Dates: 1 – 18 October
Times: Thursday – Sunday, 1 – 7pm
Location: Gold Caravan on the River Walkway outside Tate Modern, SE1 9TG
FREE
The Caravan Theatre, programmed by Robin Steegman, brought us an array of talented new writers, directors and actors to a small intimate audience of four people at a time. Evocative and intriguing short plays, that were performed and written with great skill.The performers in the 70s infamous gold safari caravan this year included: Sammy Kissin, Judith Amsenga, Annemiek van Elst and Robin Steegman.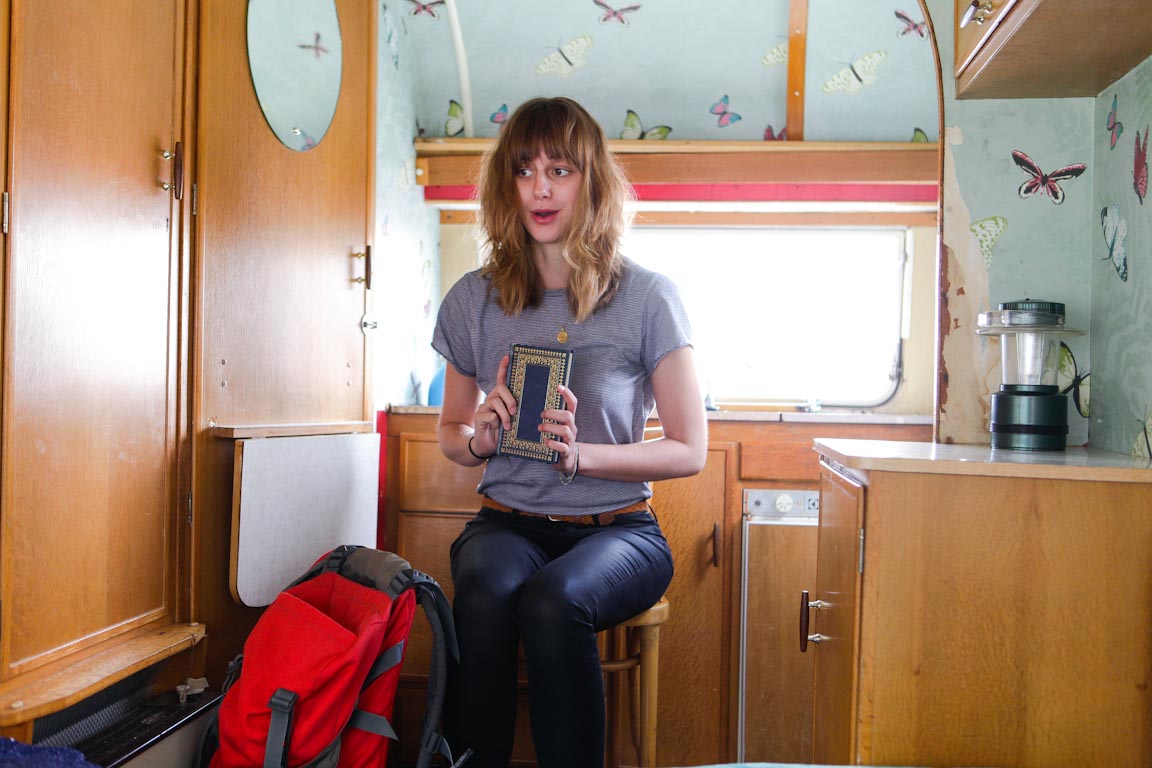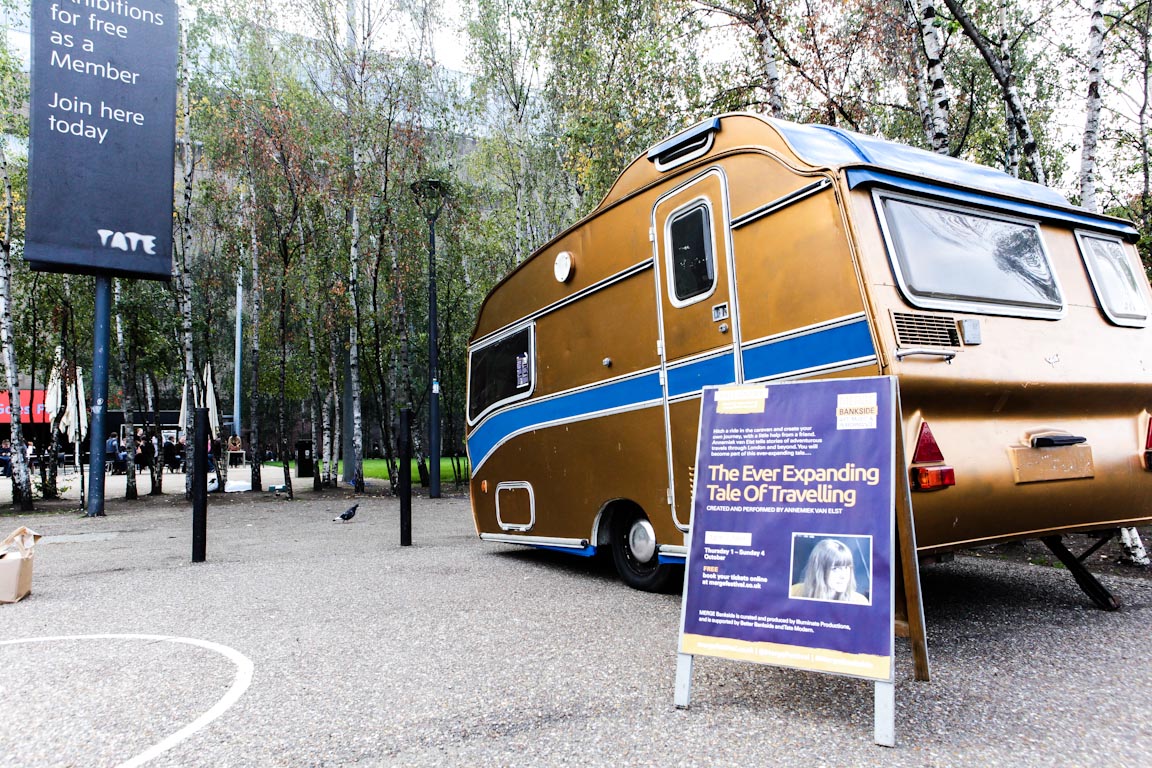 WEEK 1
The Ever Expanding Tale Of Travelling
Created and performed by Annemiek van Elst
1 – 4 October
Hitch a ride in the caravan and create your own journey, with a little help from a friend. Annemiek van Elst told stories of adventurous travels through London and beyond and where you became part of the ever-expanding tale.…
WEEK 2
The Alan Key
Written by Sammy Kissin. Performed by Judith Amsenga
8 – 11 October
The story plunged the audience into the tragi-comic reality of what it meant to be a human, searching for love and meaning in the do-it-yourself age of Ikea. Jo's bed was falling apart. When she went to Ikea to buy a new one, it seemed her life was on the verge of doing the same. What she didn't factor was how everything was about to change.
WEEK 3
By George.
Created by Sammy Kissin and performed by Sammy Kissin. Performed by Sammy Kissin on 15 and 18 October and Robin Steegman on 16 and 17 October
15 – 18 October
The other week a complete stranger shouted across the dock and asked "Do you own this boat?" I said "Yes". He said "Then you must be Sammy". He said "George, who used to fish here. He asked me to pass on a message. He wanted to say Goodbye". The exchange was so simple. I said "Oh". I wanted to say "Please, say bye back to George." I'd like to say bye. This is an attempt at a reply.