Dates: 24 September – 25 September
Times: 8 – 9am, 12.30 – 1.30pm, 5.30 – 7pm
Location: Various bus stops on Blackfriars Road
FREE
'Time to be Late' was part evocative bus journey, part theatrical experience, the public's daily journey to and from work came alive through a series of energetic and humourous scenes that took place at bus stops along Blackfriars Road. Performers included the award winning Natural Theatre Company who have been making people laugh in nearly 80 countries for over 40 years, and Scotty the Blue Bunny who performed his unique cabaret
show.
VIDEO AND PHOTOS BY TOMMO PHOTO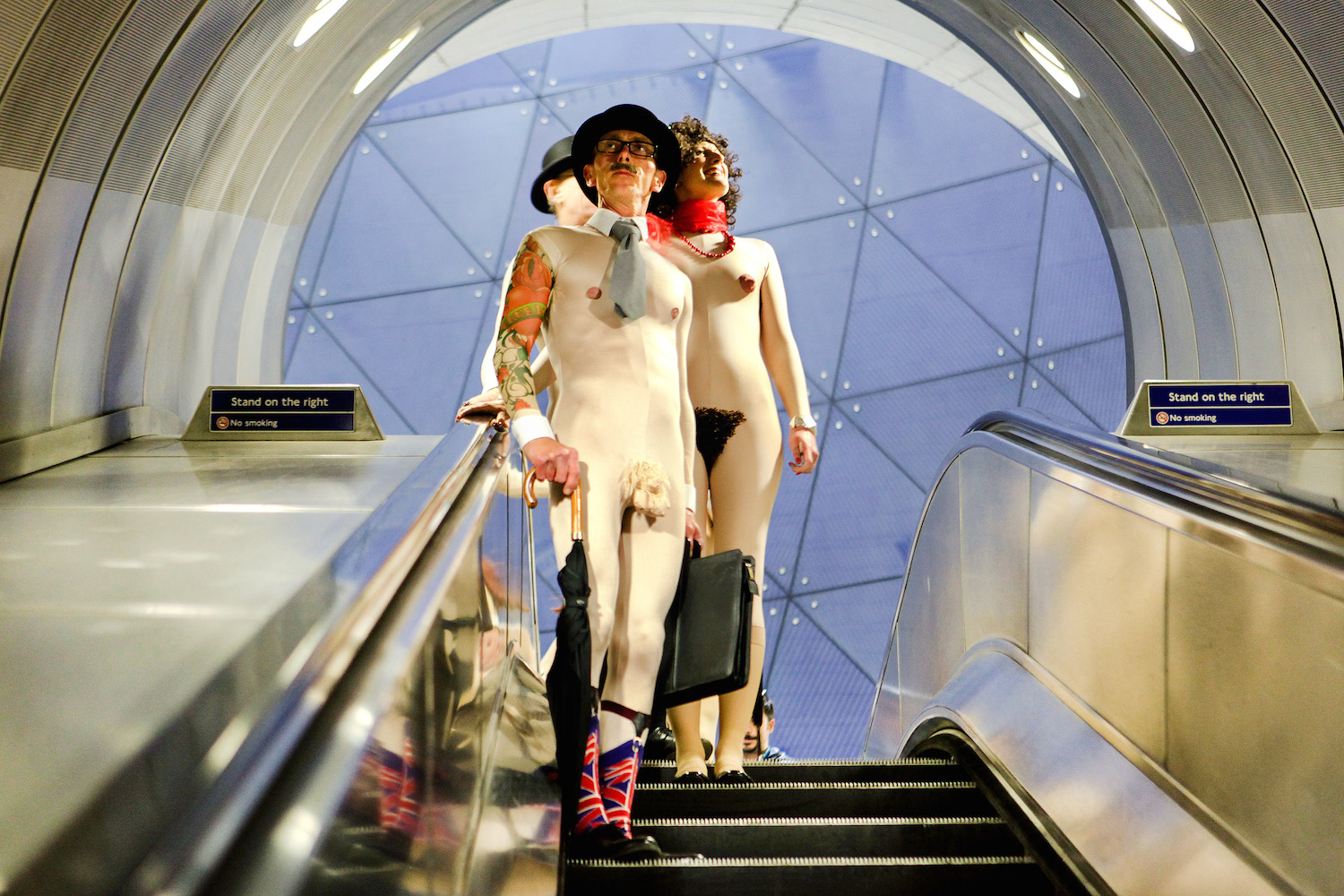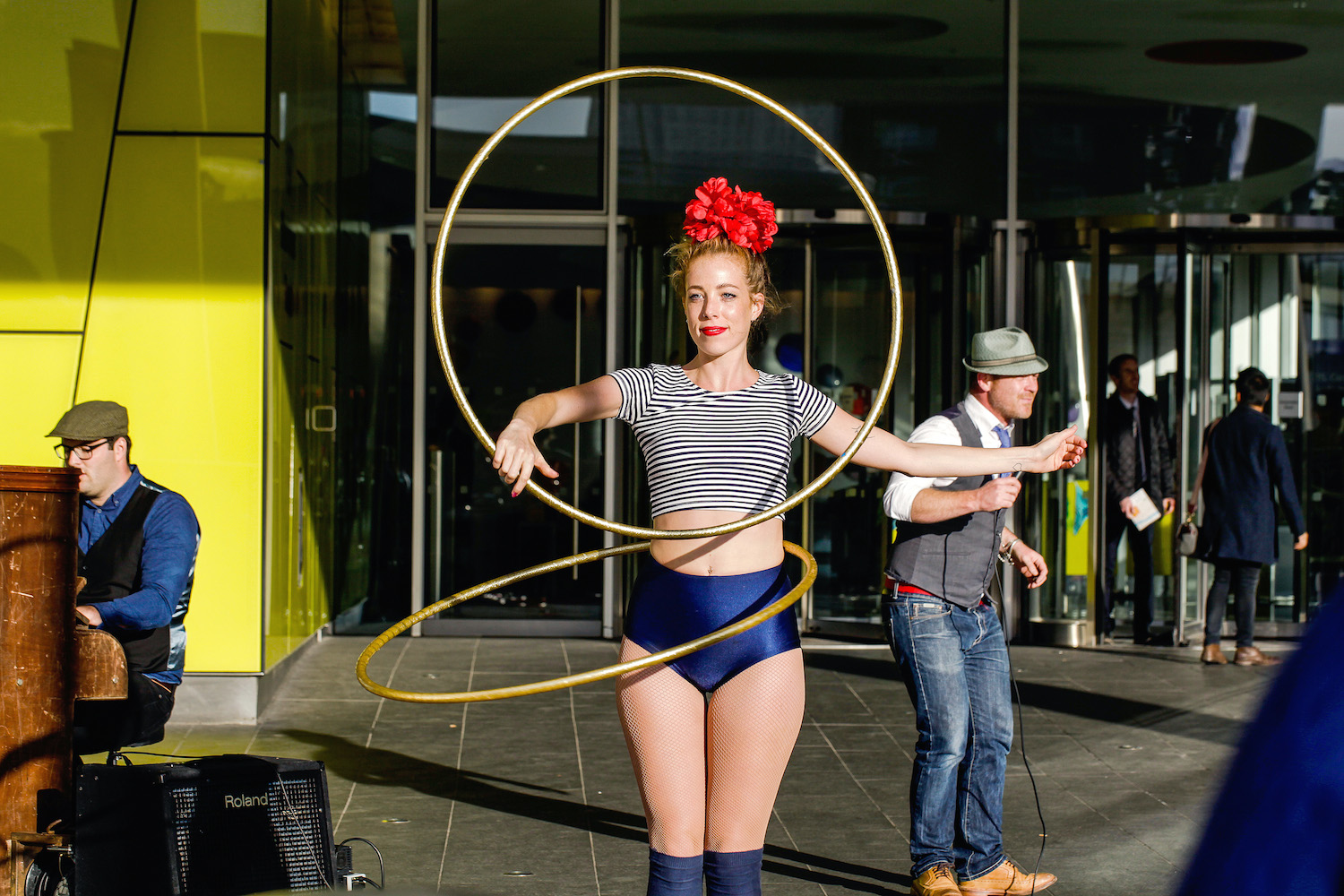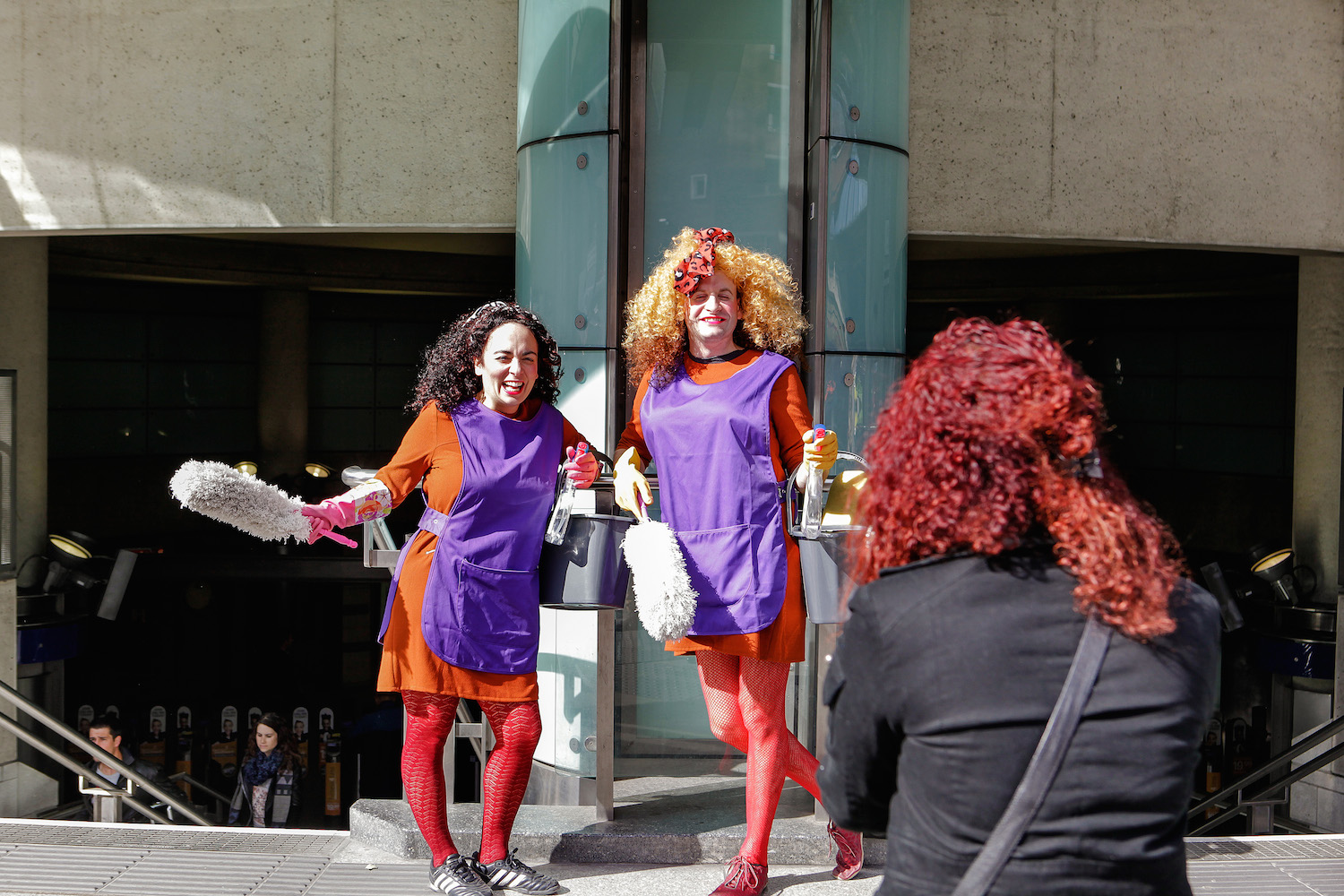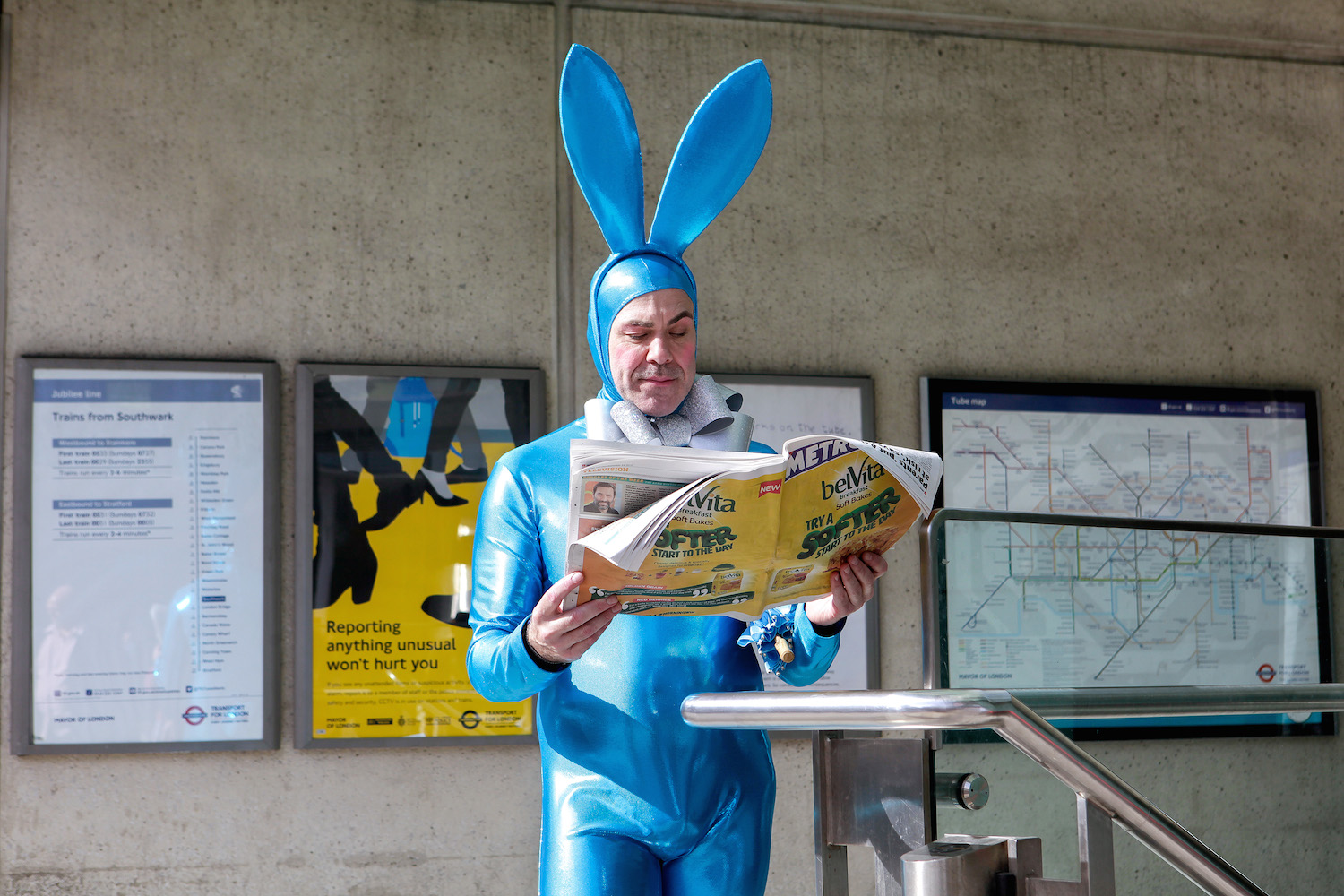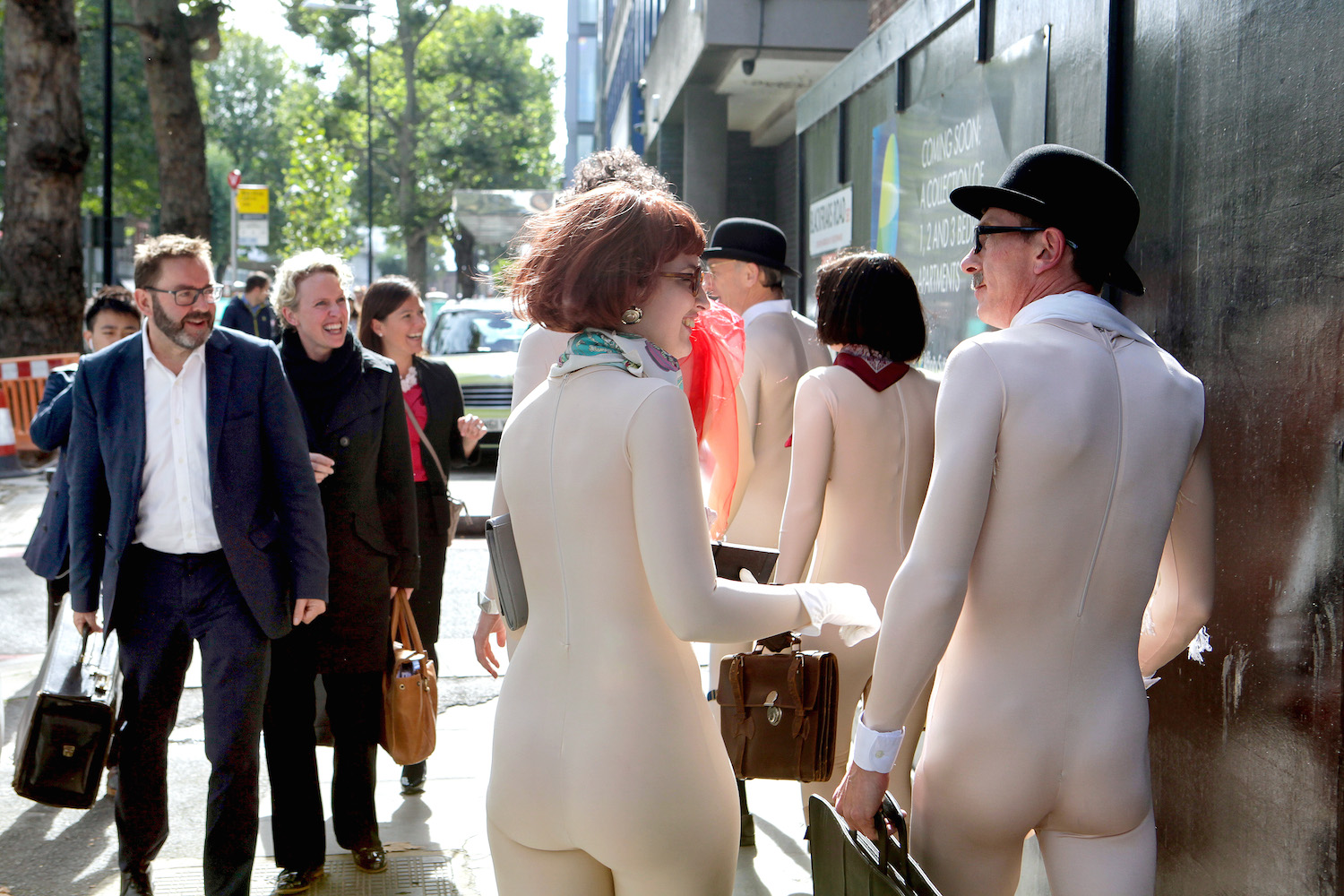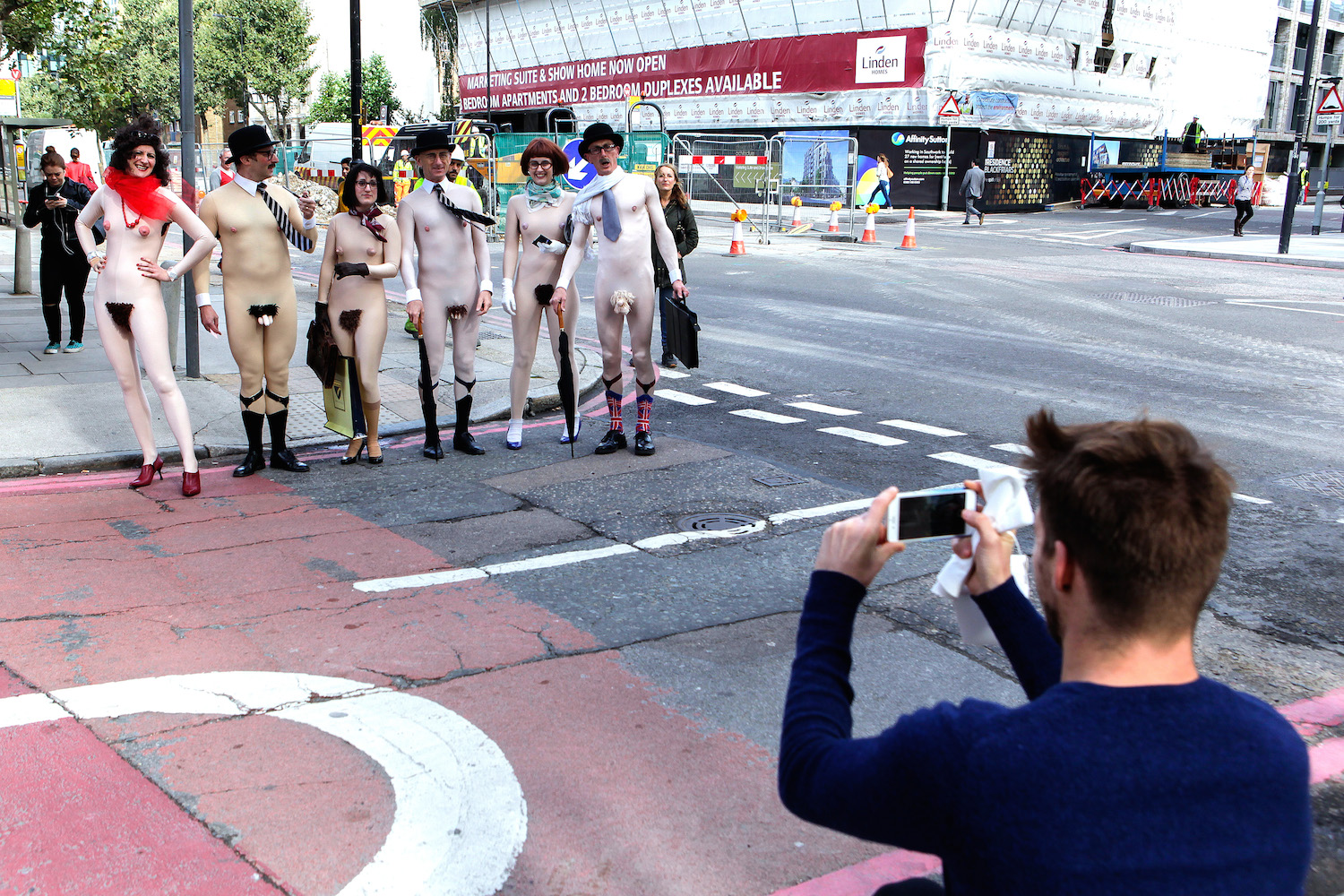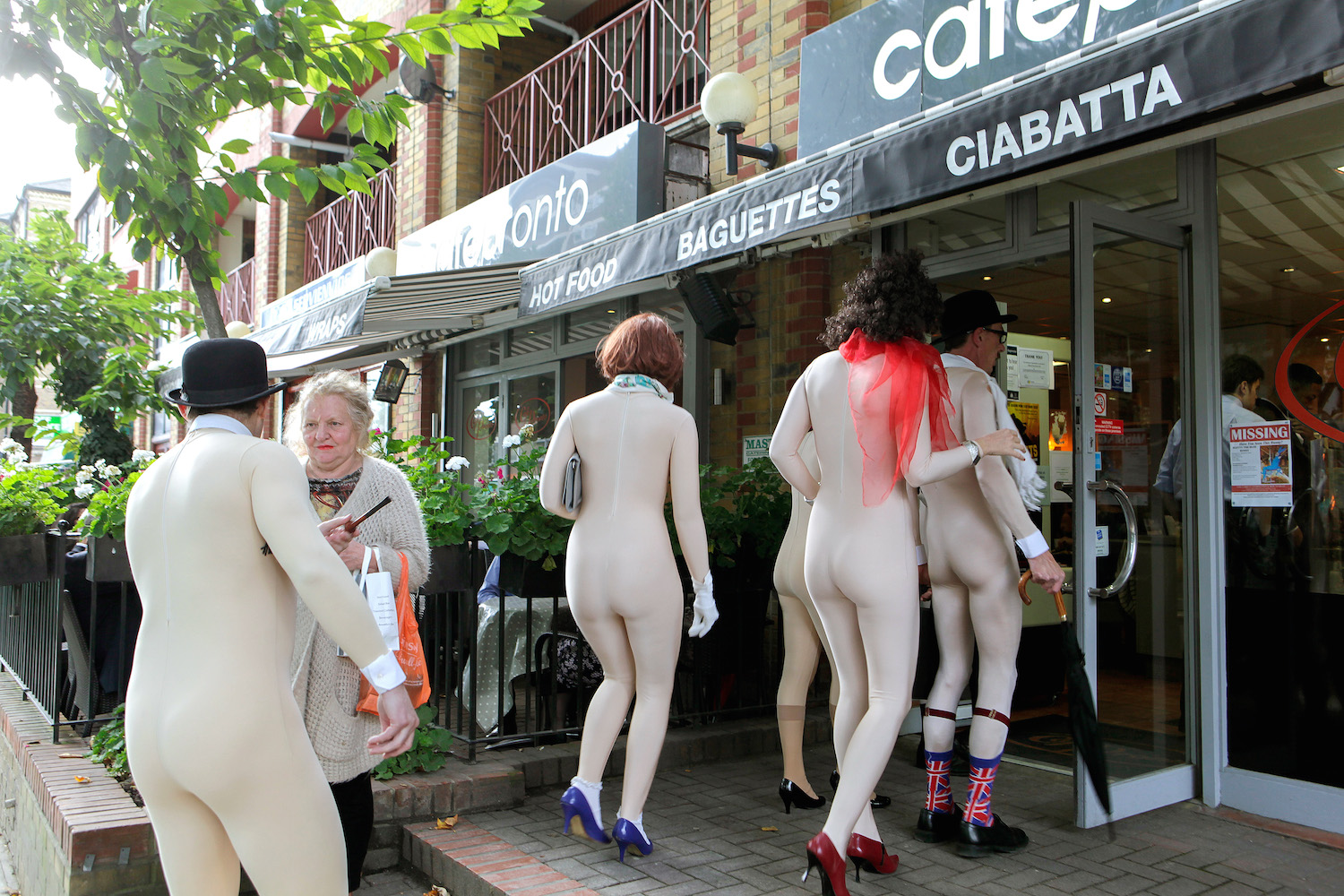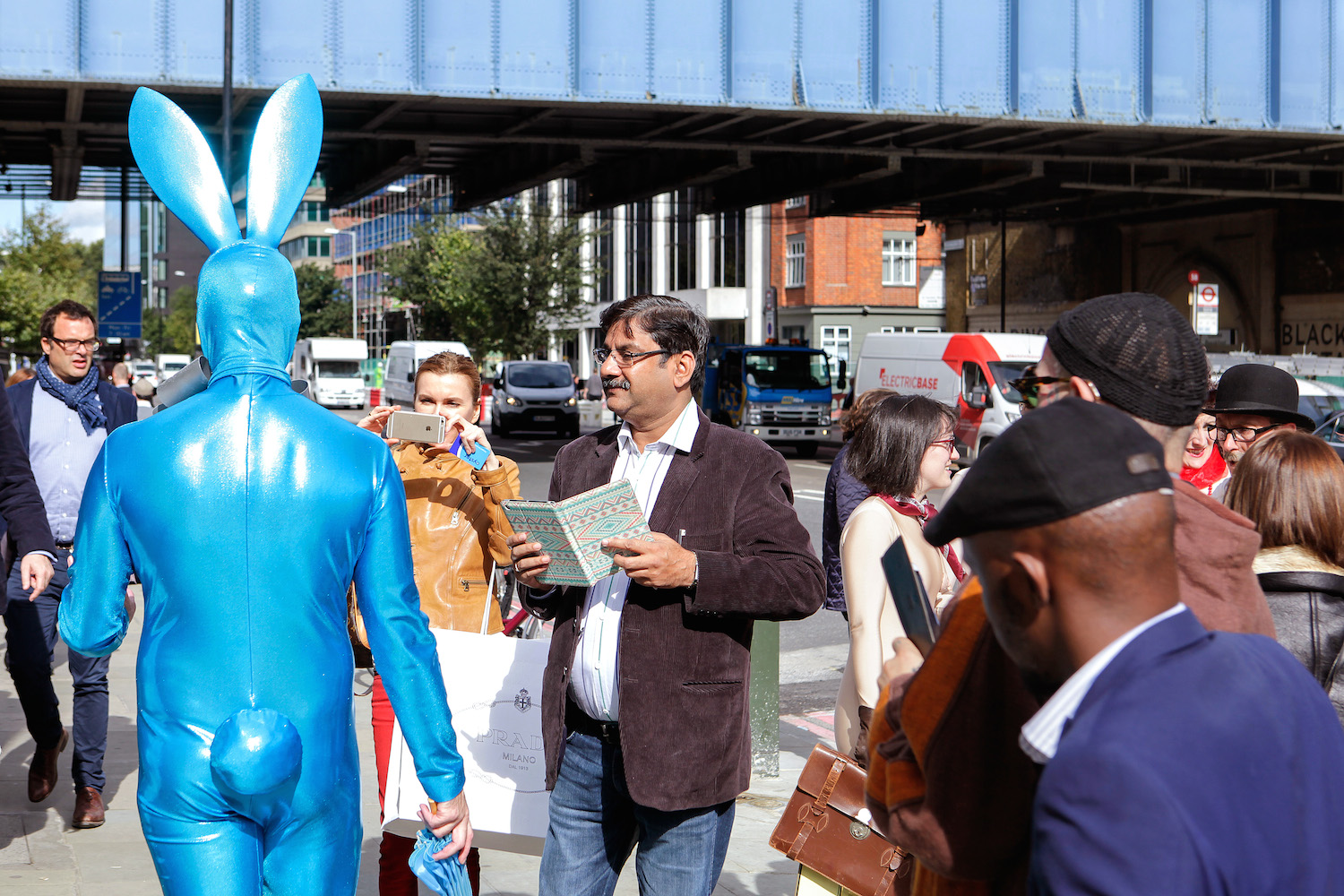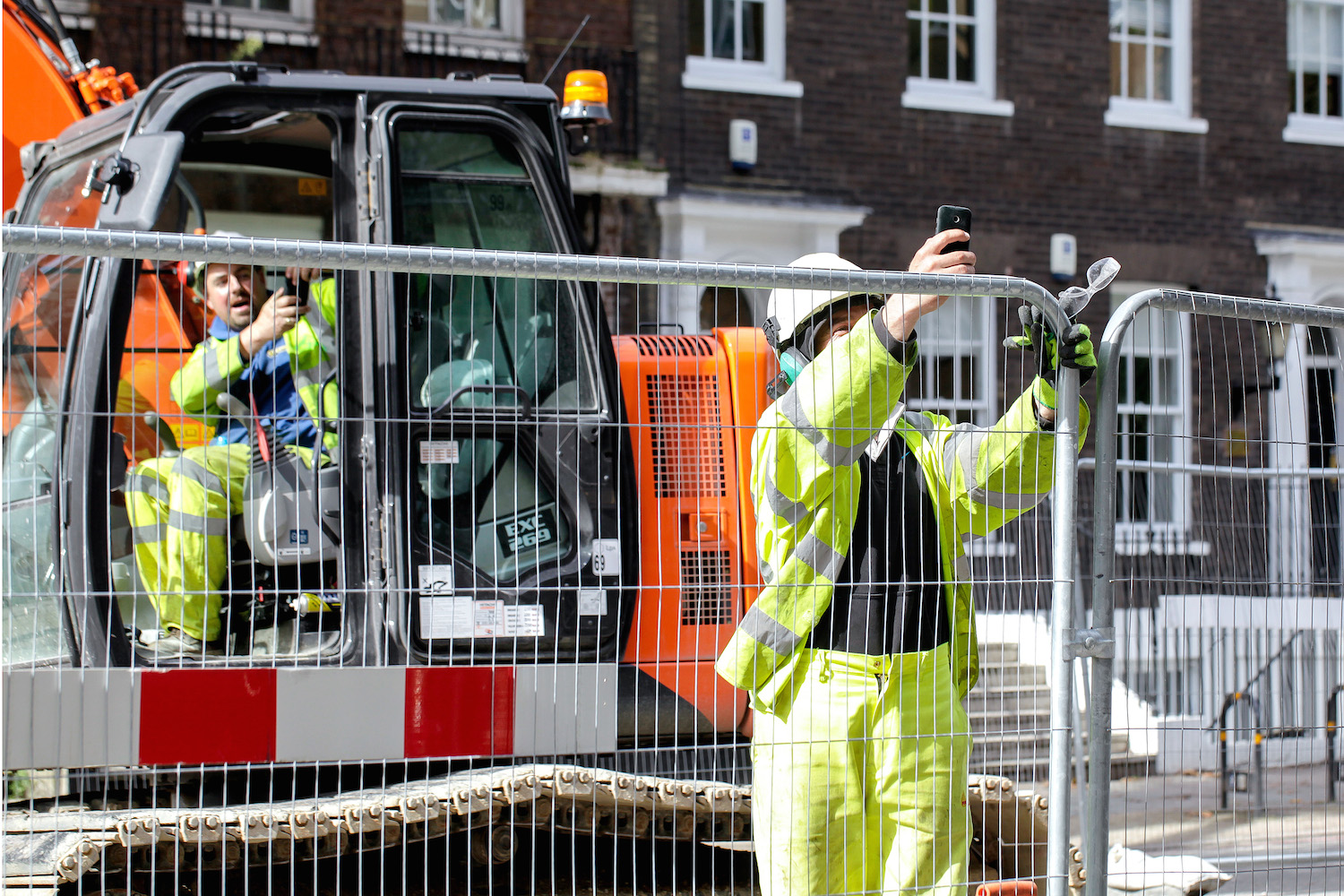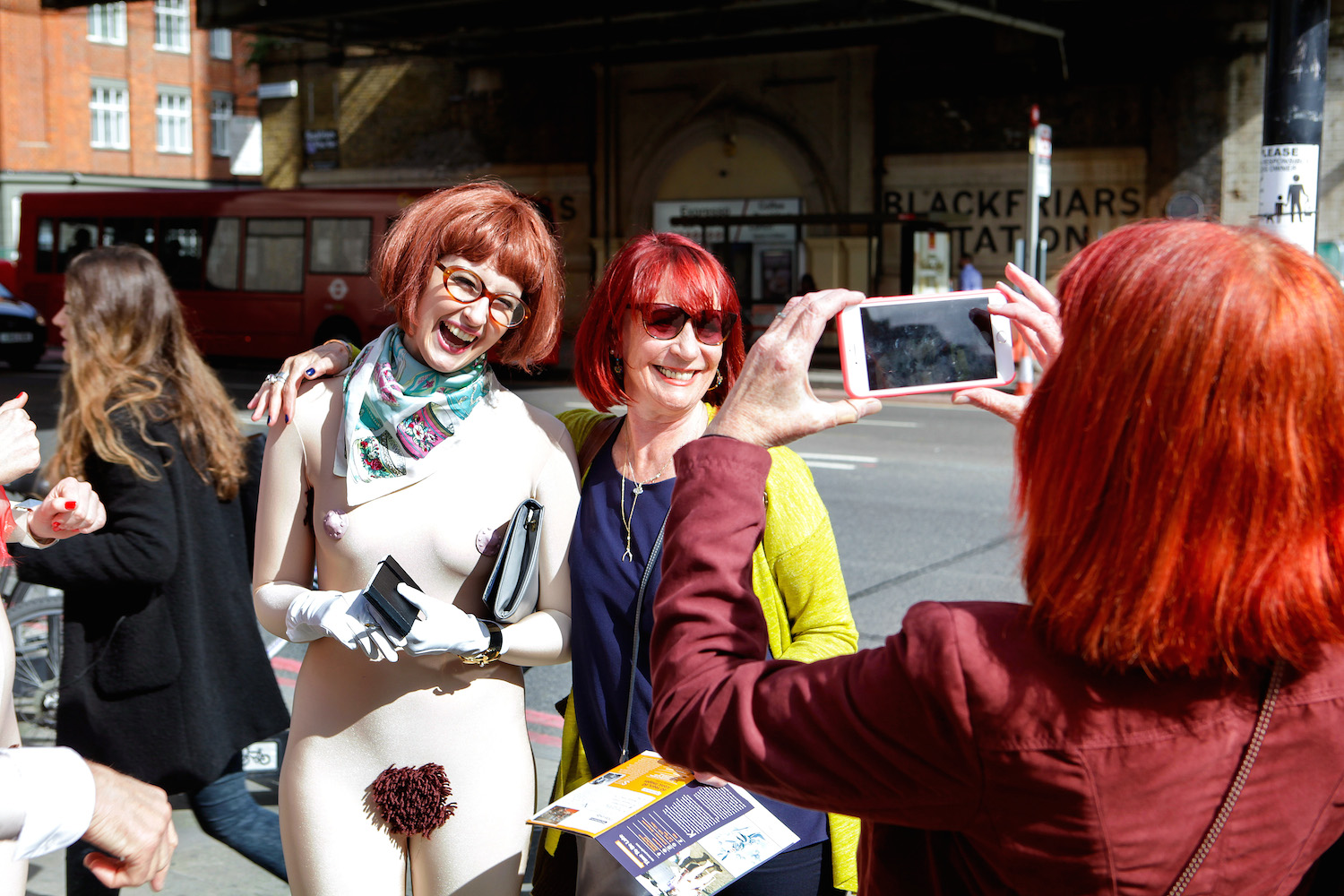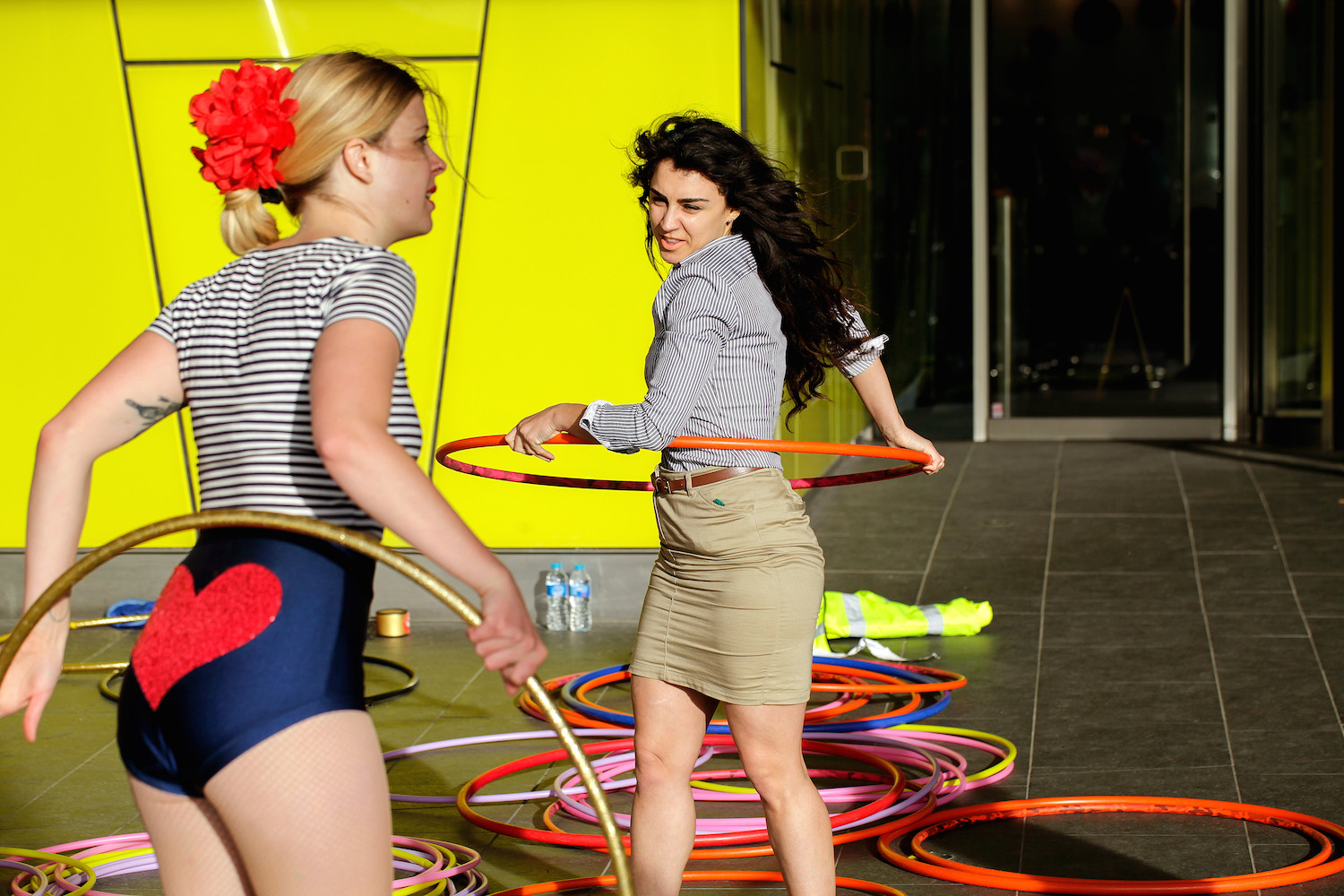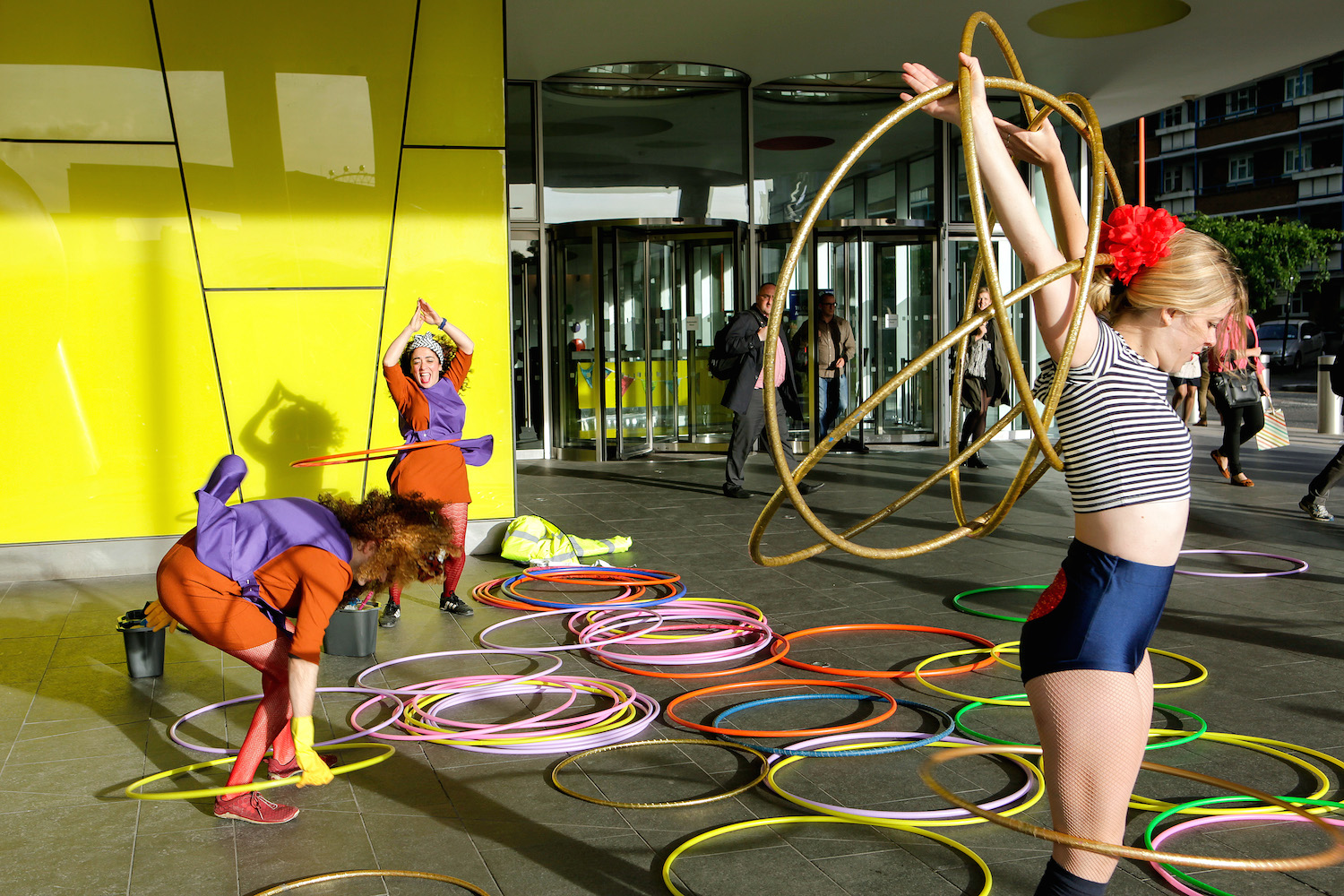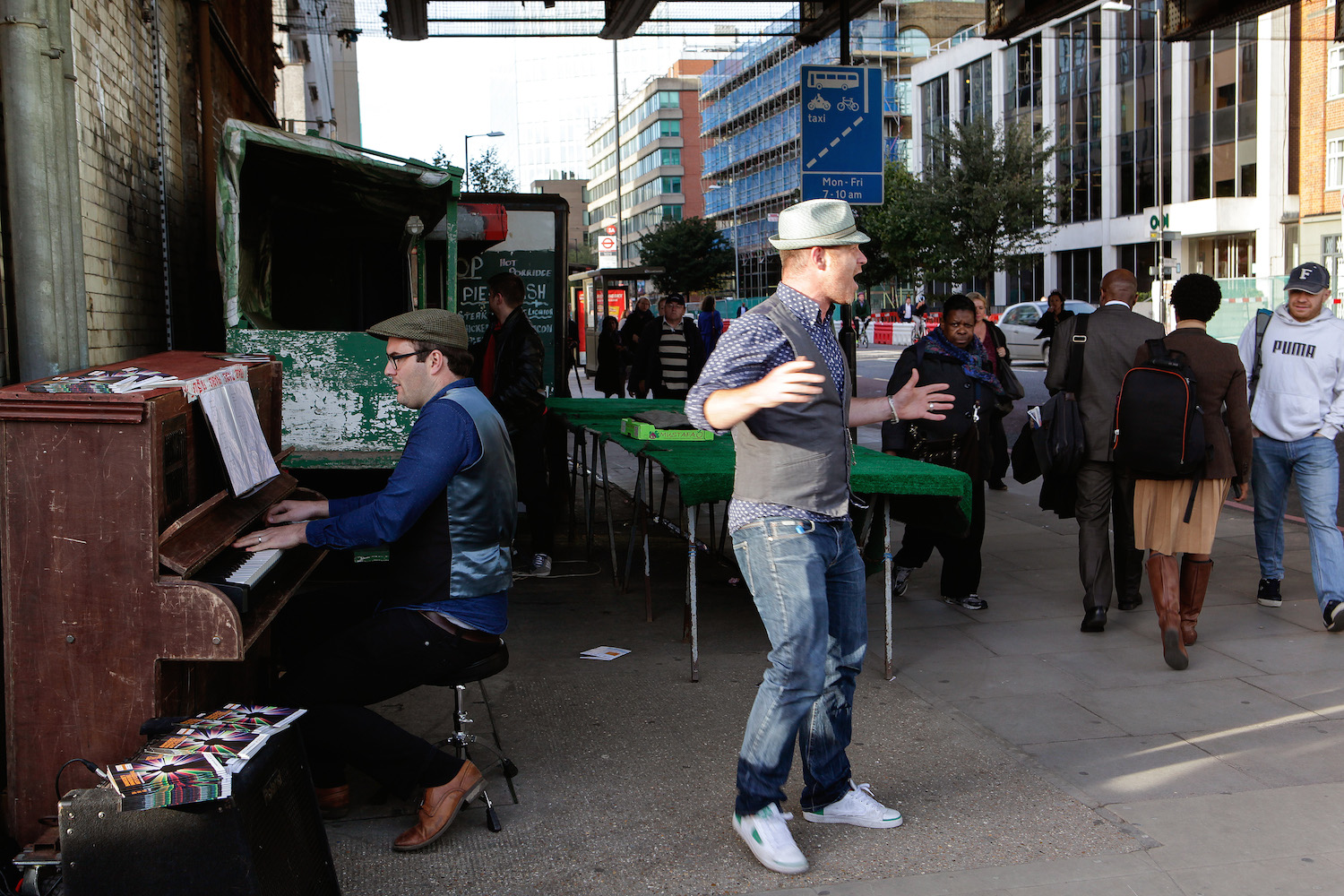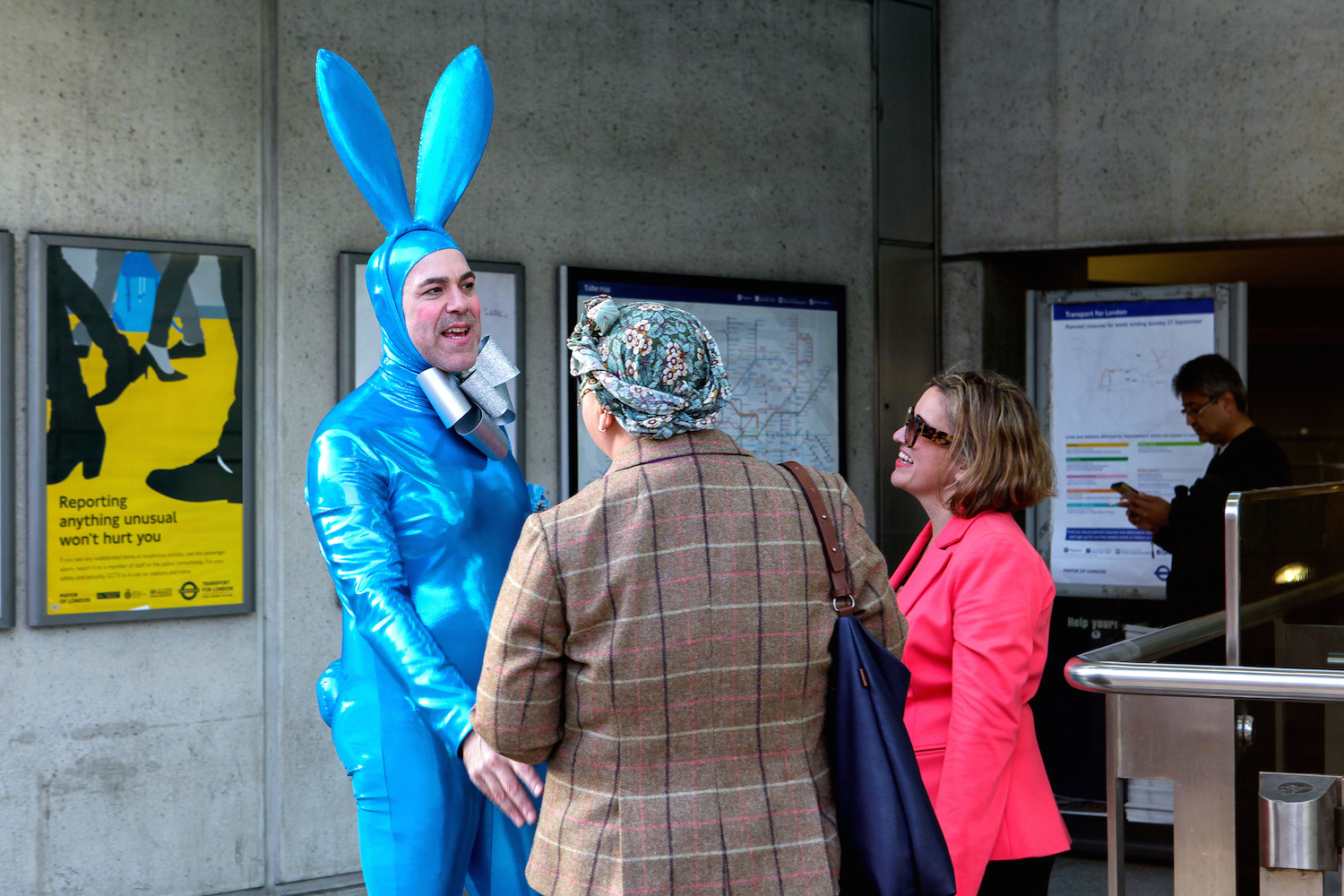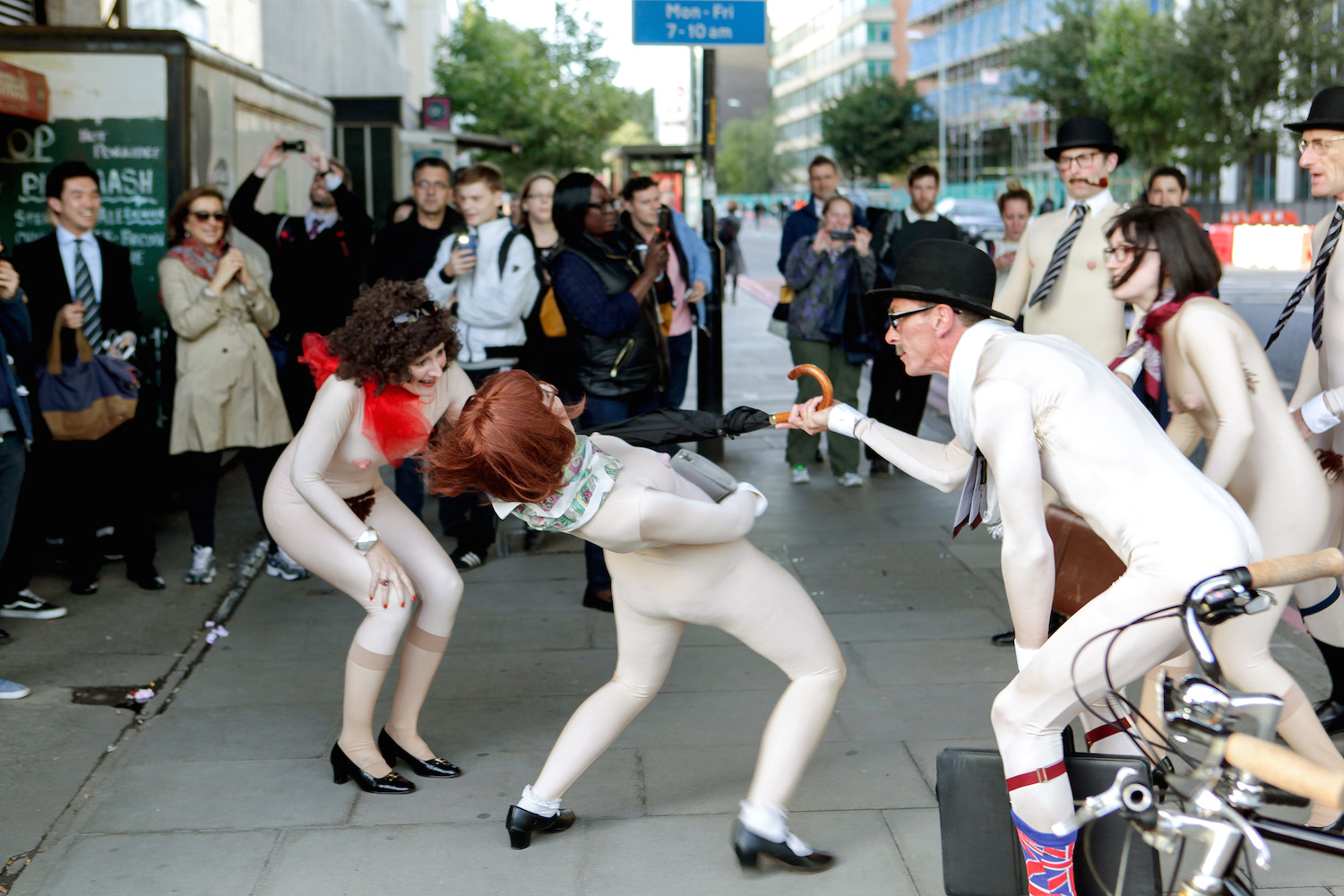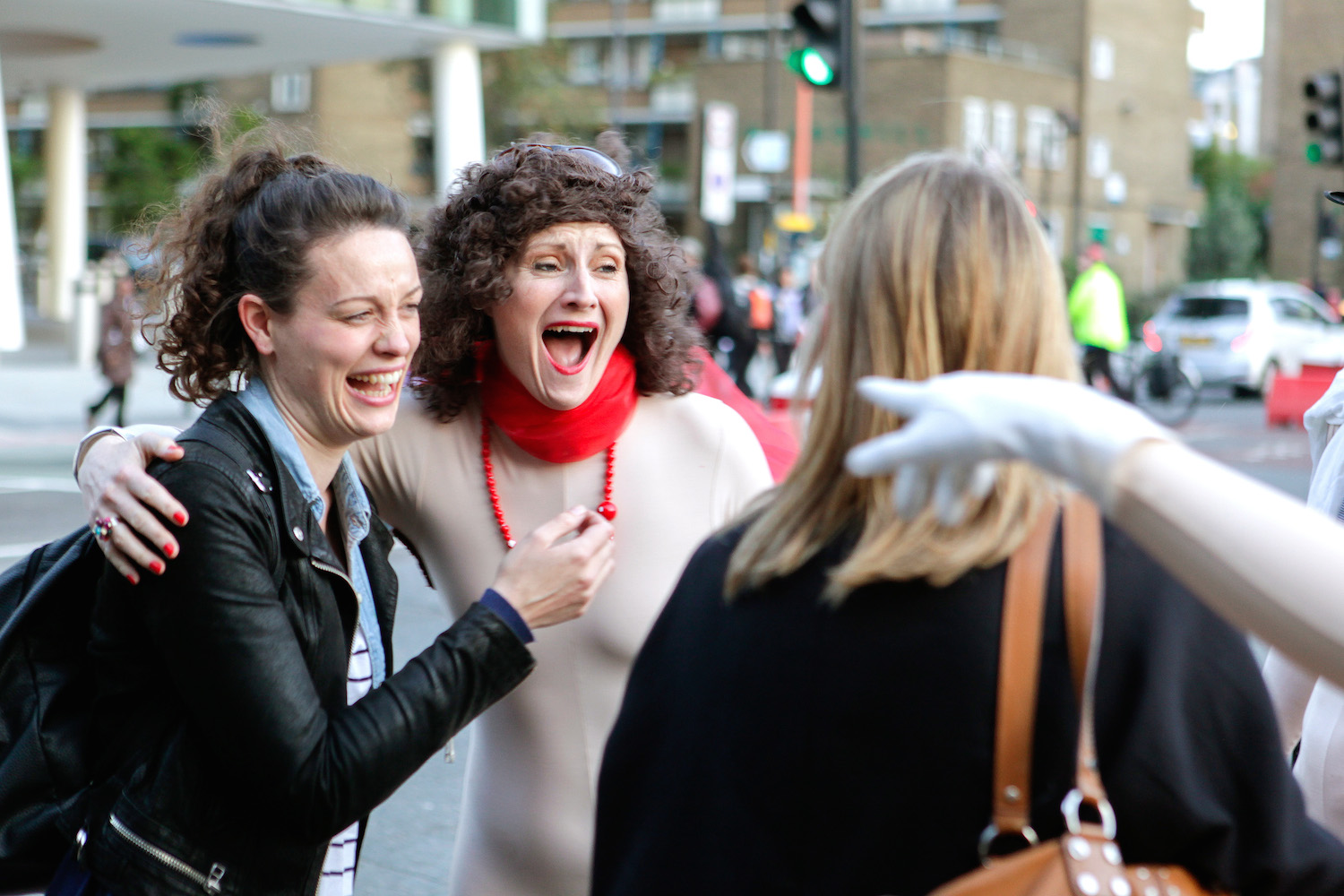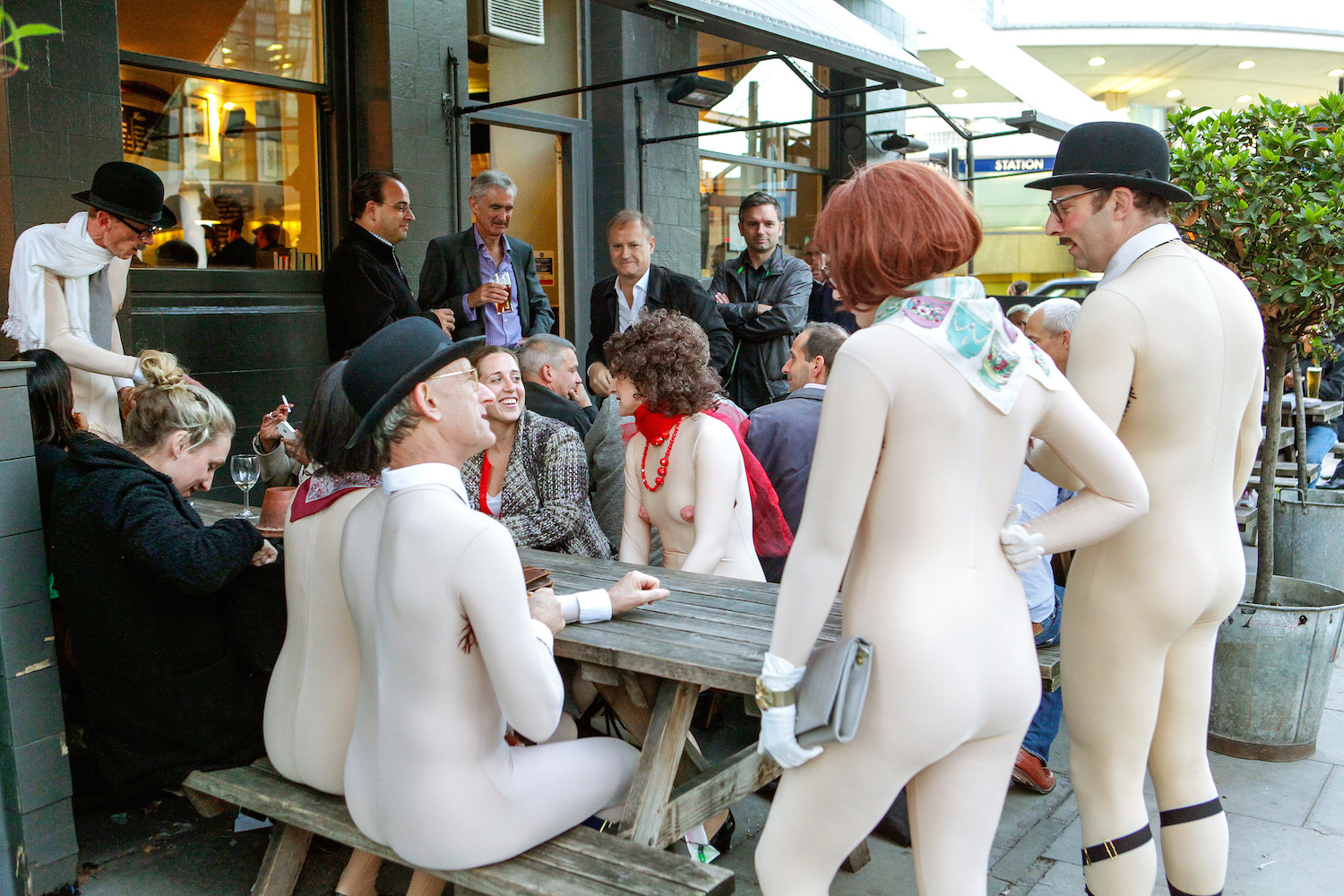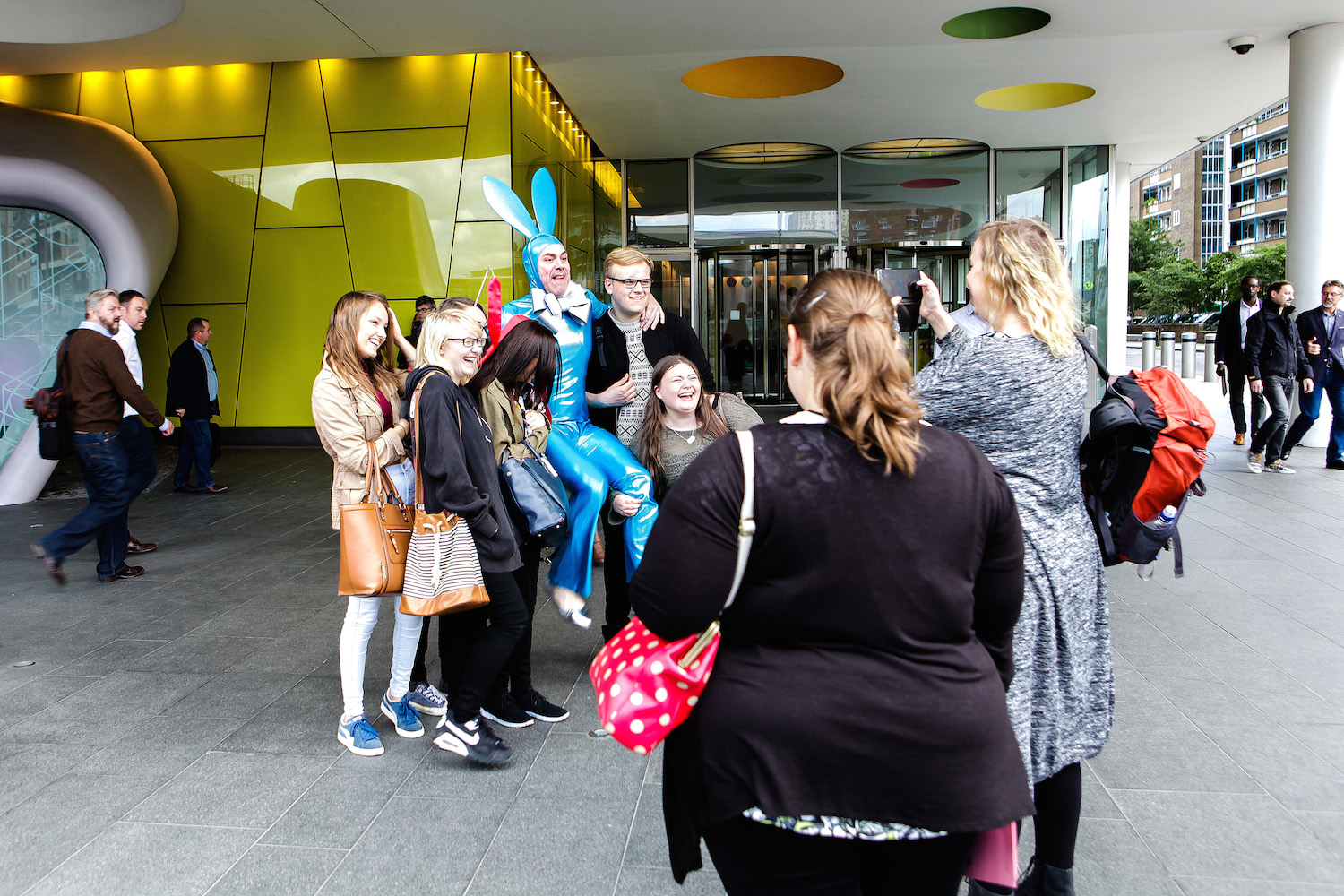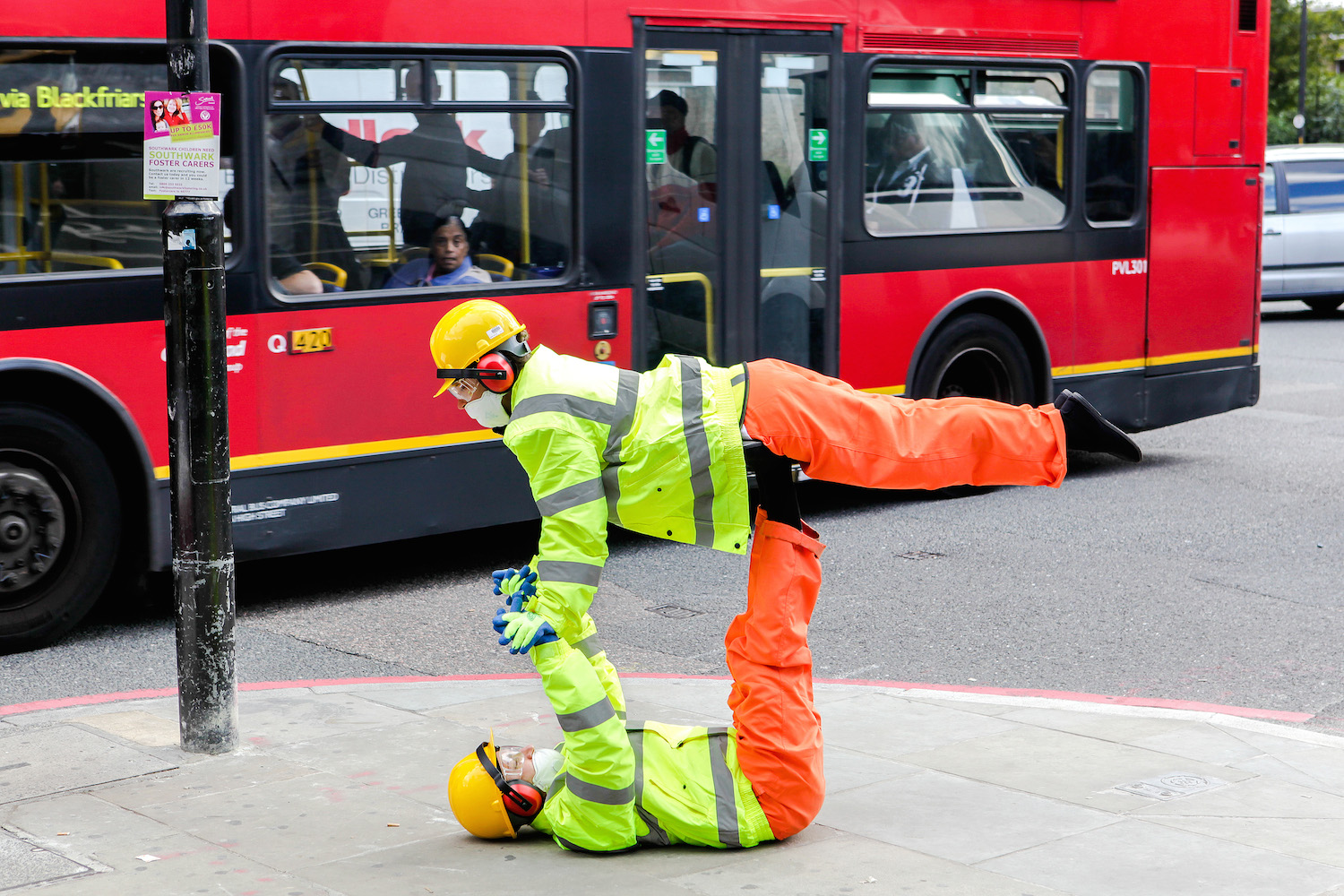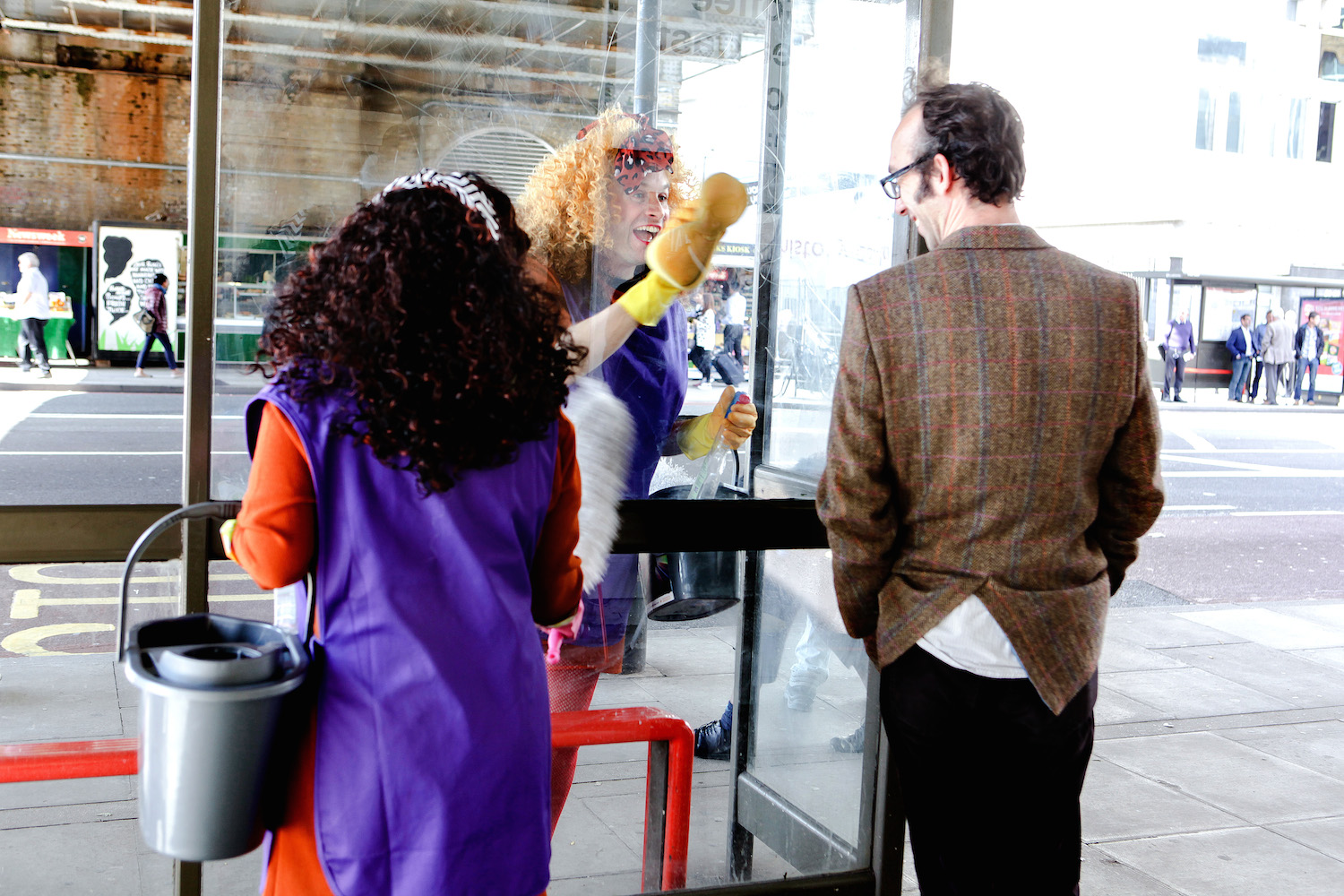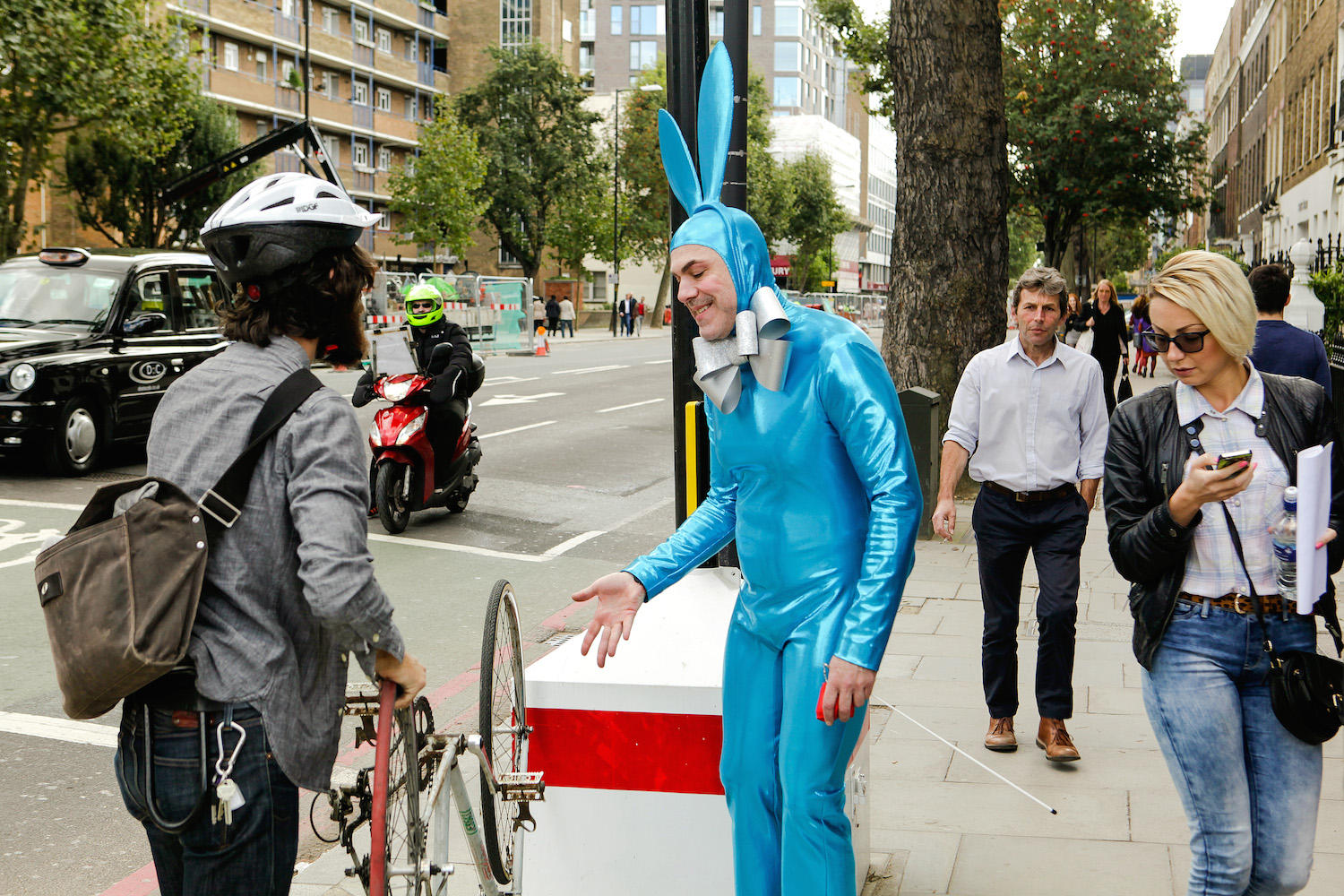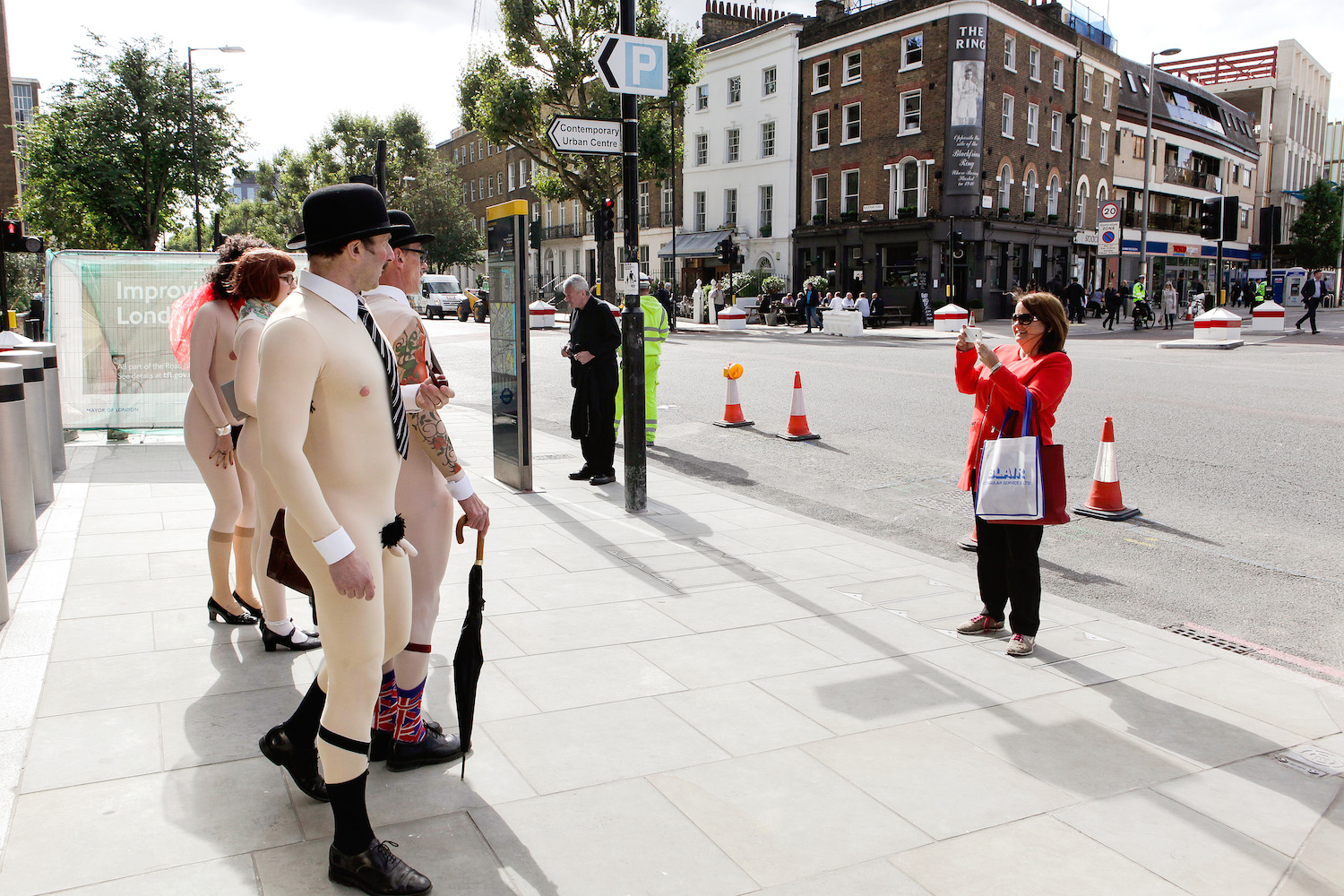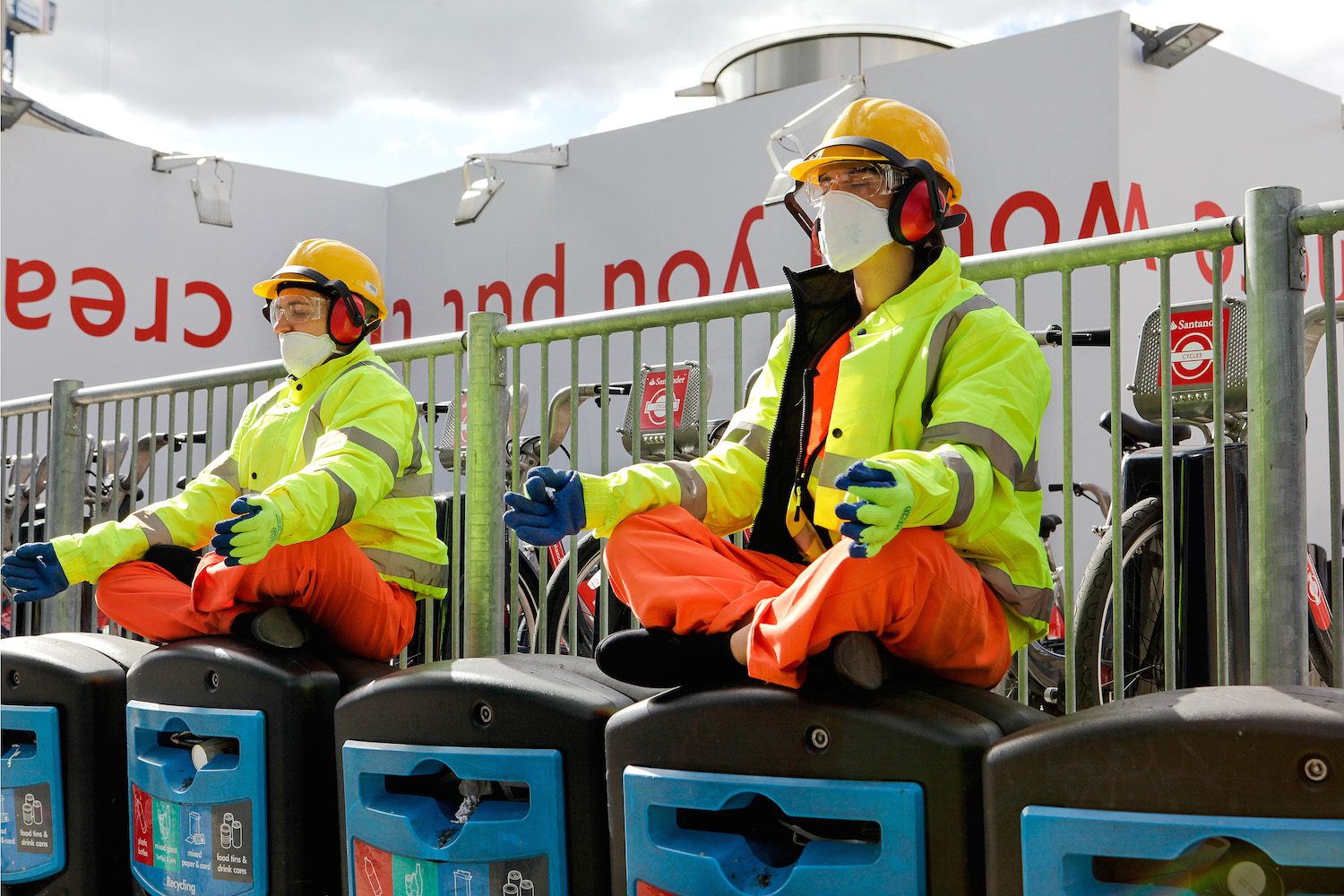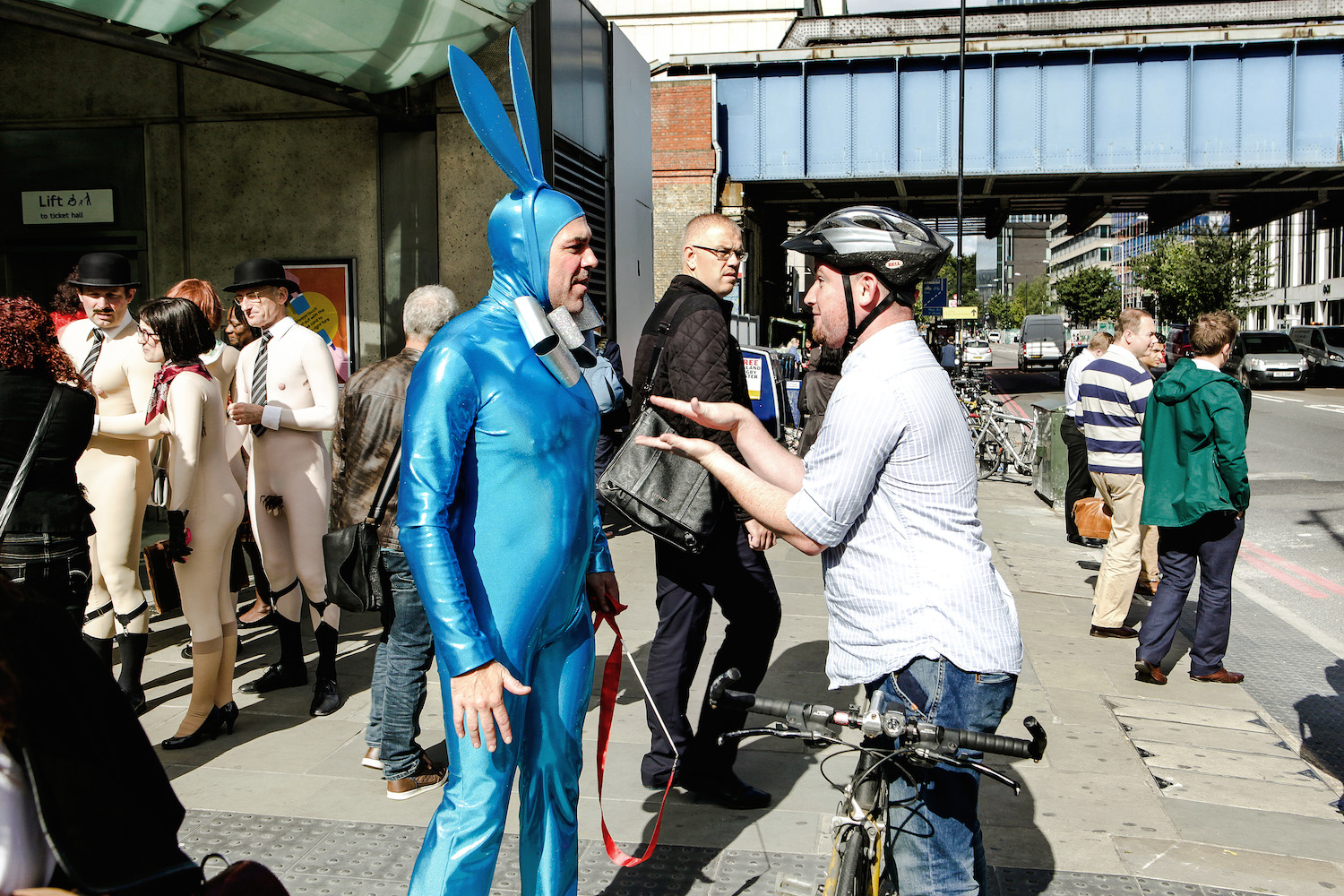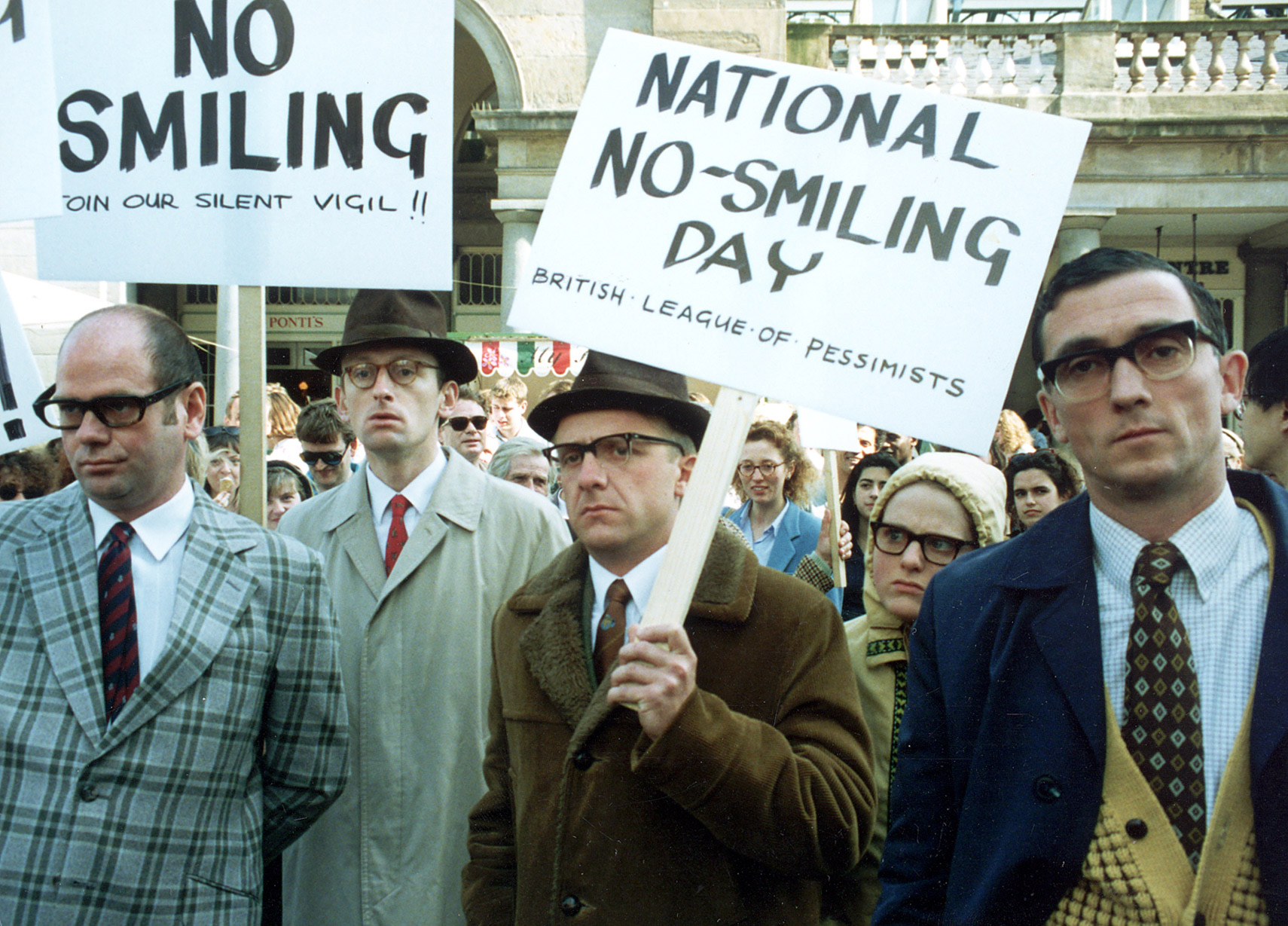 "Imagination is the only weapon in the war against reality?"
Commissioned performers included:
NATURAL THEATRE
Award Winning Natural Theatre Company have been making people laugh in nearly 80 countries for over 40 years. Combining a unique style of visual comedy with an impeccable eye for detail, they produce a delightfully absurd kind of street theatre from over 100 characters and scenarios. Their trademark is immaculate and well-observed character's placed in surreal situations. Their work is accessible, fun, interactive and highly photogenic.
SCOTTY THE BLUE BUNNY
Scotty will be the host for 'Time To Be Late' and will be performing a cabaret show. Since 1996 Scotty the Blue Bunny has performed his special brand of spandex-clad spectacle from Sydney, Australia to Helsinki, Finland. In Cirkuses and Spiegeltents, Scotty has sung, fiddled, twirled and performed magic. Productions of note include The Bindlestiff Family Circus (US), La Clique, La Soiree and 11 years hosting the New York Burlesque.