15 minute theatre in a caravan.
FREE
Pre-book your ticket. Places on the day are limited.
LOCATION Week 1 - Canvey Street, SE1 9AN
Week 2 - Flat Iron Square, SE1 1TD (by Omeara)
Week 3 – Flat Iron Square (Union Street)
DATES 18 May – 2 June
Check individual show times
Shows start at quarter past and quarter to the hour
A series of evocative, humorous and intriguing 15 minute plays will be brought to you in the intimate and unusual setting of a caravan. These shorts can fit into your lunch break, after work, or on your day out in Bankside. Nine audience members at a time will be able to experience one of eight short theatre pieces. Pre-book online to avoid disappointment.
WEEK 1 – CANVEY STREET
Wednesday 17, Thursday 18 and Friday 19 May
Re-Human
Wednesday 17 May, 12 - 2pm, 5-7pm
So you've been living as a robot. Sure, the lack of accountability is an advantage and ain't nobody got time for those pesky emotions… But aren't you getting tired of the monotony? Join us at Re-Human: a support group for those bravely venturing back into the world of feelings. Written and performed by Alison Arnopp.
The Mad Maid of Kent
Thursday 18 May, 12 - 2pm
Friday 19 May, 12 - 2pm
One morning in Canterbury 1519, while cleaning out the fireplace in her master's house, Lizzie Barton had a vision of the future. Now, in the minutes before her execution, the Mad Maid of Kent proudly explains to anyone who will listen how a common, illiterate serving girl became an advisor to the most powerful man in England. Written and performed by Olivia Mace.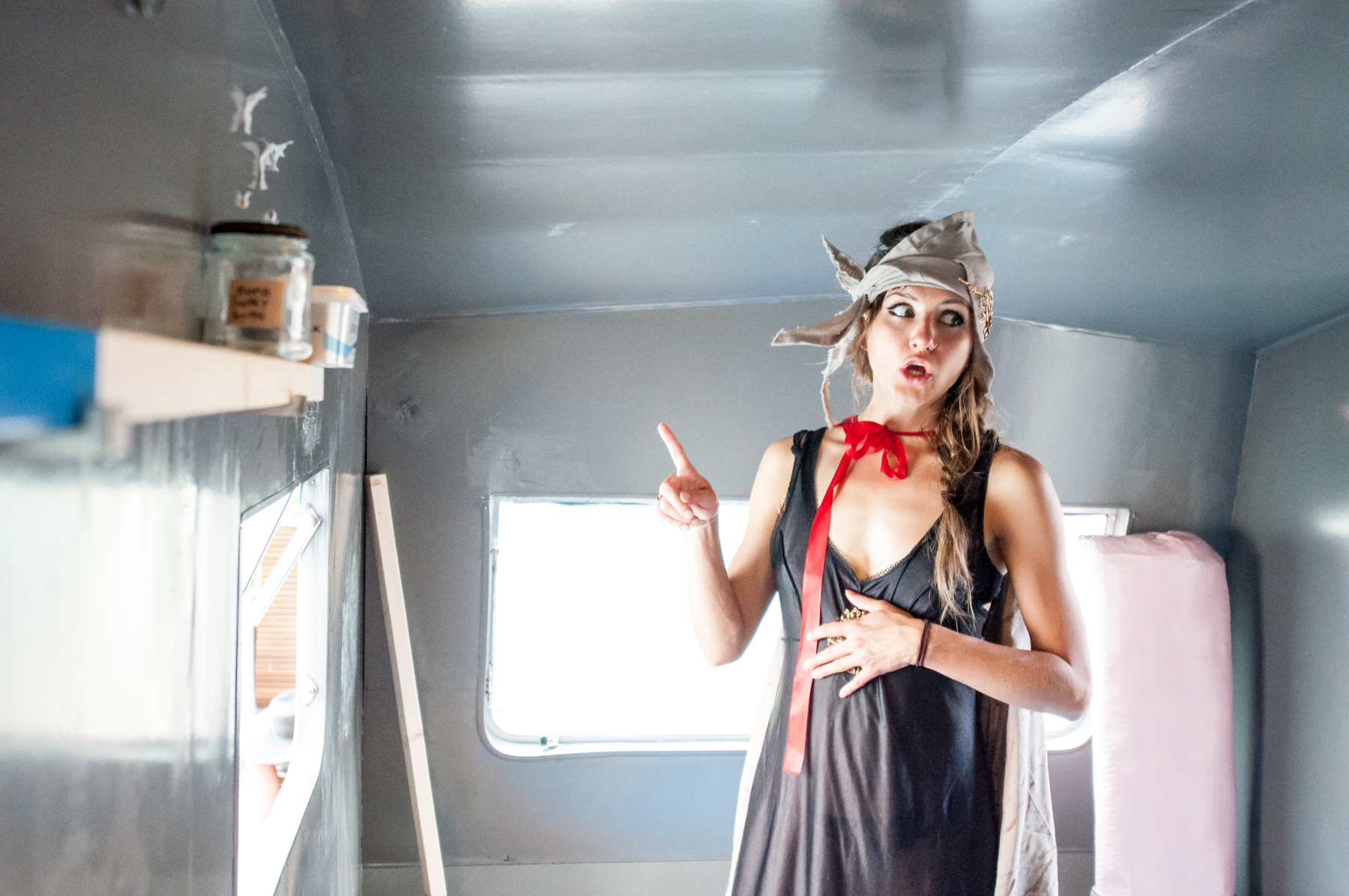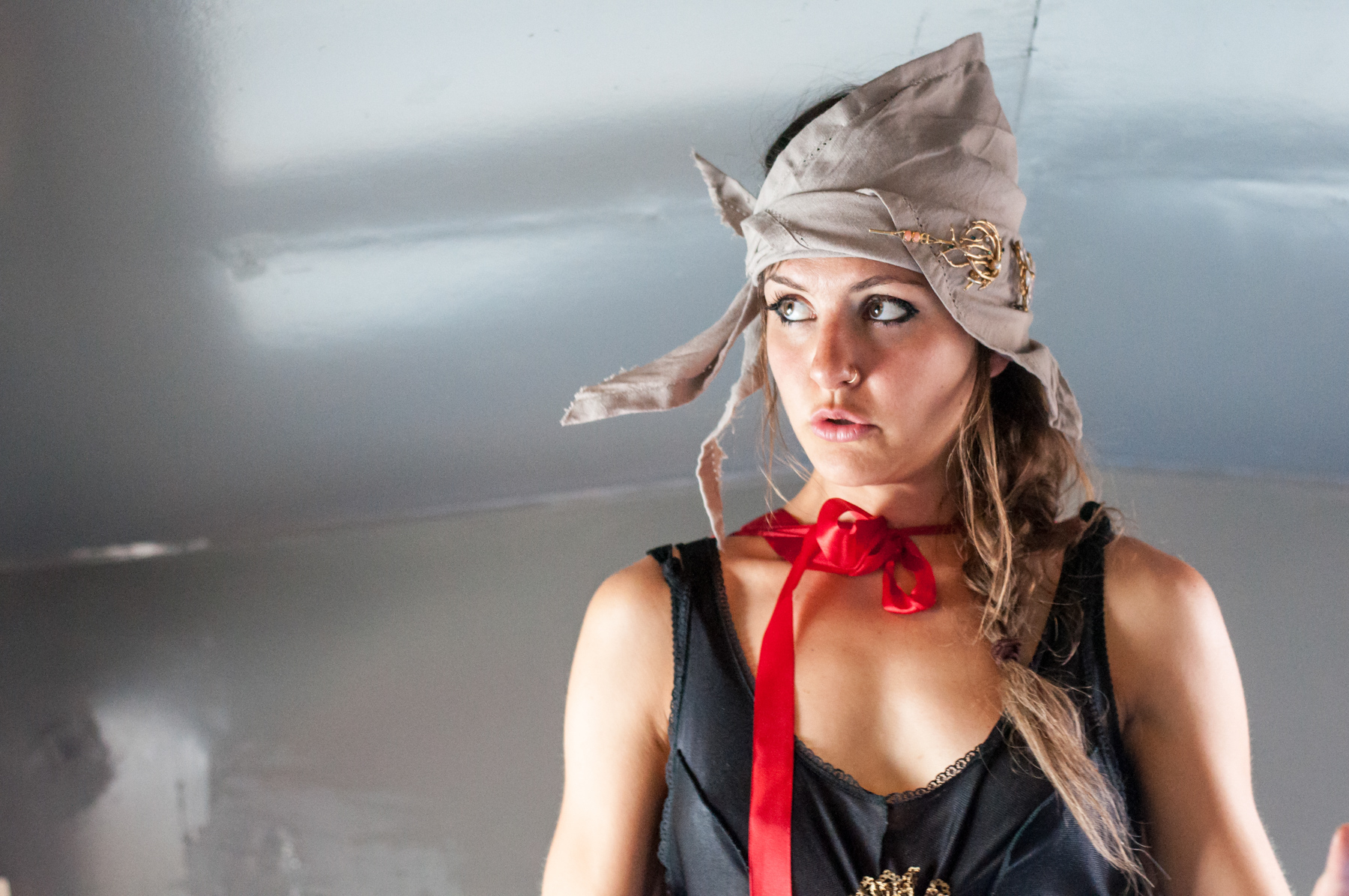 Lepidoptery
Thursday 18 May, 5 - 7pm
Friday 19 May, 5 - 7pm
Her mother used to keep her in a jam jar until one day she'd had enough. So she uncurled, spread out, stretched up and breathed. It was only then she realised she was in fact much bigger than that jar. A short story about stretching out wide into the shape you were born to make. Created and performed by Paloma Oakenfold.
WEEK 2 - FLAT IRON SQUARE (BY OMEARA)
Thursday 25, Friday 26 and Saturday 27 May
Blinkface
Thursday 25 May, 12 - 2pm, 5 - 7pm
The face a camera captures a split second before we are ready to be seen. Slack, fuzzy uncontrolled and unrecognisable. This show invites you to, anonymously, place your most vulnerable moments into a story box to be reimagined. See your own experiences retold in song. And don't worry, you won't be exposed! Created and performed by Olivia Mace and Yshani Perinpanayagam.
The Society of Nice
Friday 26 May, 12 - 2pm, 5 - 7pm
Saturday 27 May, 12 - 2pm, 3 - 5pm
With the world in such a terrible state, the formerly secret Society of Nice is recruiting new members. Once you have passed their rigorous training process, you will be invited to be one of their agents. Created by the cast from an original idea by Jinni Lyons and Katy Schutte. Performed by Jinni Lyons, Helen Foster and Jonah Fazel.
WEEK 3 - FLAT IRON SQUARE (UNION ST)
Wednesday 31 May, Thursday 1 June and Friday 2 June
The Consumer
Wednesday 31 May, 5 - 7pm
Thursday 1 June, 5 - 7pm
Set in a dystopian near future, selected citizens are required to attend a hearing to determine their value to the new society. The Hearing is now in session… Written by Jack Kelly. Directed by J. Baldwin. Performed by Judith Amsenga and Alexander Pankhurst.
Dust To Dust
Wednesday 31 May, 12 - 2pm
Thursday 1 June, 12 - 2pm
A bittersweet and unlikely story of love, loss and breakfast cereals. Looking back on her larger than life ex-husband, a very special kind of widow confesses all and makes some heart-wrenching discoveries. Funny and touching, with a double helping of silliness.
Written by Sammy Kissin. Performed by Robin Steegman. Directed by David Kirkbride.
Citizen Recall: Mrs Helen Stridgen
Friday 2 June, 12 - 2pm, 5 - 7pm
There is a figure at the window. Alive three years after dying. They are coming for her…
But first, some cake. Written and directed by Paul Westwood. Performed by Helen Ryan.
About the artist:
Since graduating from Guildhall School of Music and Drama in 2008, Robin went on to being co-artistic director at The Nursery Theatre for five years. In 2014 she created Robin Linde Productions, working with writers and actors who wanted to carry on the fantastic tradition of telling stories.