This year MERGE is collaborating with The Nursery Theatre Festival
Location: Railway Arch, 61, Ewer St, London, SE1 0NR
Dates: 10
th
, 11
th
, 17
th
and 18
th
October
Doors open 7pm, 7.30pm – 8.30pm first show. 9pm – 10.15pm second show
£8 per night, click here to buy a ticket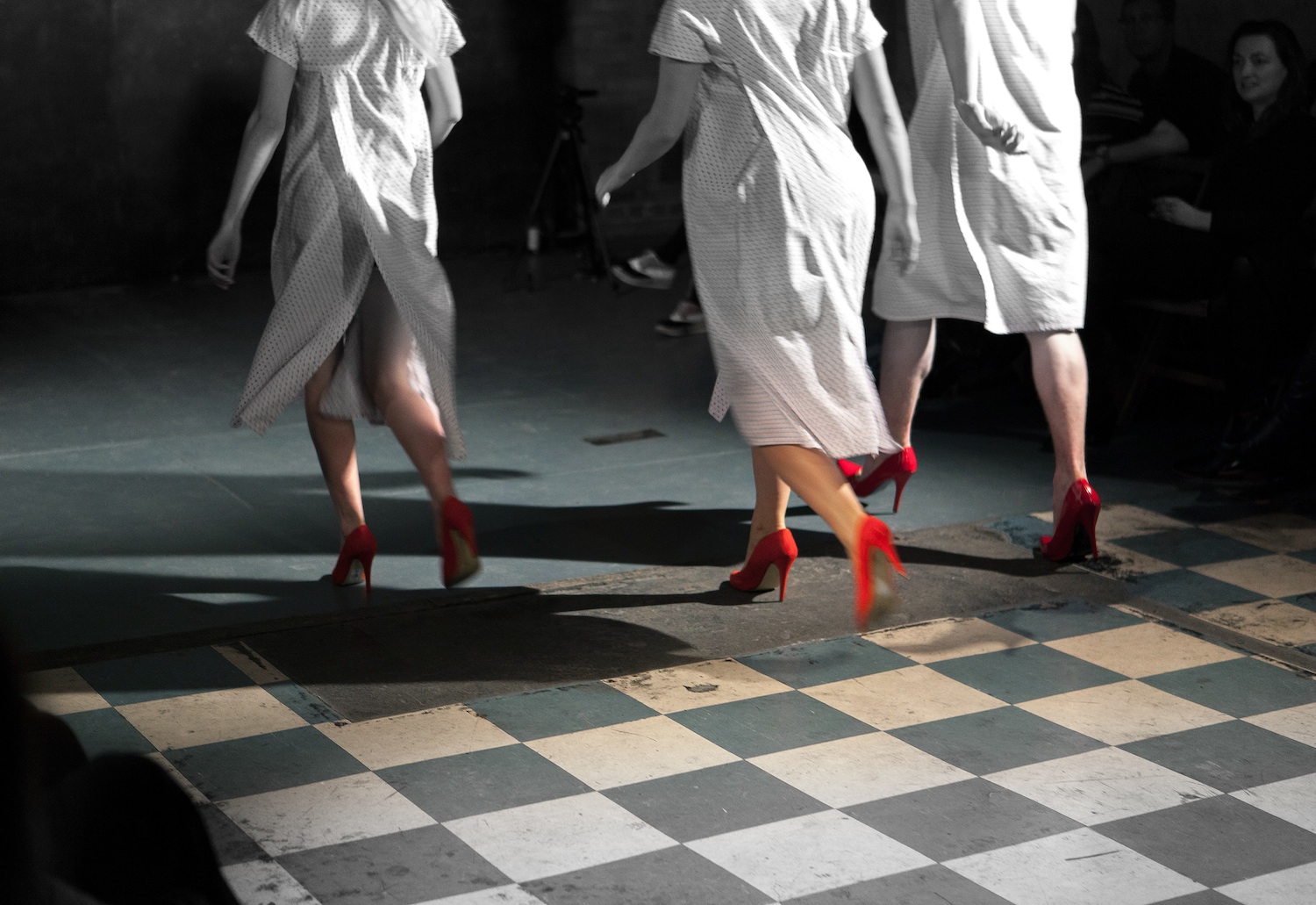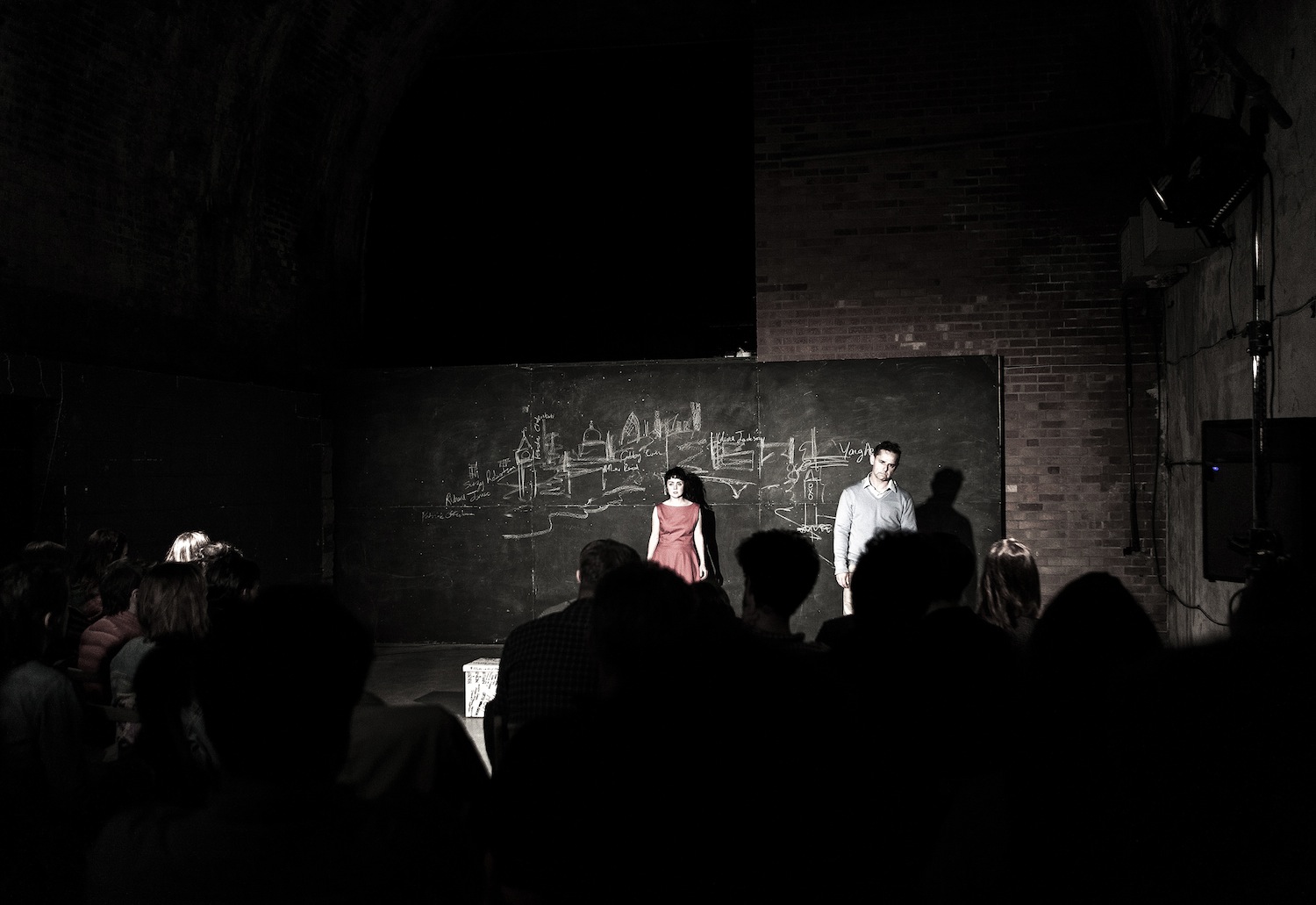 A rollercoaster of performances to take you on a journey that will fill your senses. Be prepared!
A programme of new theatre, music and improvisation will showcase emerging talent.
The Nursery is about letting ideas grow and providing an inspiring environment for artists and audience alike. They aim for high artistic standards without wanting to restrict risk and support work that they think is good and interesting, giving artists an opportunity to explore and develop new and improvised work, stories and forms. They offer workshops at various levels for people who are curious about improvisation
Some of the great writers and performers The Nursery has had the pleasure of working with are Douglas Rintoul, Richard March, Katy Bonna, Pia Furtado, Lucy Shaw, Maya Wasowicz, Robyn Cooper and Lily Lowe Myers, Nick Bruckman, Rashid Razaq, Prav MJ and Katherine James. After their first outing at The Nursery, many of these ideas and shows have continued to grow into full-scale productions that went on to other venues and places, such as the Soho Theatre, Theatre 503, The Pleasance, the Edinburgh Festival and even Broadway.
Wunderkammer, aka 'Cabinet of Curiosities'
Friday 10th October, 7.30pm
The Wunderkammer, aka 'Cabinet of Curiosities', is part-Ted-style talk, part improvised comedy show, all taking place in the beautiful remarkably atmospheric railway arch that is The Nursery Theatre - converted for one night only into an Aladdin's cave of peculiarities, curiosities and most importantly laughter.
A collection of interesting and inspirational folk sharing their knowledge, passions and stories, providing the inspiration for totally improvised comedy scenes and characters from DNAYS and special guest improvisers.
Feed your mind and your funny bone in one swoop - discover what's inside The Wunderkammer.
Ten Thousand Million Love Stories
by Heather Urguhart and Jules Munns
Saturday 11
th
October, 7.30pm
Characters likable and horrid, strange and familiar, in love and out of it, lost and found again. We bring to life people you will recognise instantly and who will make you laugh hard and maybe even think hard.
Ten Thousand Million Love Stories takes stories from the audience and weaves the characters, situations and ideas behind them into an improvised play that changes nightly.
Starting from a single loving couple, the show spirals out to meet the people they know, their families, friends, ex-lovers and workmates, before returning to the original pair. A play about what it means to be in love and how we struggle, fail and succeed in it, Ten Thousand Million Love Stories has been described as like an improvised Richard Curtis movie.
Death - A Comedy
by Single Shoe Productions
Friday 17
th
October, 7.30pm (one of two shows)
Single Shoe Productions presents a comedy about how you want to be remembered and what you hope people will forget. You're going to die and so are we. But what happens to all the stuff we leave behind? The end is creeping ever closer. Are you ready for it?
Single Shoe Productions is a London-based collaborative project of international filmmakers and theatre devisers founded by Filipa Tomas and Bradley Wayne Smith.
Bradley and Filipa first met at LISPA, where they studied theatre-making based on the teachings of Jacques Lecoq. During the programme they collaborated on various projects and have continued creating work together after graduating. They were co-devisers on Chairmania (presented at the Battersea Arts Centre) and collaborated on the short film Broken Encounter. Their latest devised project is a physical theatre piece inspired by Etgar Keret's short story entitled Crazy Glue.
David Razowsky
Friday 17
th
October, 7.30pm (one of two shows)
In this show, David will be performing with a local improviser to bring his brand of internationally famous comedy to the UK stage.
David Razowsky is the respected teacher and former artistic director of the Second City Los Angeles and, as an actor, has written and performed in ten Second City Chigago revues. During his tenure as a performer he worked with Steve Carell, Stephen Colbert, Jeff Garlin and Amy Sedaris, among others.
Eggshells
Written by Fiona Harper.
Directed by Emmi Isham
Saturday 18
th
October, 7.30pm (one of two shows)
Eggshells tells the story of Glen and Hannah, over one tumultuous evening where their relationship and mental health begins to disintegrate.
Eggshells is a two-hander, written in verse and has comic elements that addresses the very common and growing problem of anxiety disorders. Glen's gone funny and not in a good way. Hannah can't take much more of his strange behaviour and Jim thinks a Singapore Sling is the answer to all their problems.
Fiona Harper is a London based writer and arts projects co-ordinator. Eggshells is her second full length play and the first written in verse. She was a writer on the family adventure trail commissioned by Barbican Creative Learning Department, produced a 'pop-up' tour and extra events surrounding the Africa Express UK tour, and was Artistic Coordinator at Shakespeare's Globe.
My Name is B
by Anthony Keigher, Emma Berentsen, Tiffany Murphy and Umit Erlim
Saturday 18
th
October, 7.30pm (one of two shows)
My Name is B explores the theme of control and questions whether by over controlling ourselves can result in a complete loss of self-control. The performance is built on the impulse to walk in red high heels while each performer completes/disrupts various tasks until a point of exhaustion is reached. Framing these actions is the dysfunctional character 'B', represented by four performers, accompanied by a highly repetitive dance beat.
Each performer is a protagonist in the story of 'B', fighting to be heard within a suffocating and dysfunctional world.
I want what I want and I want it now. They say I am mad. They locked me up in here. My private theatre. I will dance until my shoes fall off. This performance is inspired by Breuer and Freud's investigation into the case of Anna O. and Hans Christian Andersen's The Red Shoes.