Title: Demonstration Gone Wrong
Artist: Robin Linde Productions
Dates: Saturday 24 September and Saturday 1 October 2016
Times: 12pm – 4pm (on the hour for 15 minutes)
Location: Demonstration Kitchen, Market Hall, Borough Market, SE1
FREE
By trying too hard, having a different approach to team-work, and changing the recipe last minute by mistake, everything is sure to go unexpectedly wrong.
Keeping up appearances during a live food demonstration at Borough Market, whilst trying to save the dish of the day, will escalate into a ludicrous display of antics in this interactive physical slapstick comedy.
After last year's overwhelming success, Monsieur Ma'Mon, the world's greatest chef, is back in London with his assistant Charlotta to present his newest food creations in a site-specific performance for Borough Market's demonstration kitchen.
At each performance a new effort is made to create the perfect dish, Ma'Mon style.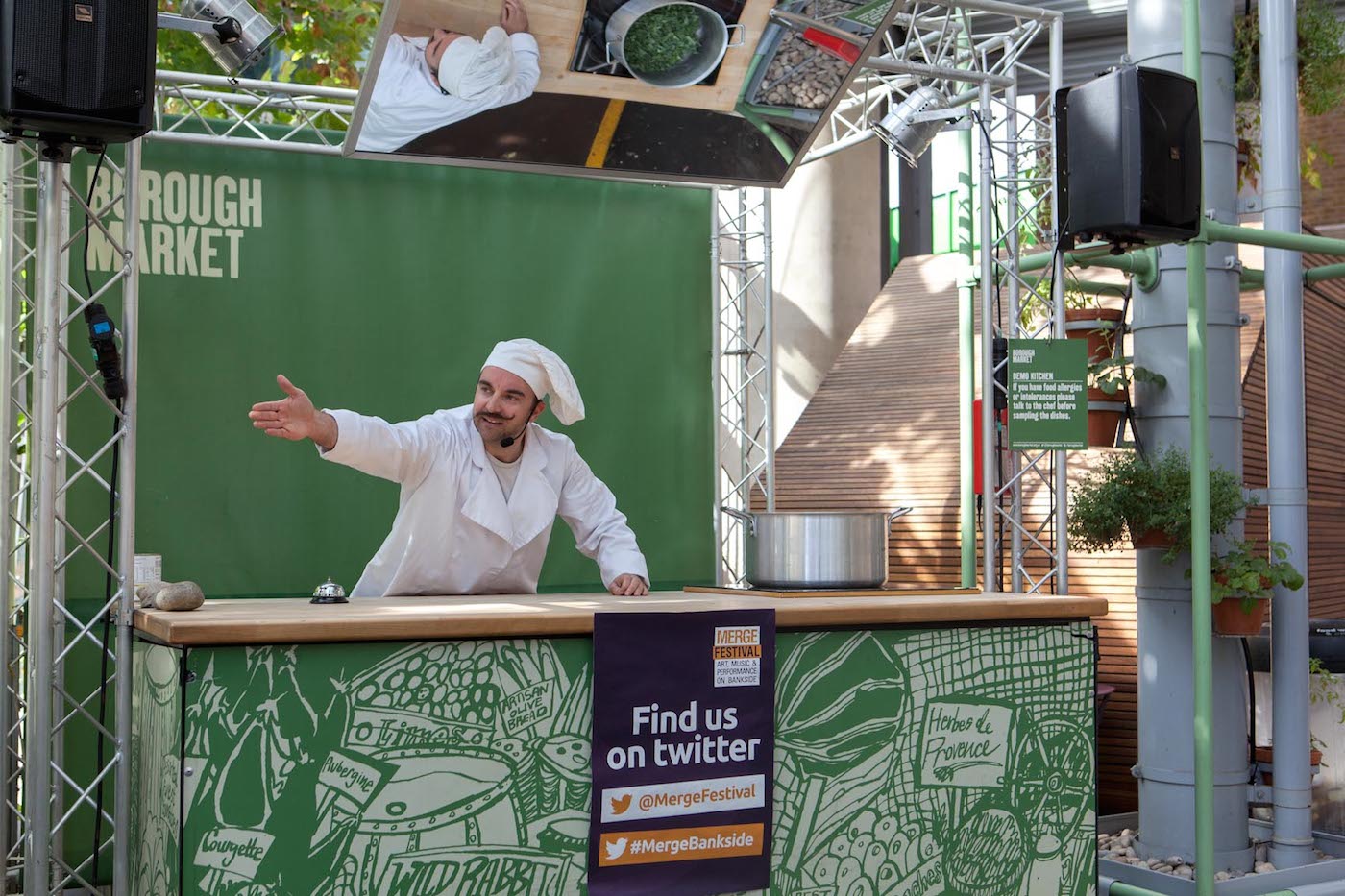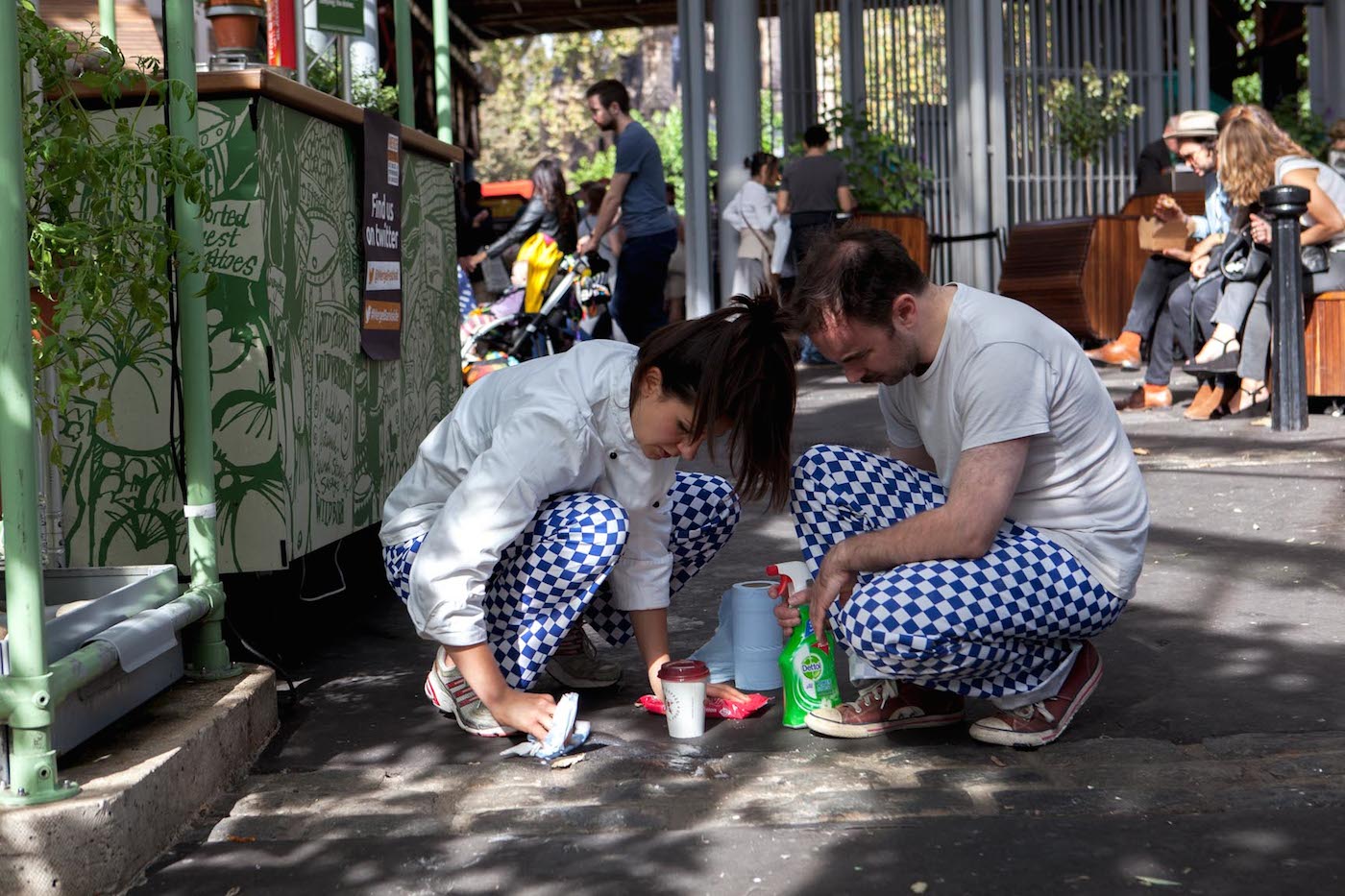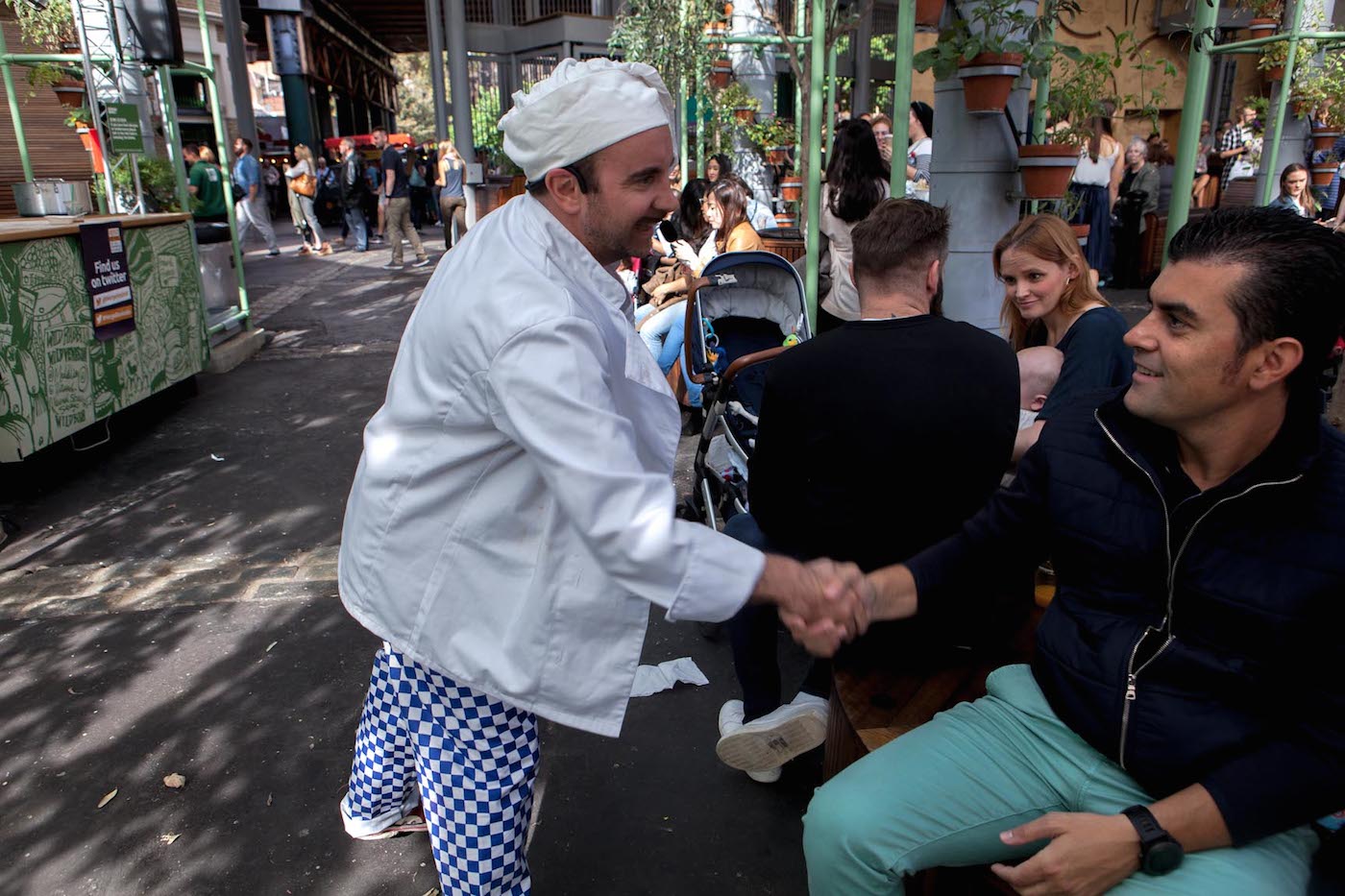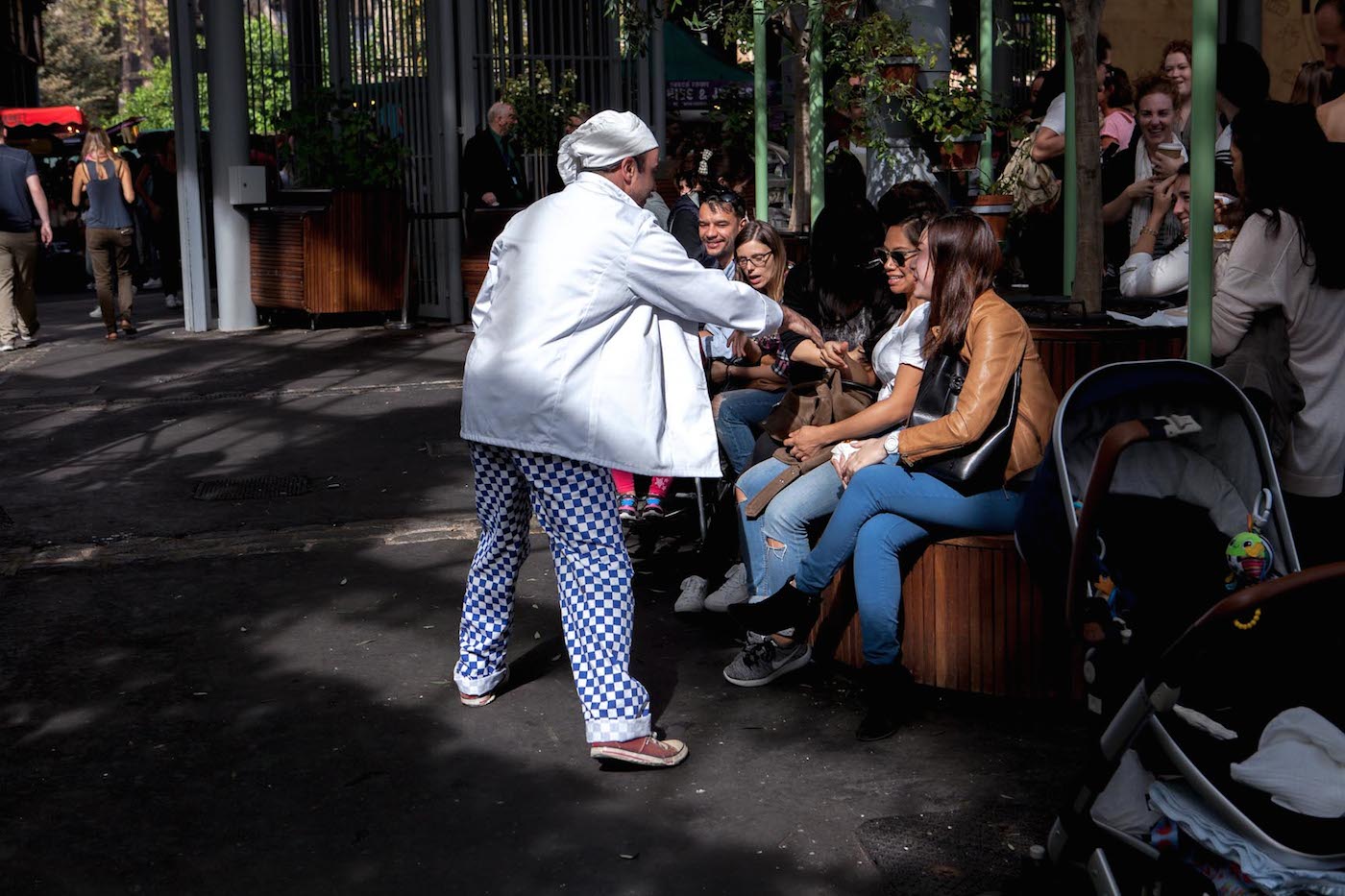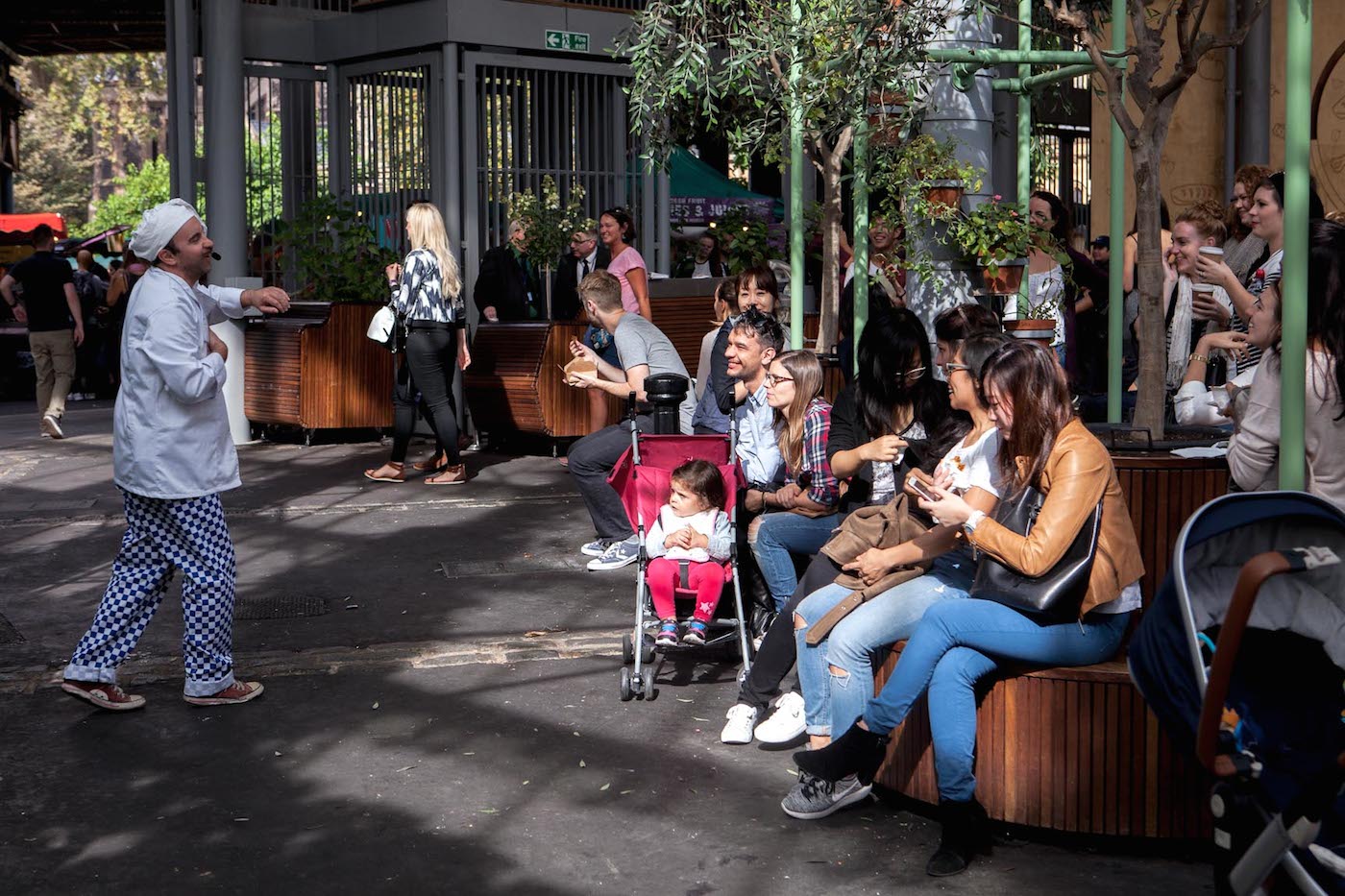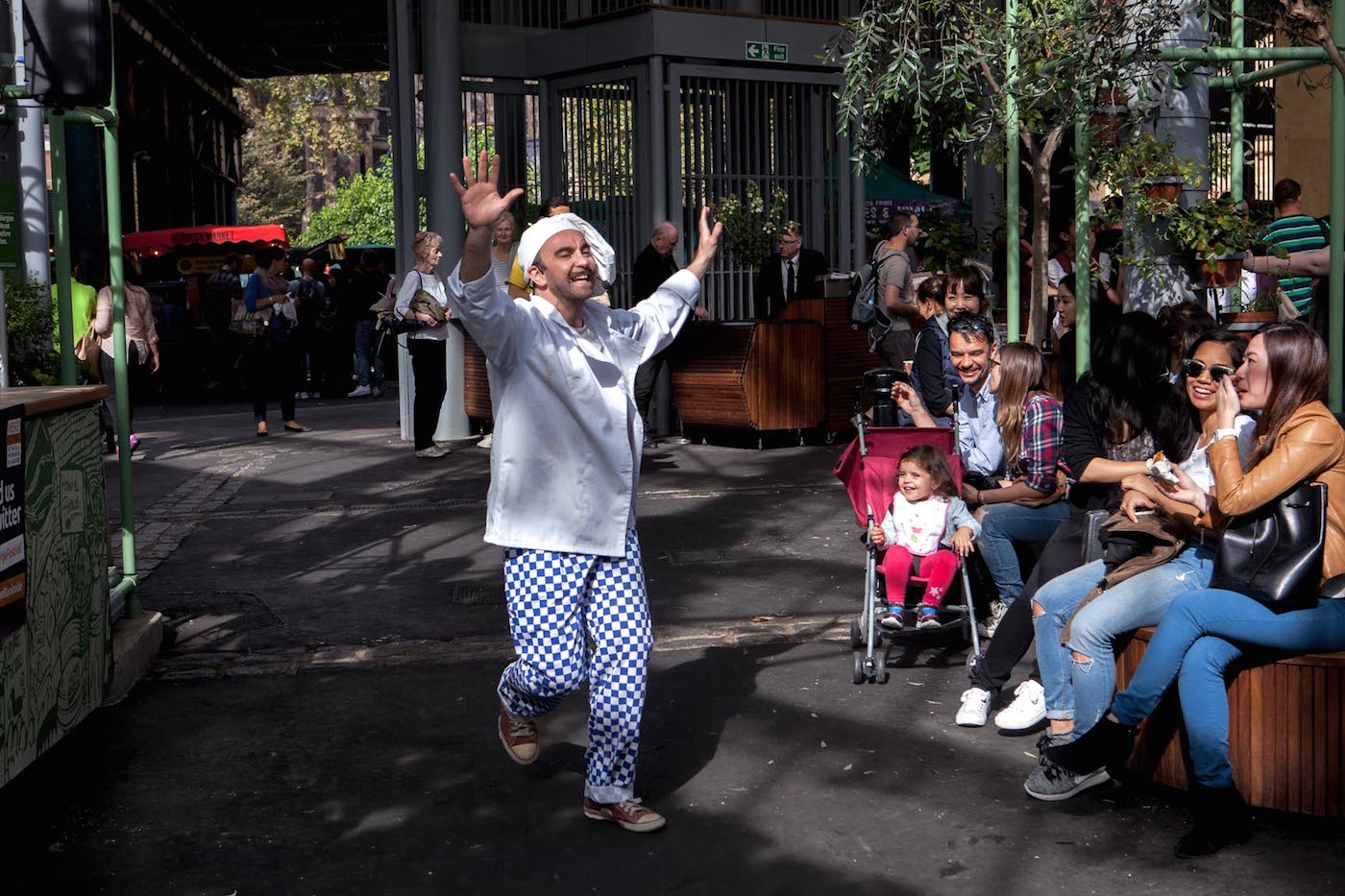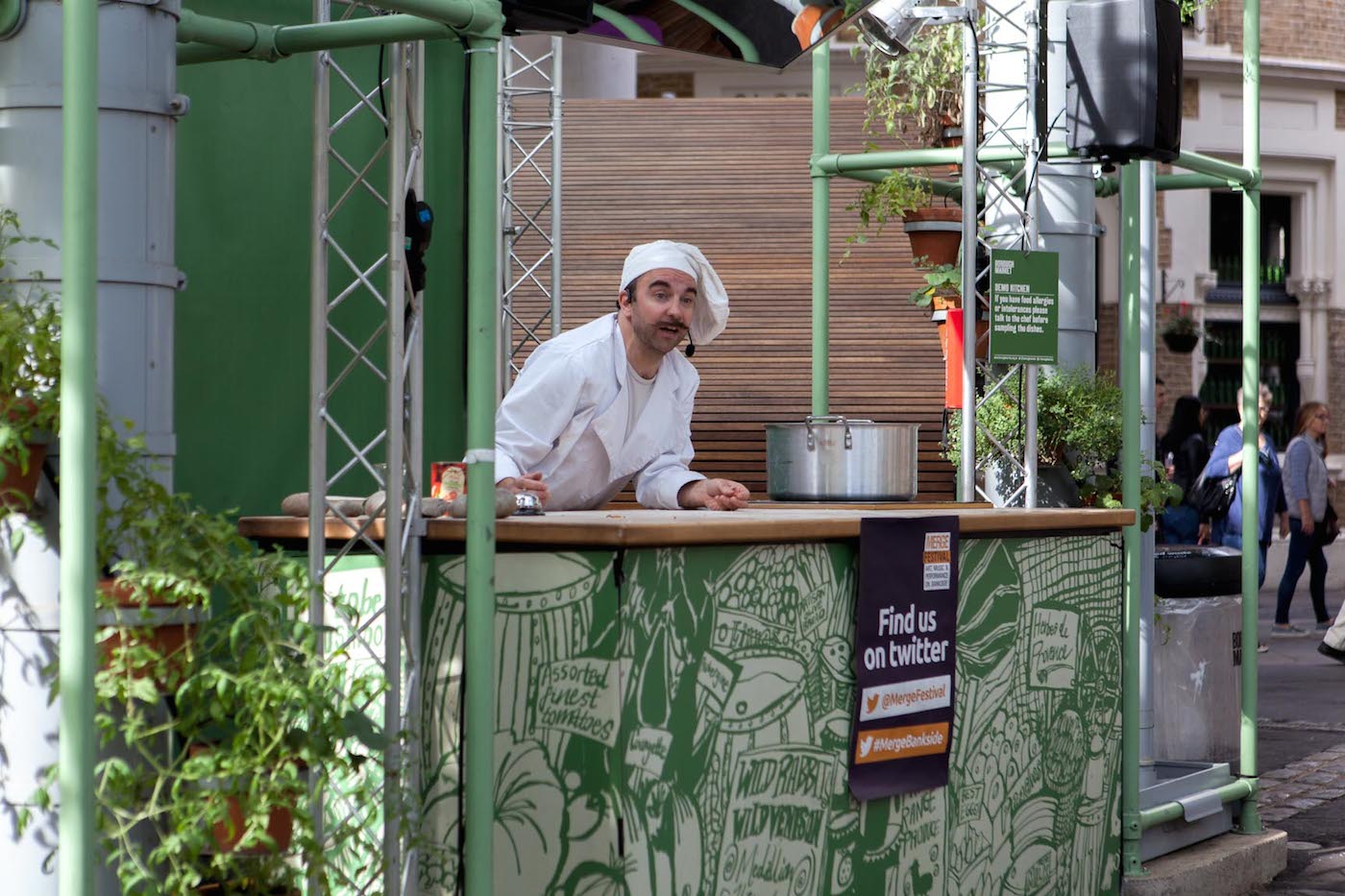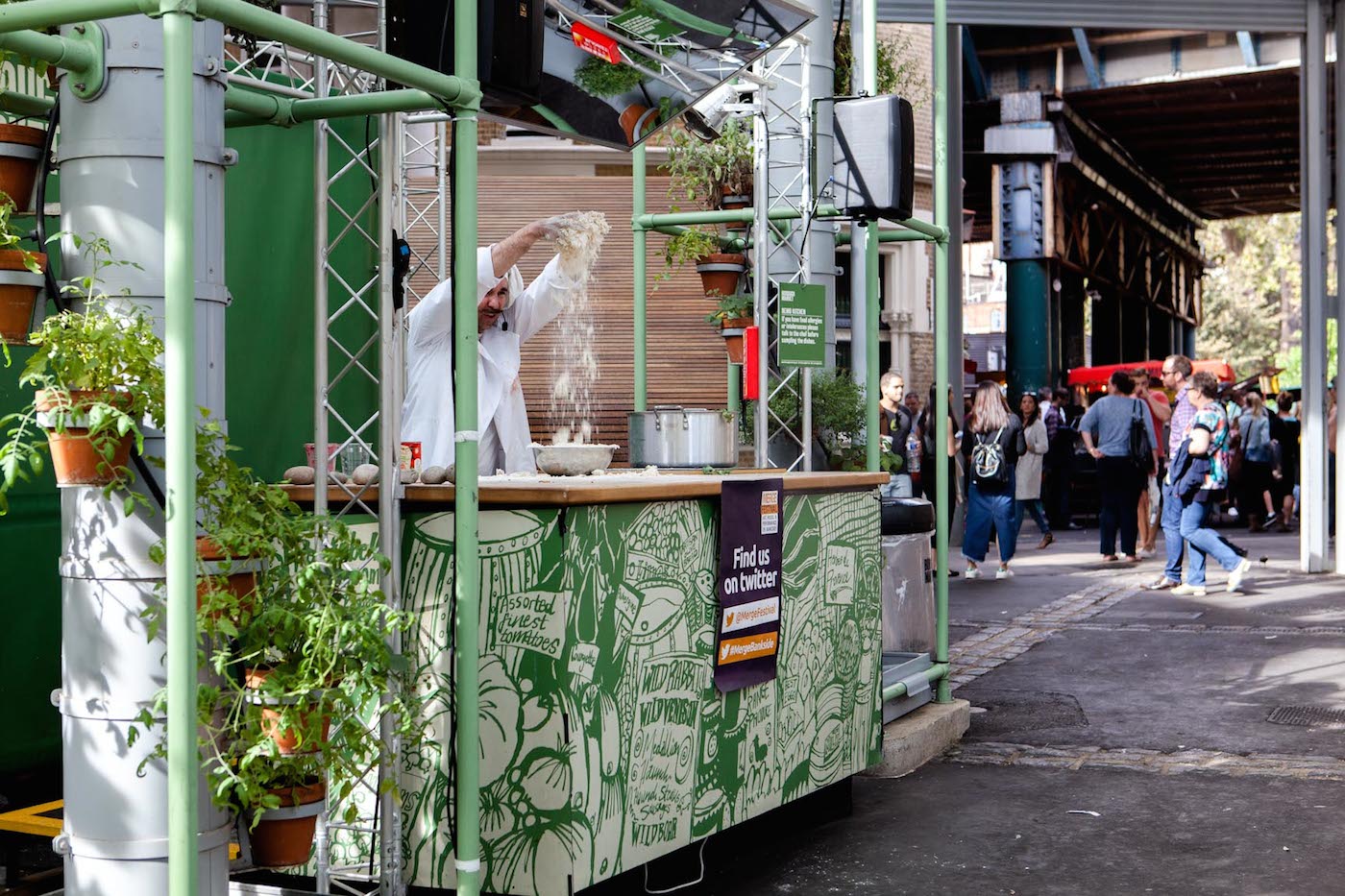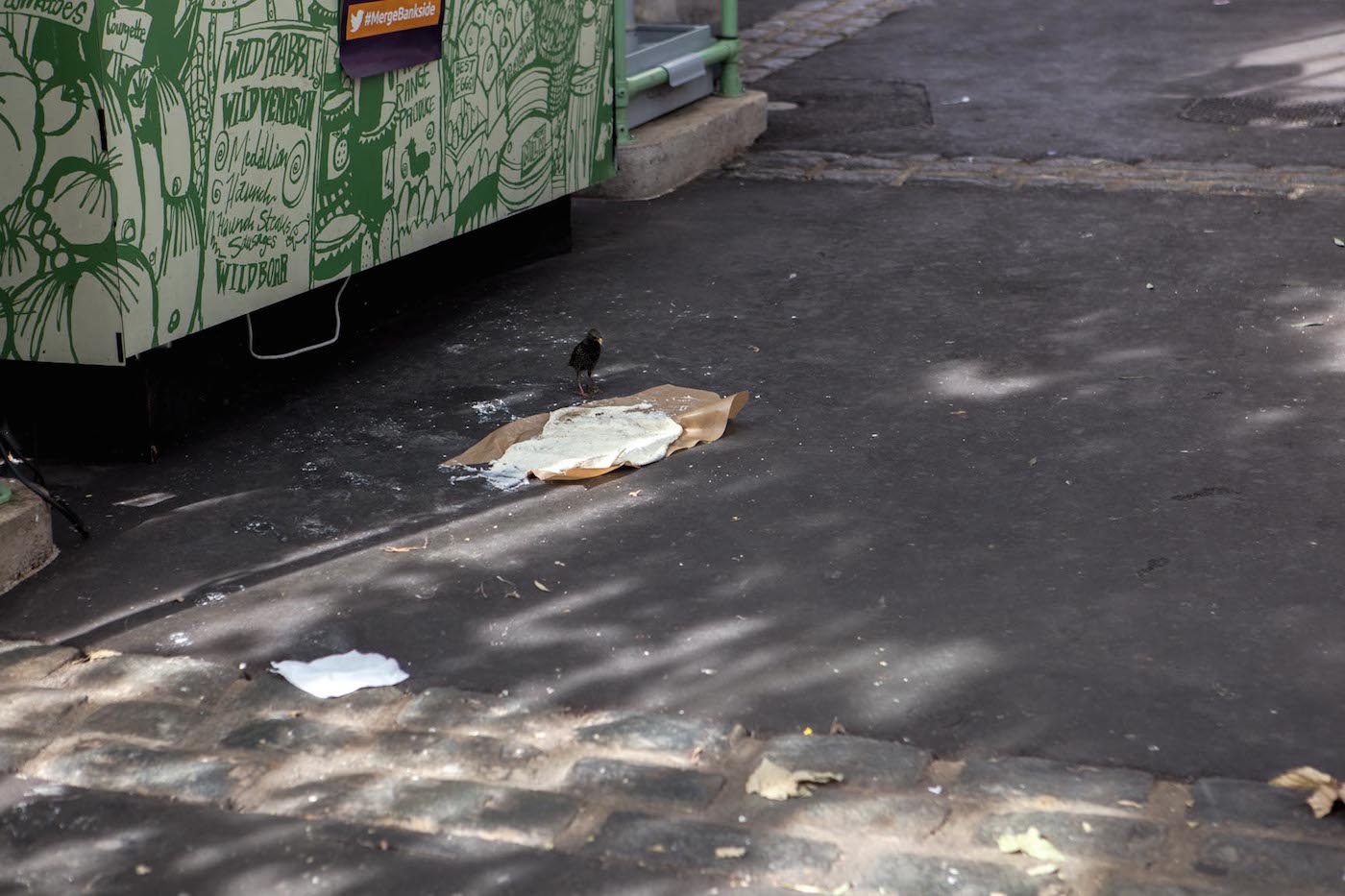 About the artists:
Robin Linde Productions
Since graduating from Guildhall School of Music and Drama in 2008, Robin then went onto being co-artistic director at The Nursery Theatre for five years. In 2014 she created Robin Linde Productions, working with talent writers and actors who wanted to carry on the fantastic tradition of telling stories. She has produced and written shows for MERGE Bankside, Vault Festival and Borough Market.
Jonathan Peck
Jonathan Peck is an actor, theatre practitioner and teacher specialising in devised theatre. He is a founder member of Company of Wolves and has devised and performed in A Brief History of Evil, Invisible Empire and Seven Hungers.
He has also directed and performed solo and company devised shows for Gonzo Moose, Robins Lines Productions, Merge Festival, Ruben Feels Productions, Infectious Theatre Co, Impresarios, Finger In The Pie, and Gingerline.

Jonathan teaches improvisation at Guildhall School of Music and Drama and co-leads workshops with Company of Wolves.