Artist: Bureau of Silly Ideas
Dates: Friday 30 September and Saturday 1 October 2016 (weather dependent)
Times: 30 September from 12.30pm (until 5pm approx), 1 October from 4.30pm (until 7pm approx)
Location: Blackfriars Road
FREE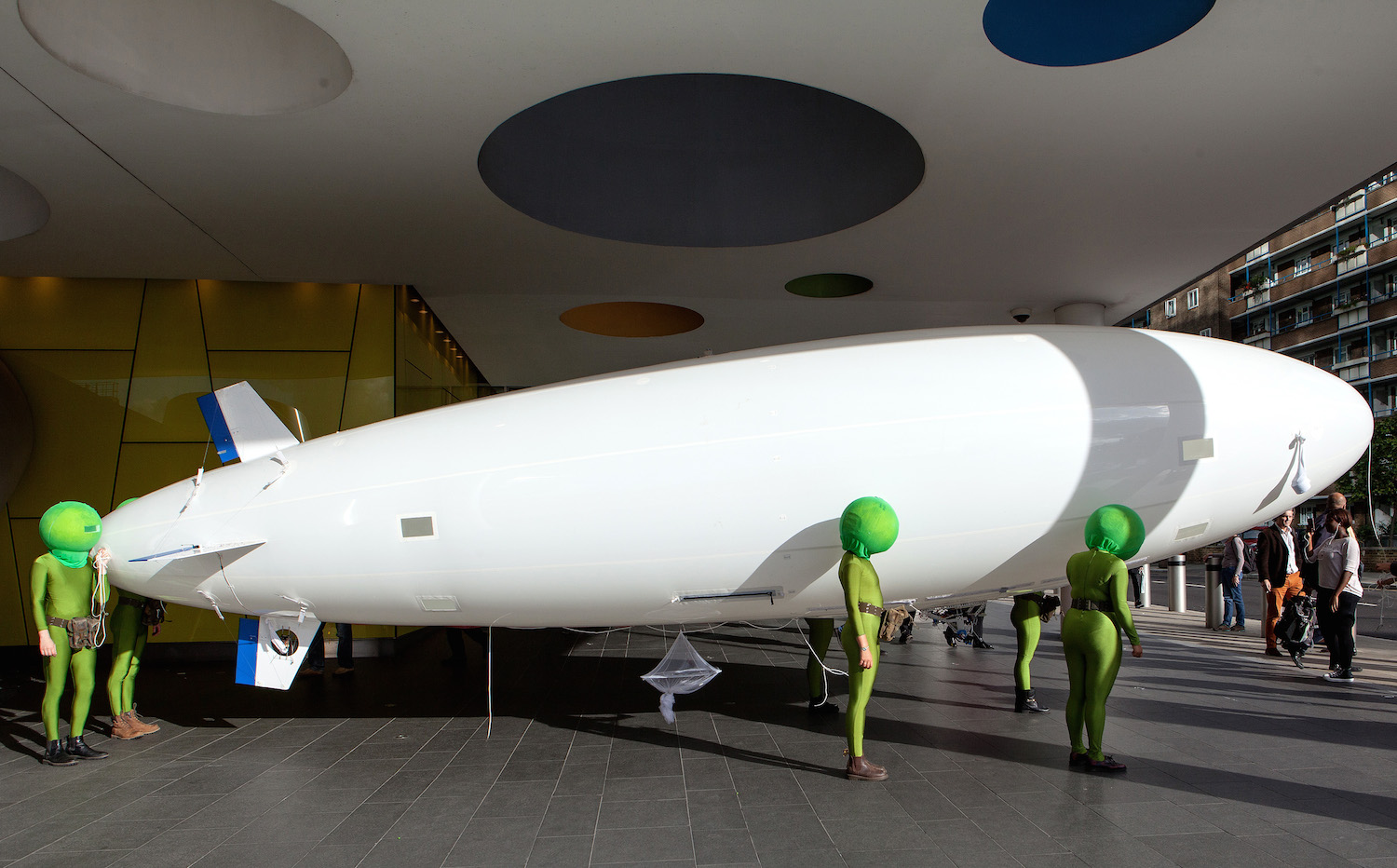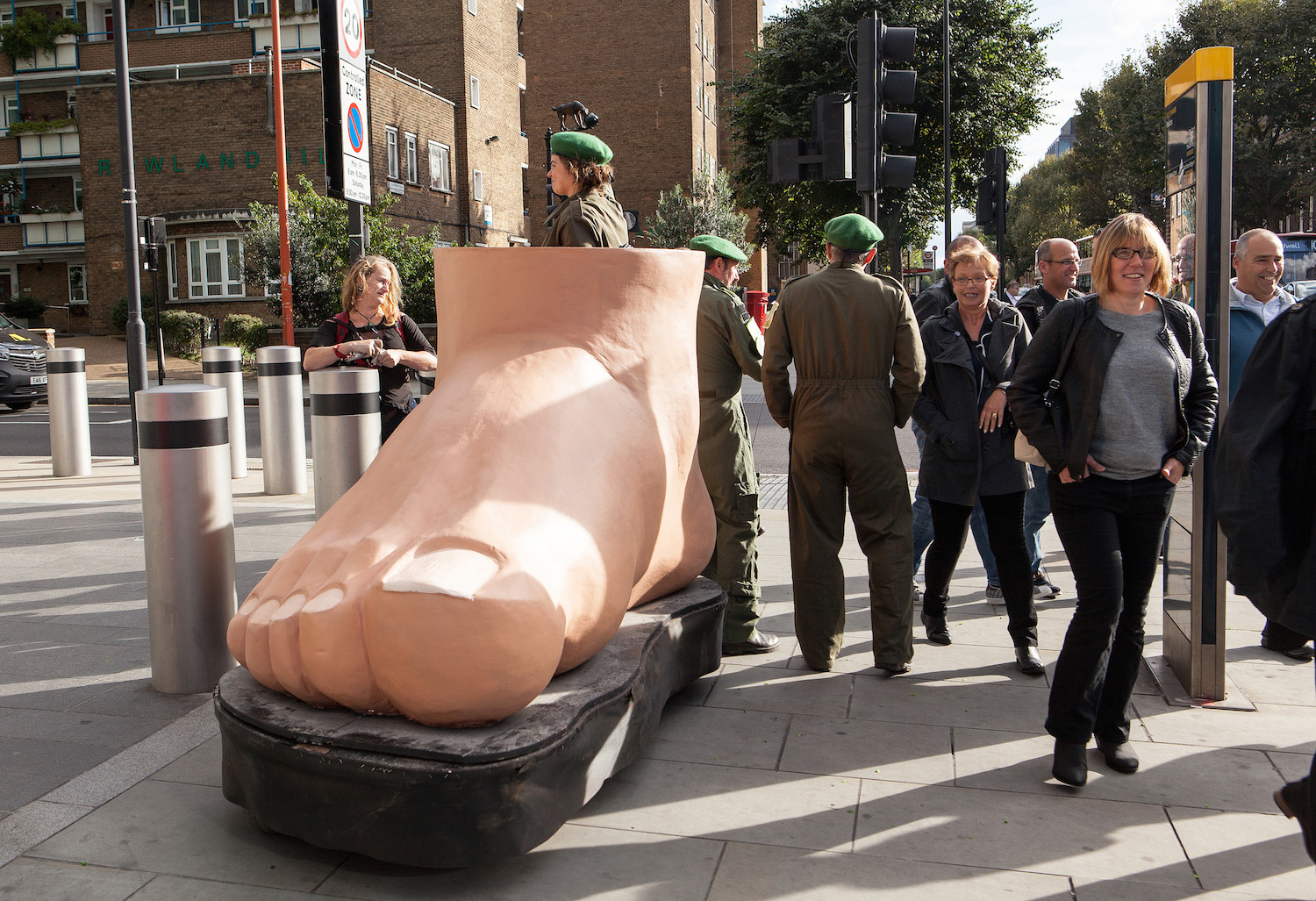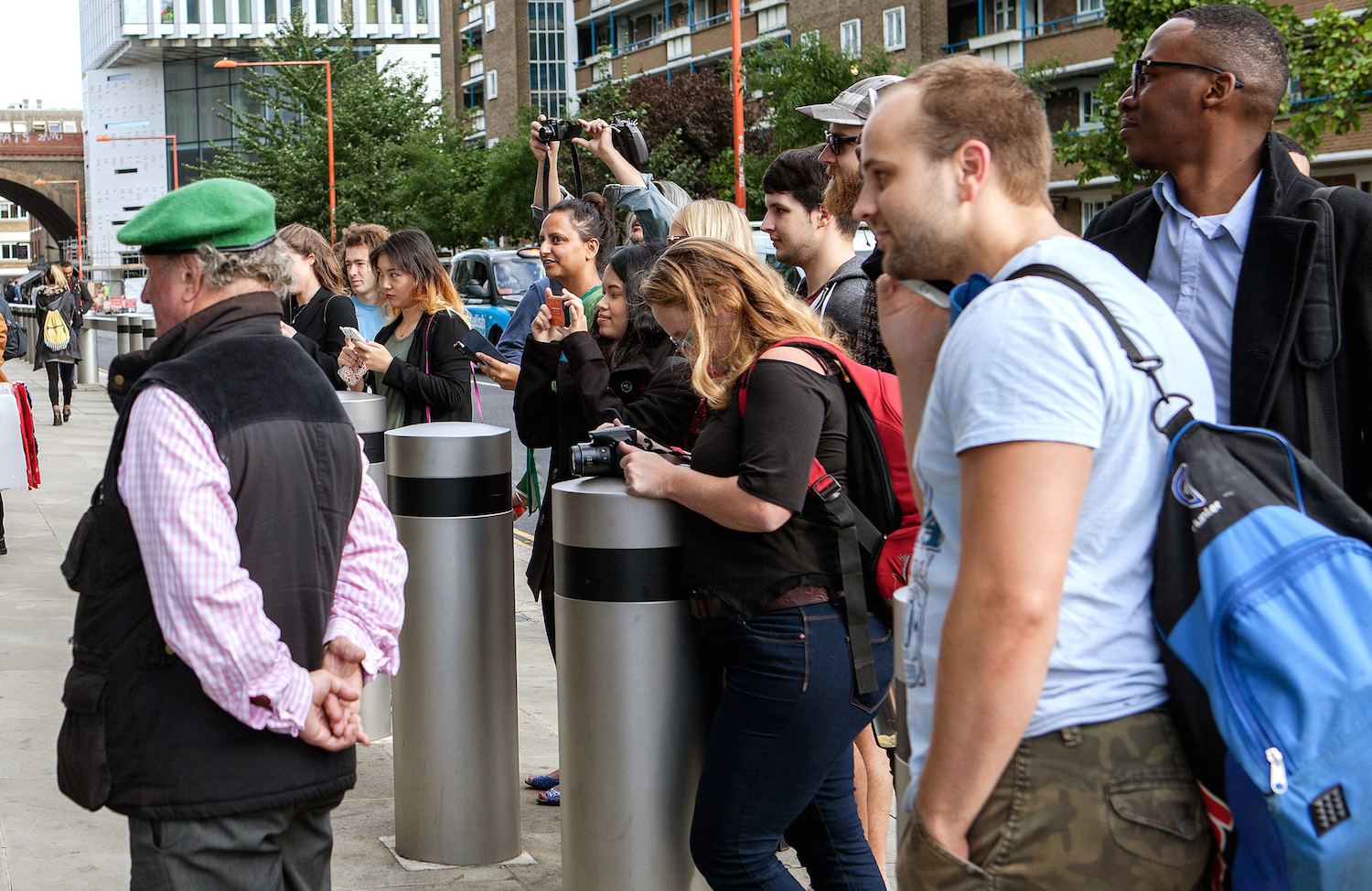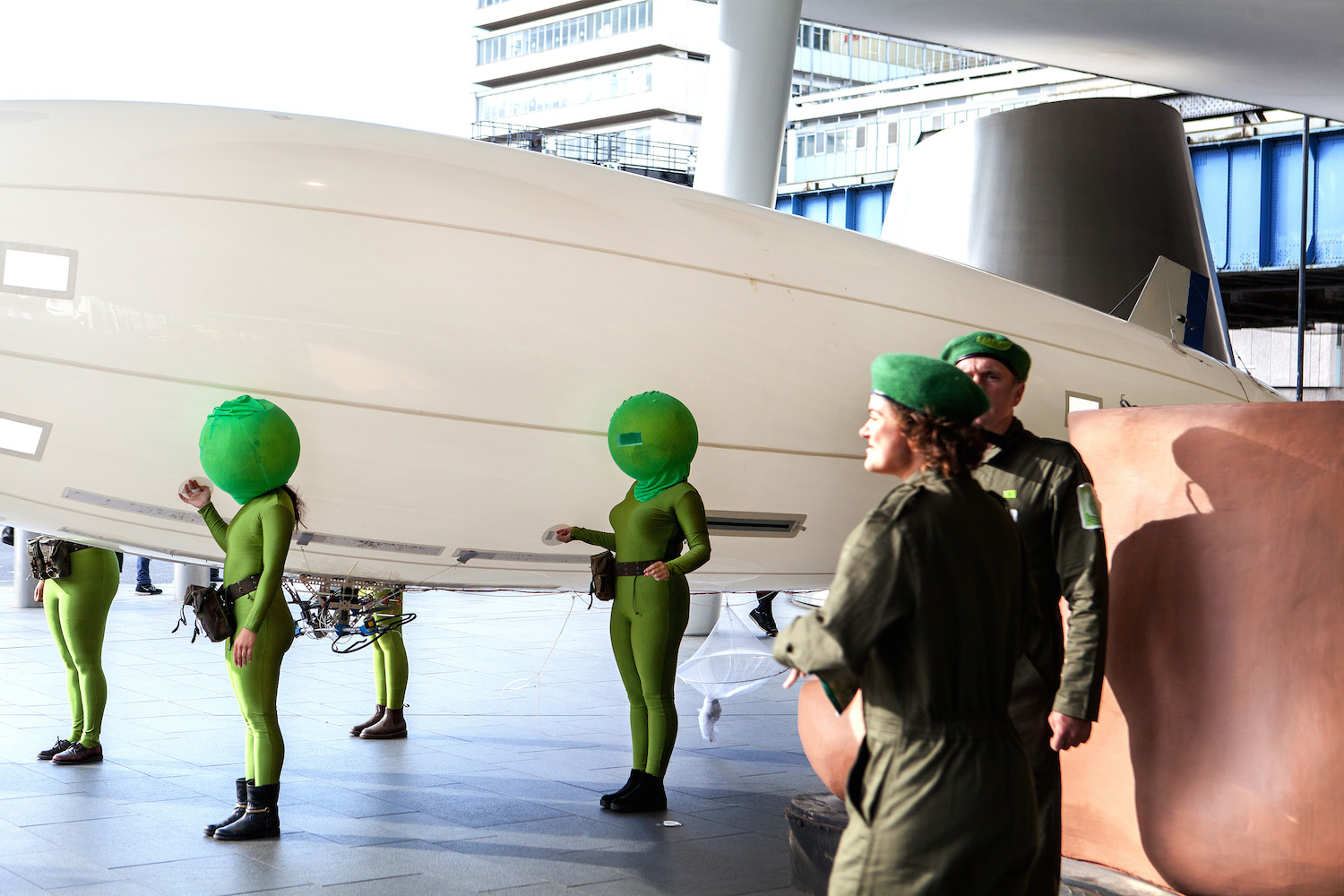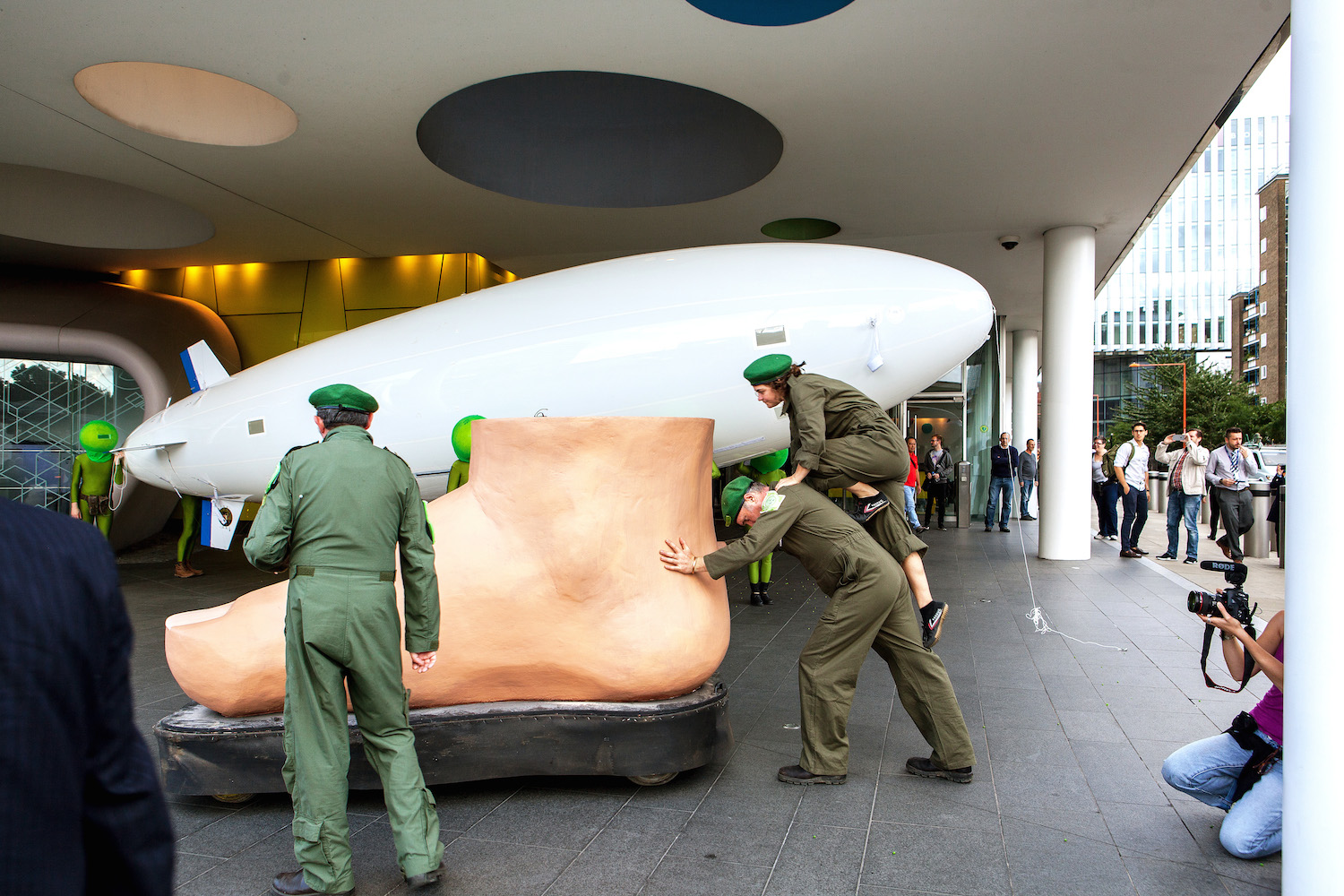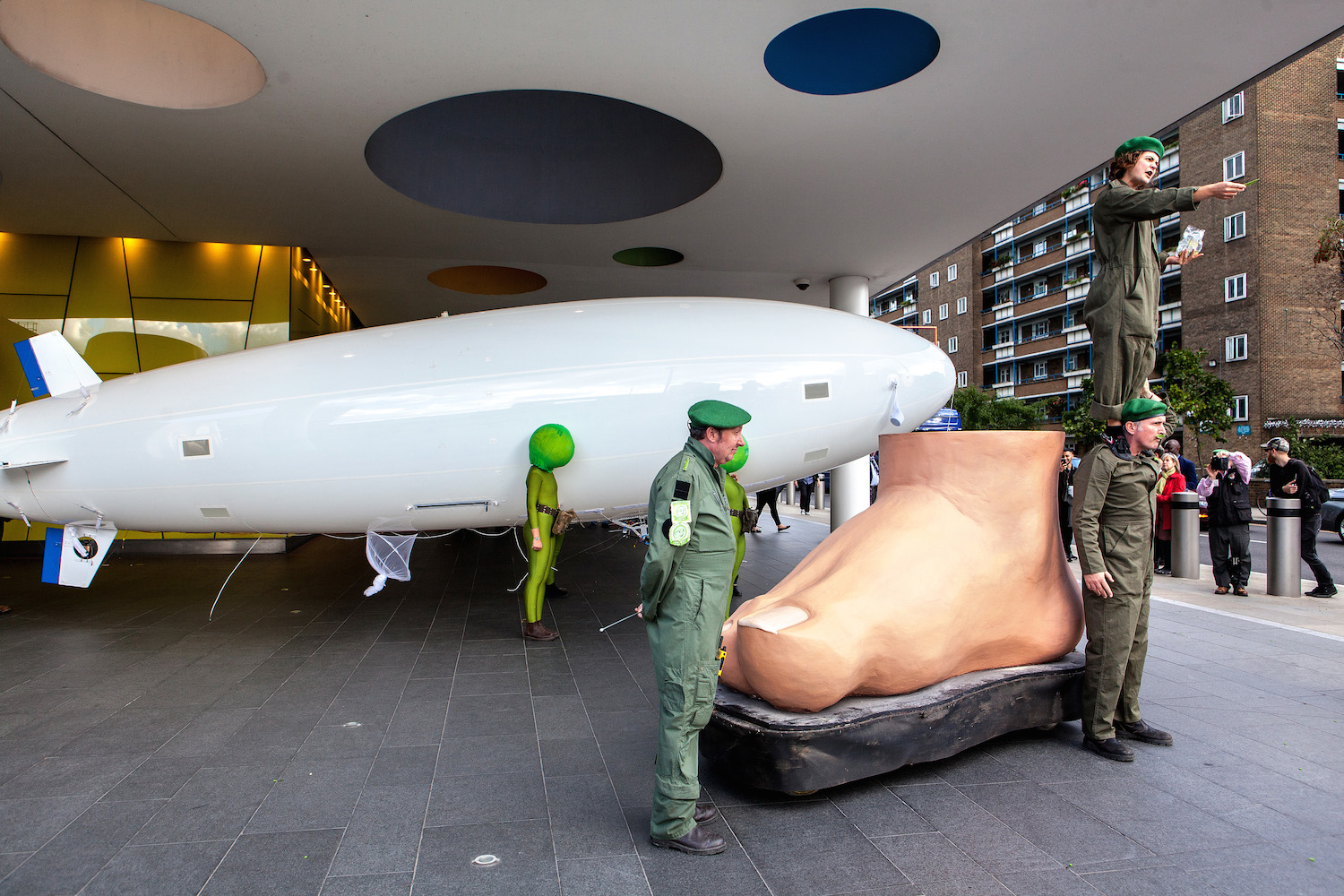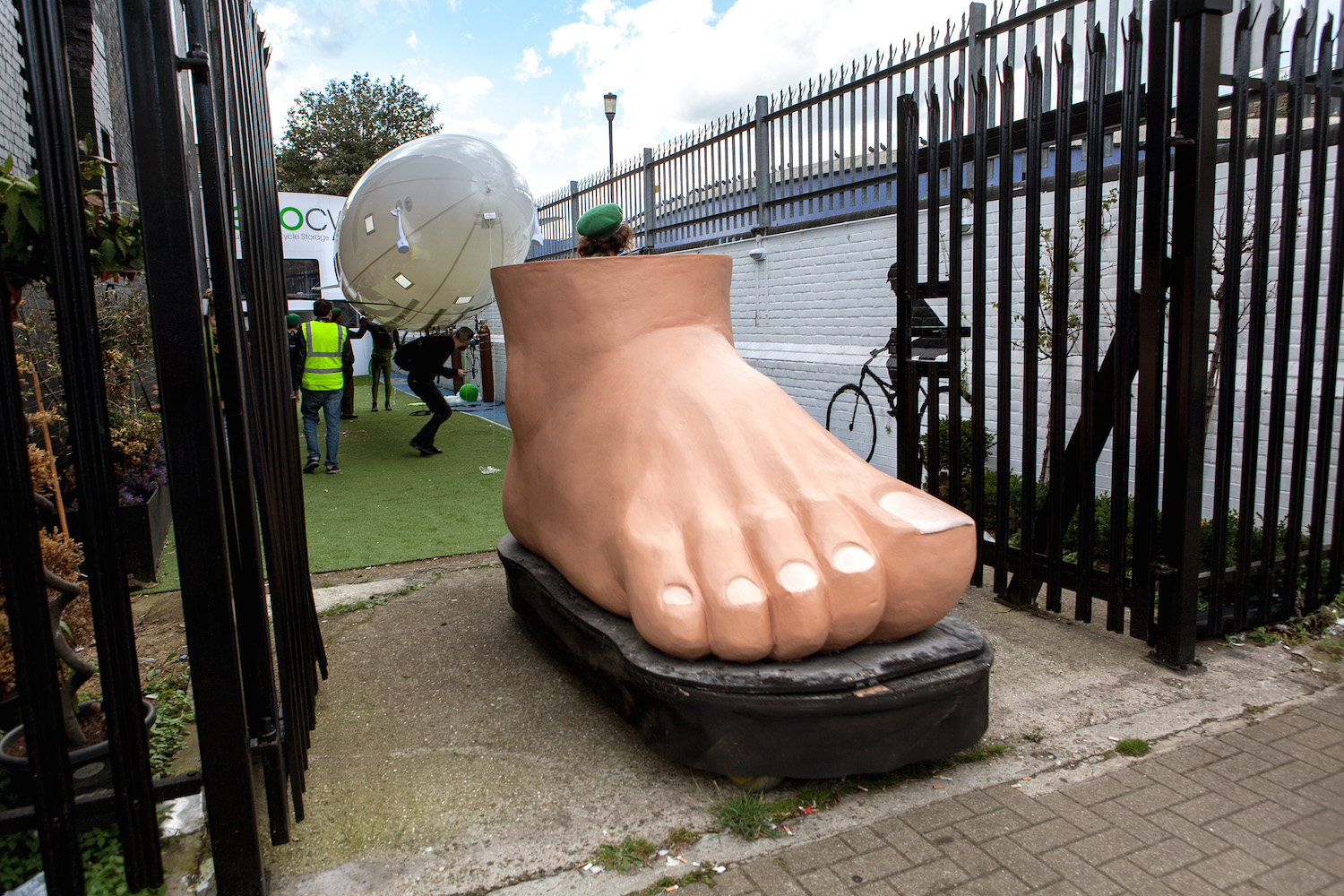 As part of the Blackfriars Stories series of events, Bureau of Silly Ideas (BOSI), which has an international reputation for its gloriously silly interpretations of heritage events, is referencing the Zeppelin attack of 1 October 1916 when the daring flying ace Heinrich Mathy's Zeppelin was seen in a blazing fireball from Blackfriars Bridge, creating a harrowing yet spectacular vision for Londoners.
Of course, they won't be setting anything on fire – but they will be creating an extraordinary diversion around the Blackfriars Road area. Led peas-fully by the Peas-Corps (bringing Peas to the World), local people and visitors can get trained in the Peas Corps tactics, follow the Foot Patrol and learn the truth about rumours of air support!
Harnessing their unique take on the contradictions of war and its aftermath, BOSI will create a localised spectacle in the Blackfriars Road area, in a free show that will resonate with all members of the community, whether they're residents or workers. While by no means glossing over the horror of the original story (Zeppelins were the first ever machines to drop bombs from the air on civilians) Sightings! Blackfriars will both educate and entertain with a show aiming to replace the fear and destruction of 100 years ago with fun and creativity.