Artist/s: Various performers
Dates: Thursday 6 October and Friday 7 October 2016
Times: 8.30am – 9.30am, 12.30pm – 1.30pm
and 5.30pm – 6.30pm
Location: Various points along Blackfriars Road SE1, including pavements and buses
FREE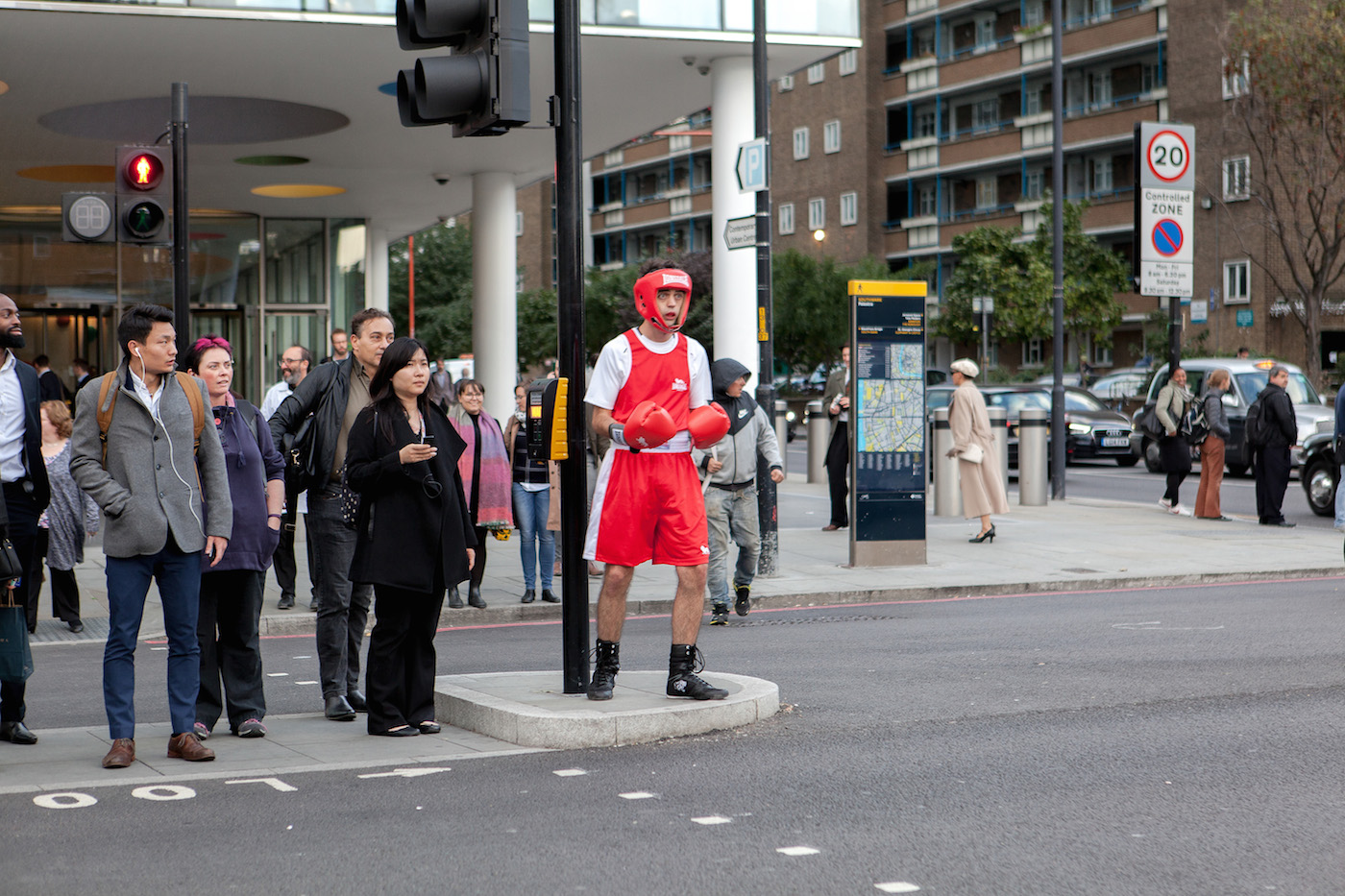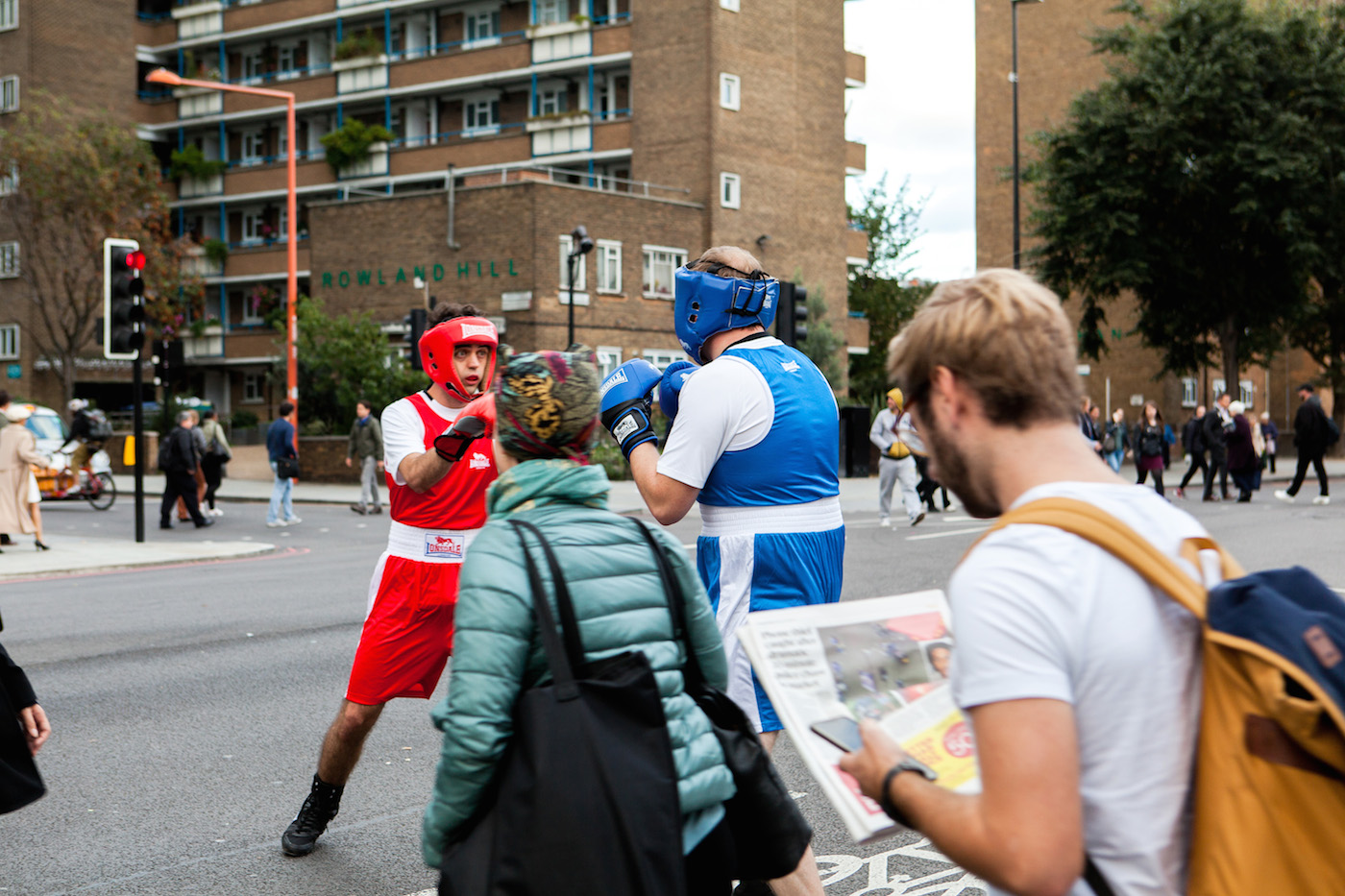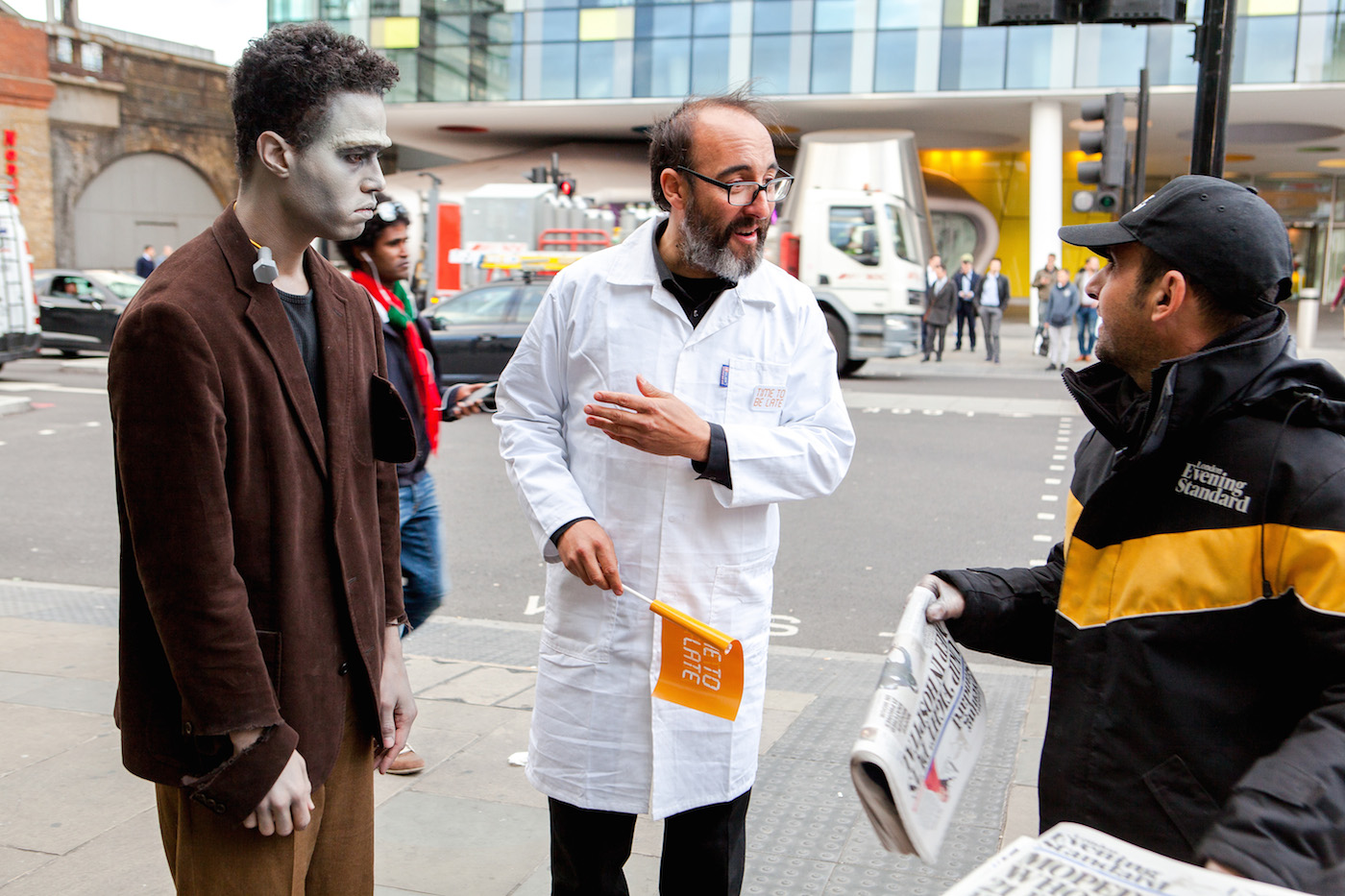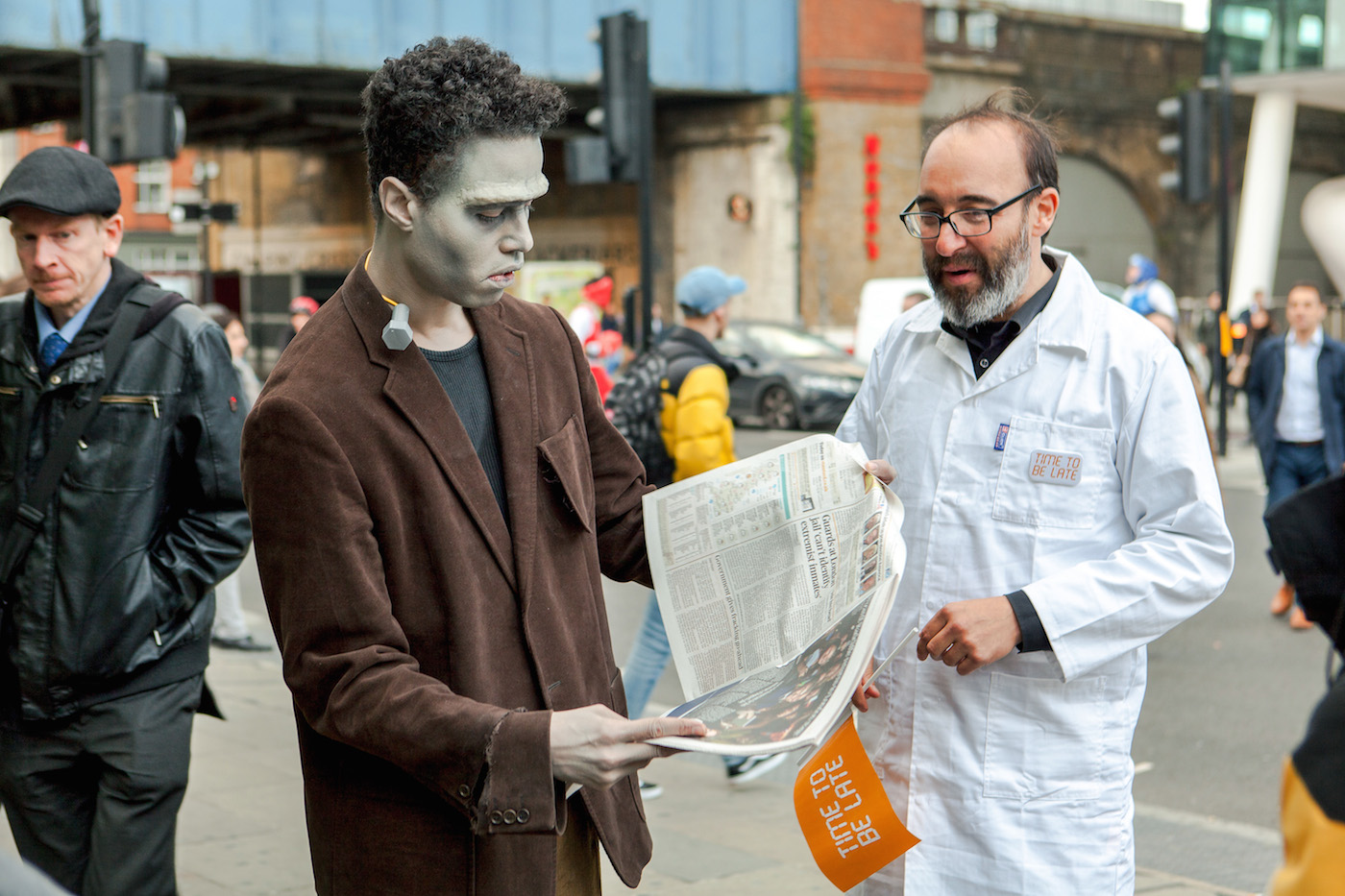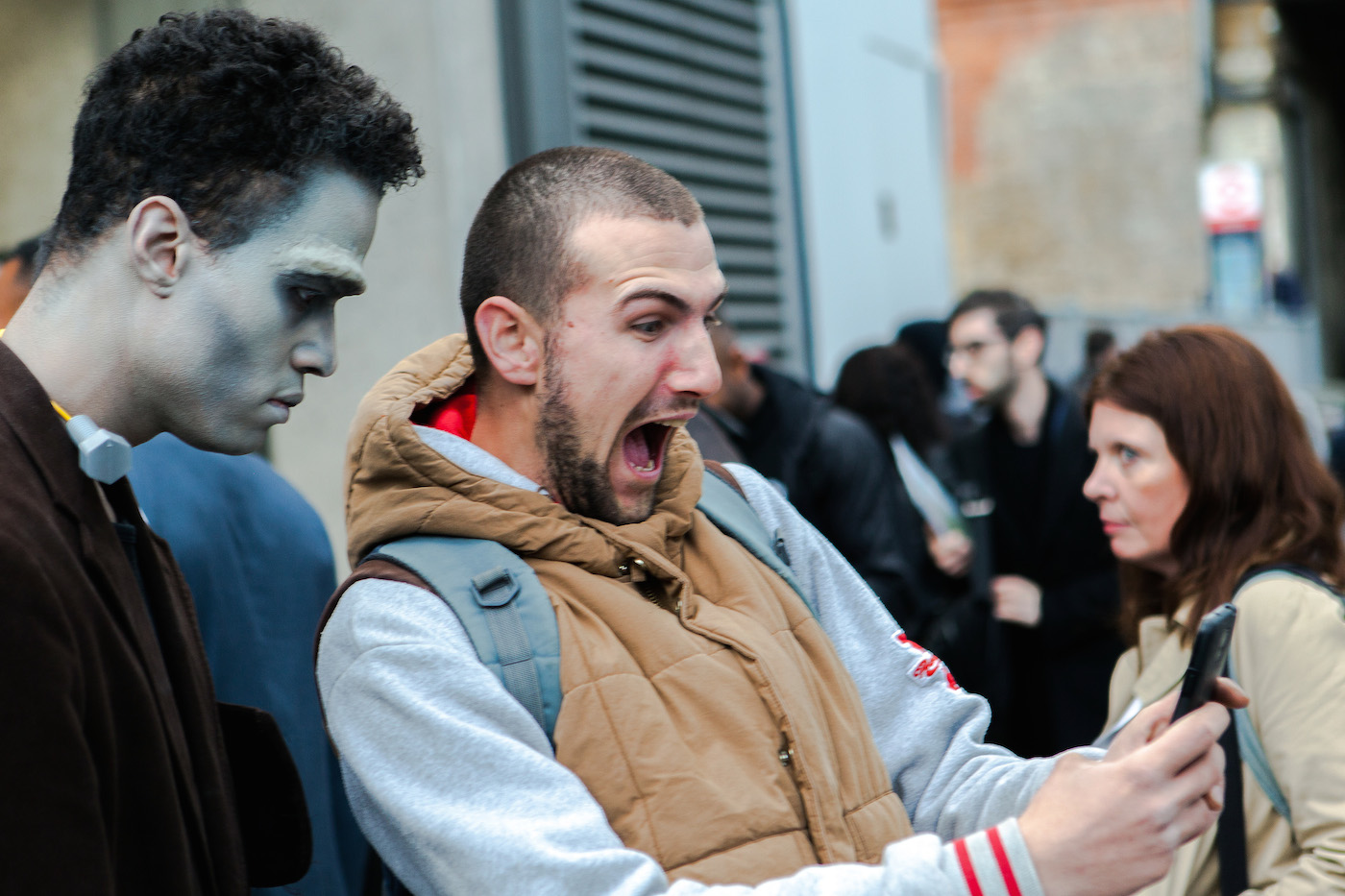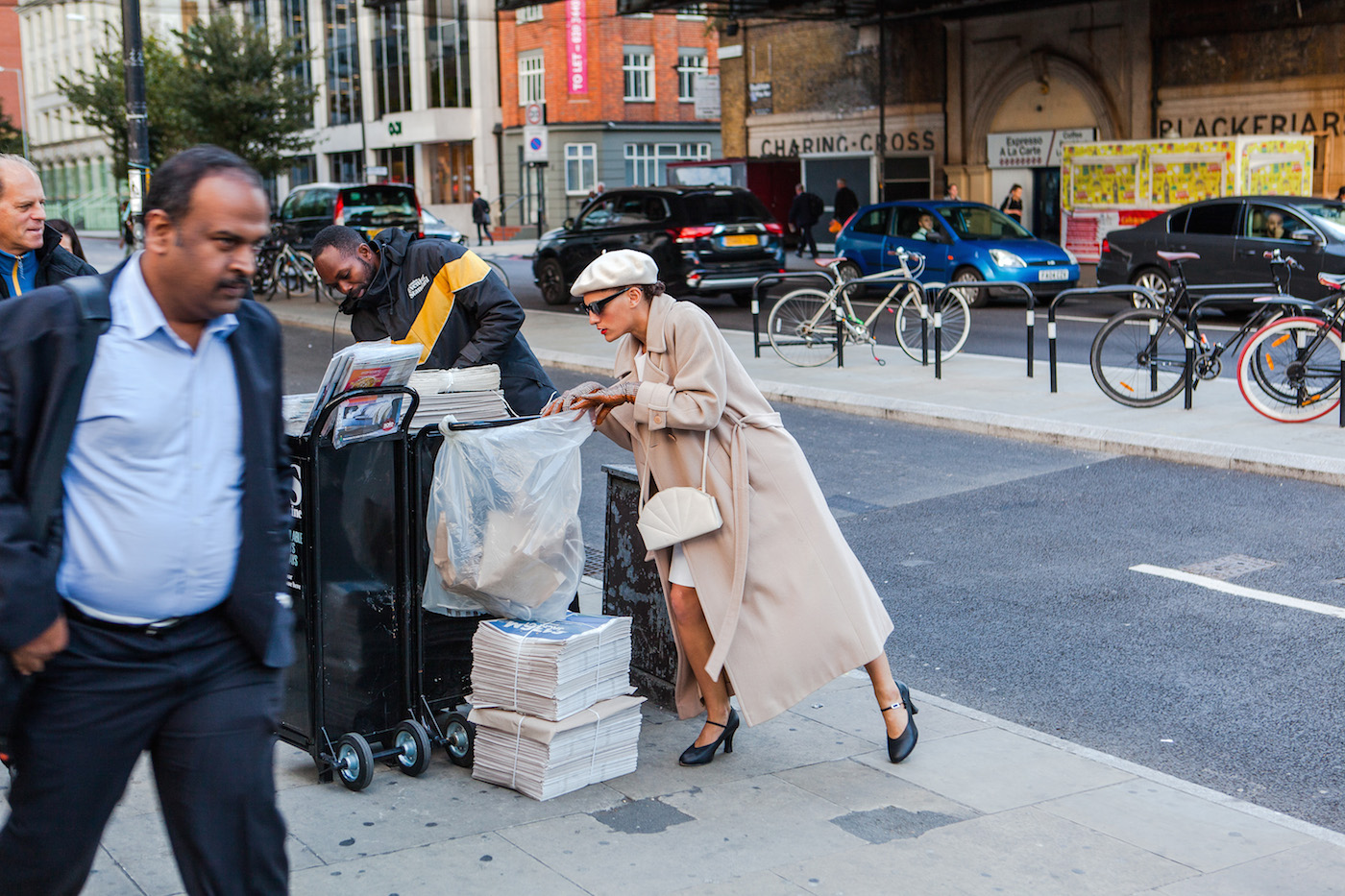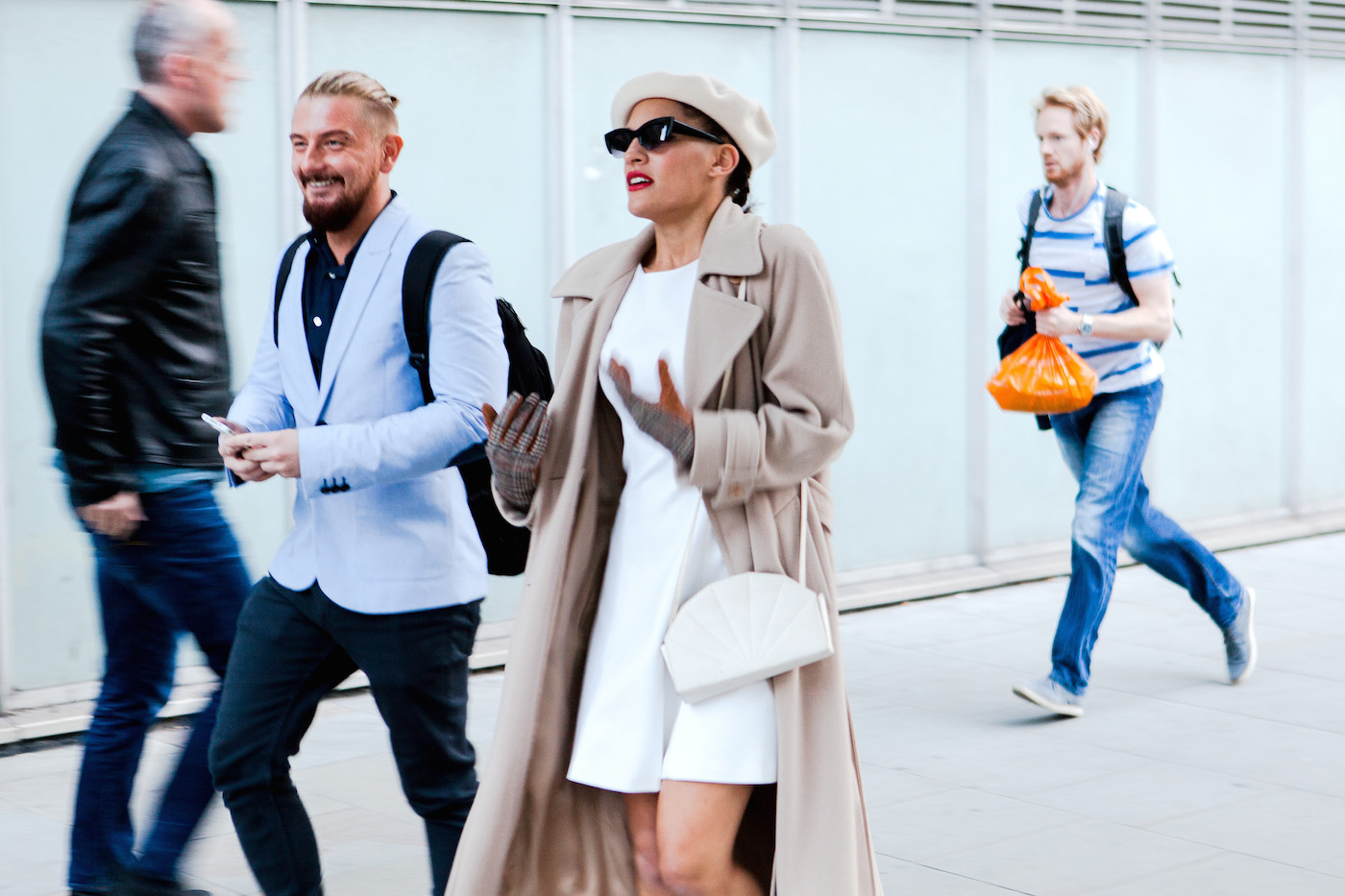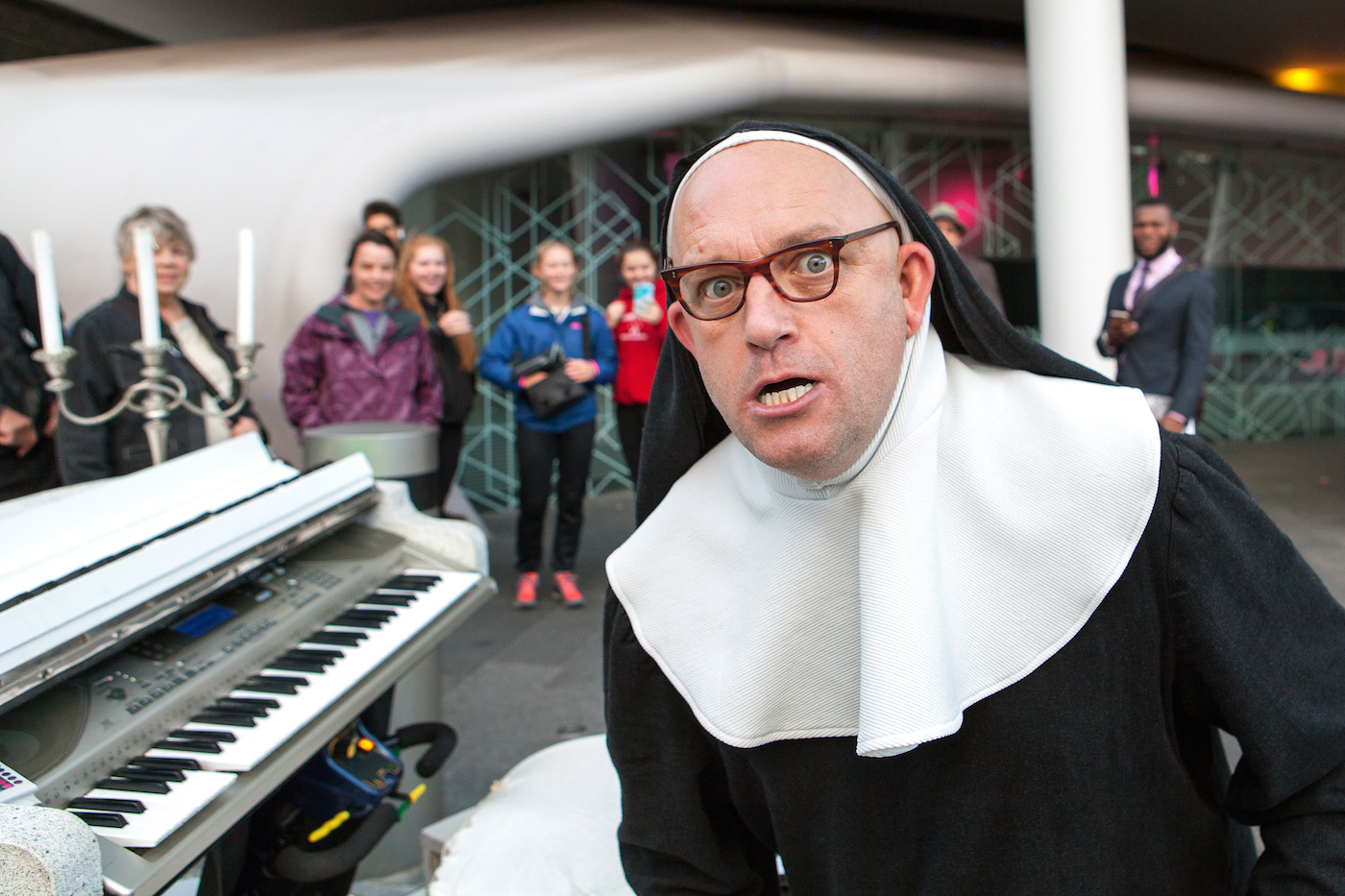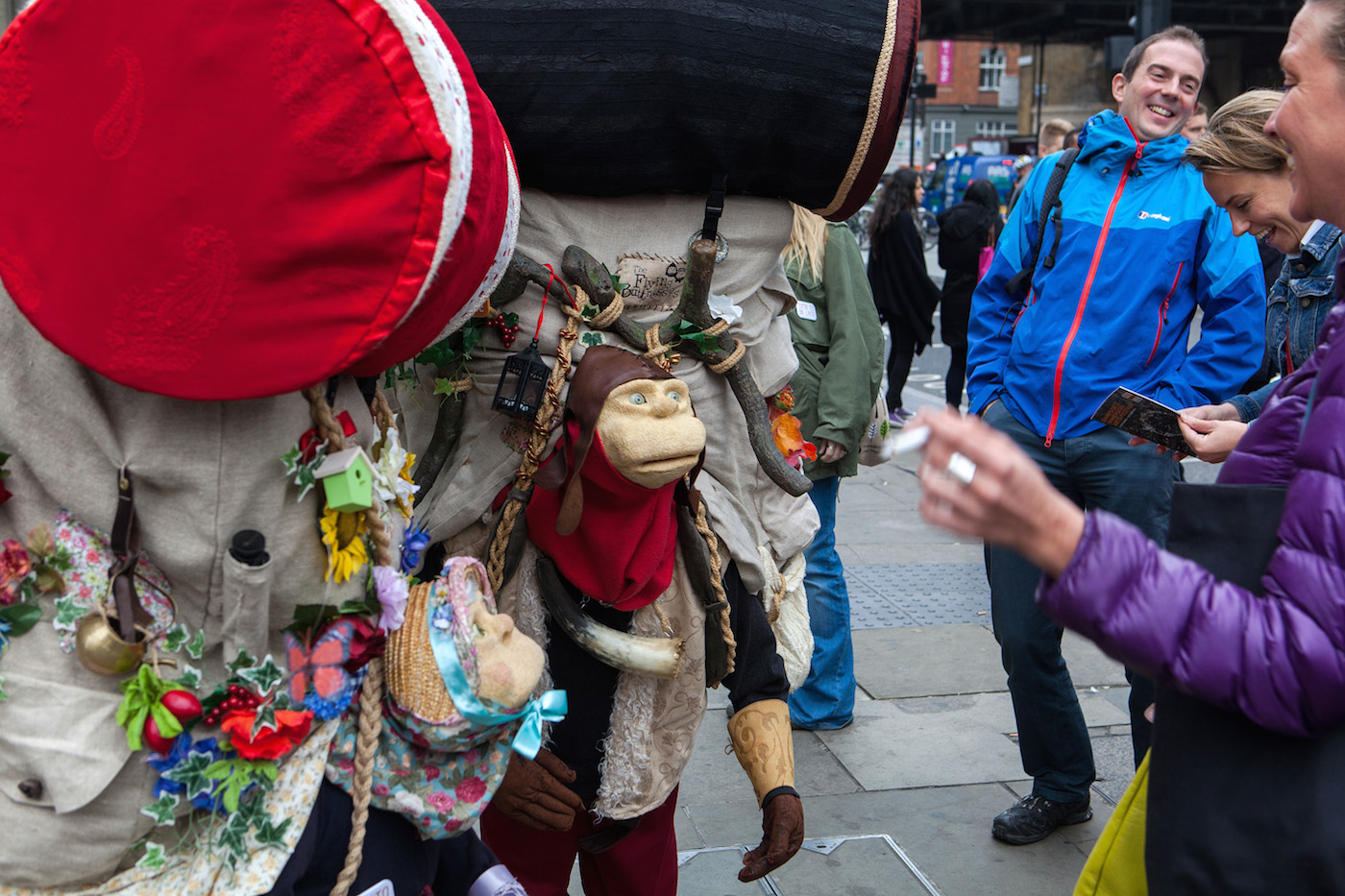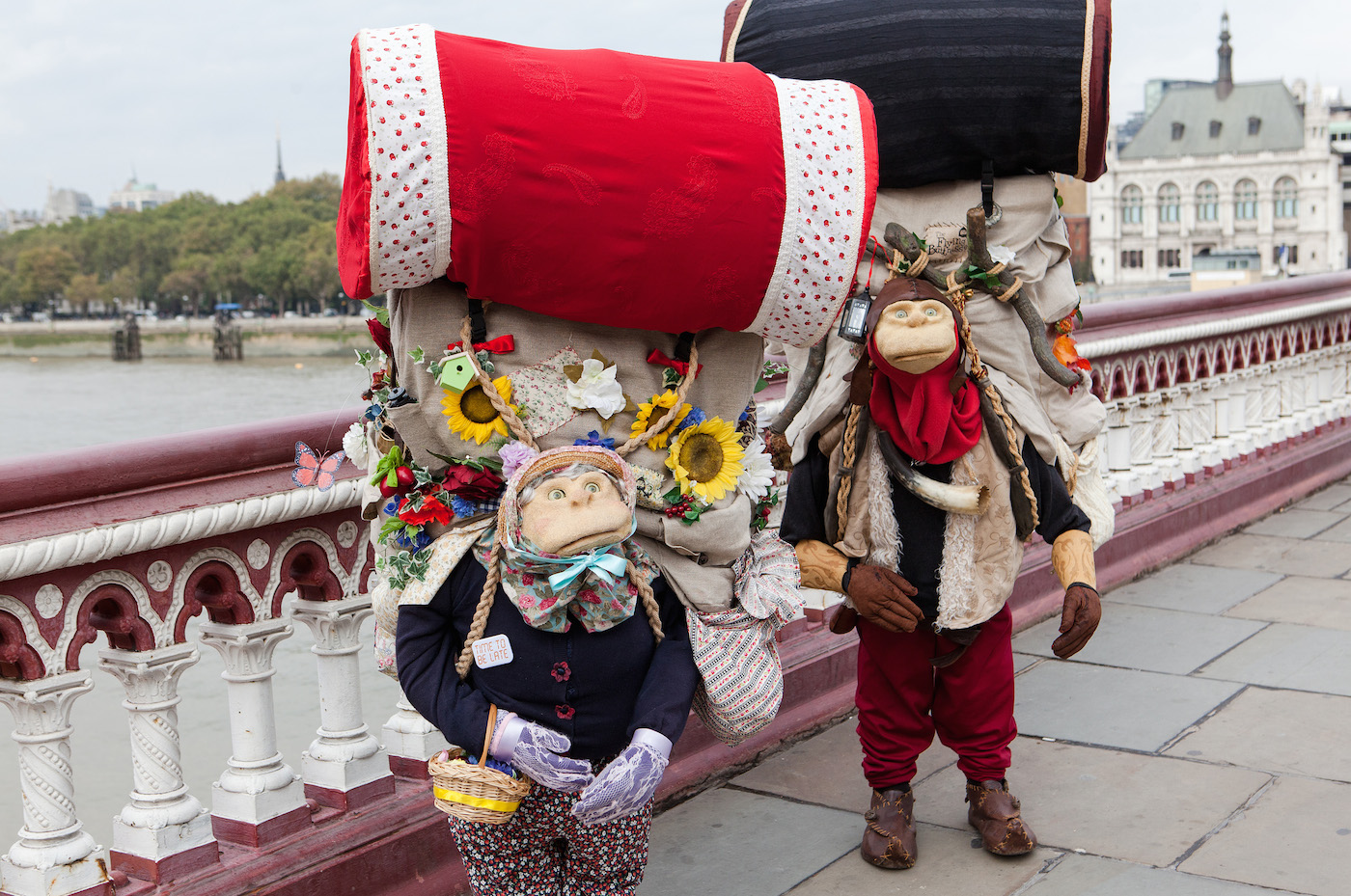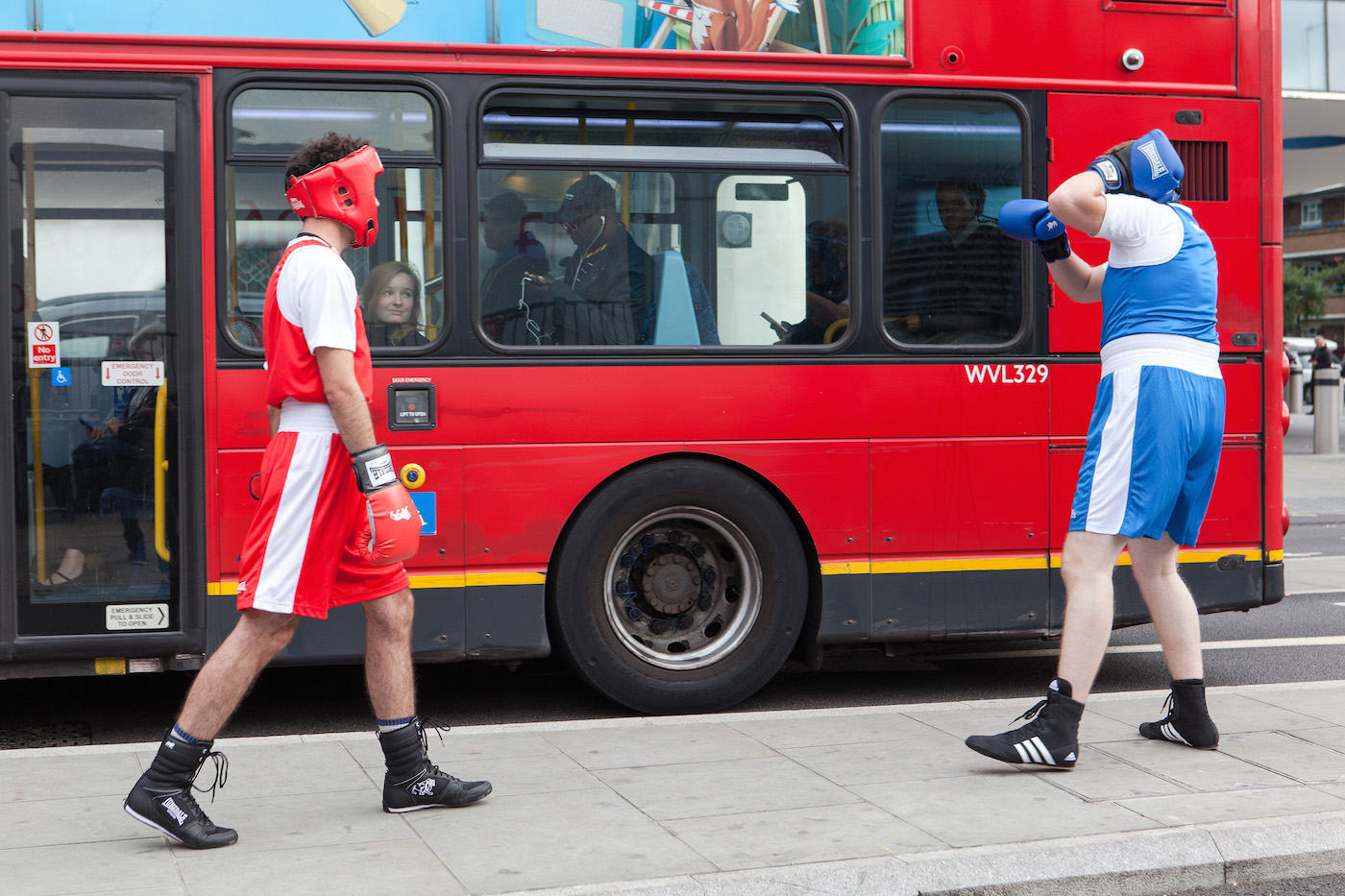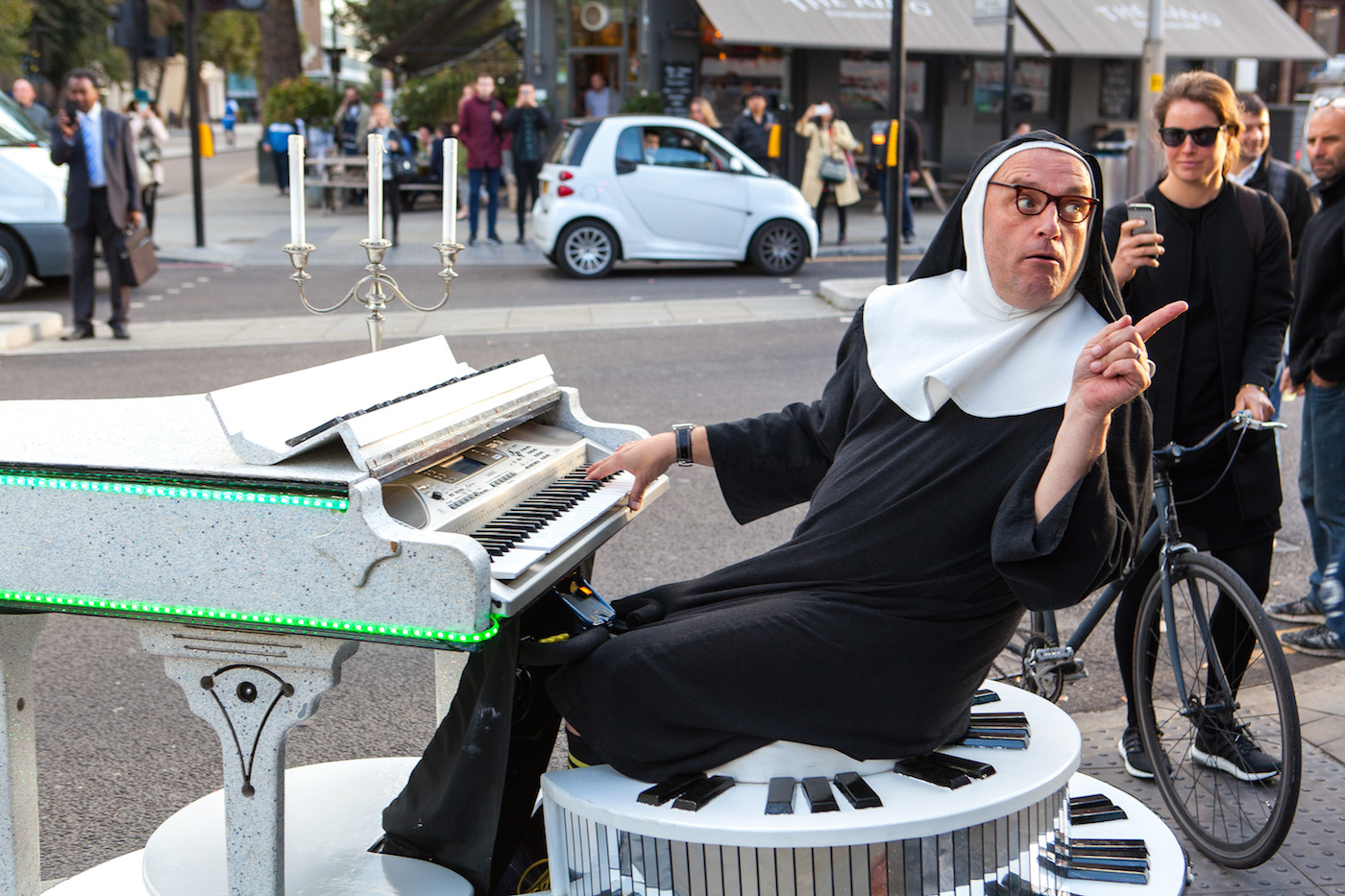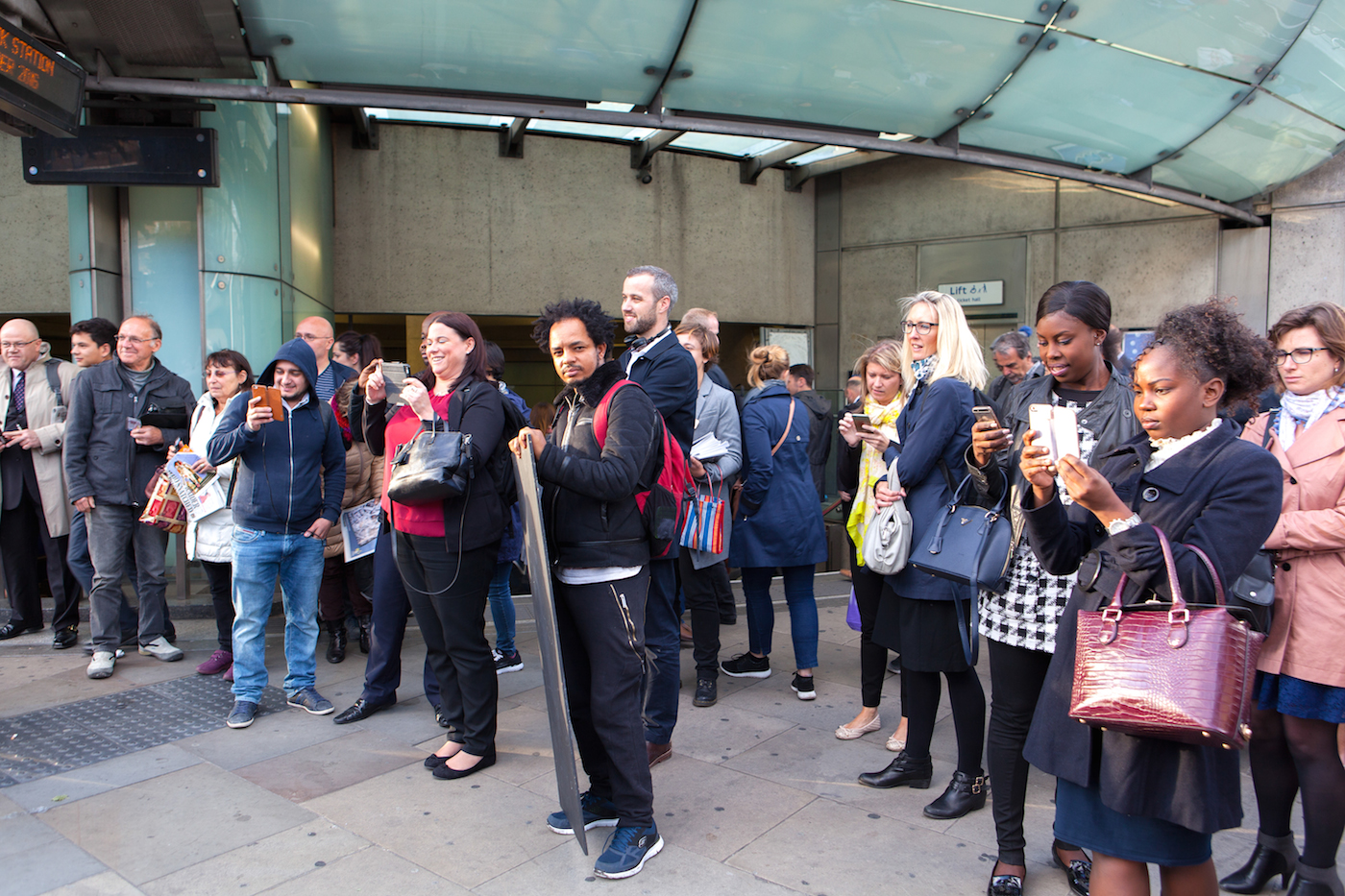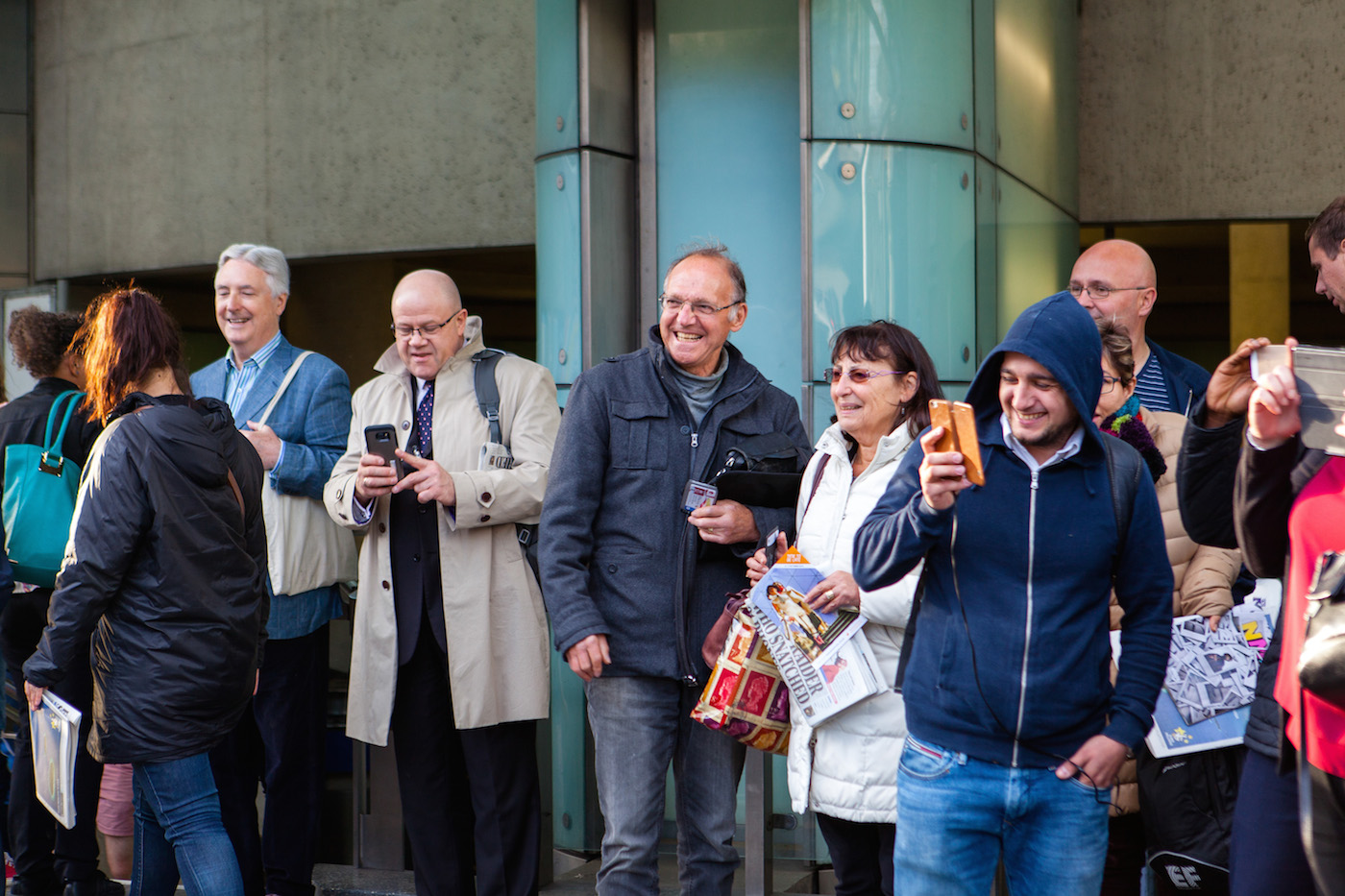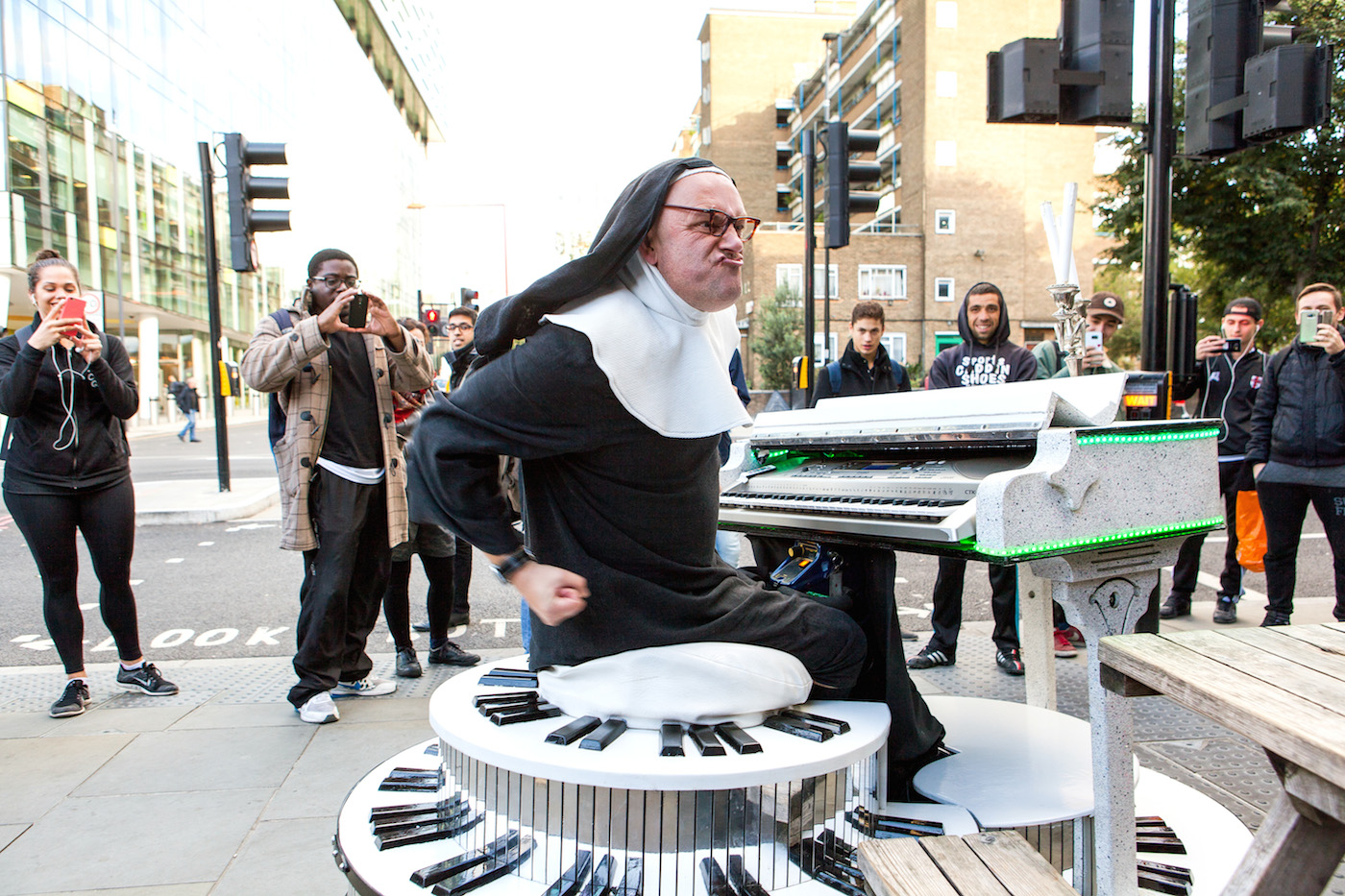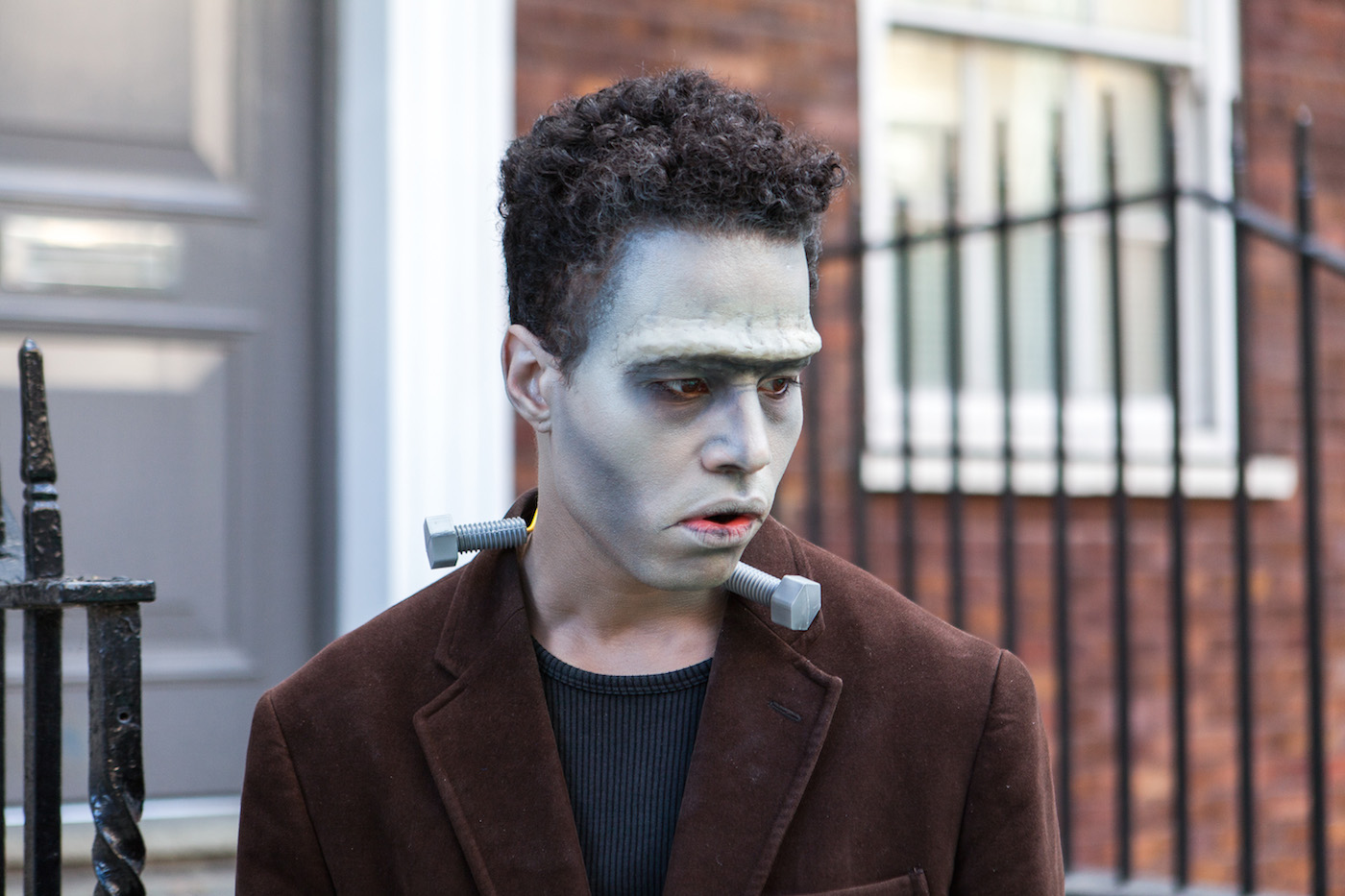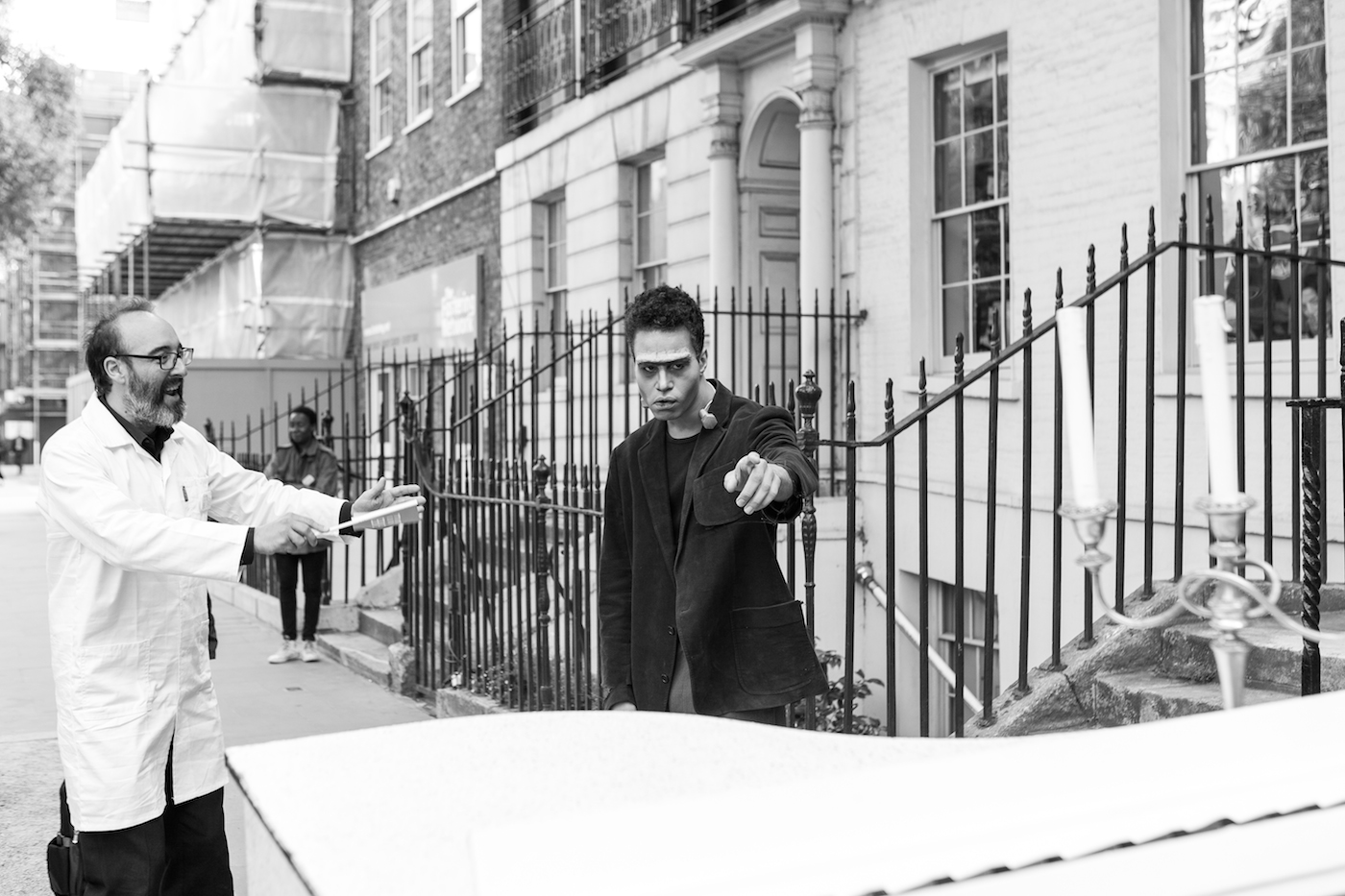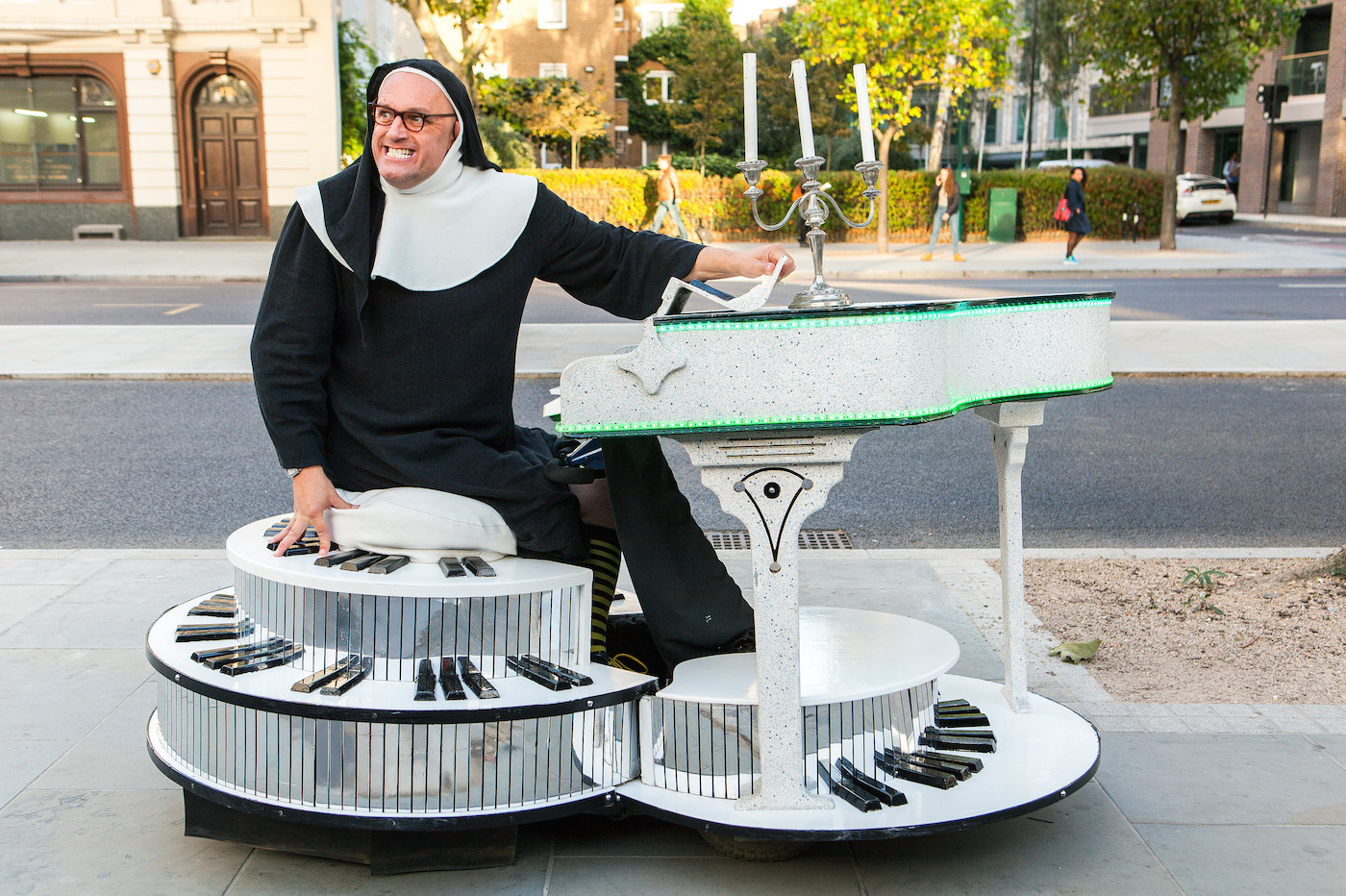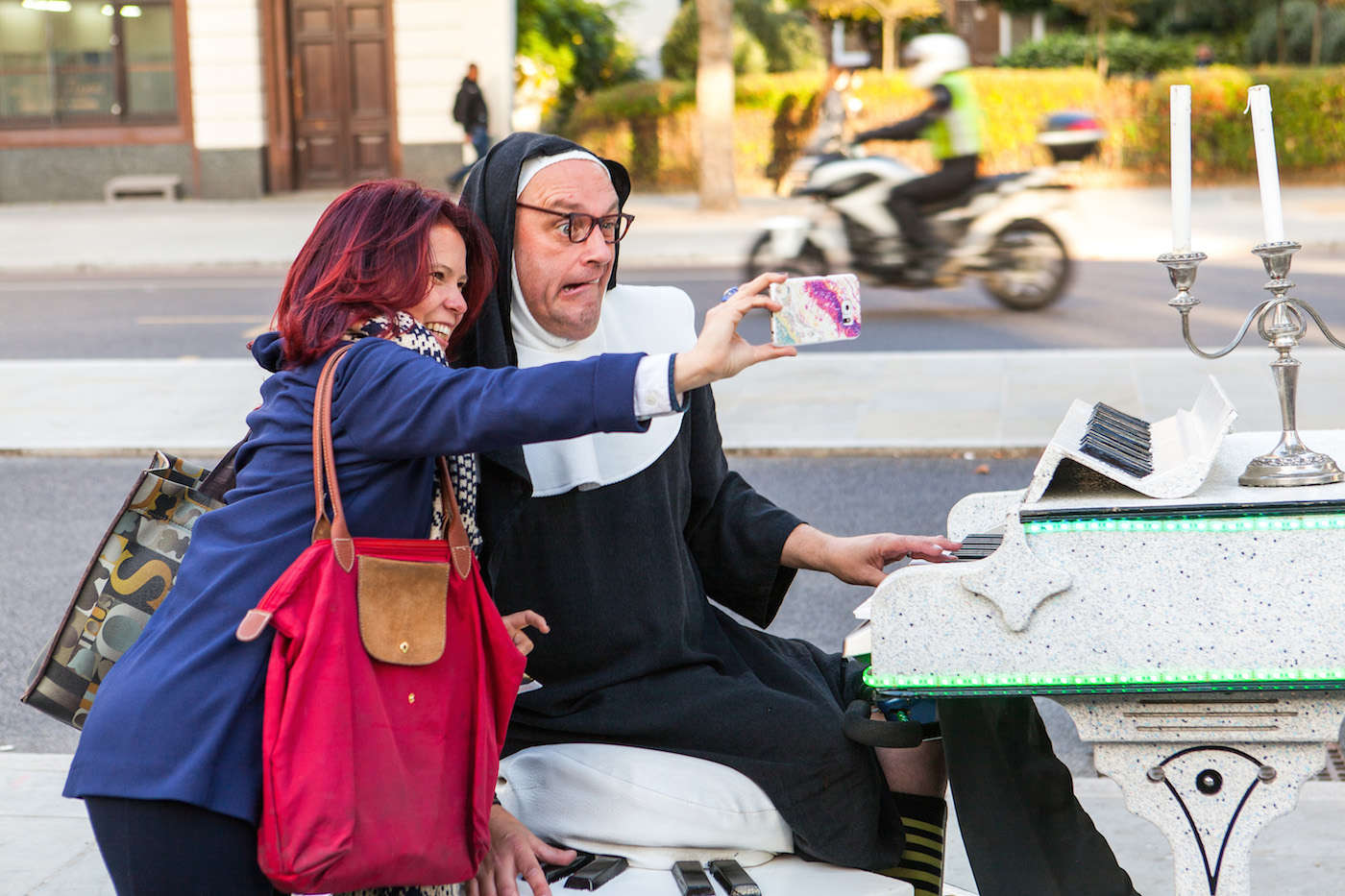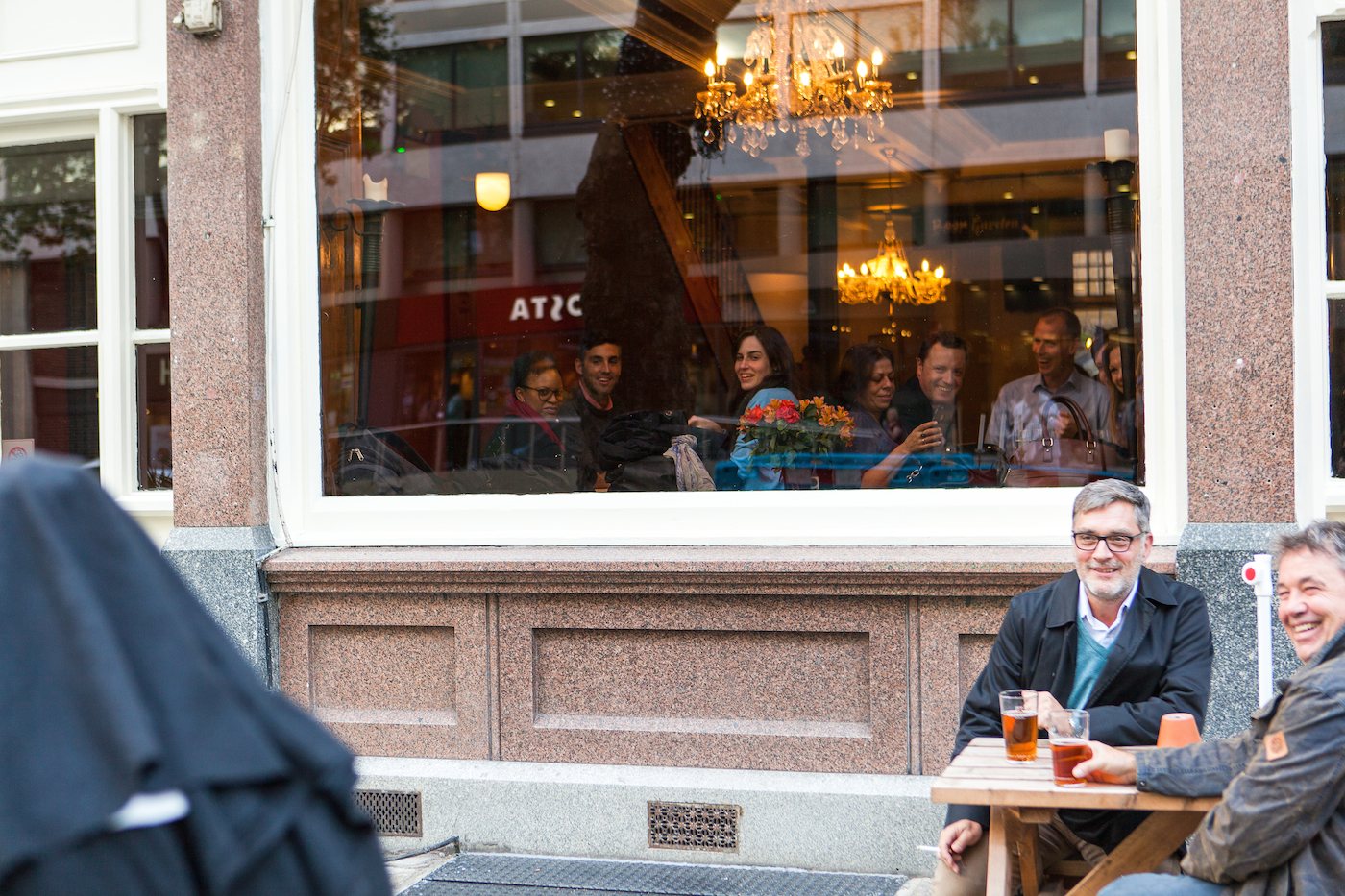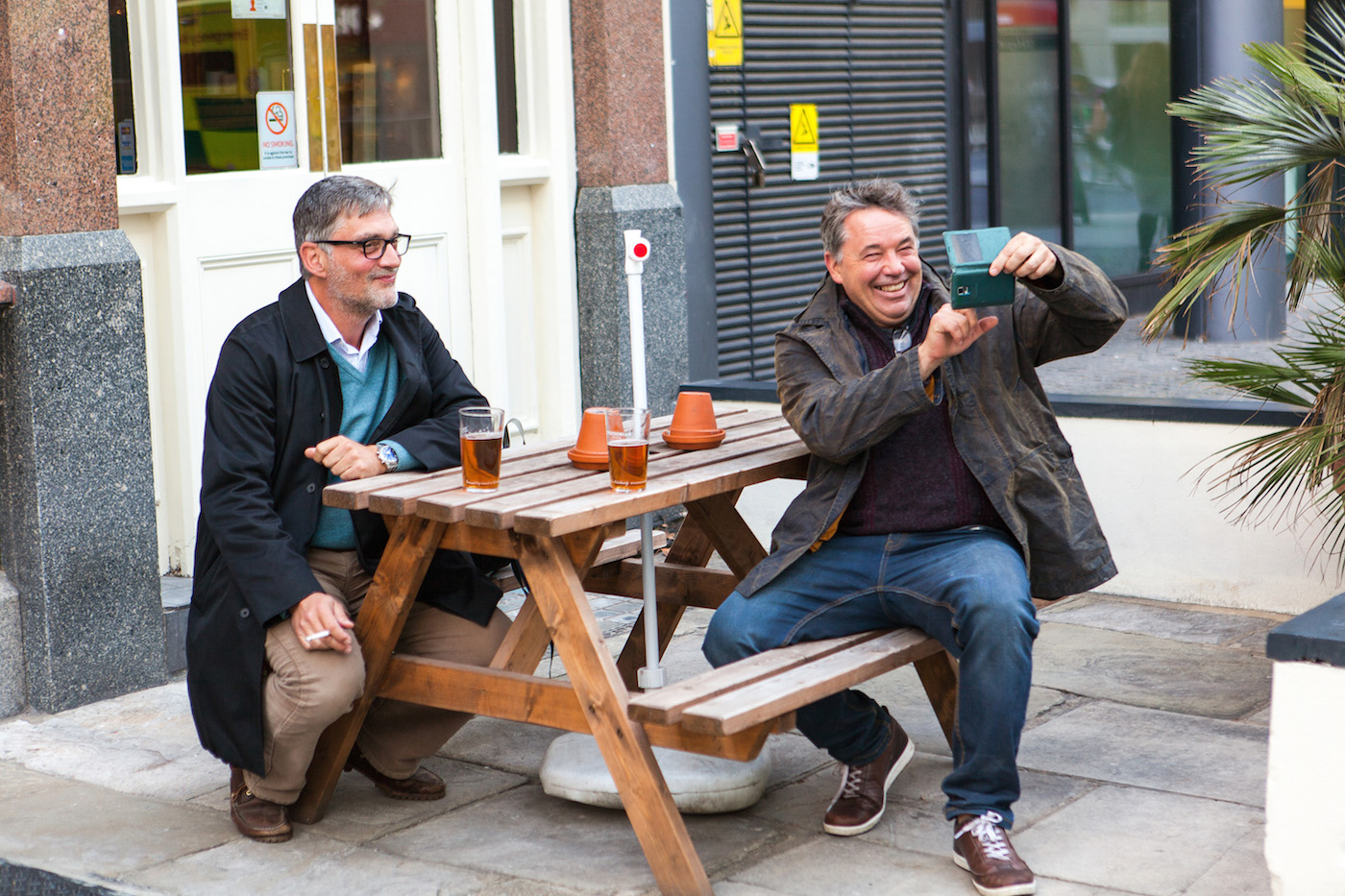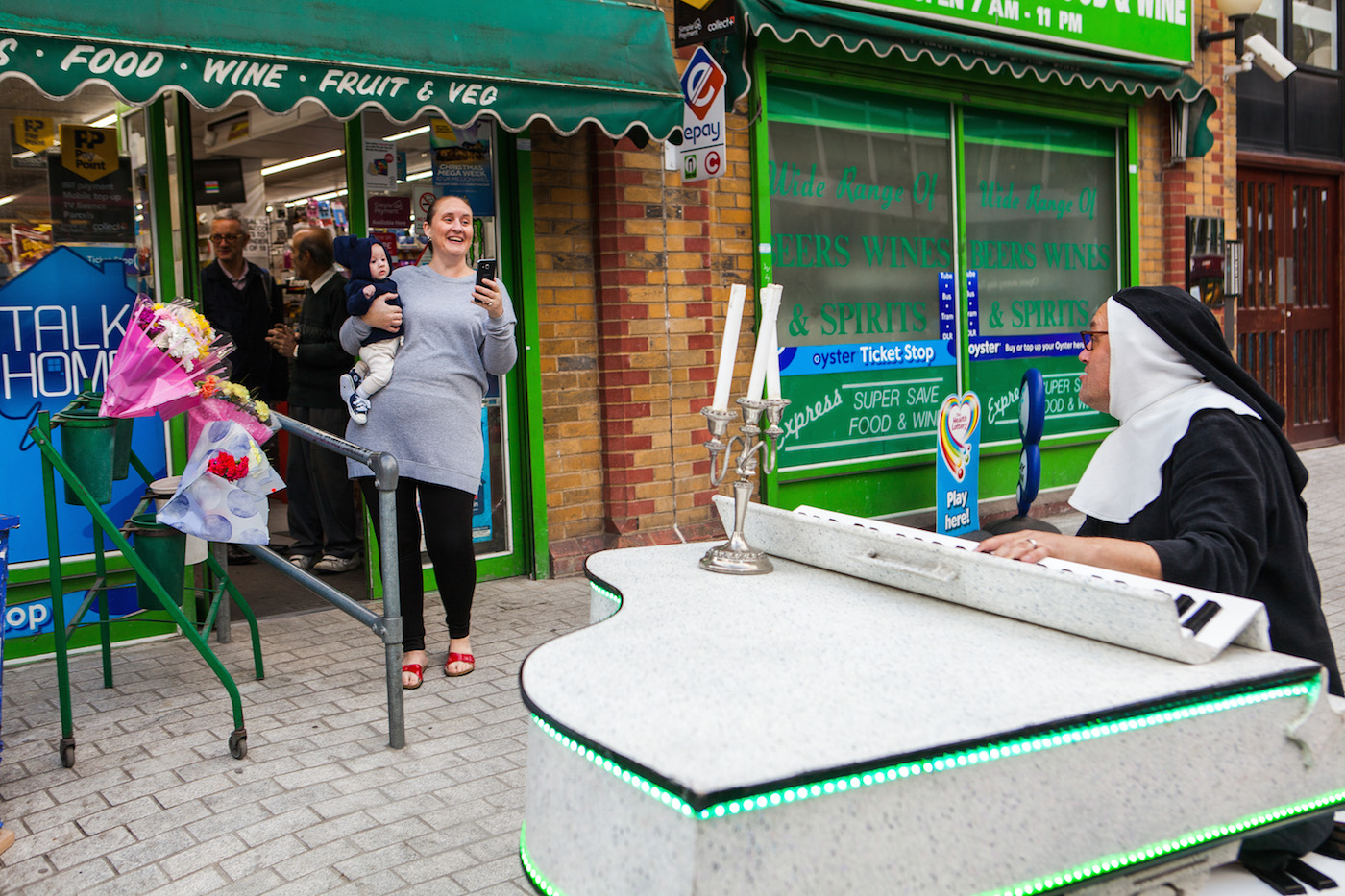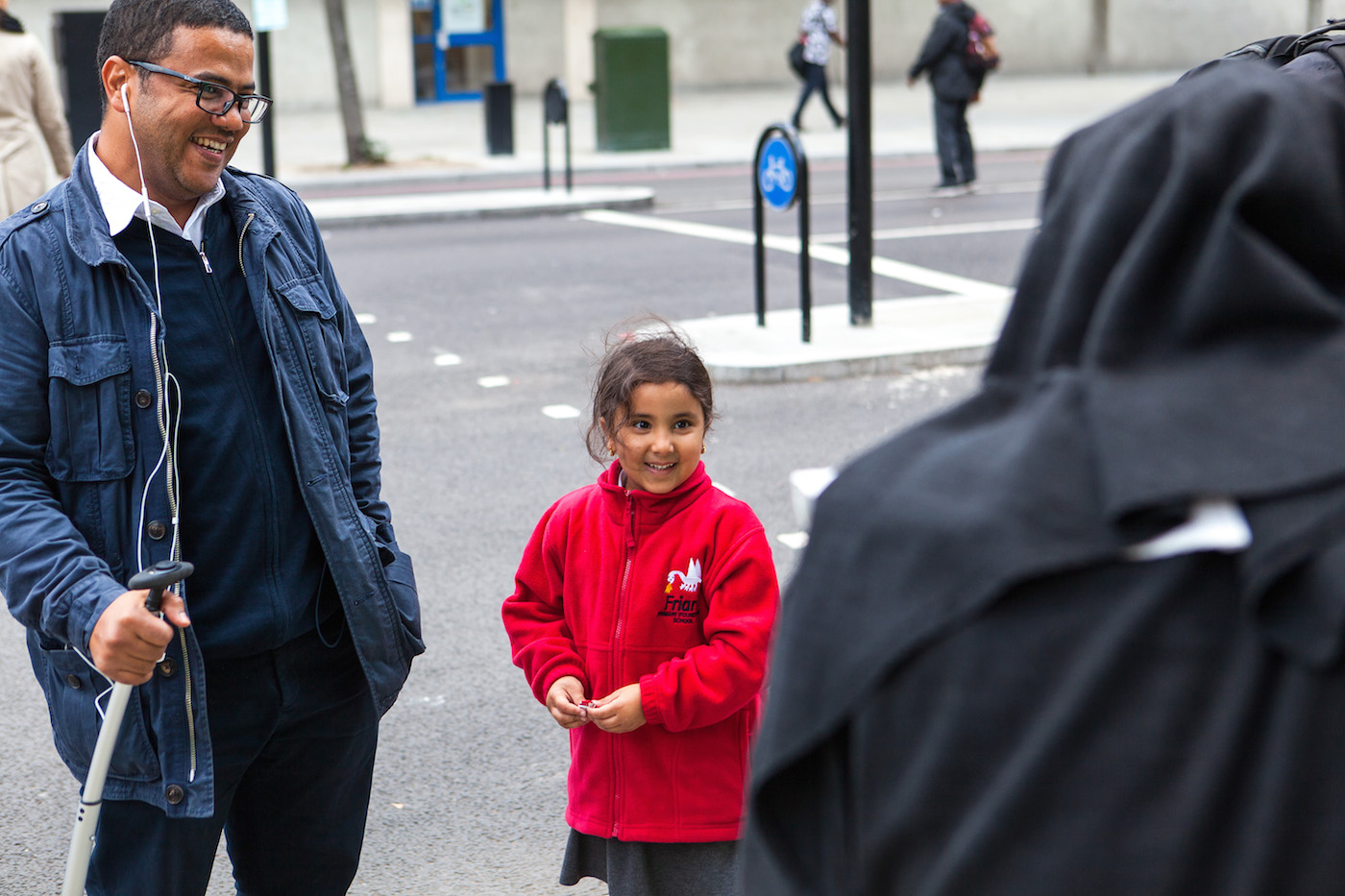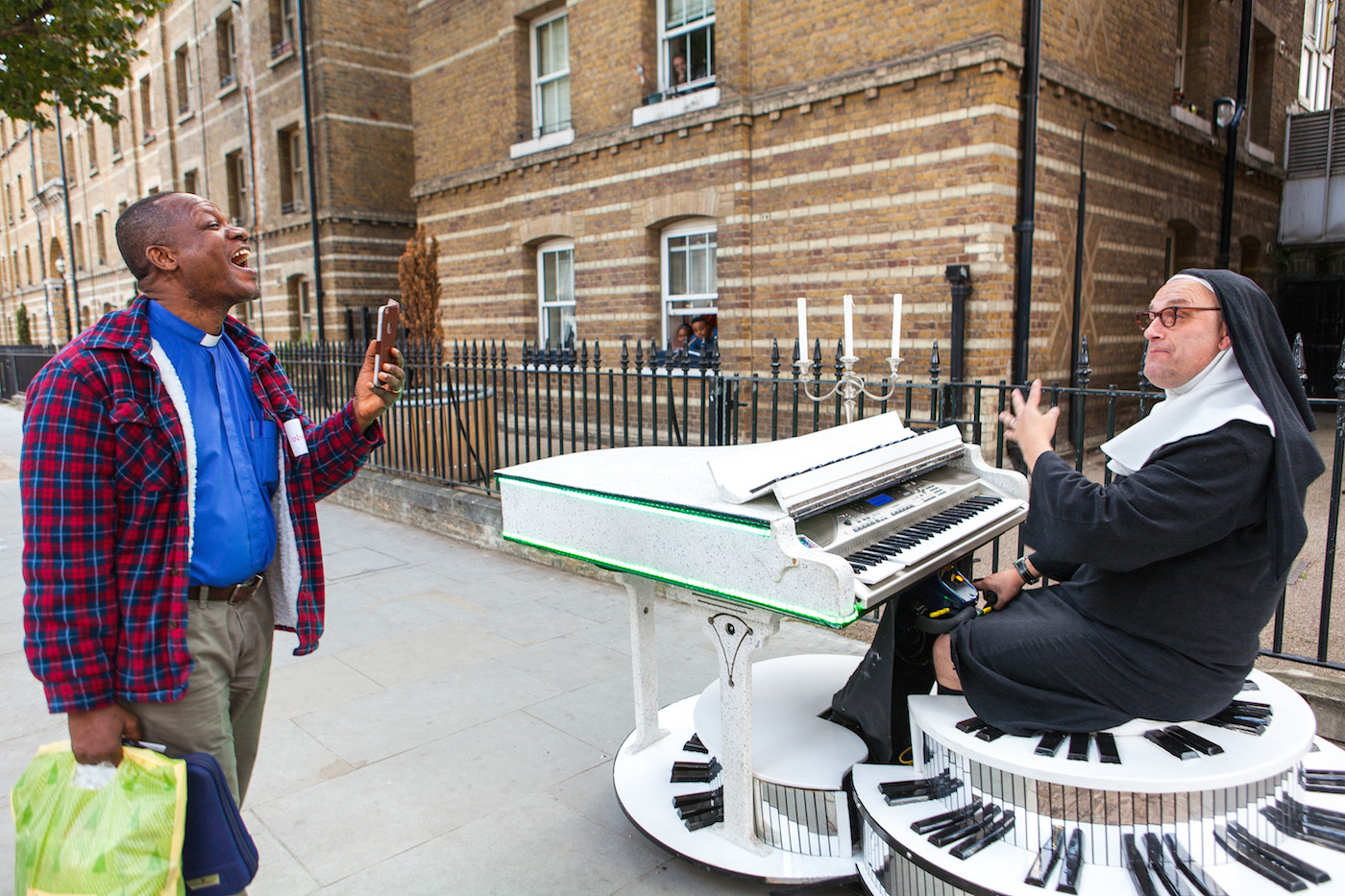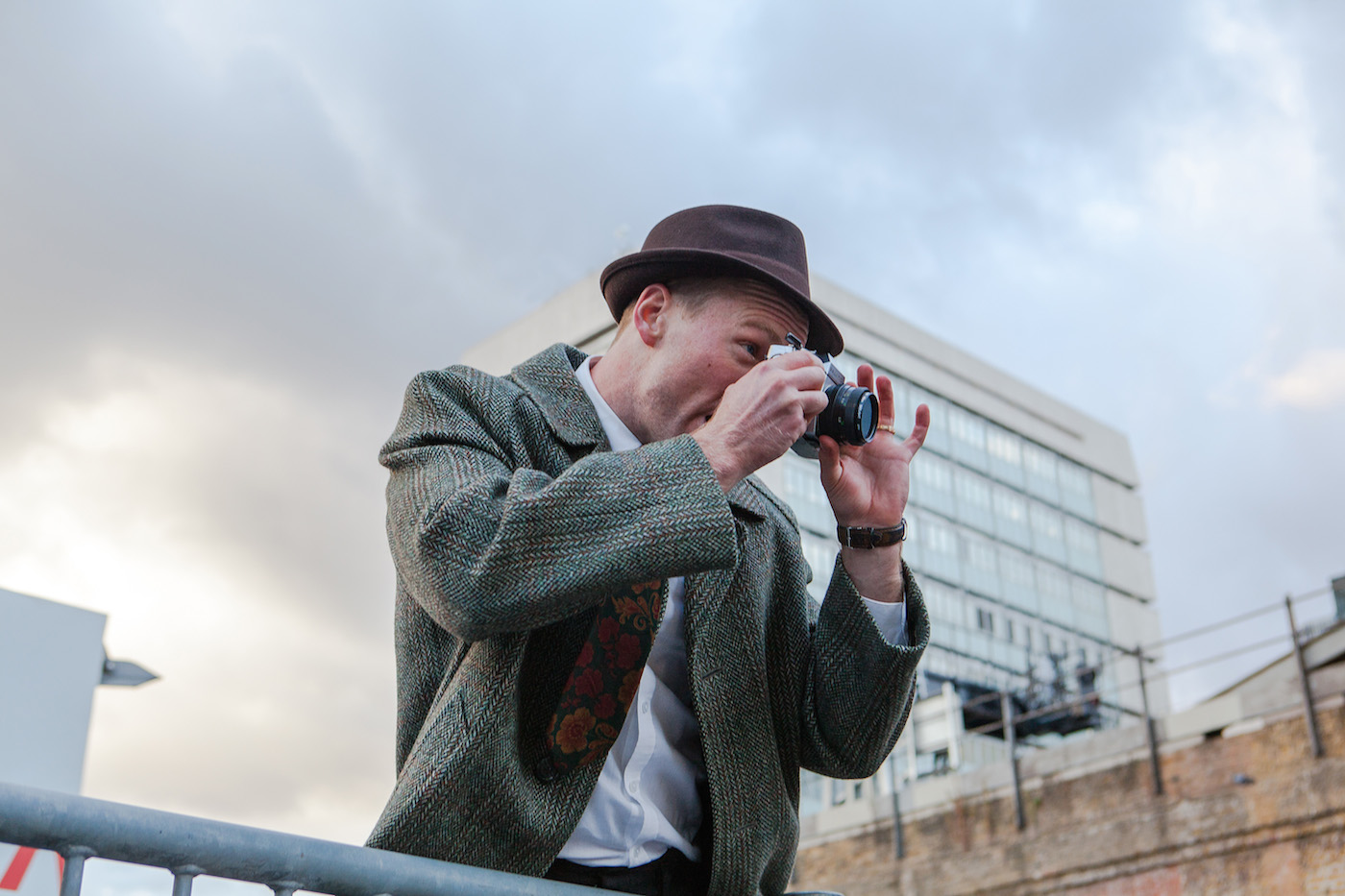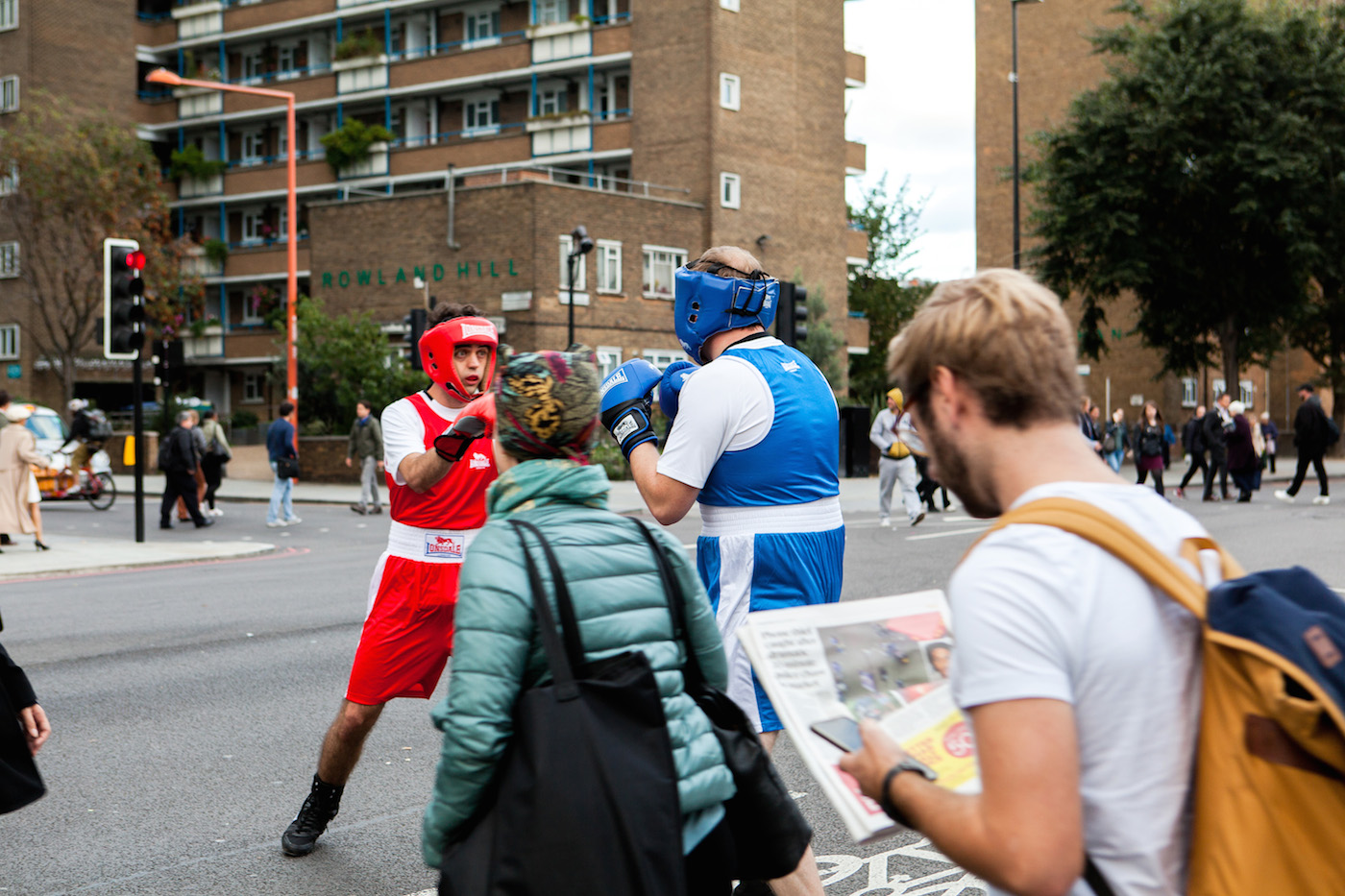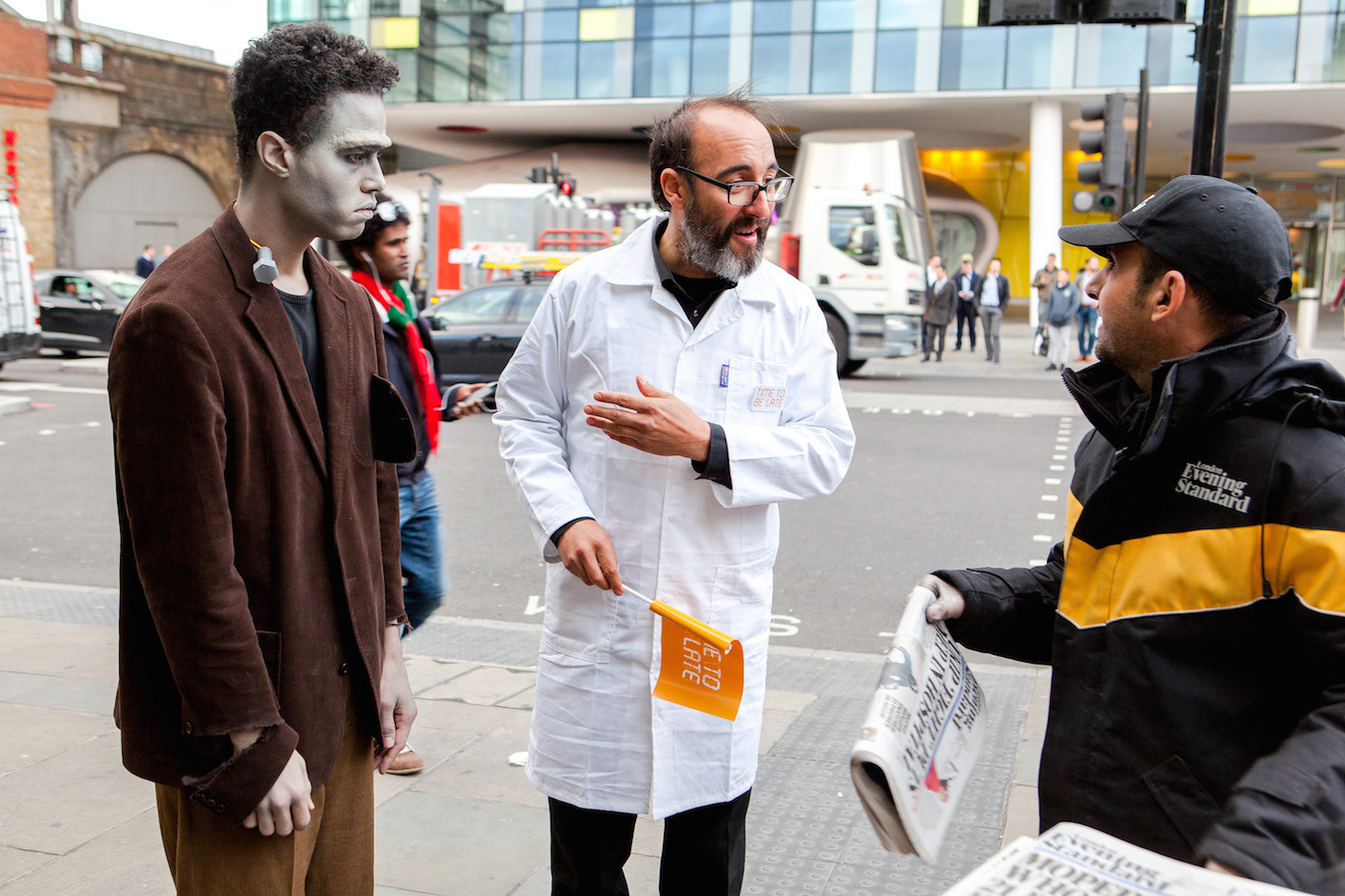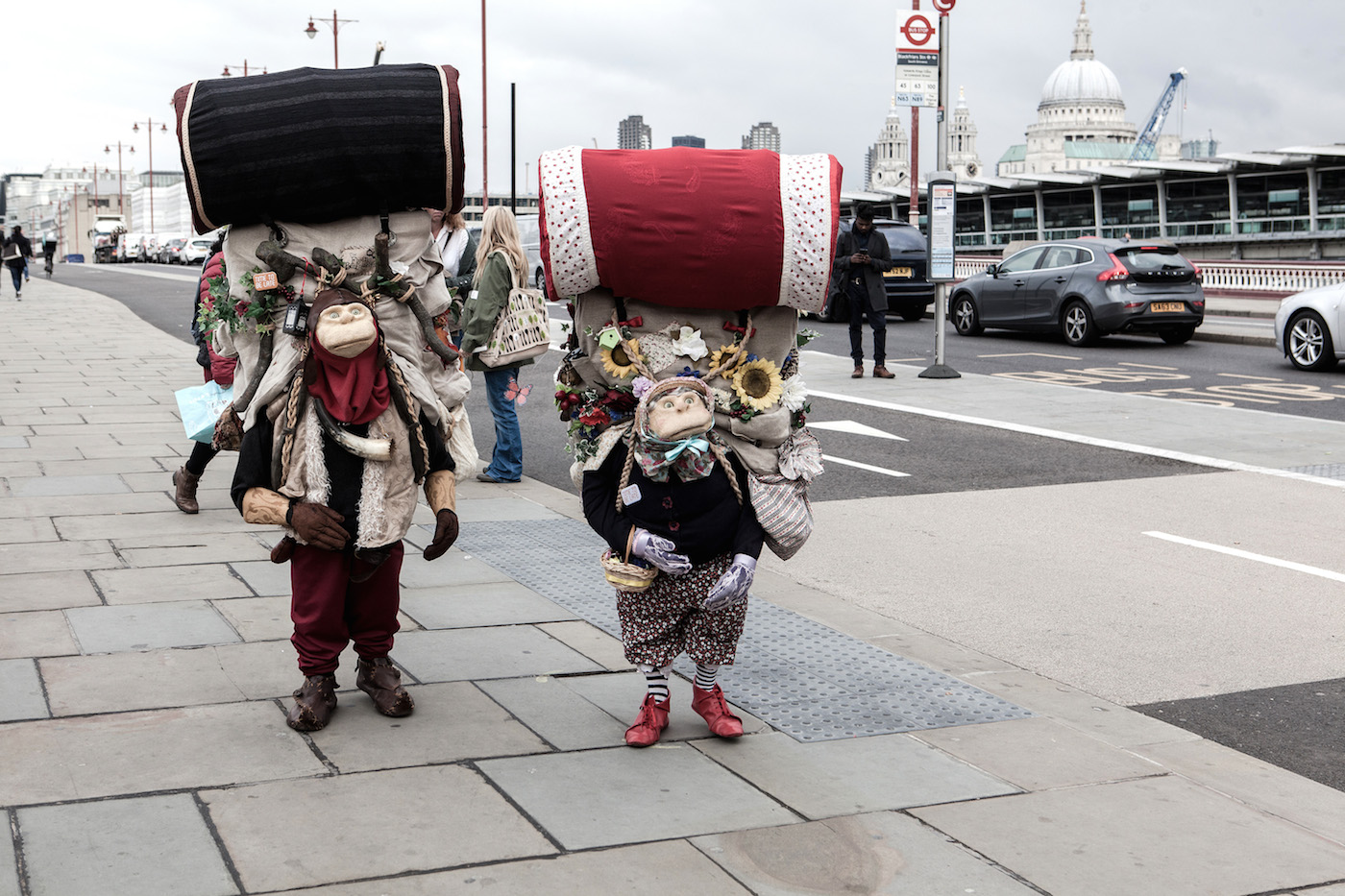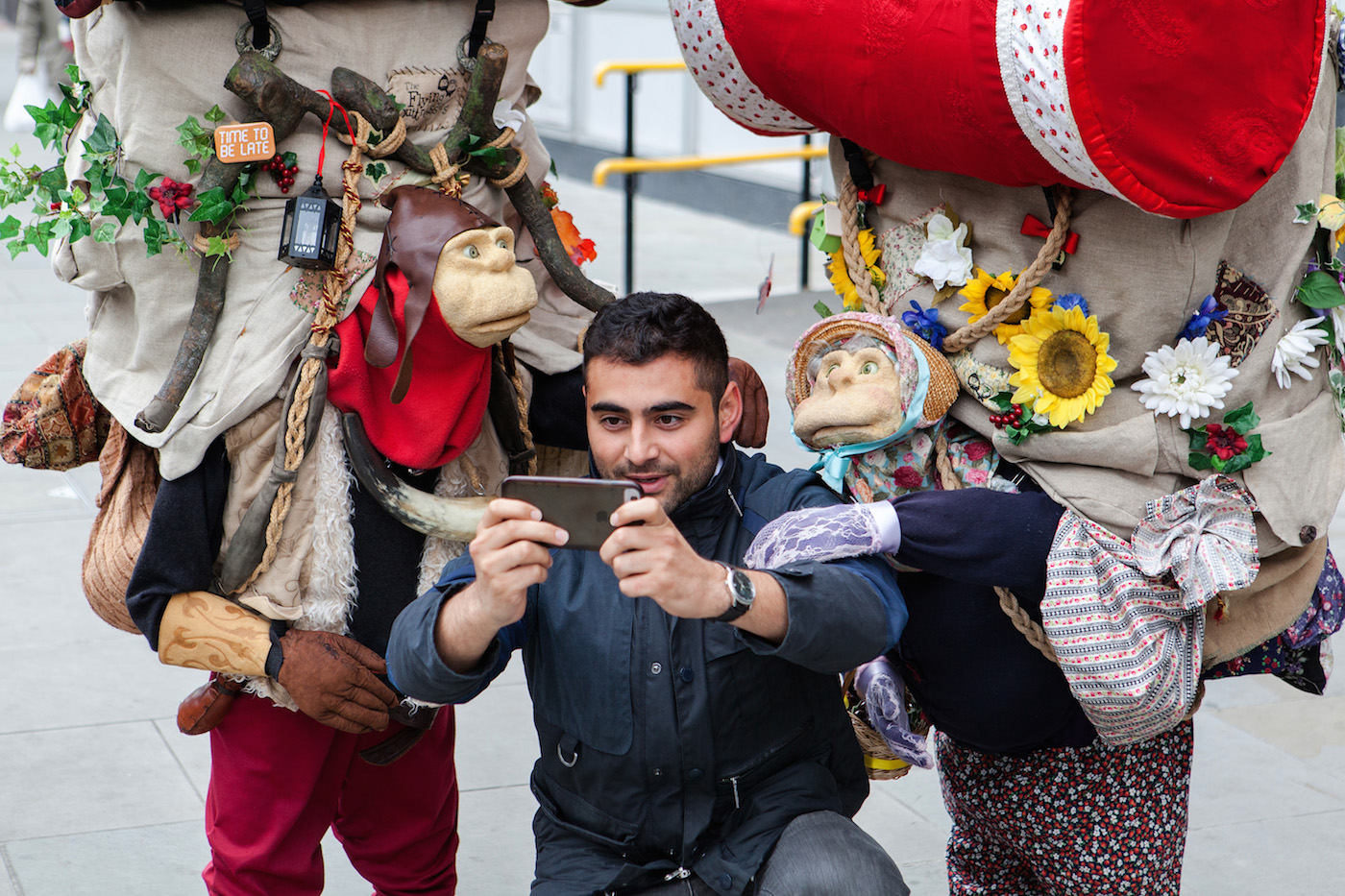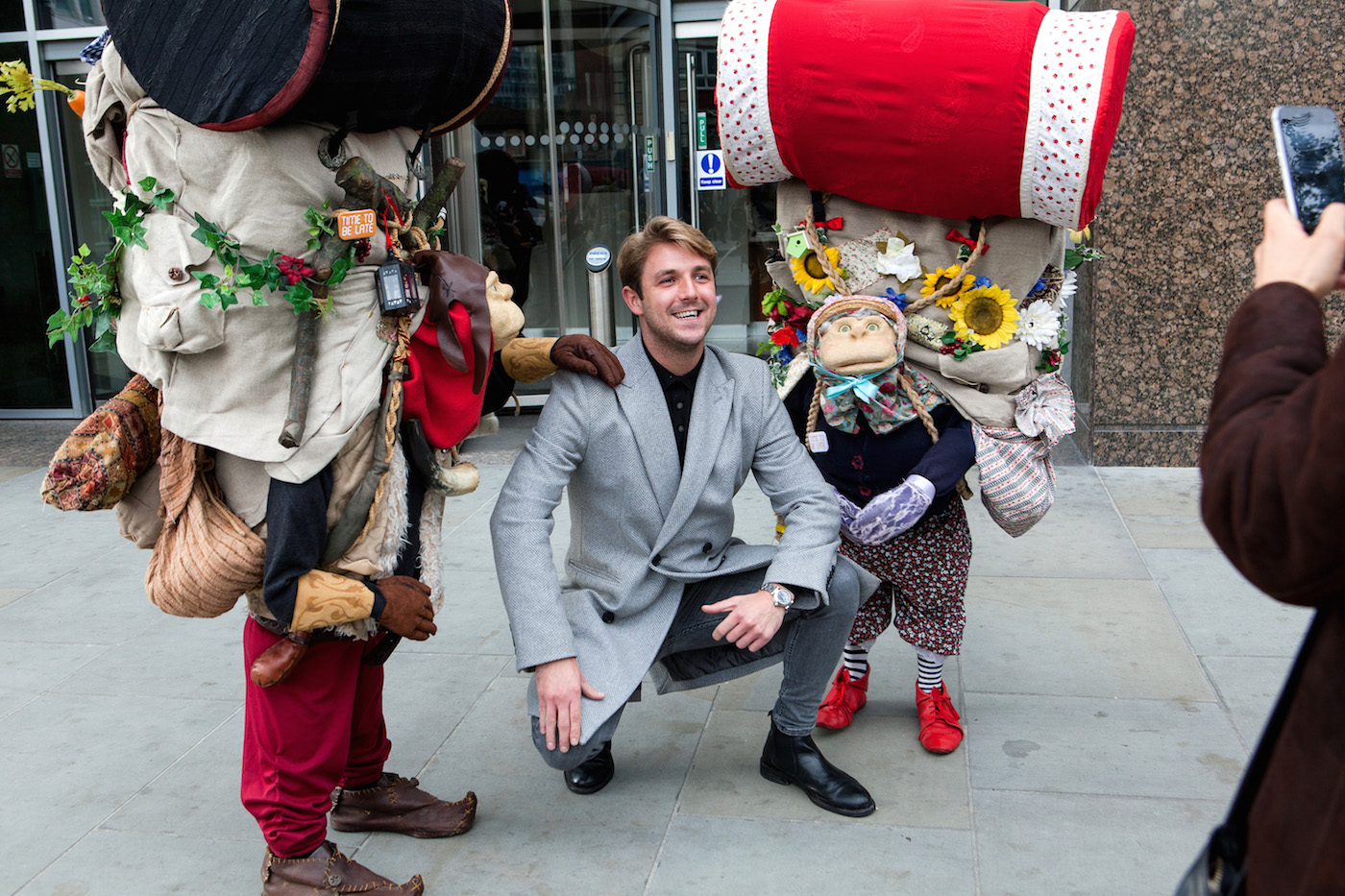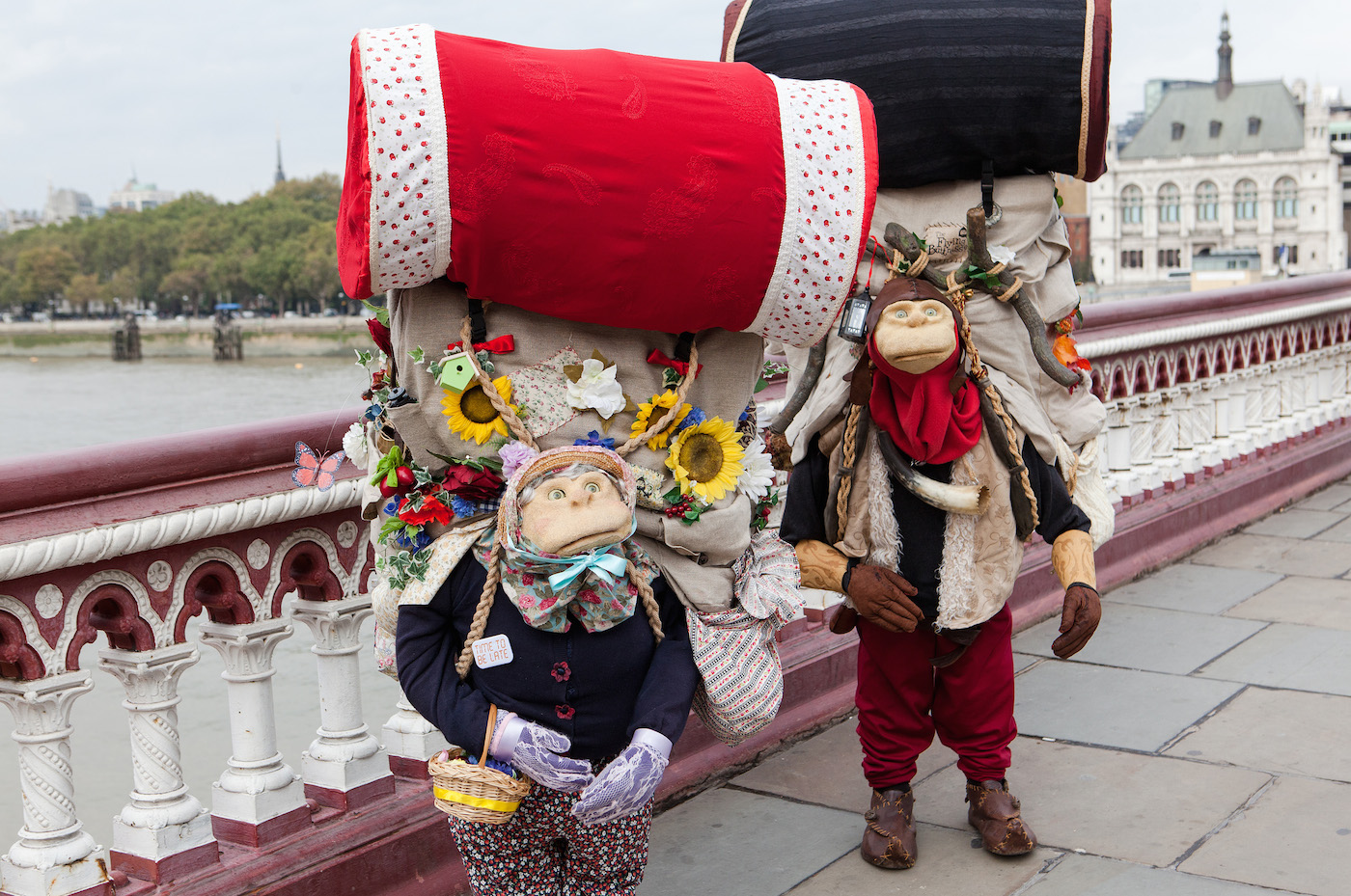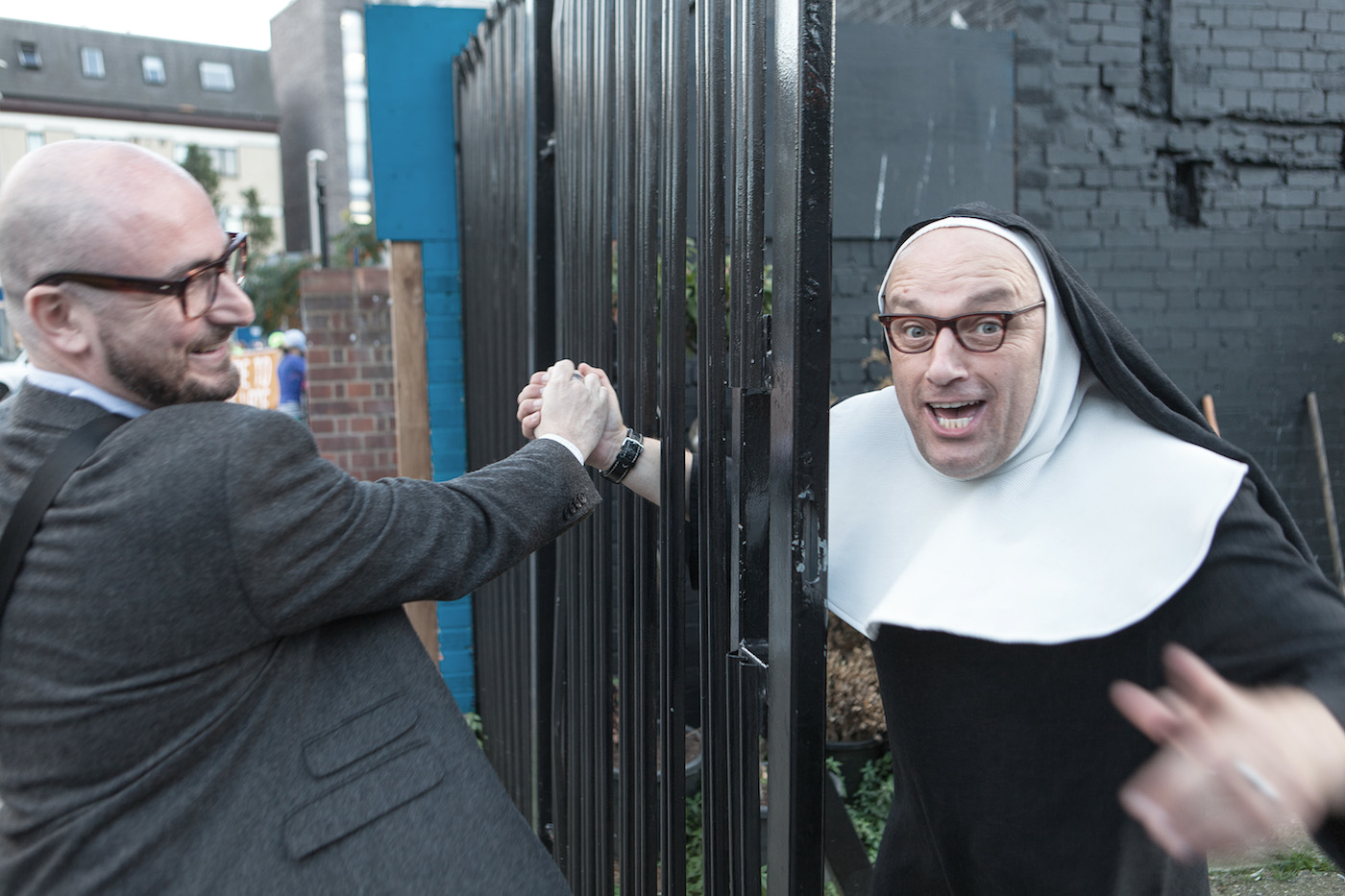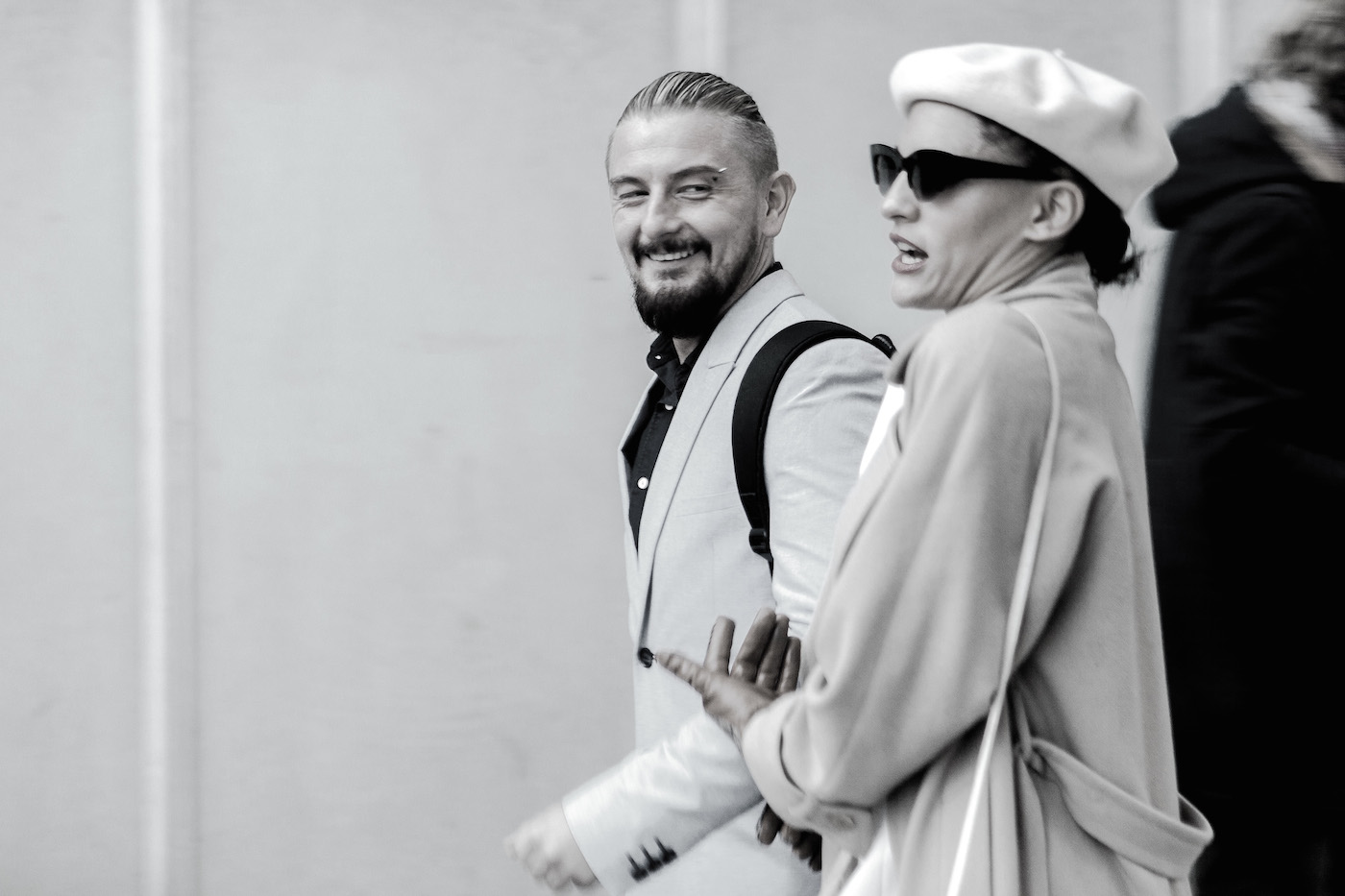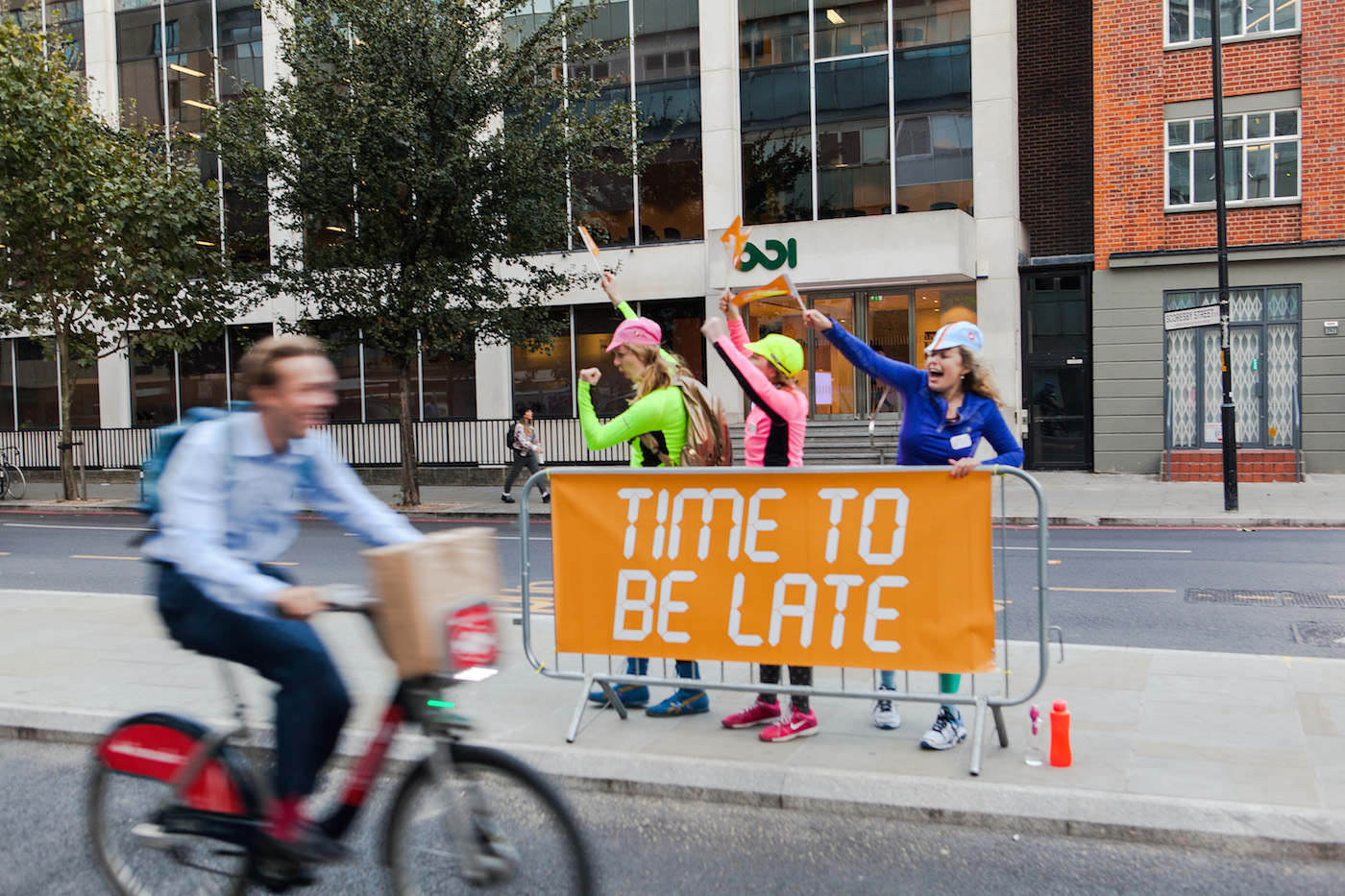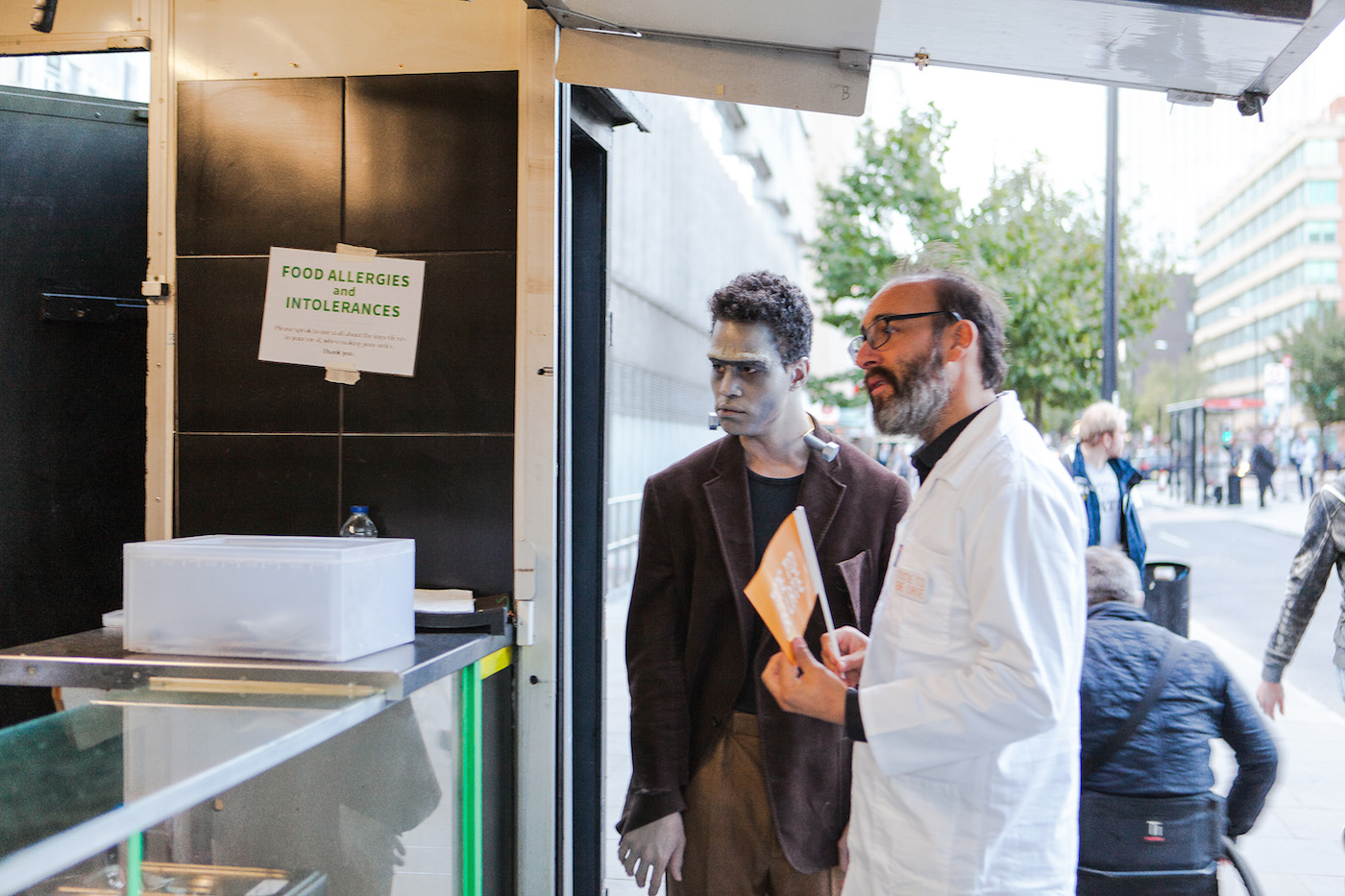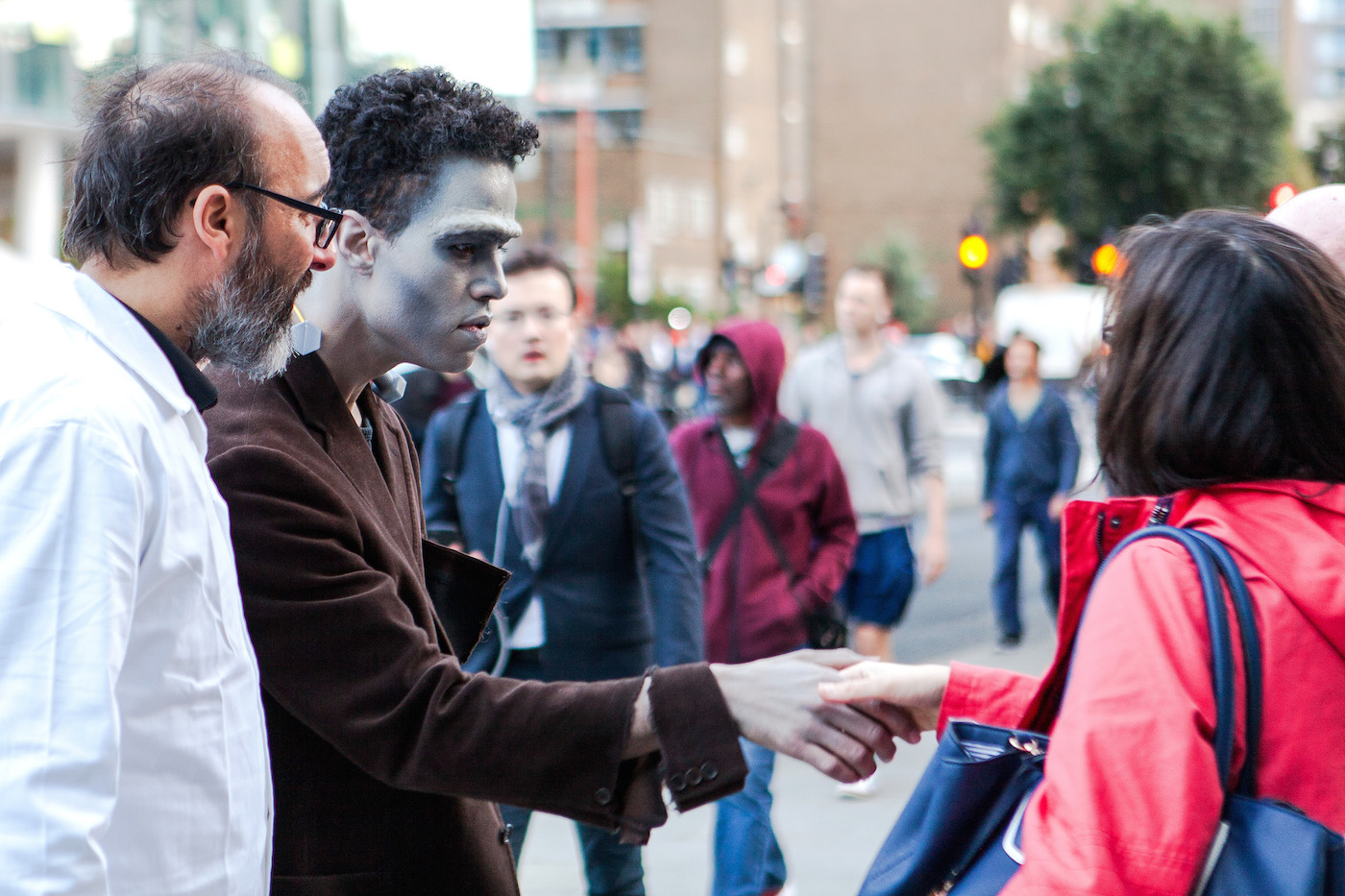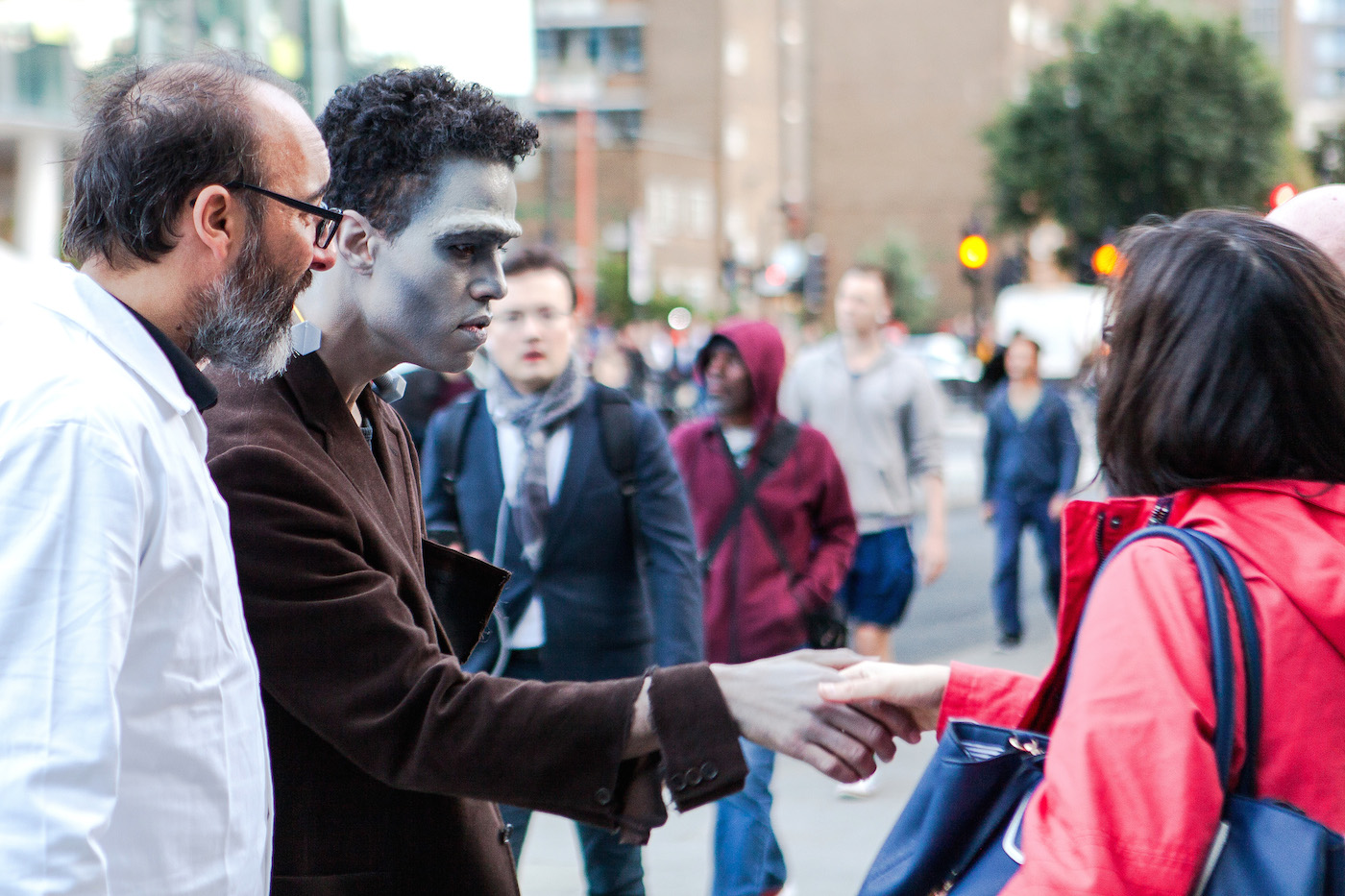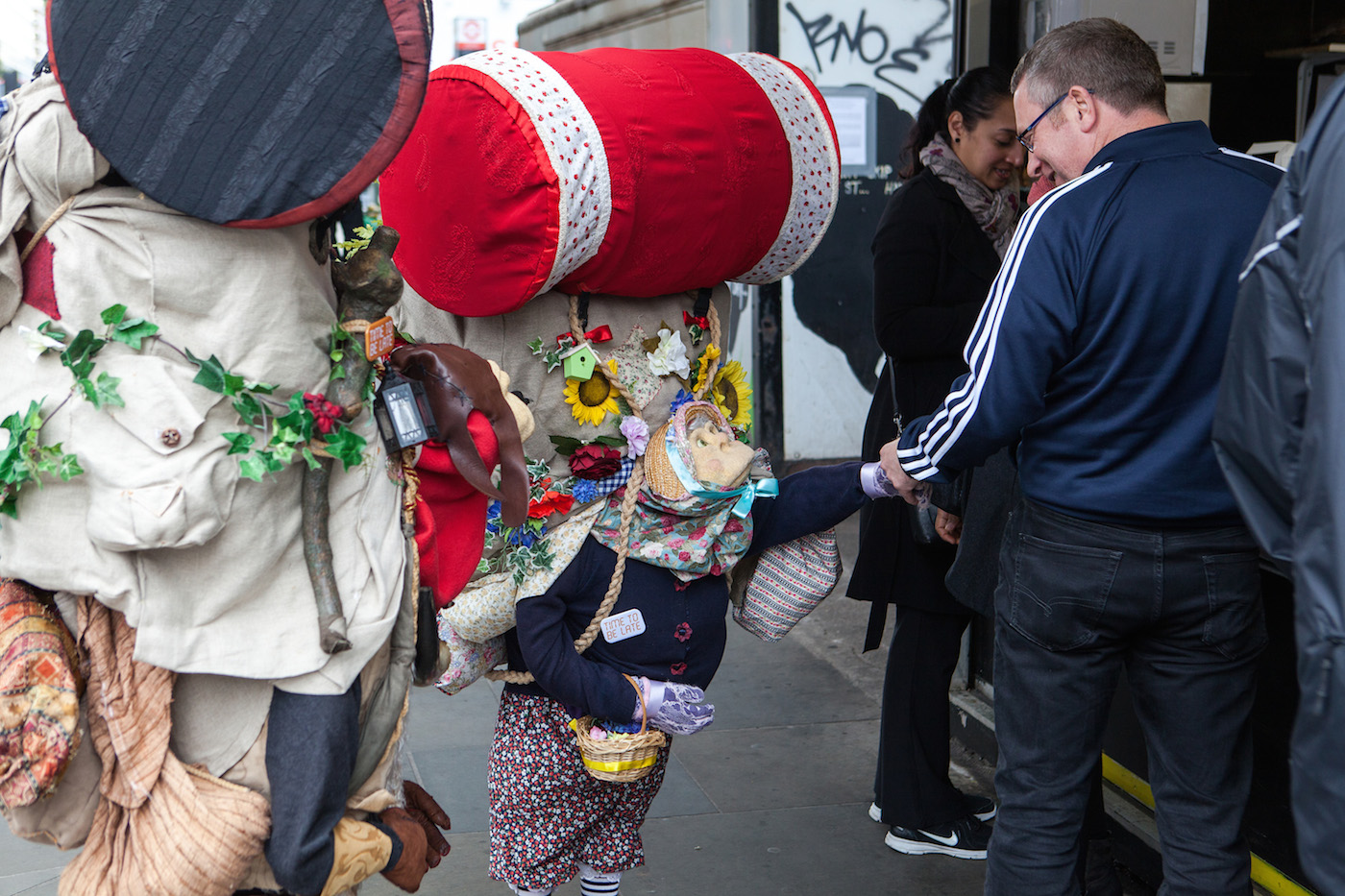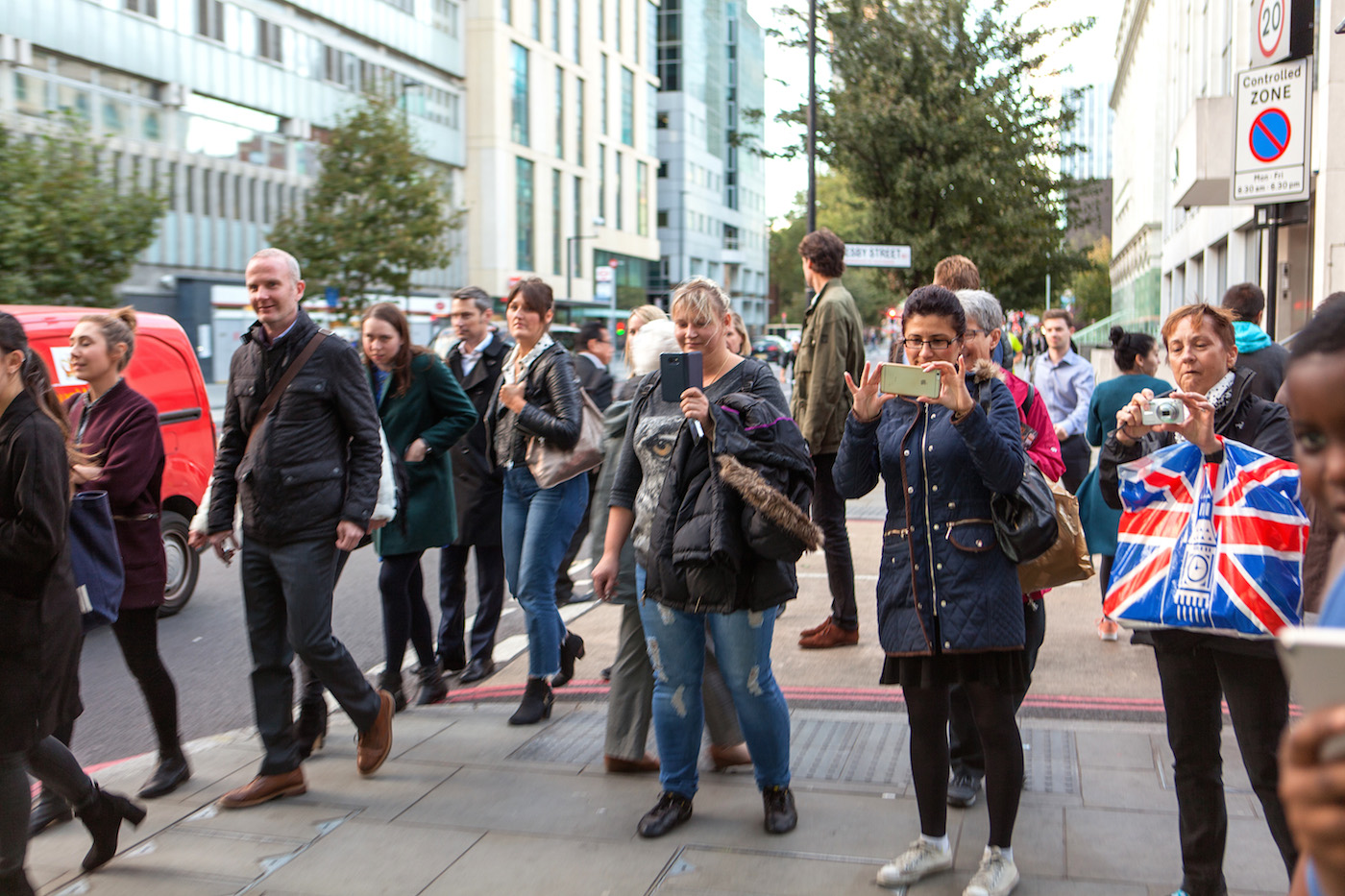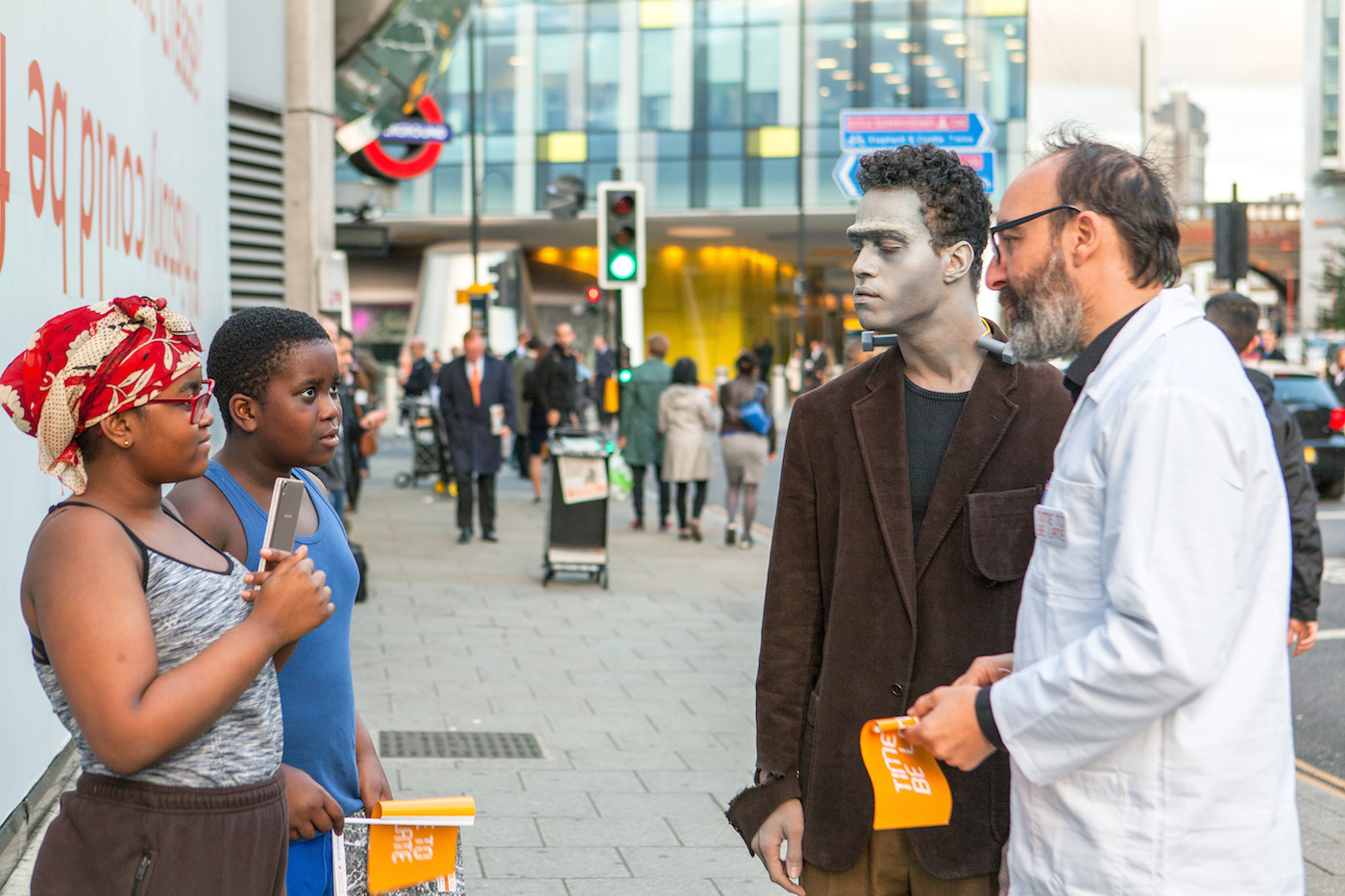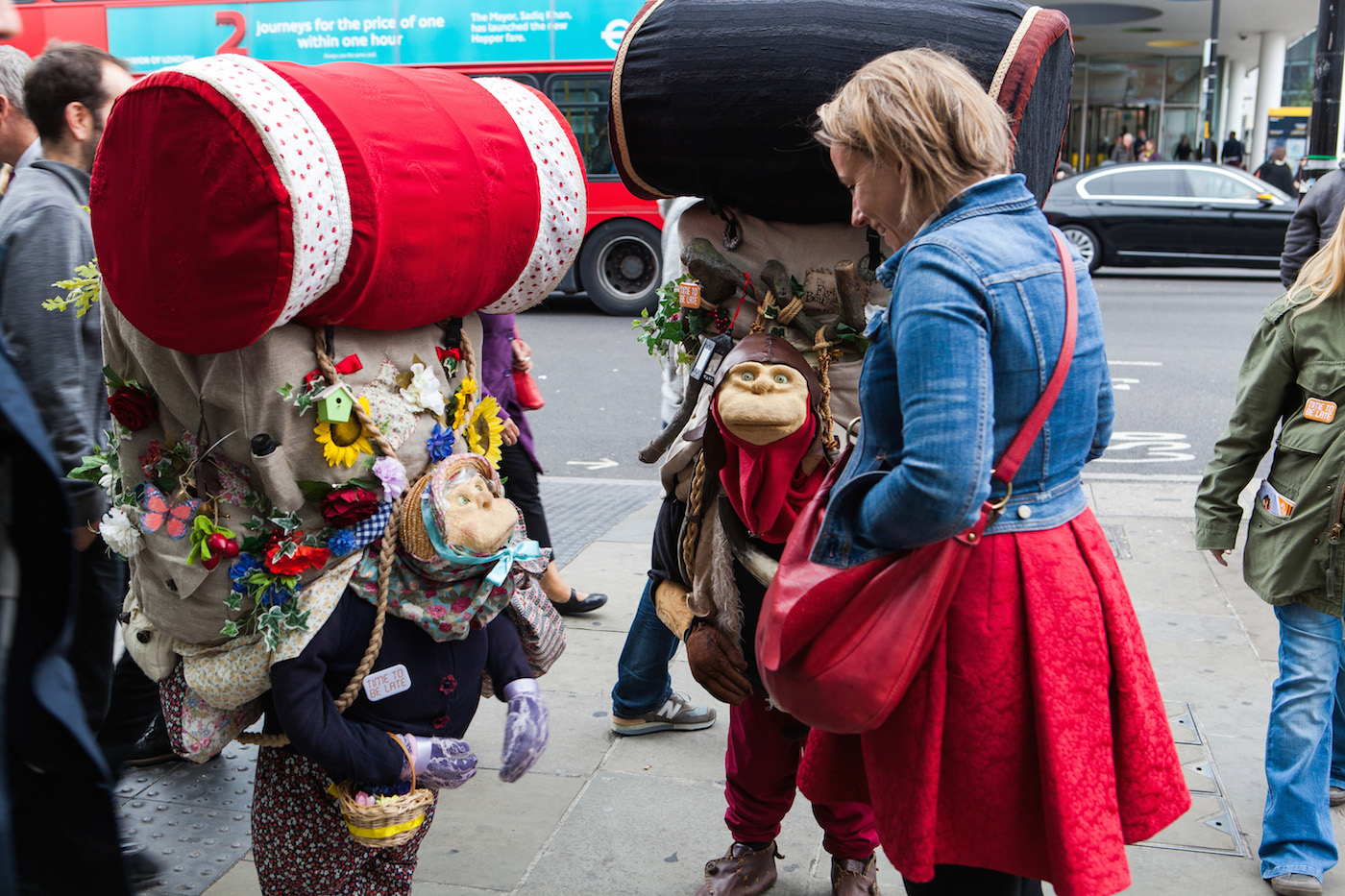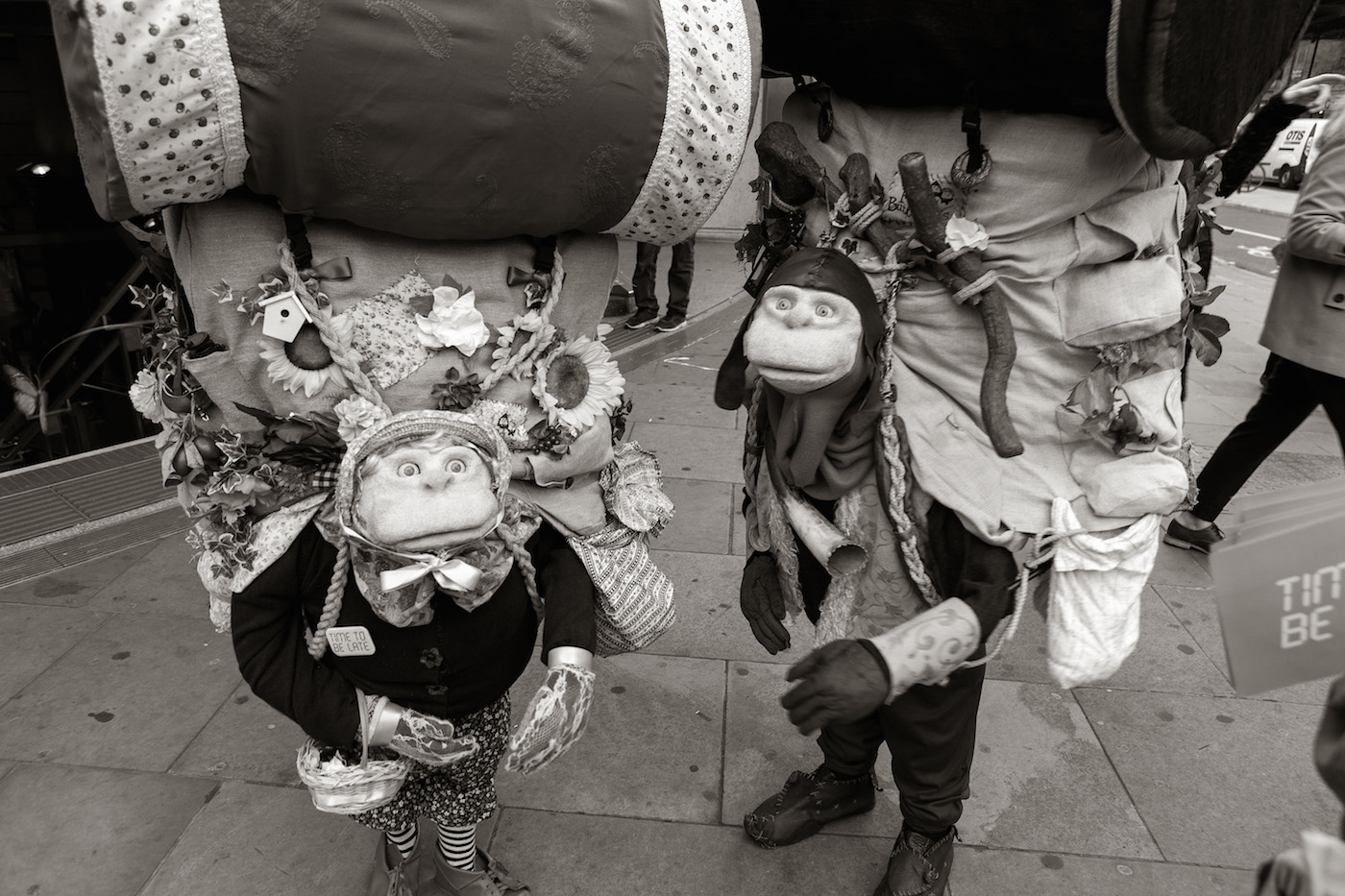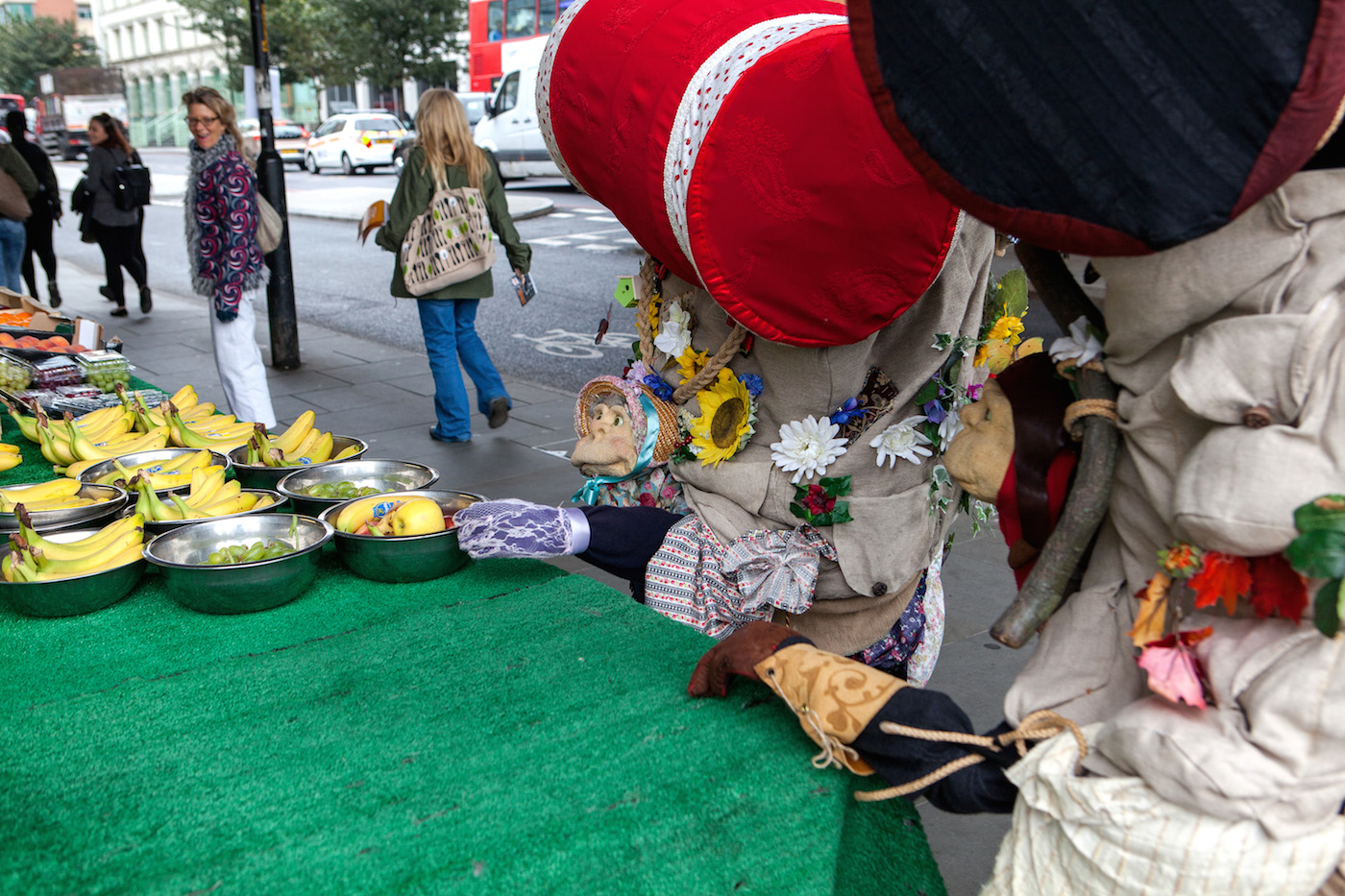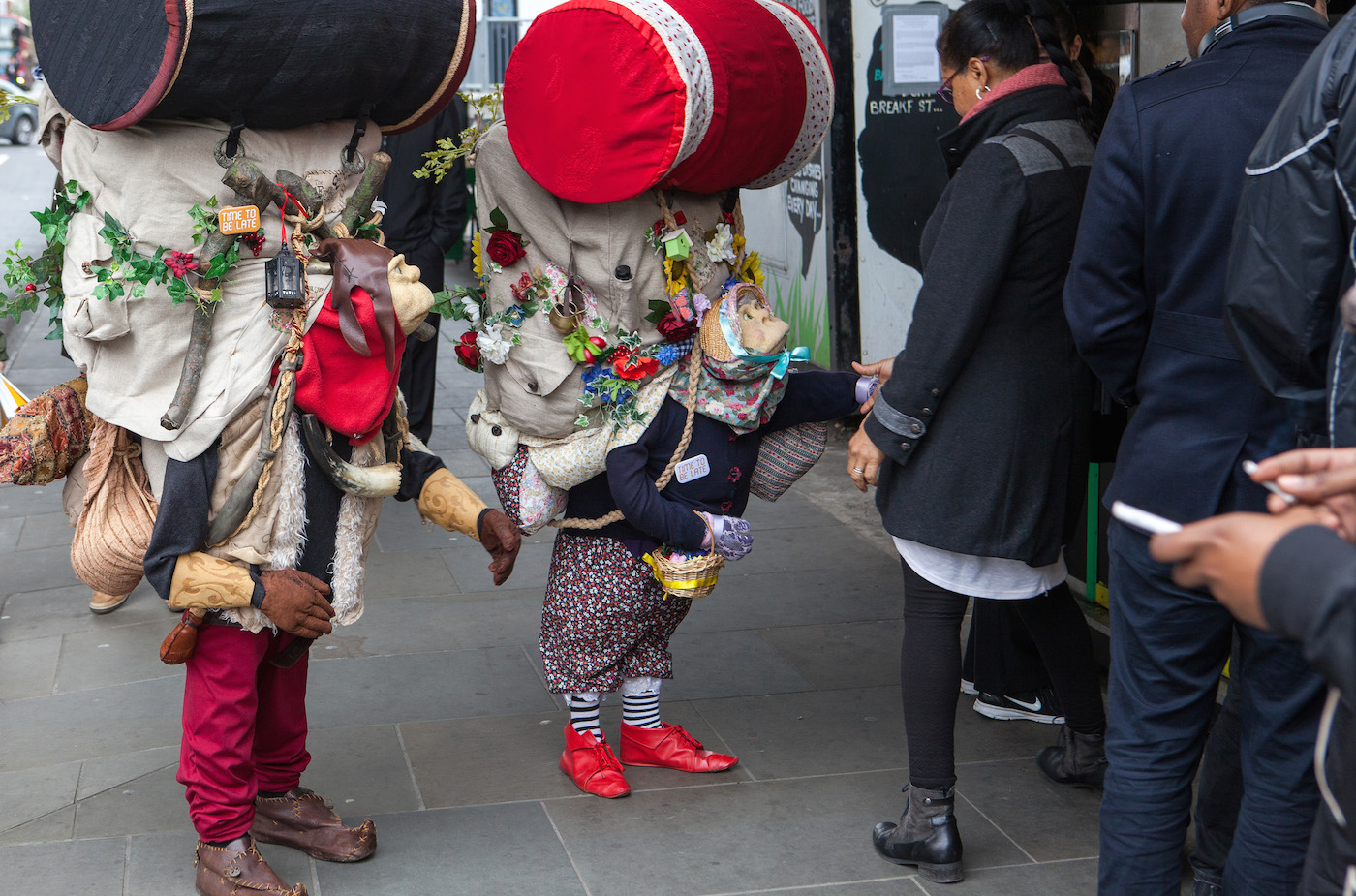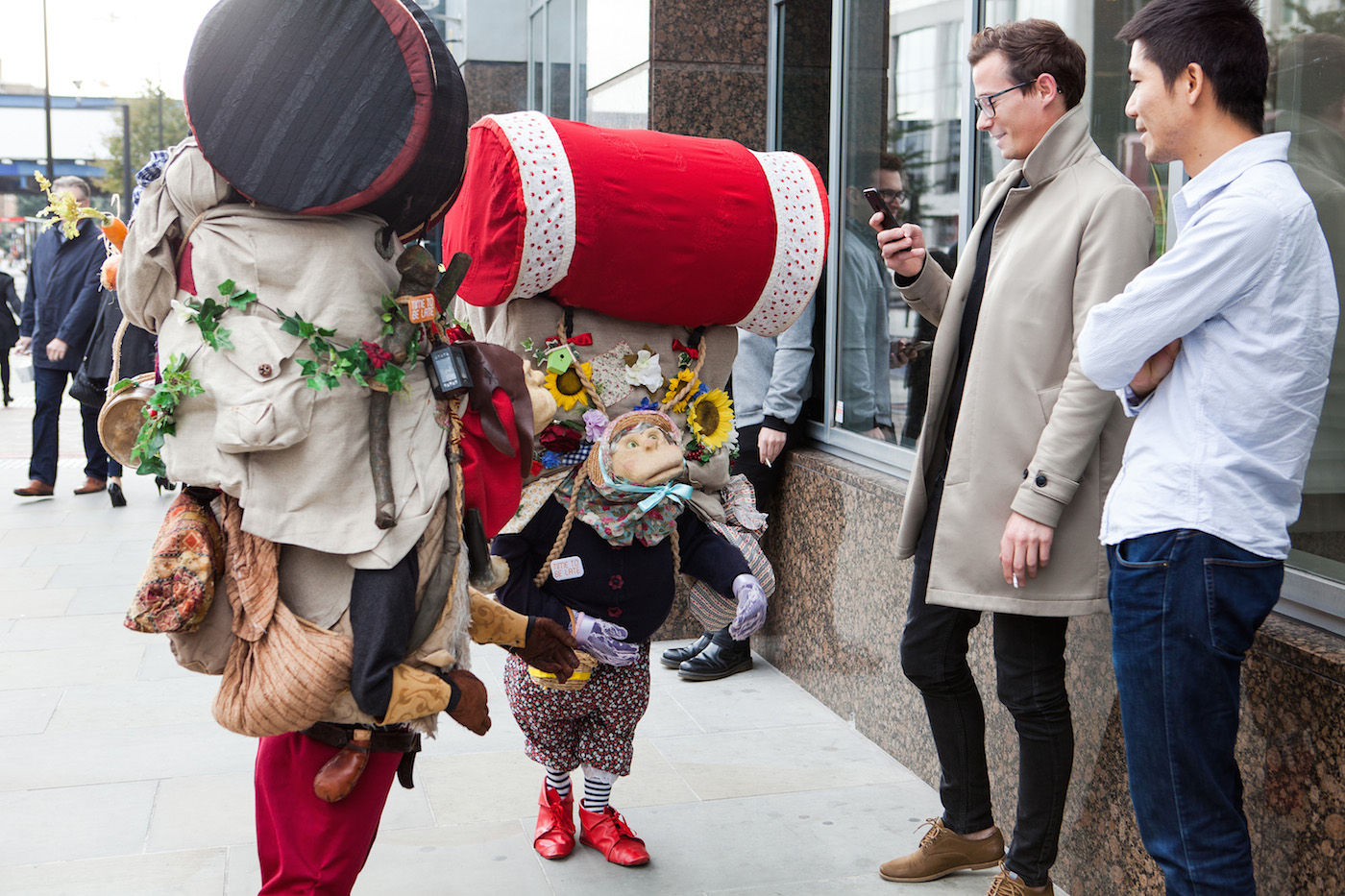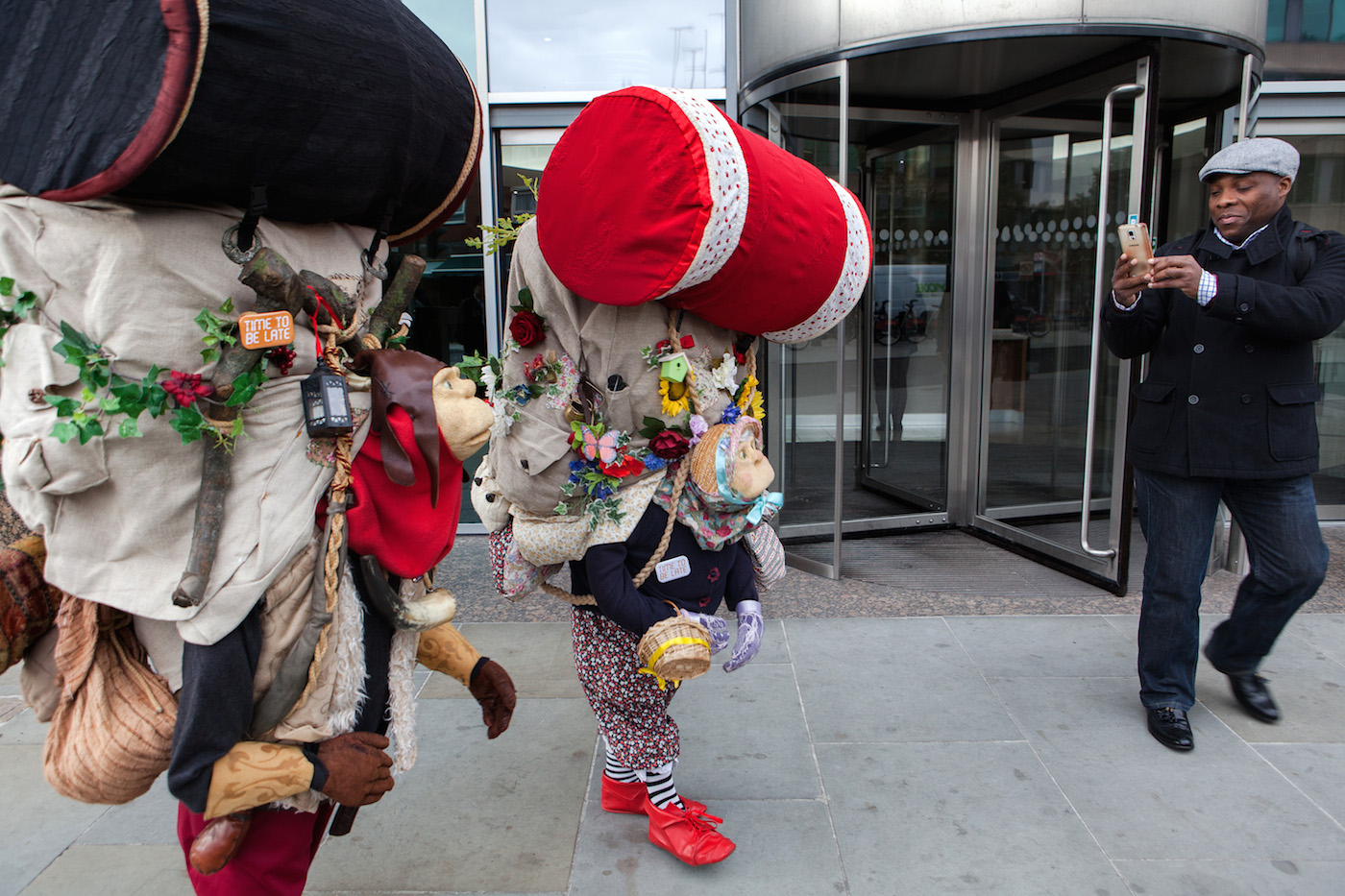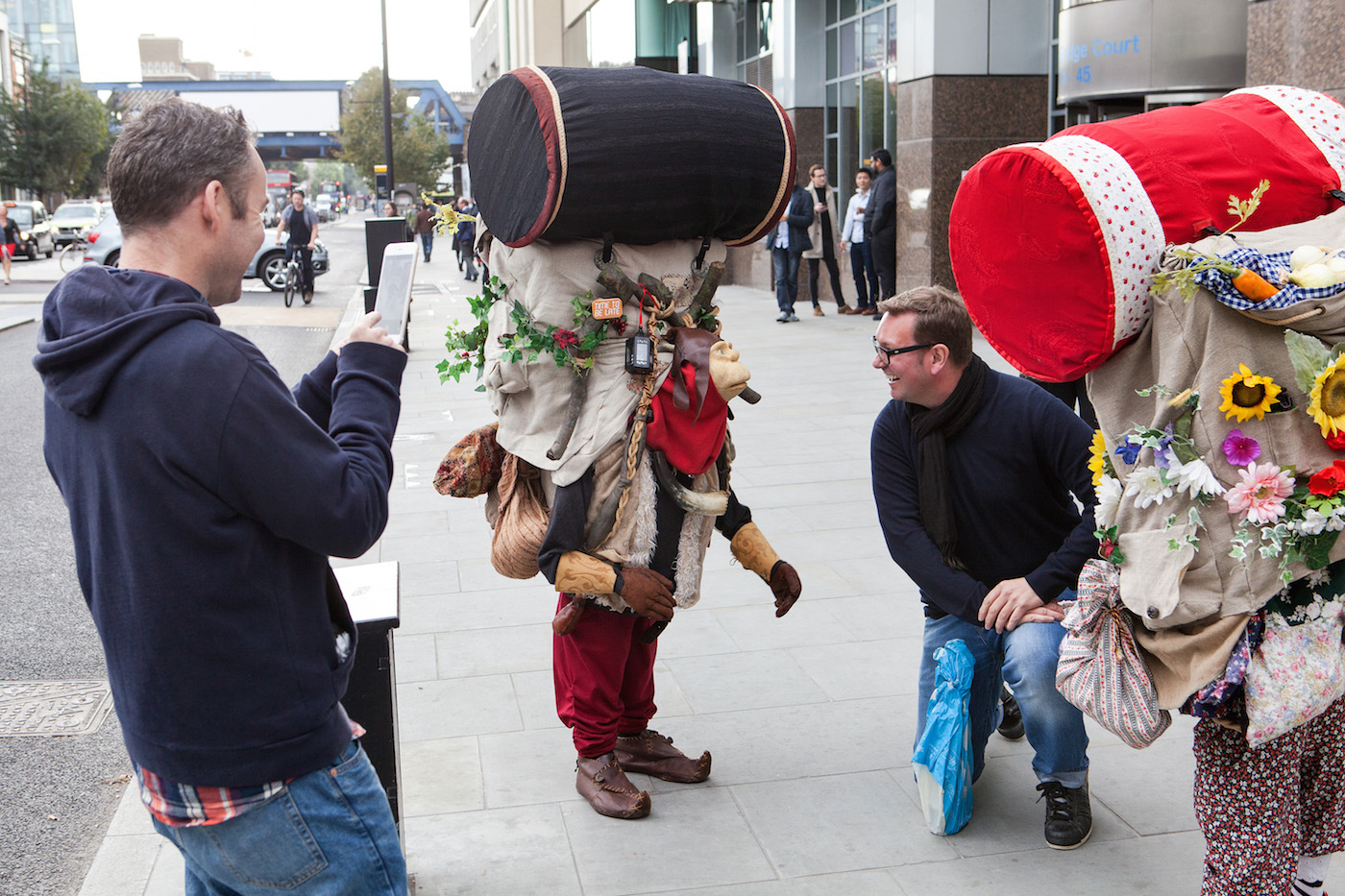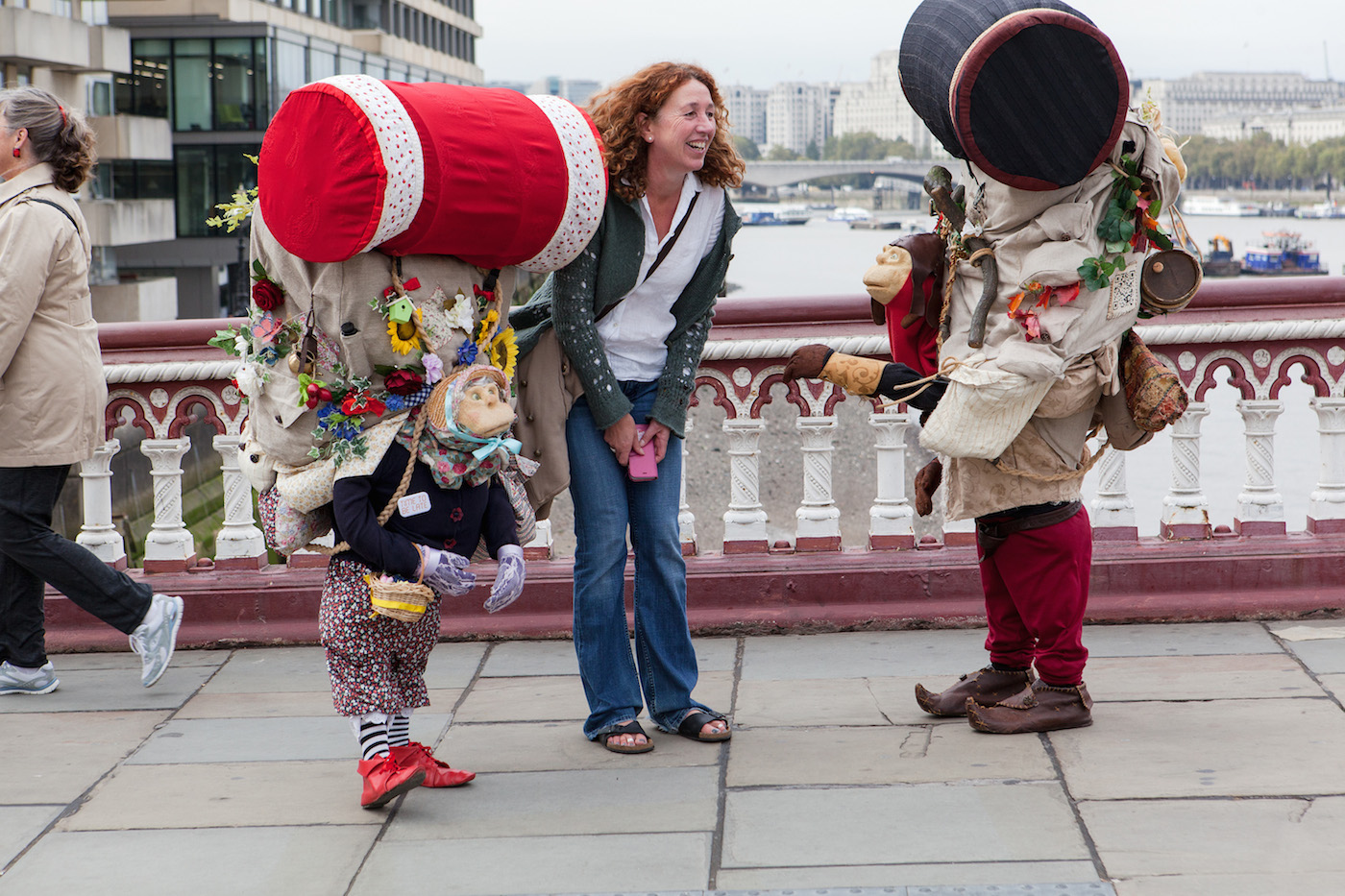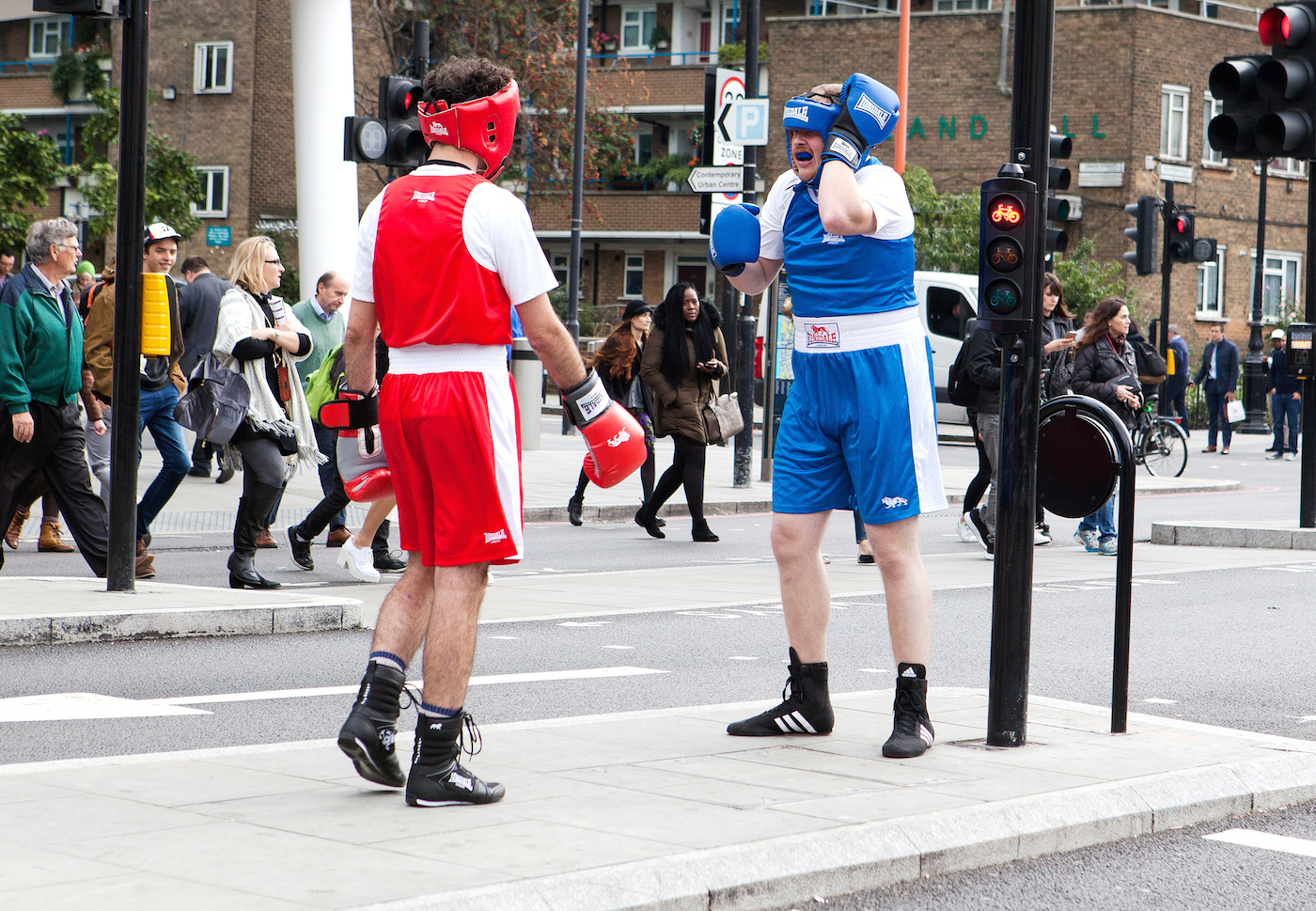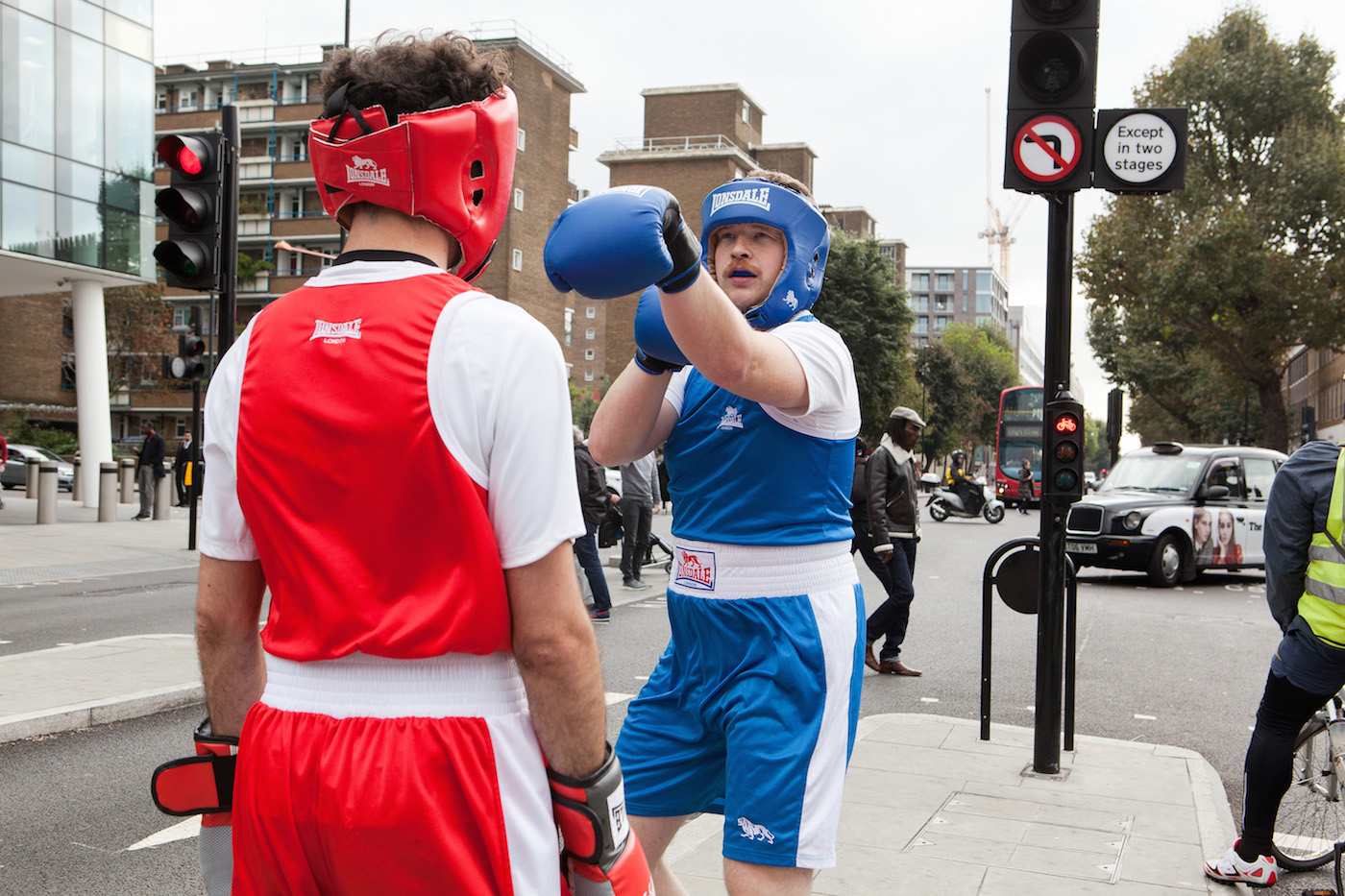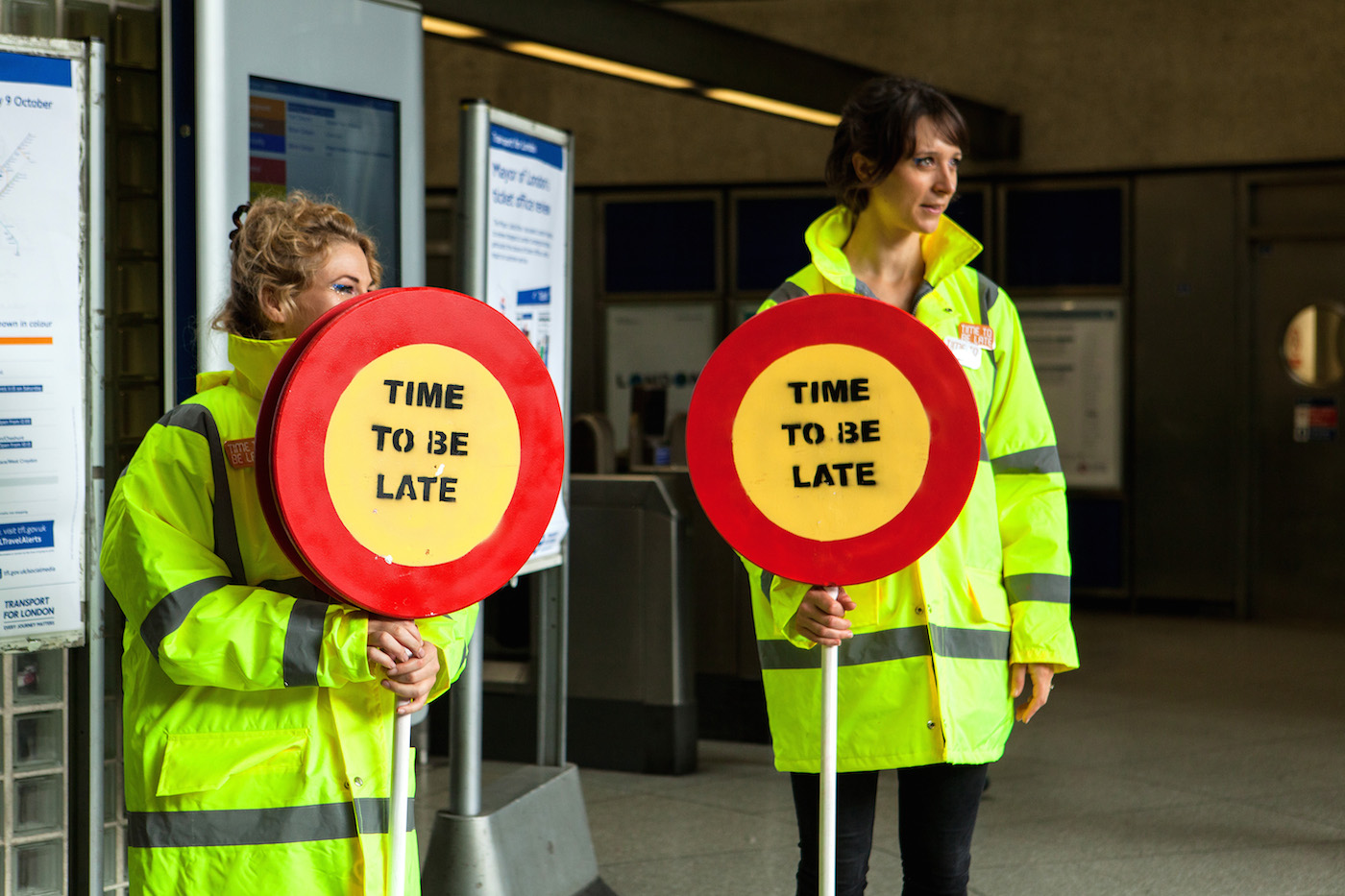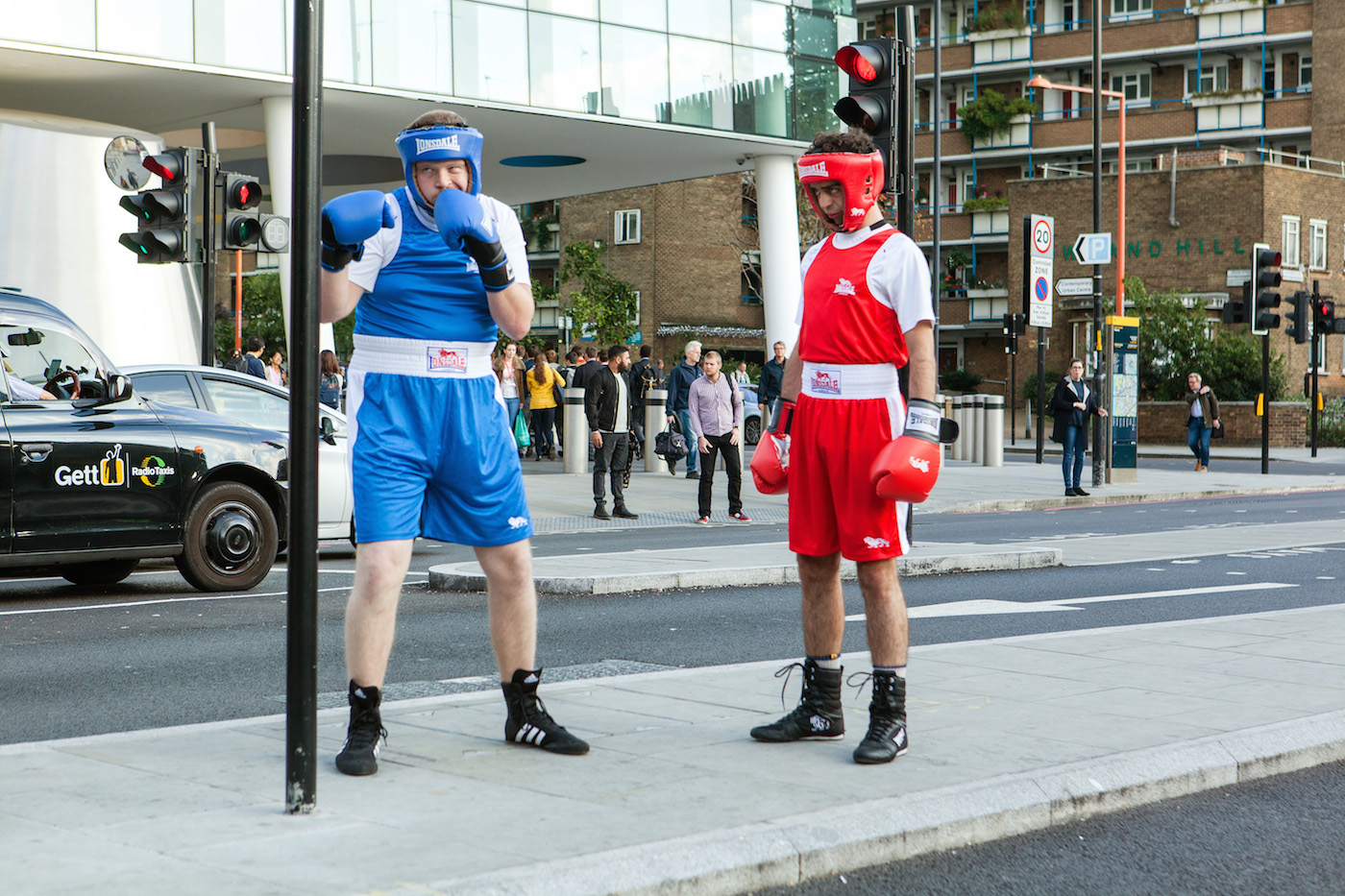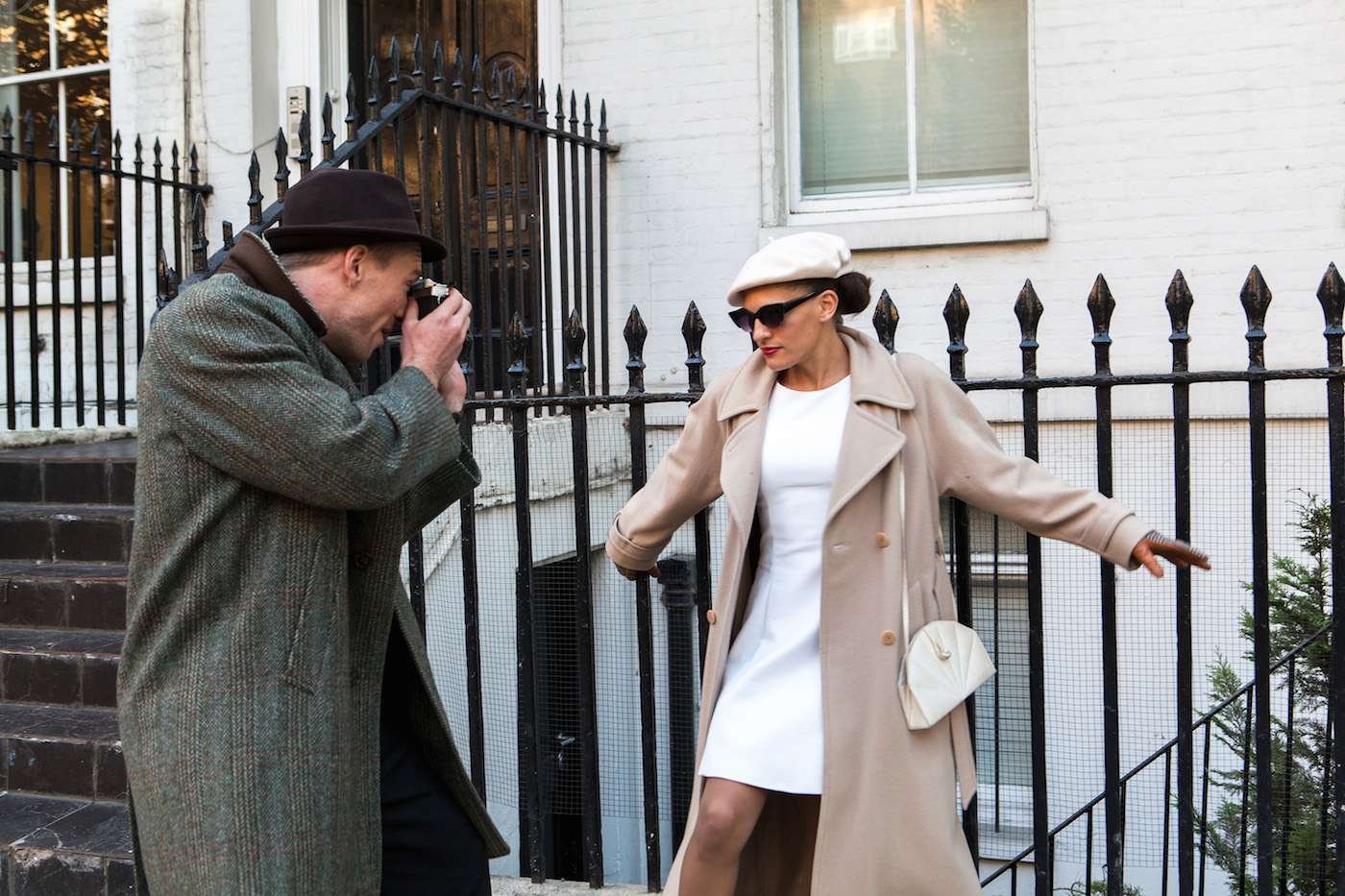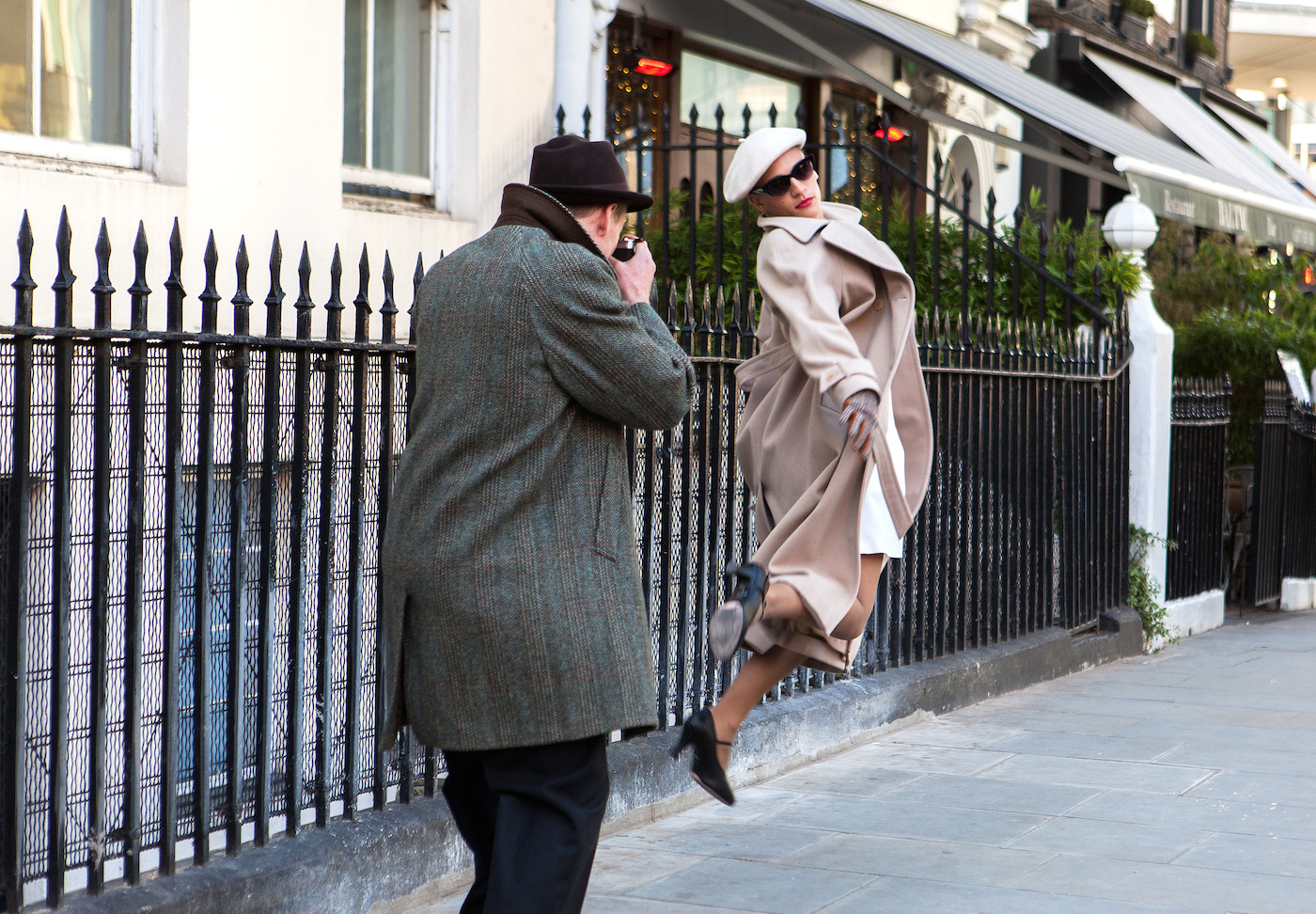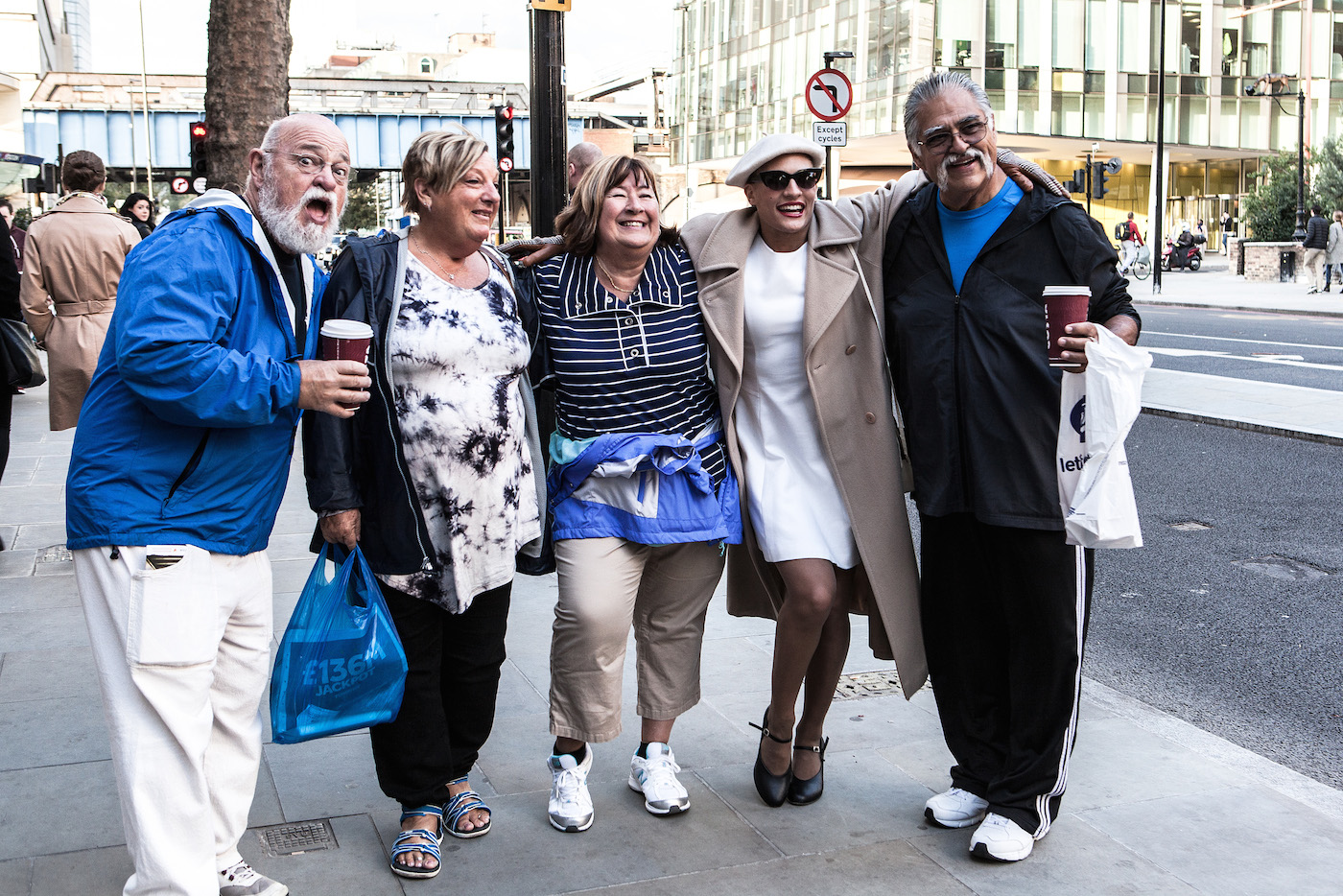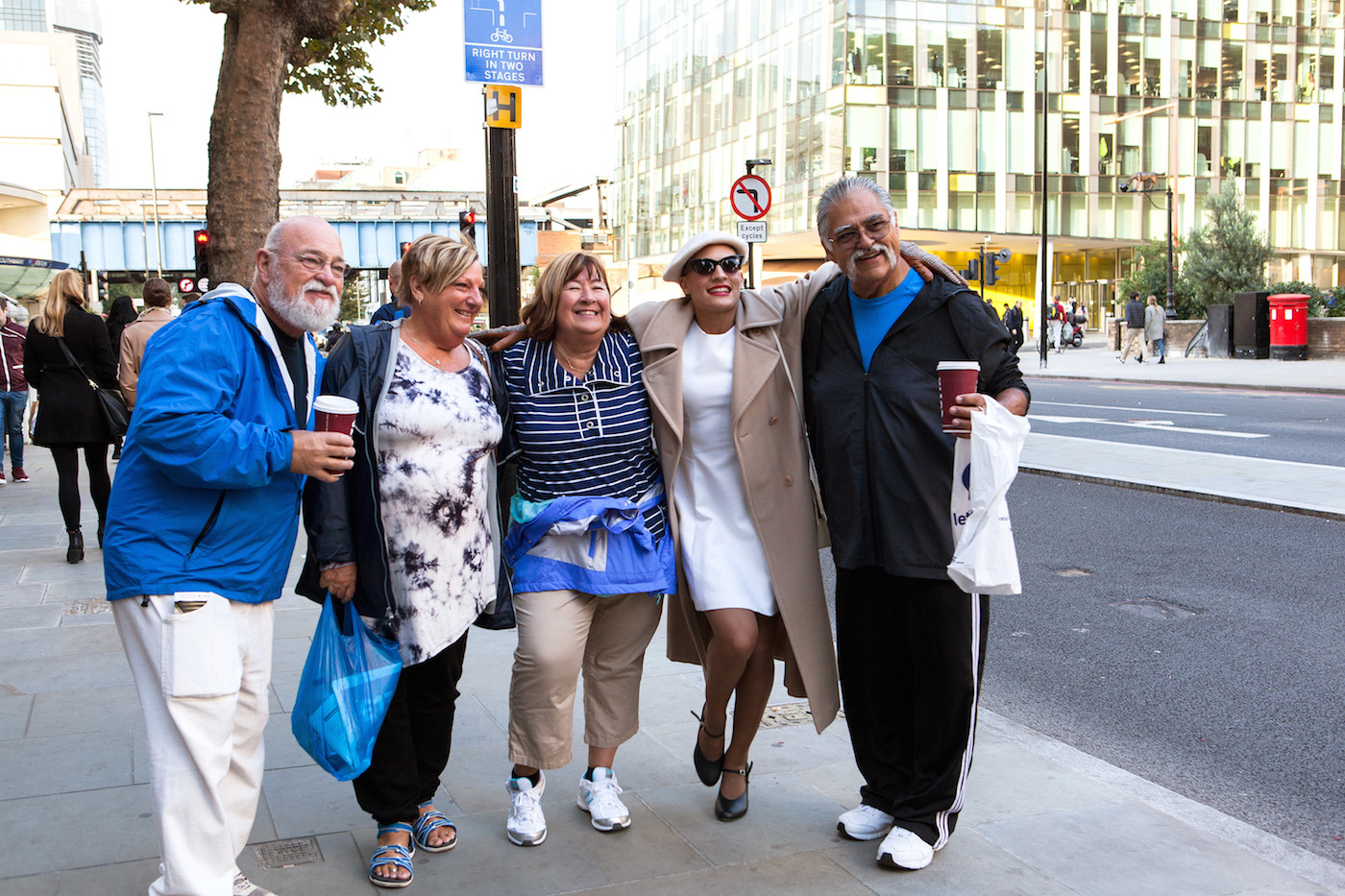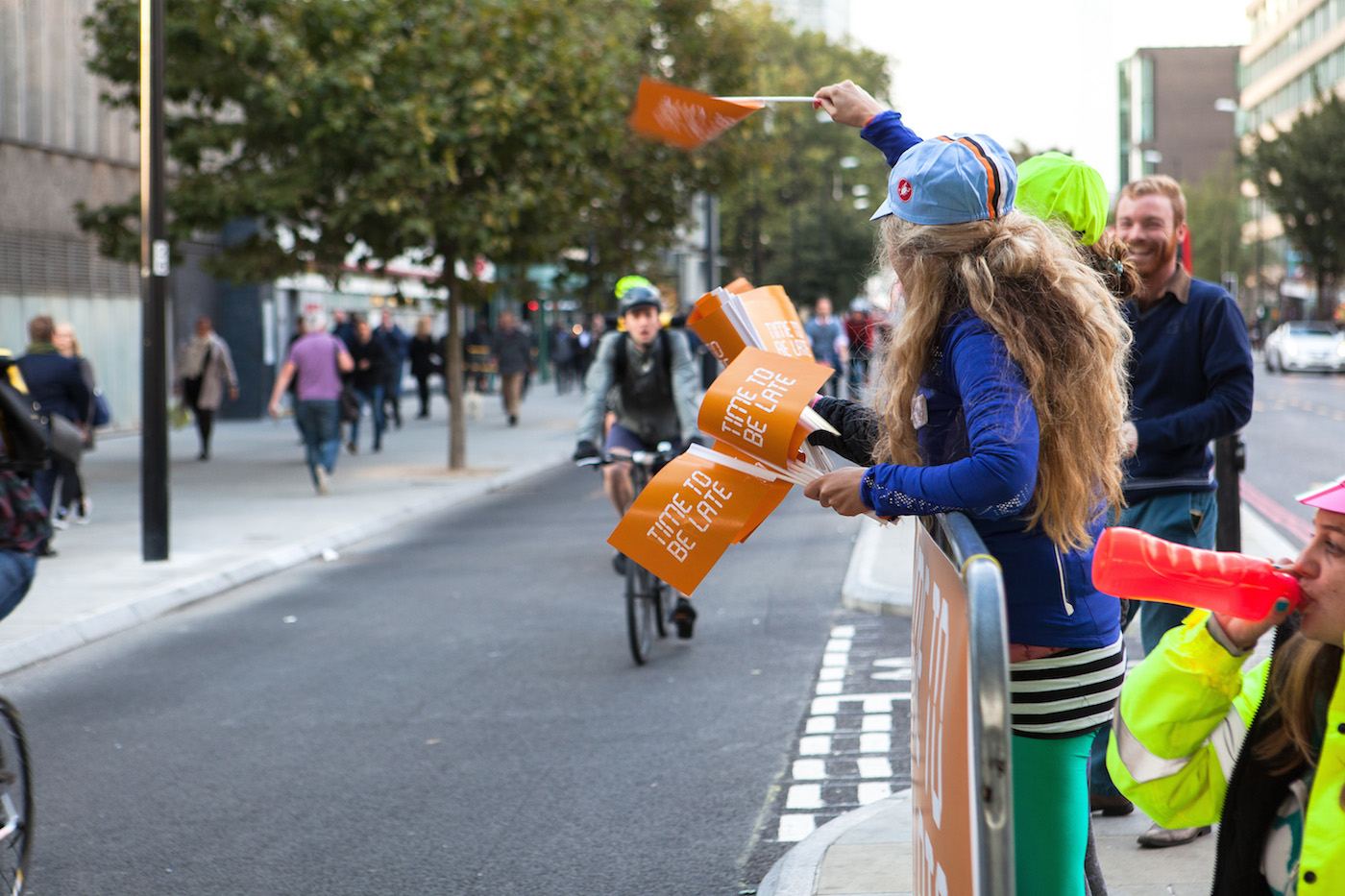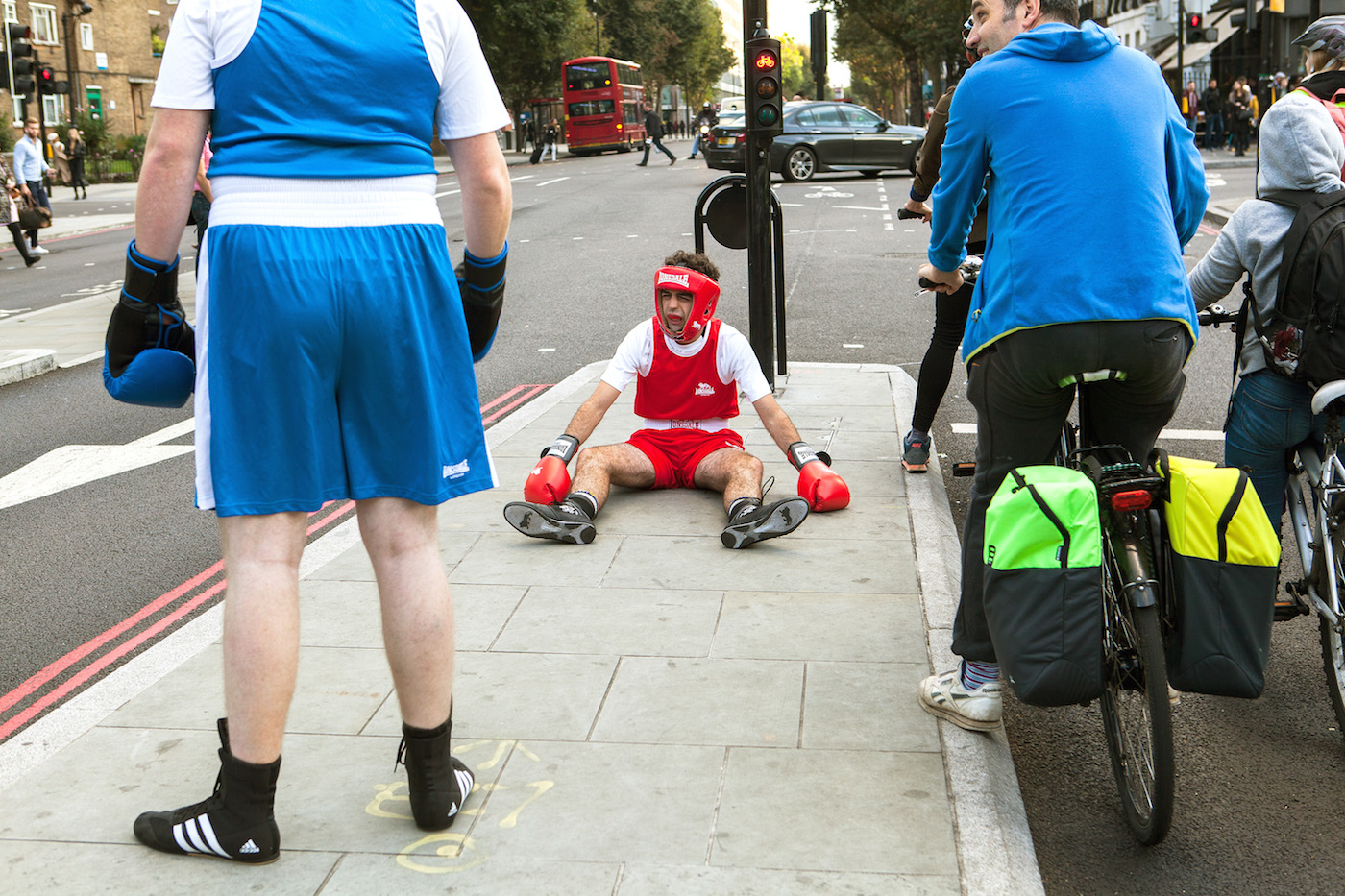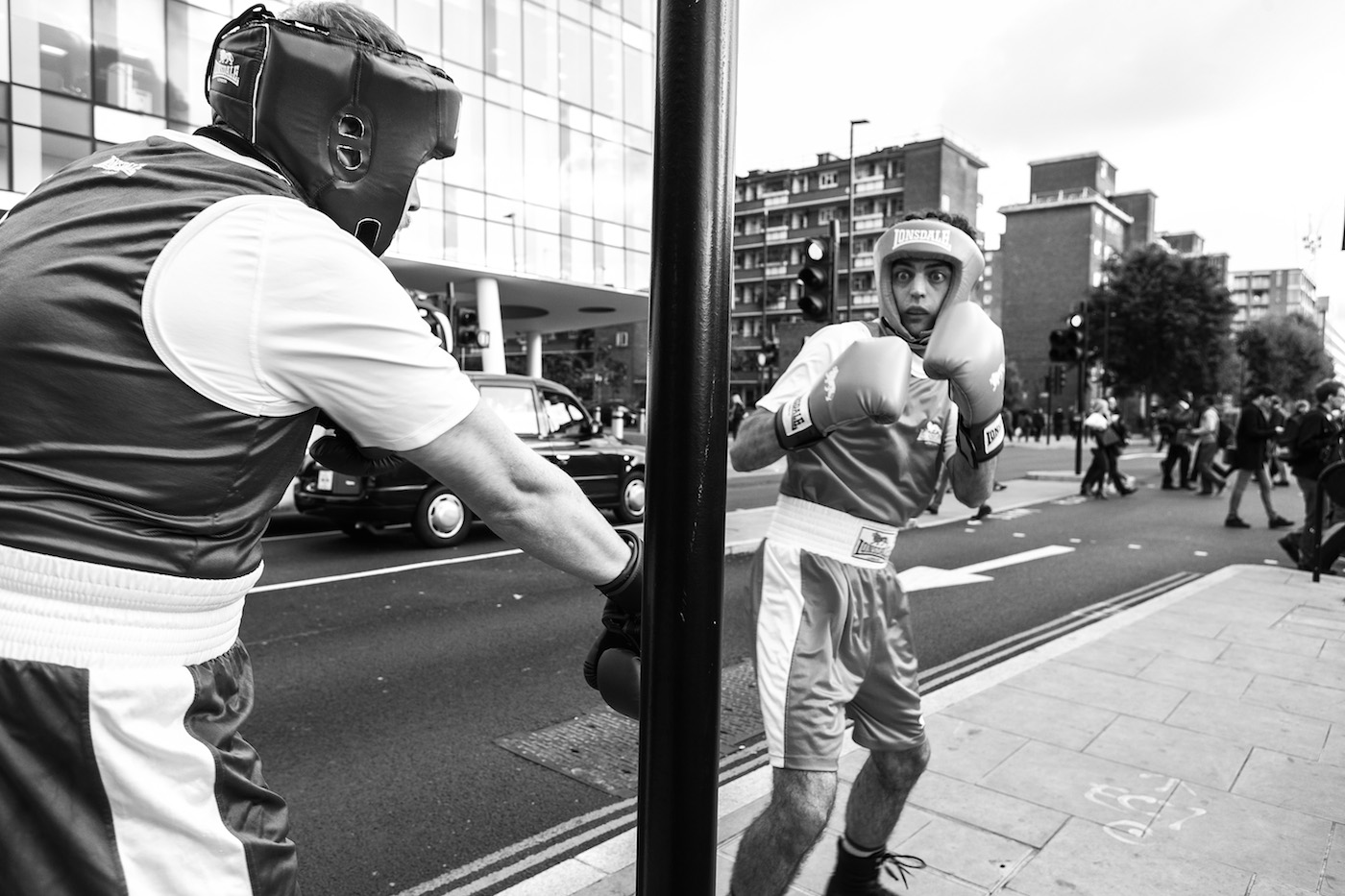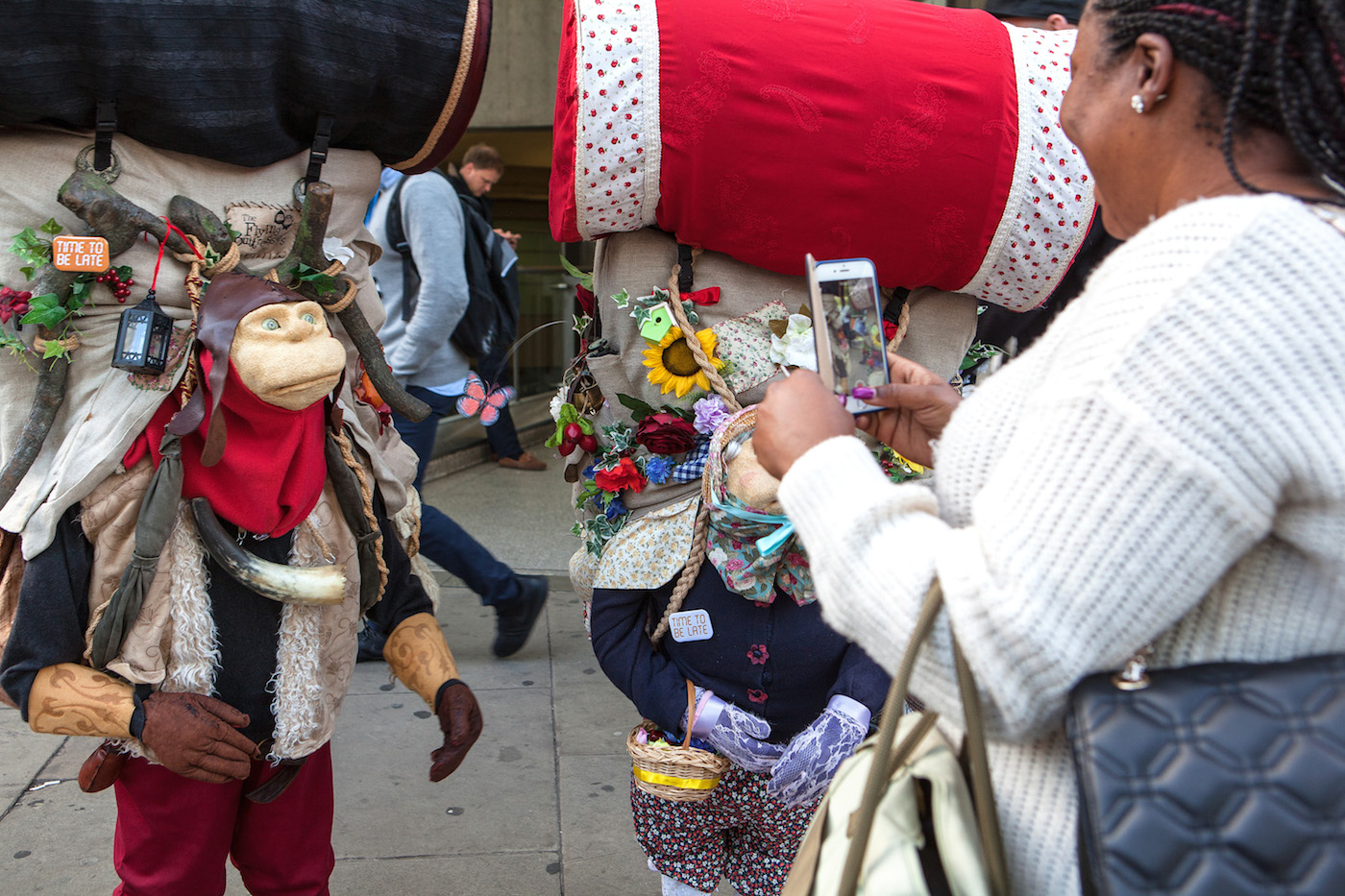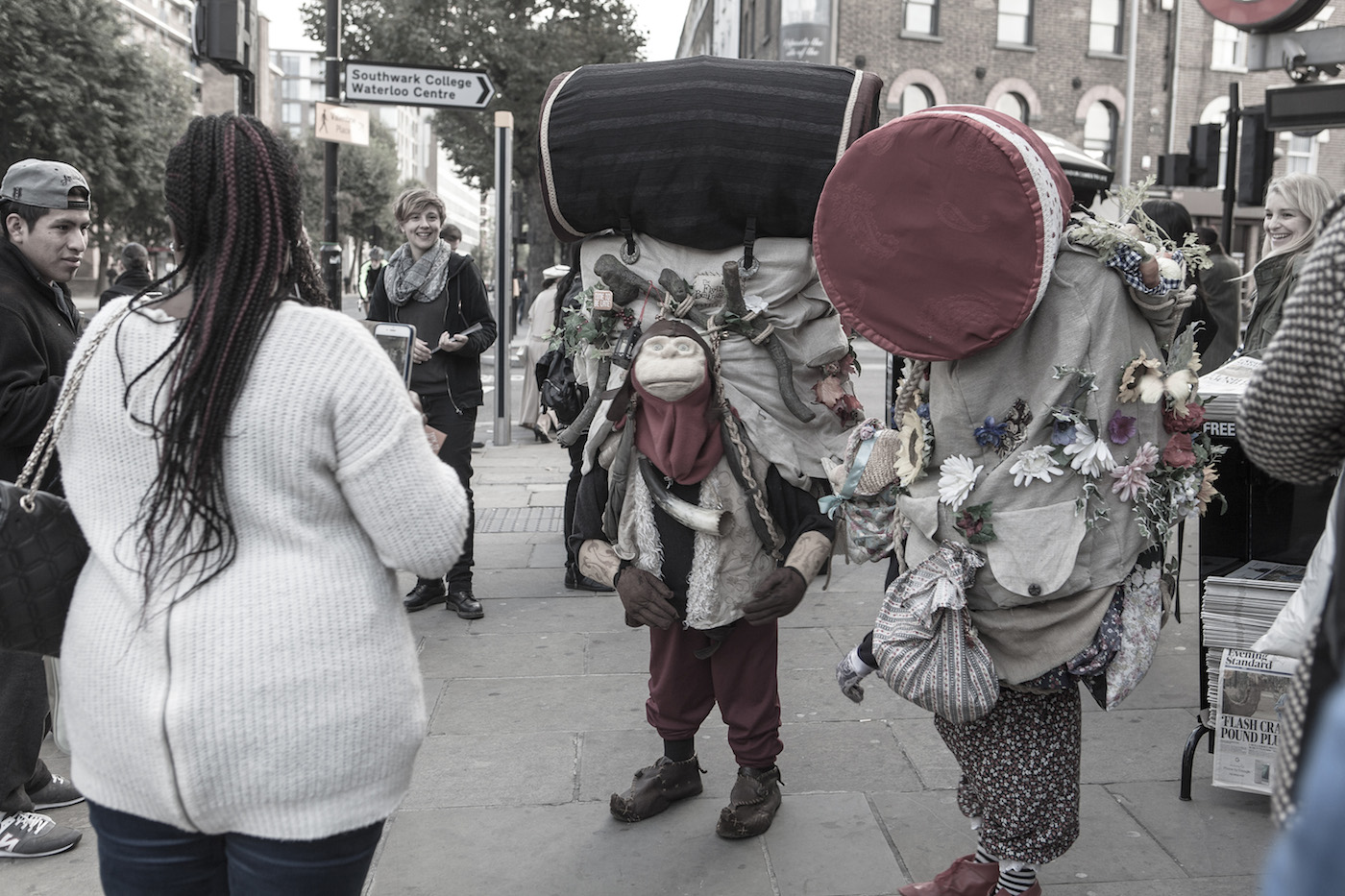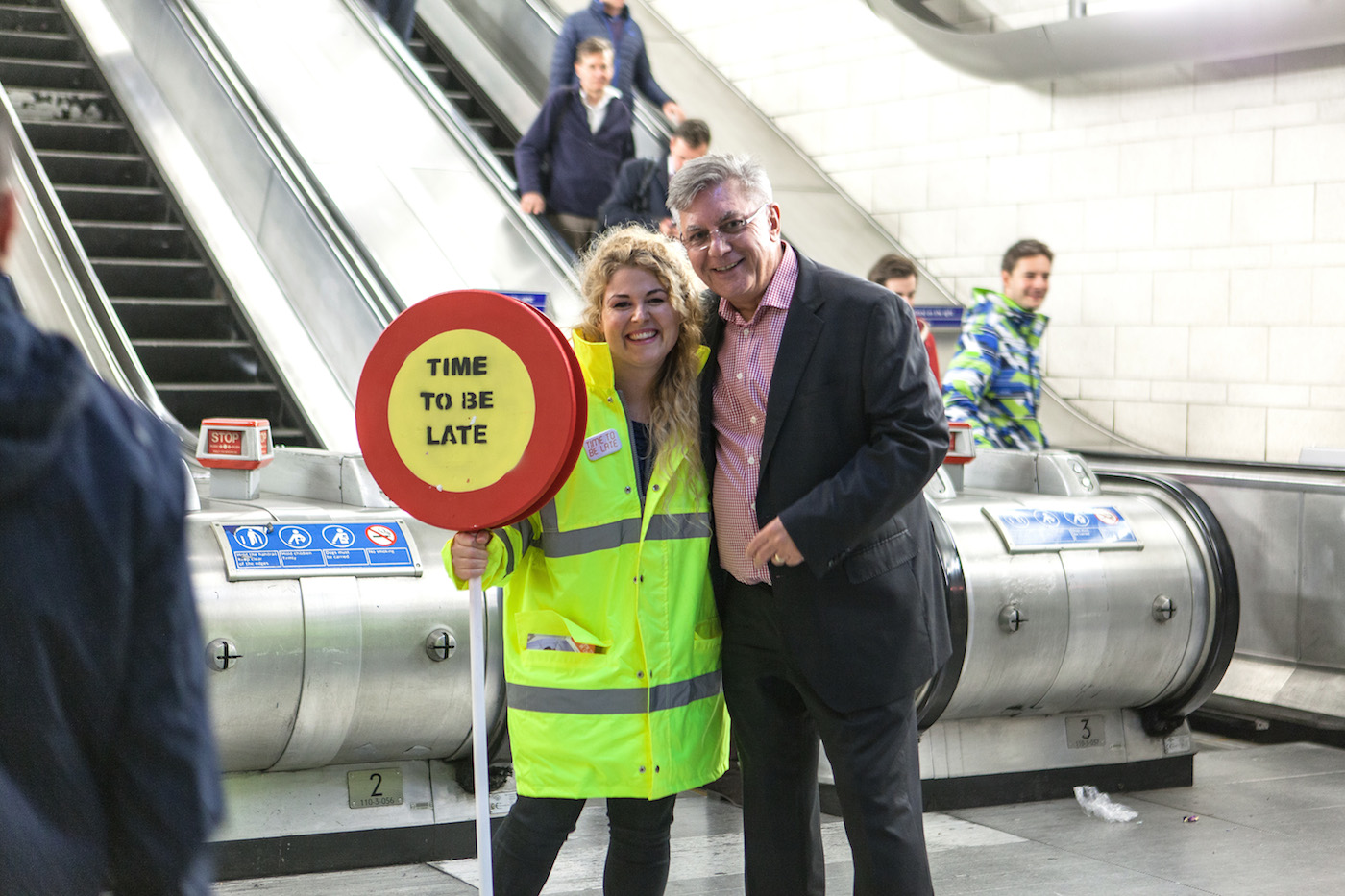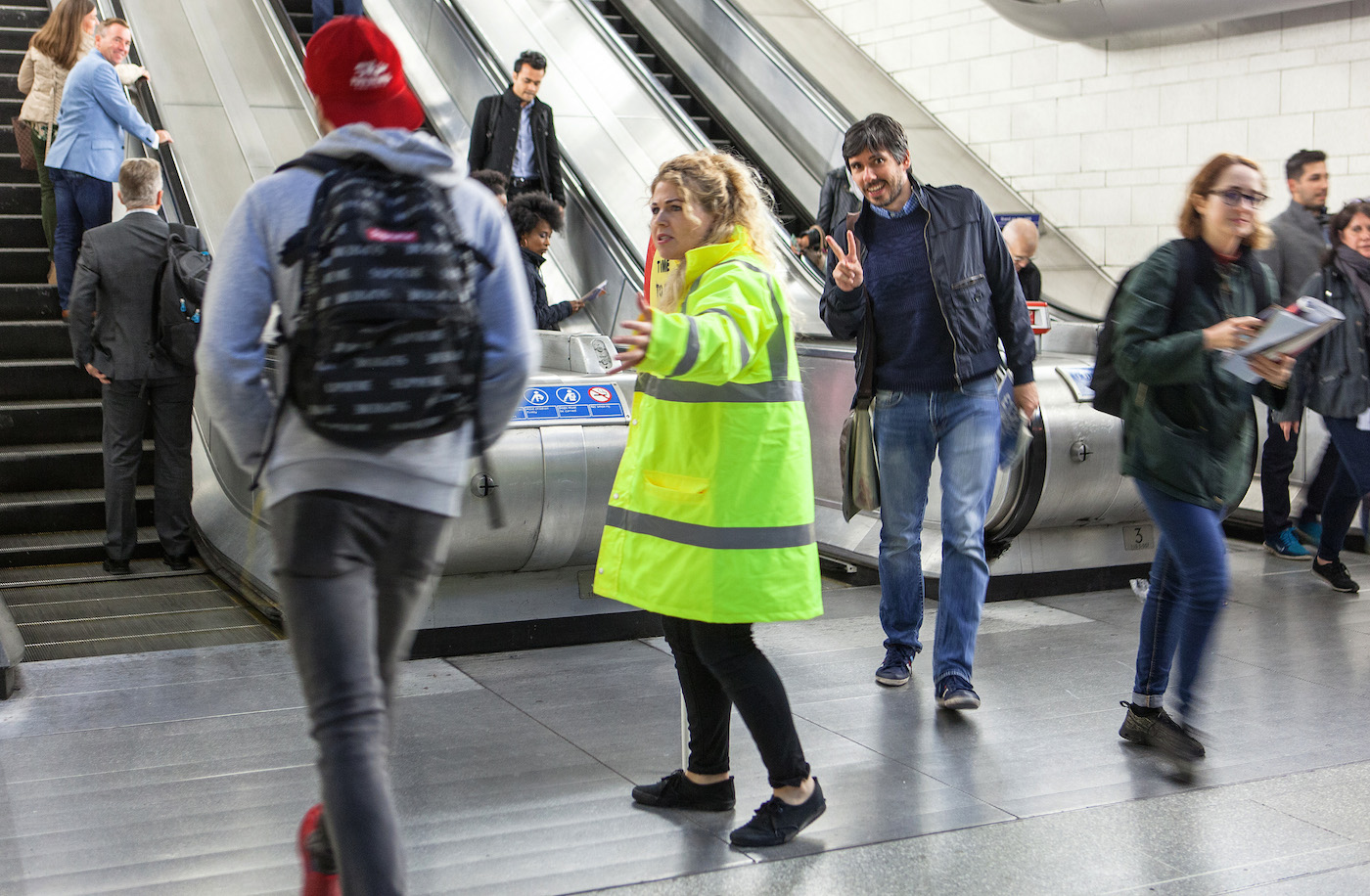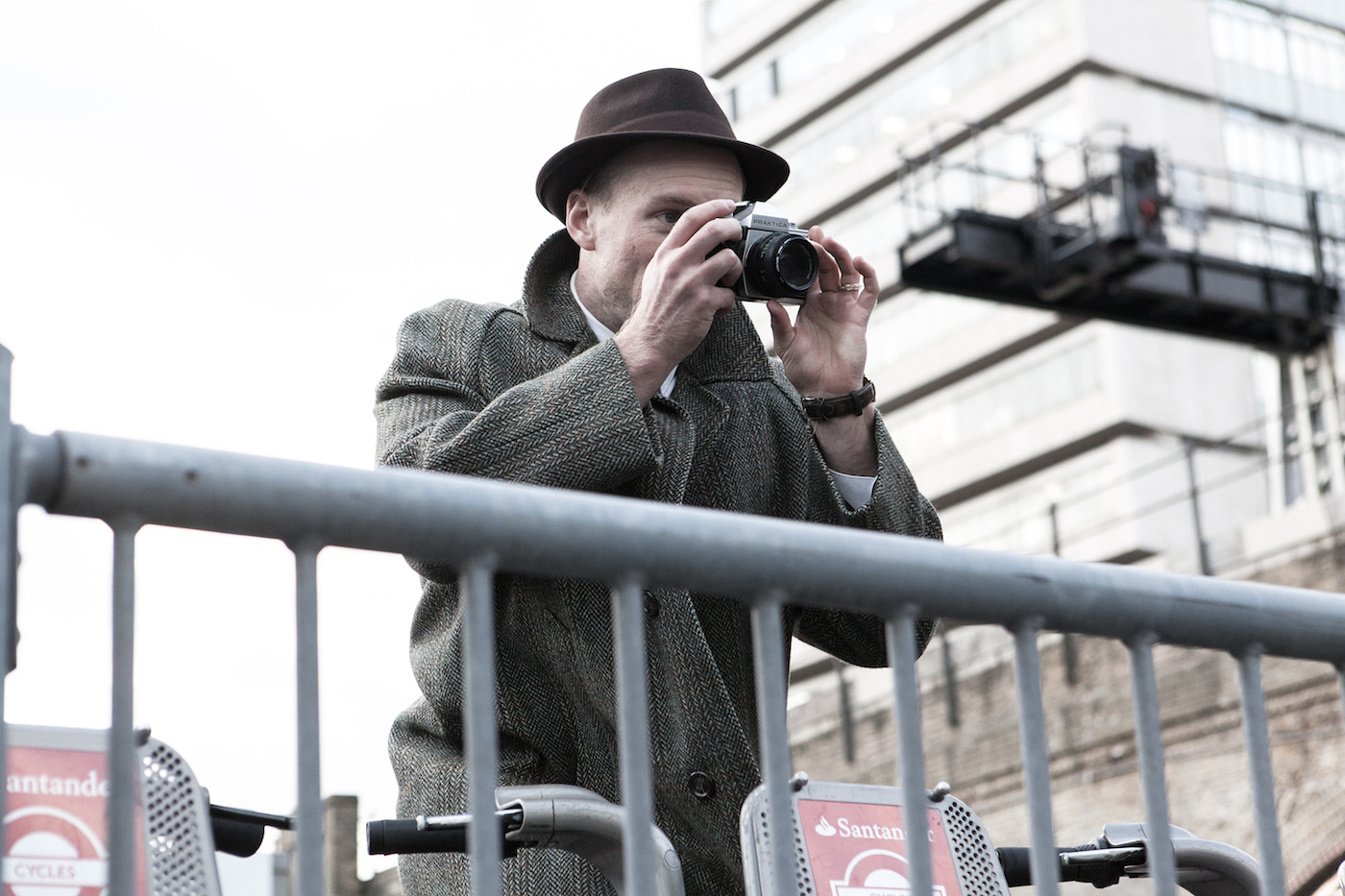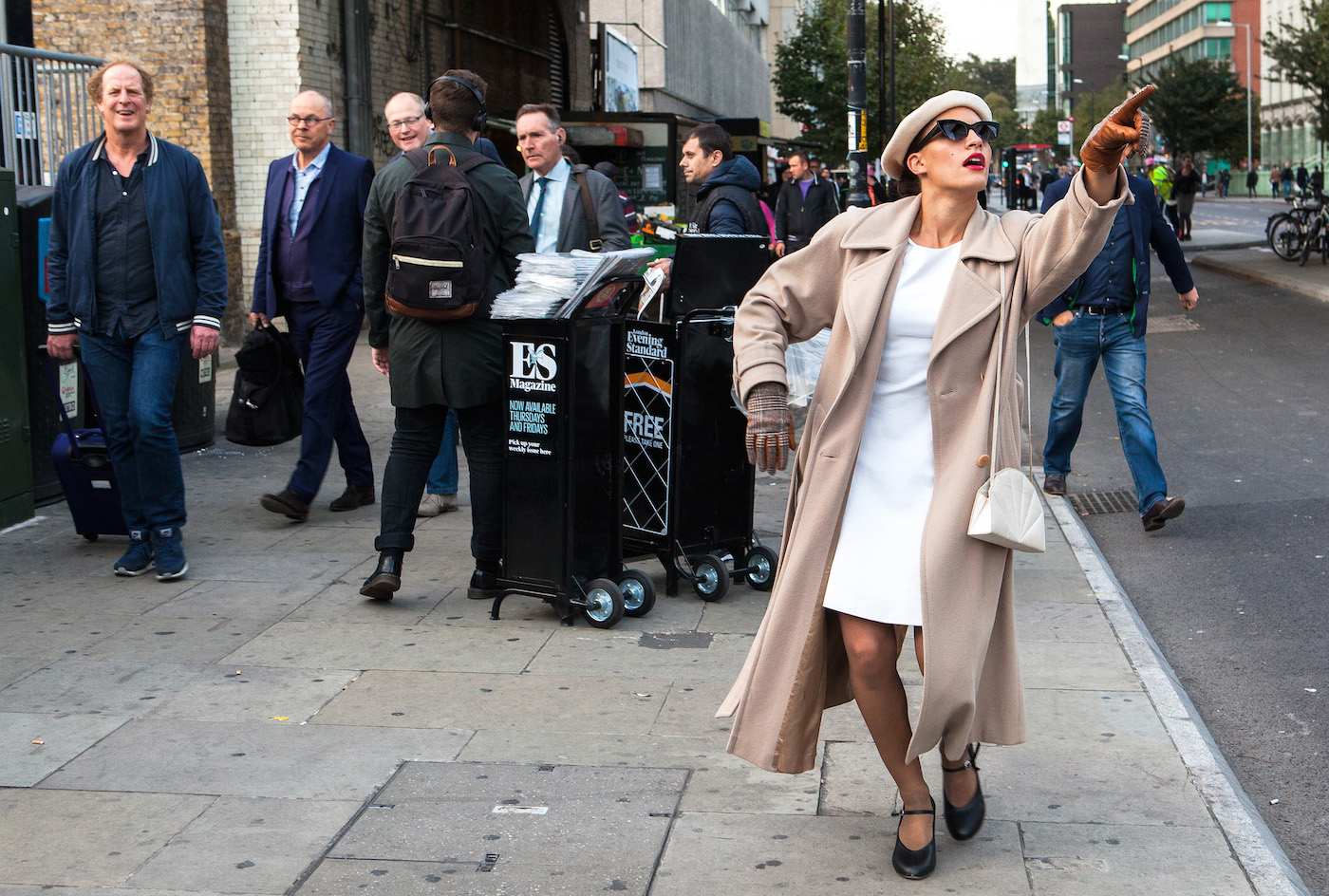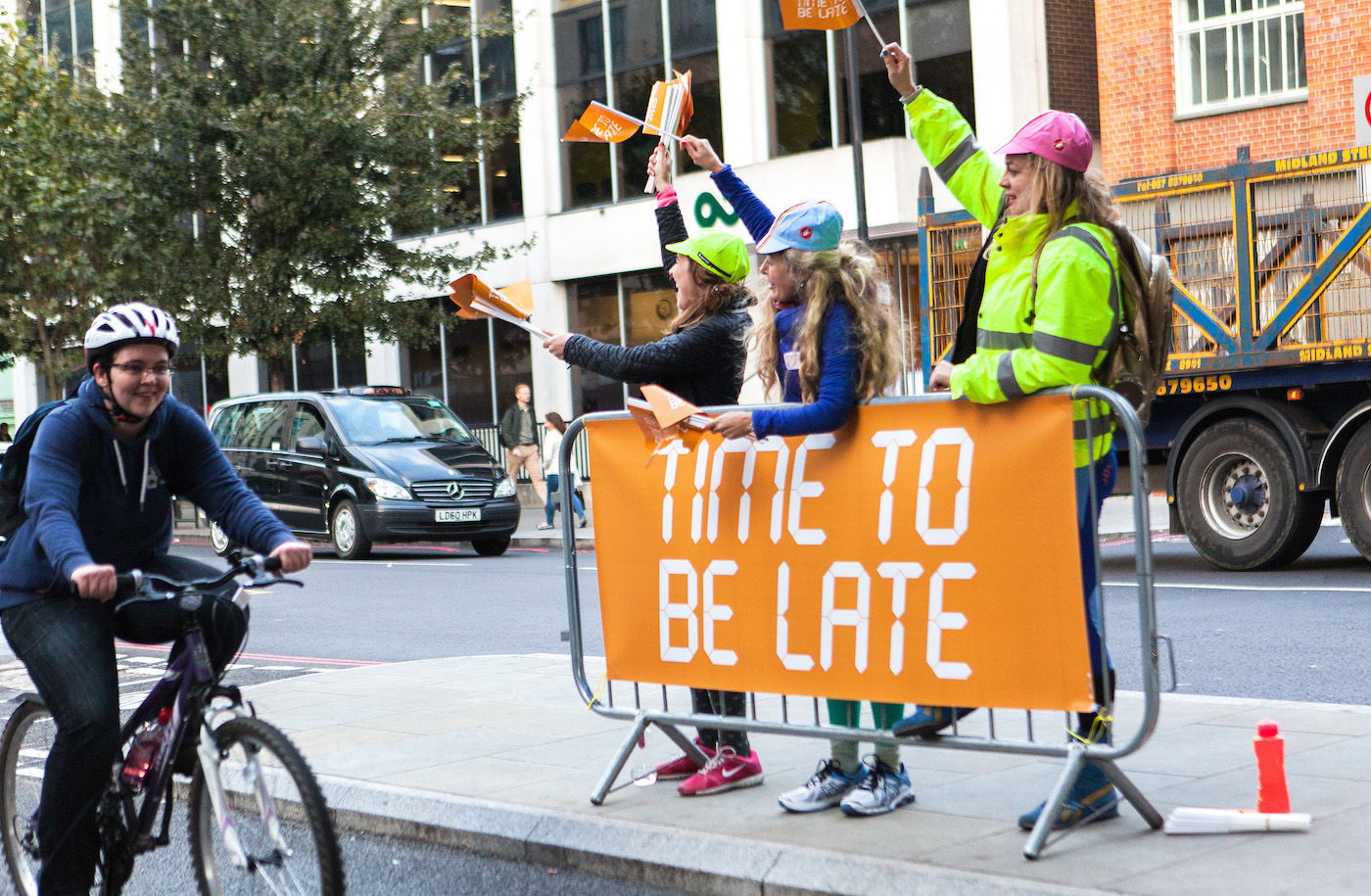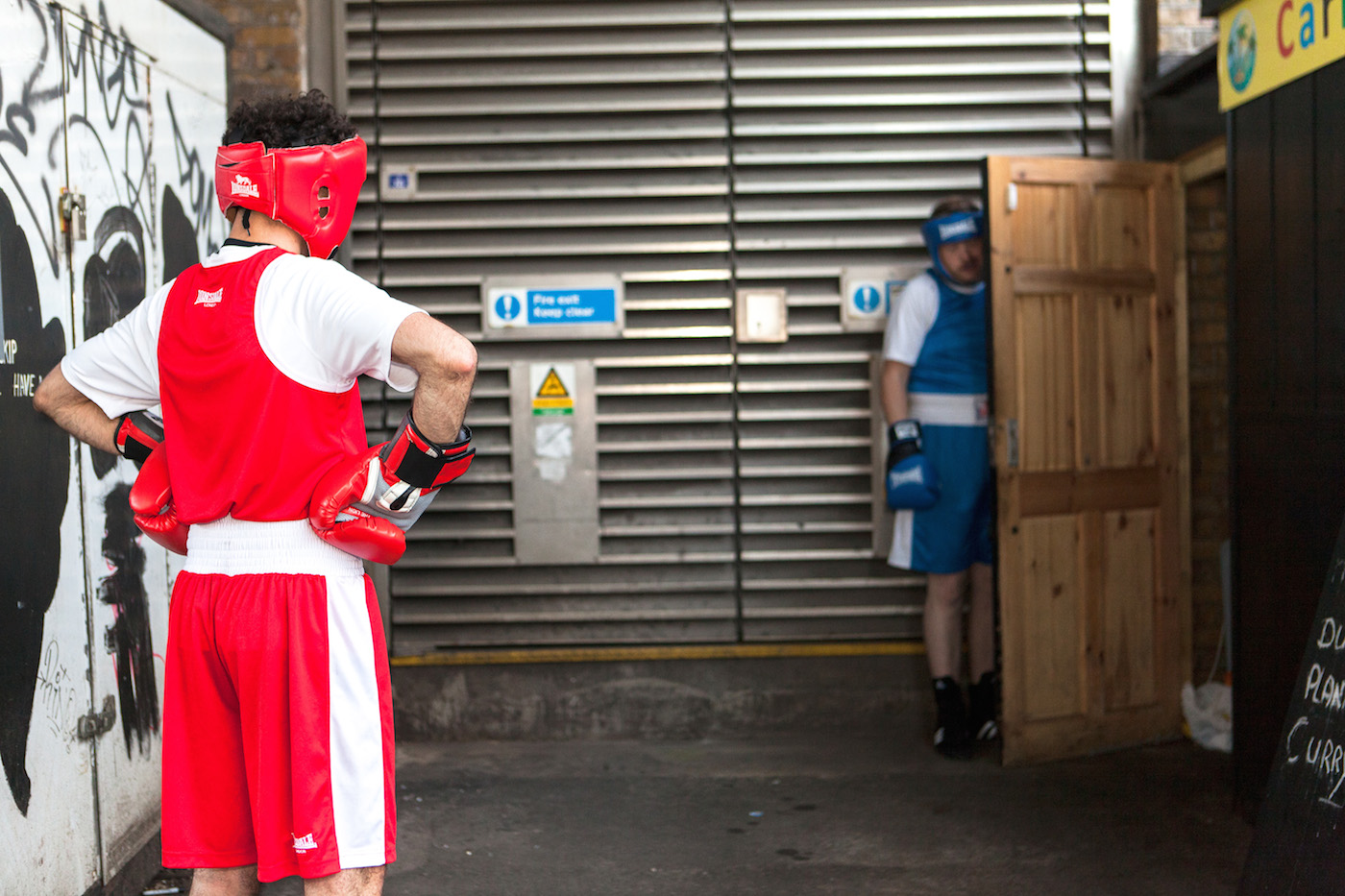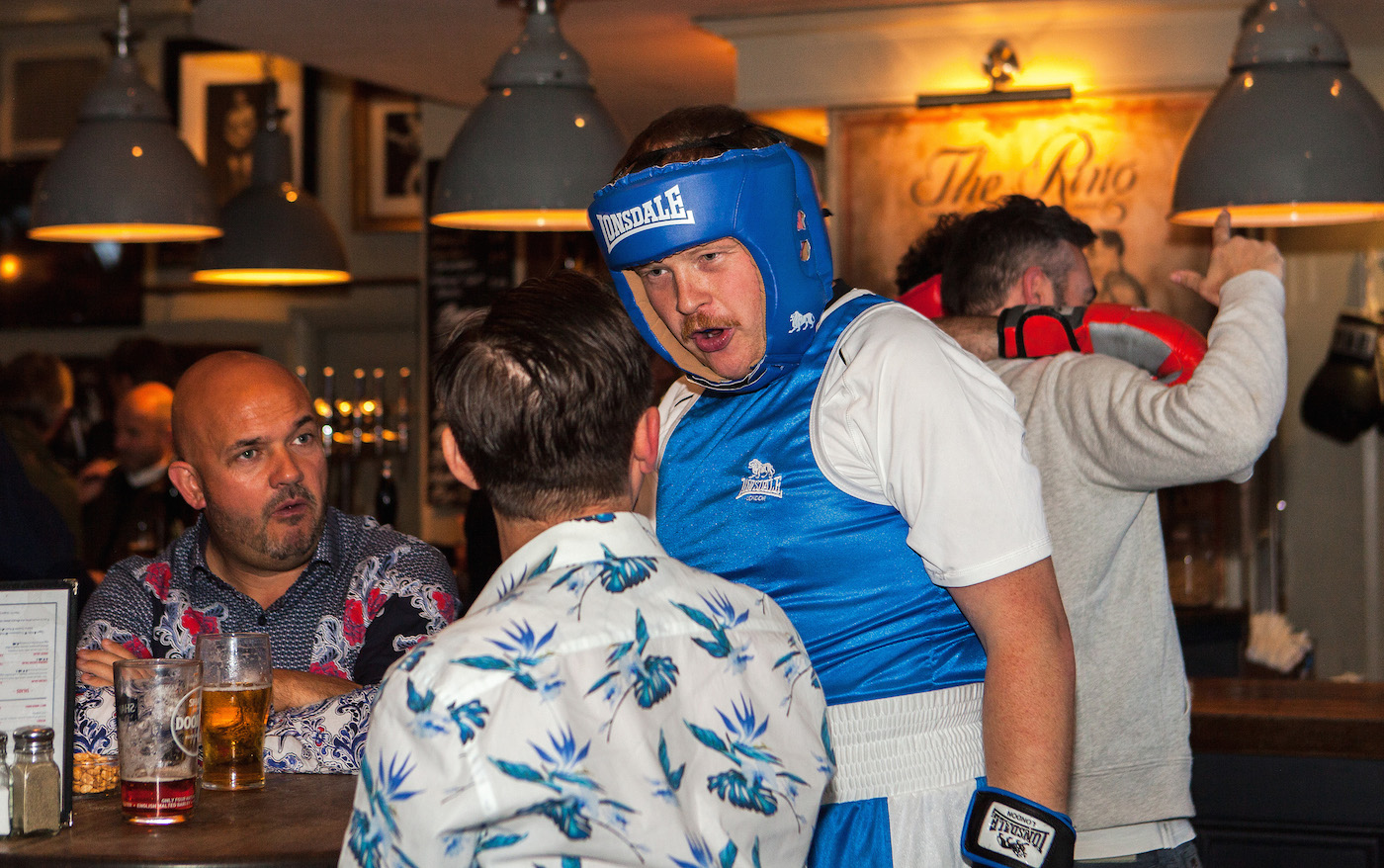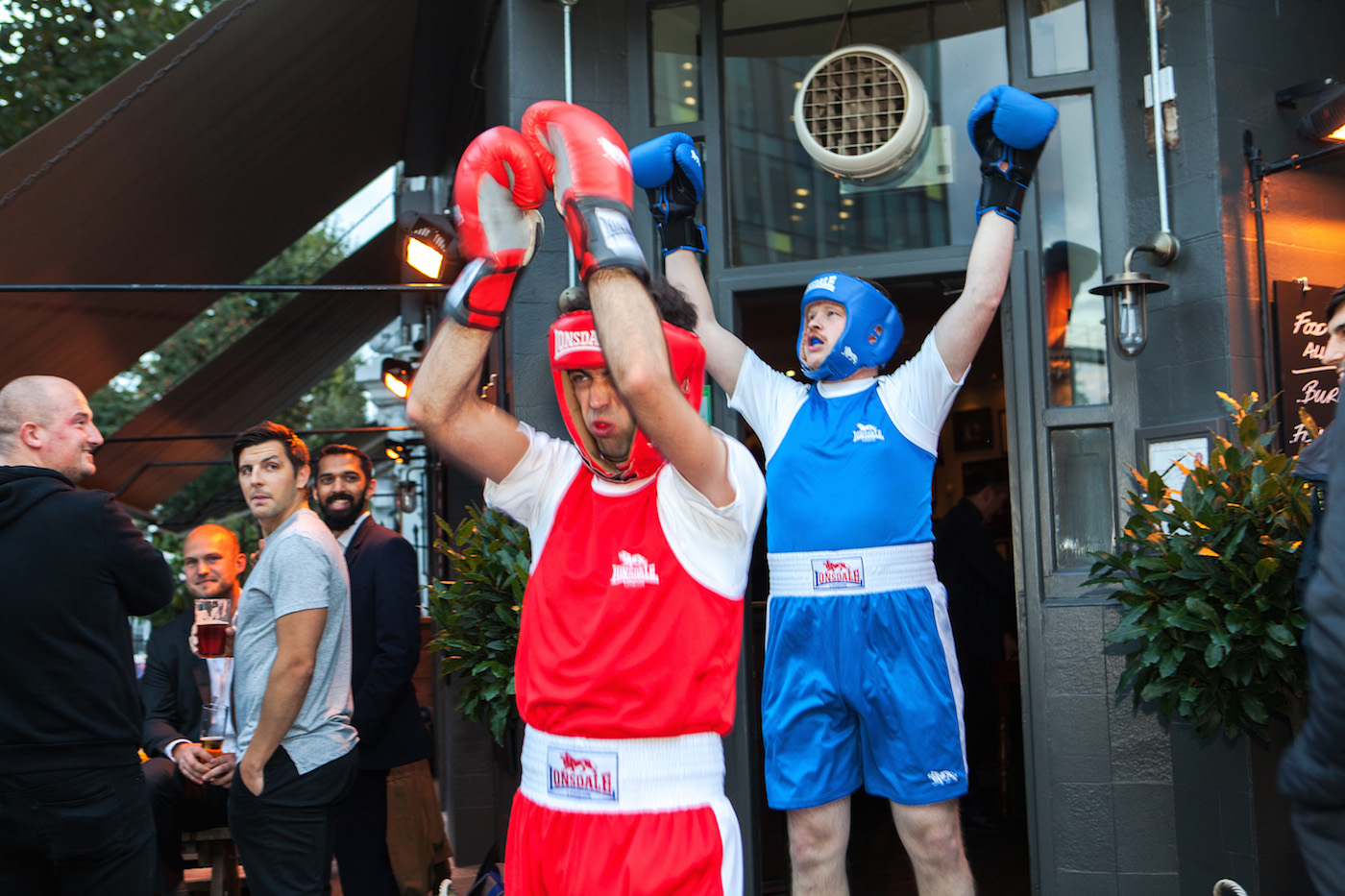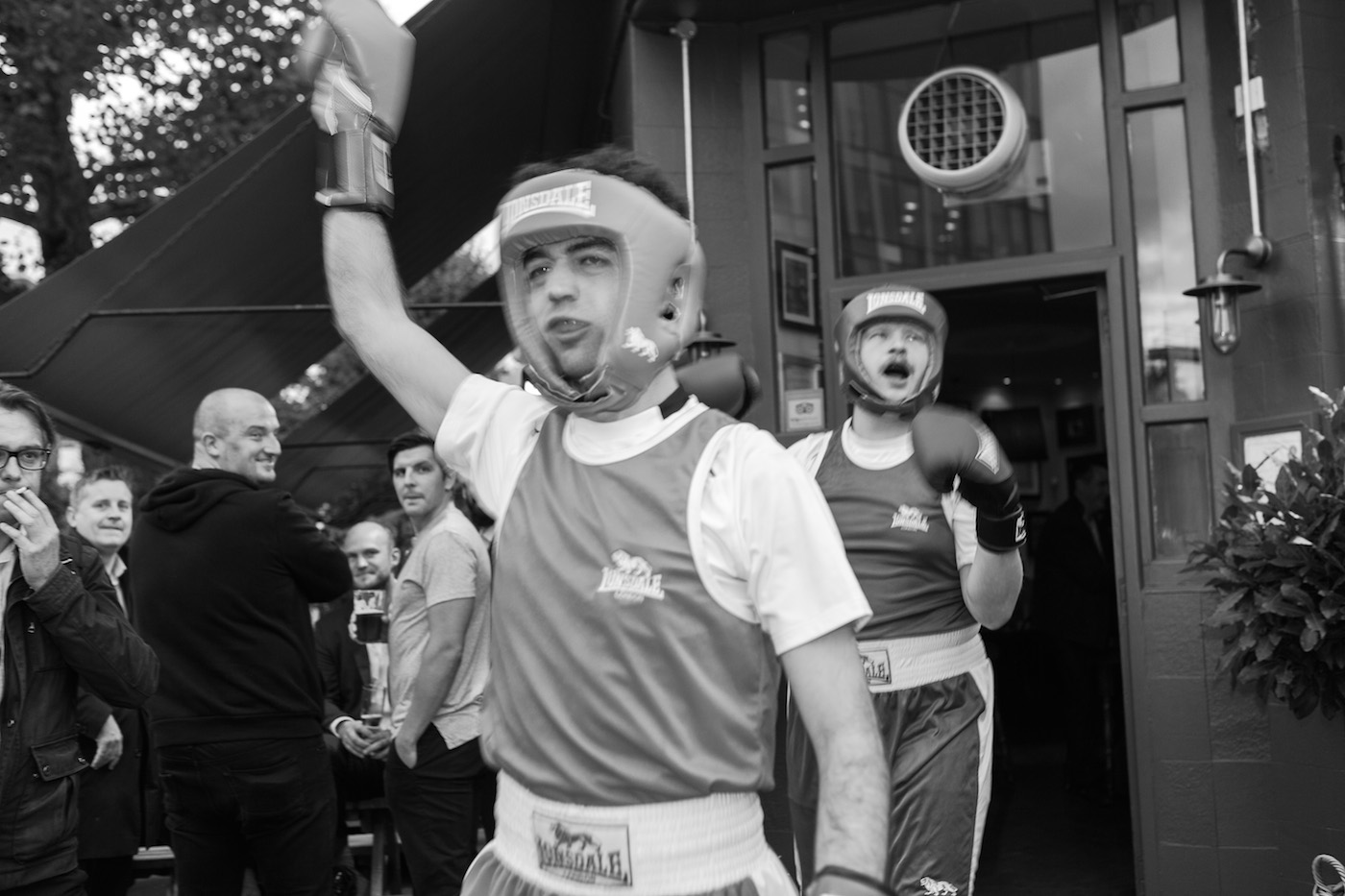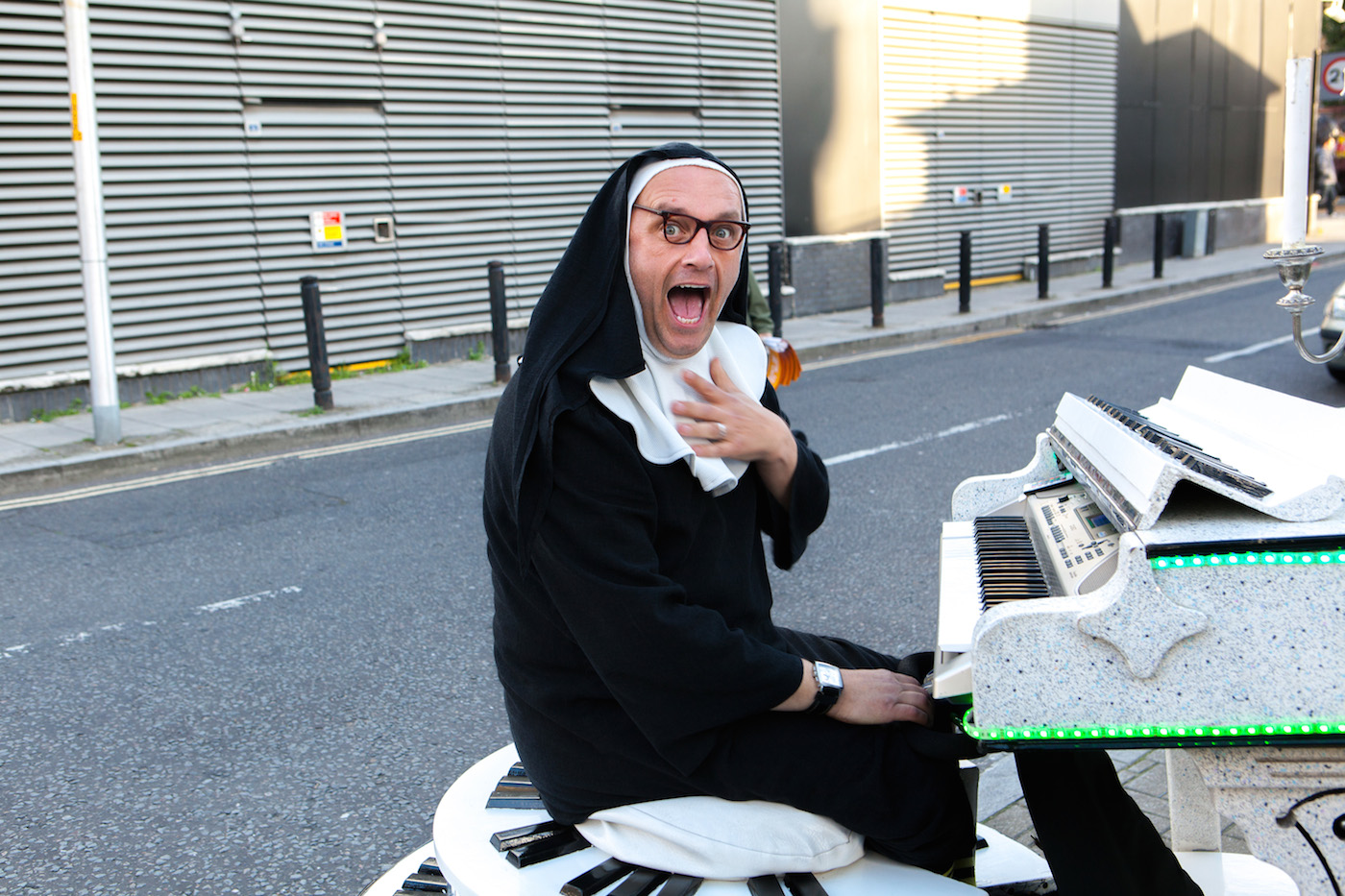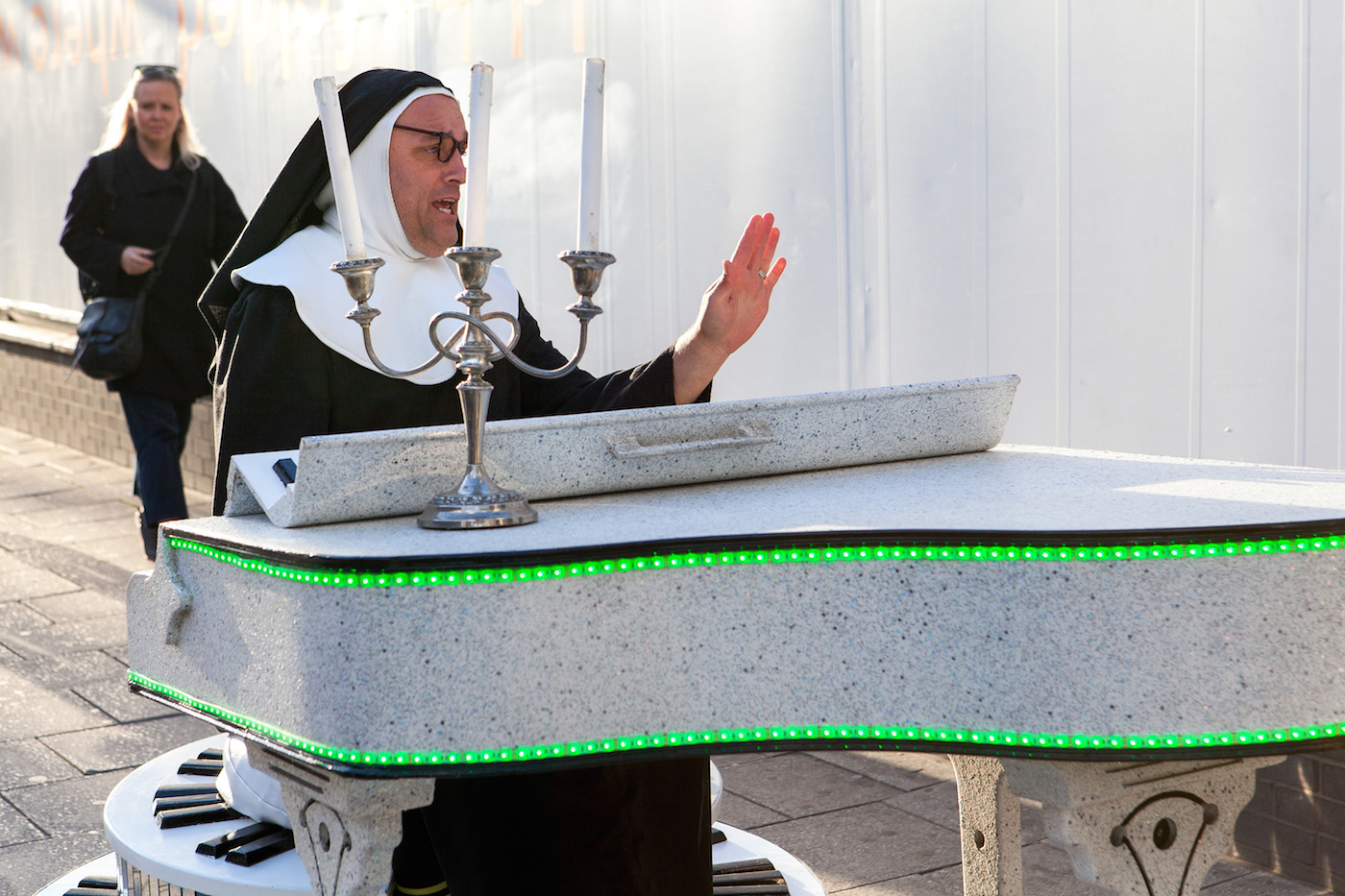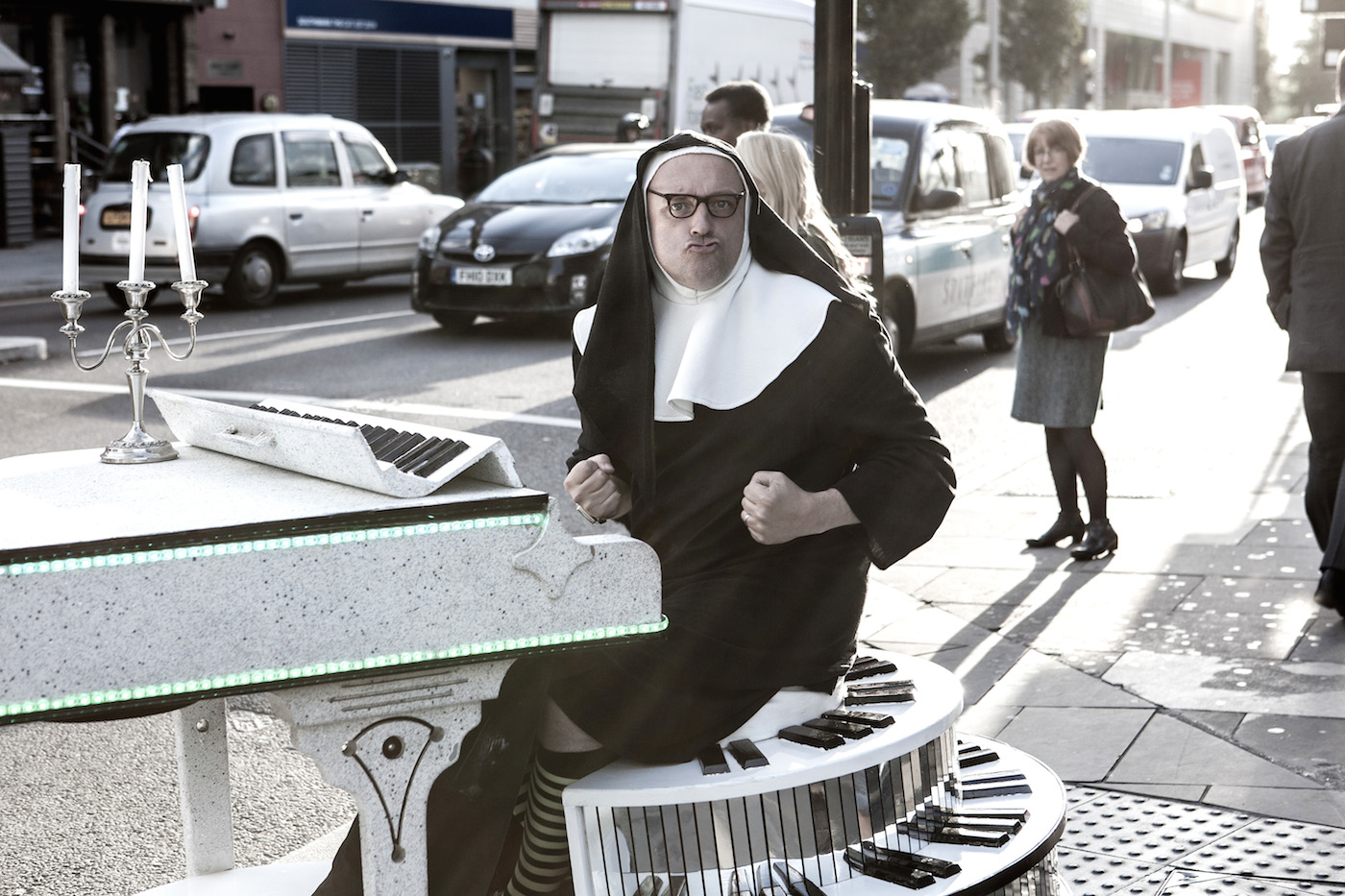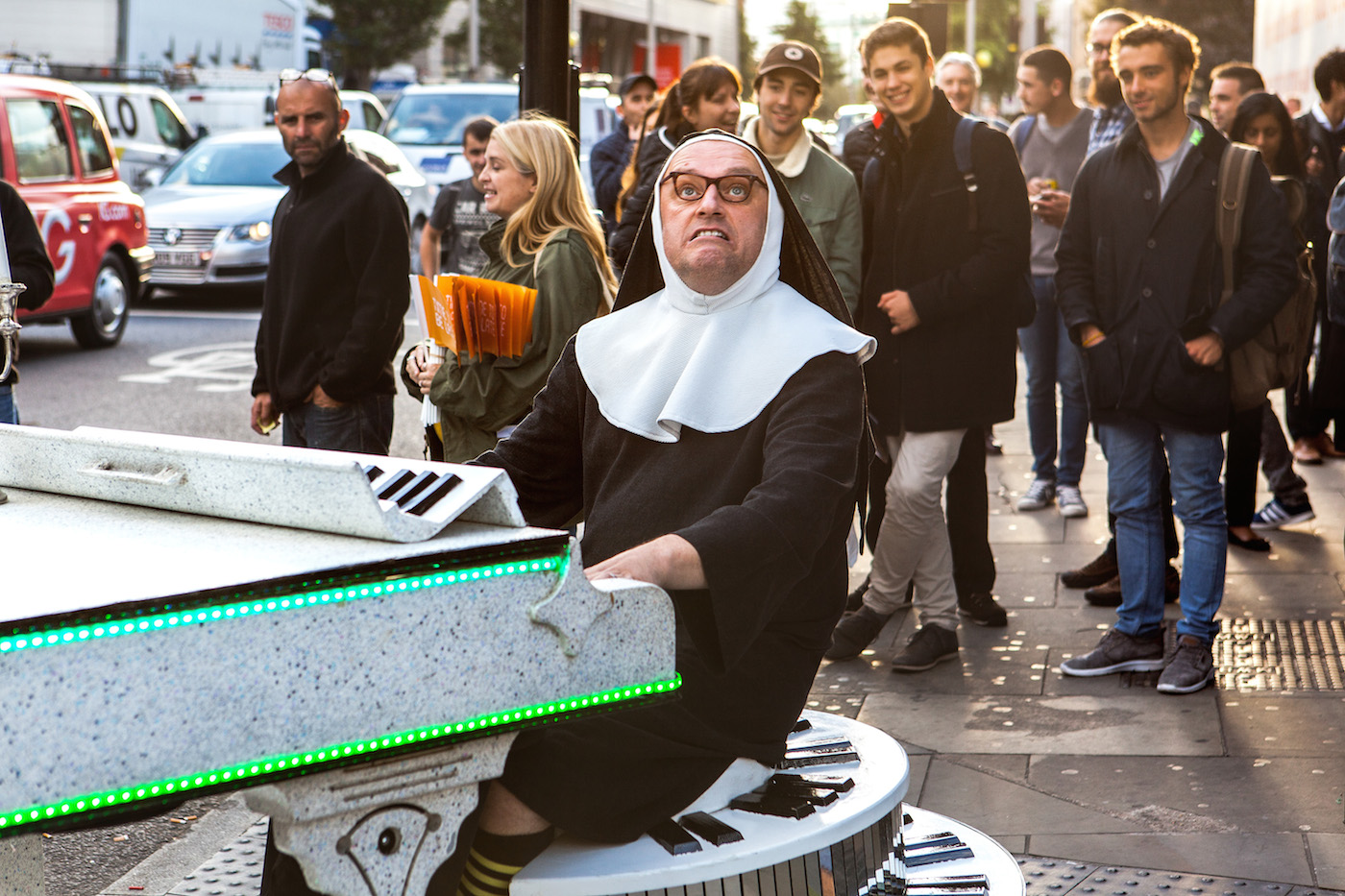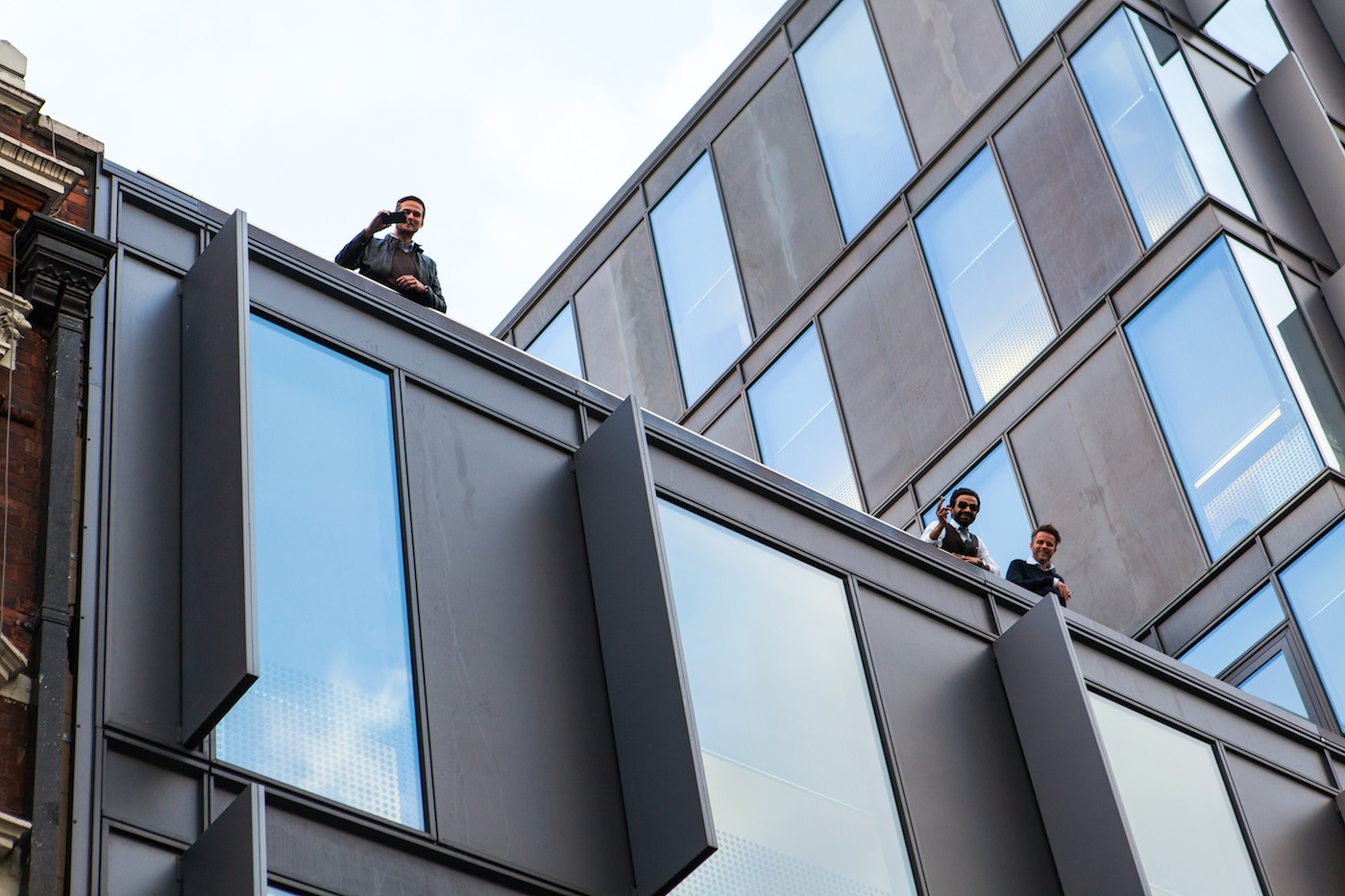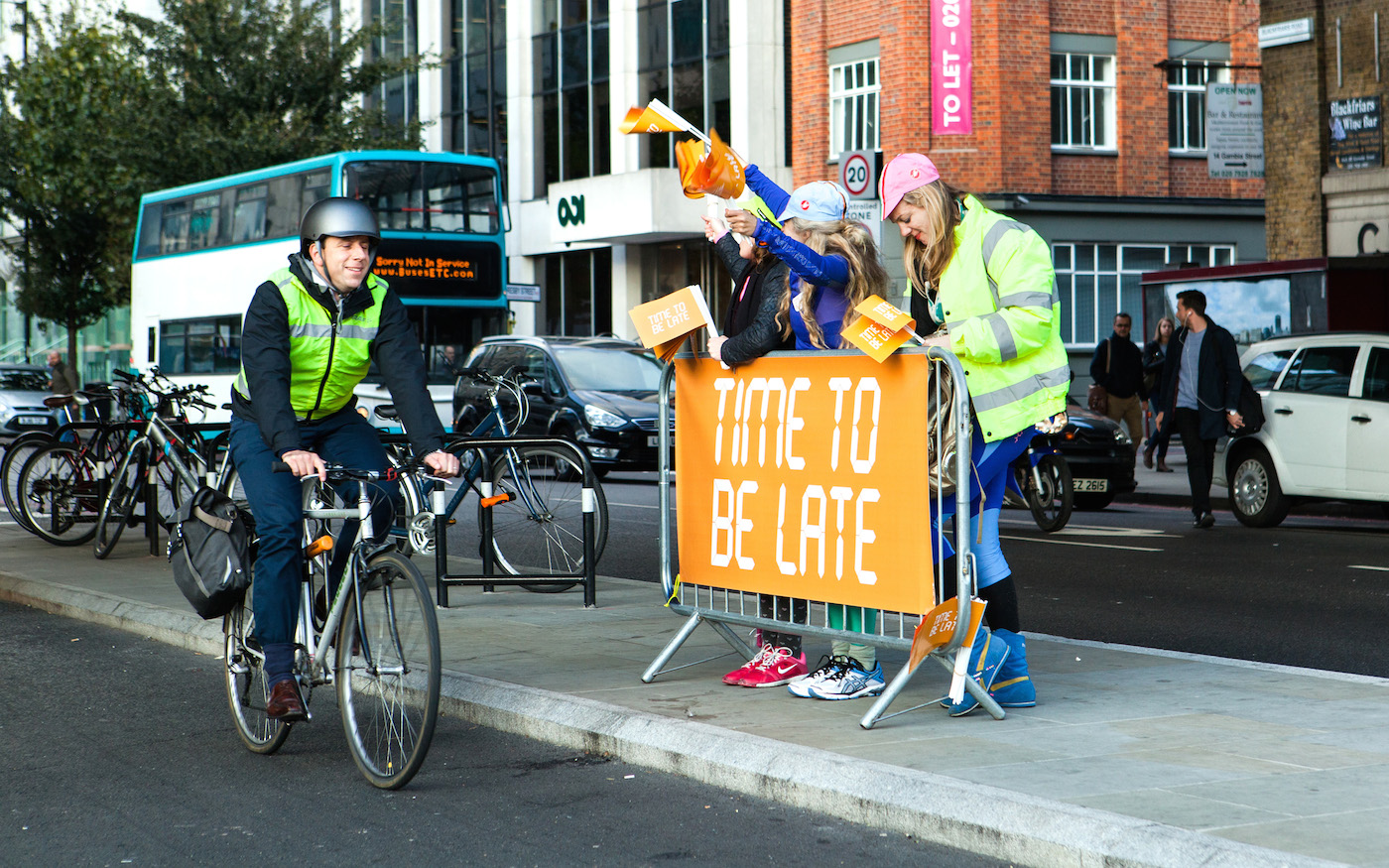 Providing commuters with some much needed comedy on their journey to and from work!
'Imagination is the only weapon in the war against reality.' Lewis Carroll
After the success of Time To Be Late at MERGE 2015, in partnership with Southwark Council, immersive pop-up art, music and theatre experiences will take place at various points along Blackfriars Road. Using infamous characters from the area, Time To Be Late will draw upon the rich history of Southwark and inject energy and humour into the publics' commute.
A series of weekday early morning, lunchtime and early evening 'happenings' will take place in unexpected places - at bus stops, outside Southwark tube station, and in local businesses.
Time To Be Late will bring a smile to people going about their daily lives and encourage them to look at the world in a slightly different way.
Written and directed by Jonathan Peck and Robin Linde
Comments from 2015:
@ alisonleary1
Fantastic to be greeted by @MergeFestival artists this morning on leaving Southwark @jubileeline station- I'm still smiling!
@bakerpictures
Hilarious! Performers from Time To Be Late, part of @mergefestival #mergebankside in #southwark
Look out for…
Frankenstein introducing his wide eyed creation to the glorious sights and people around Blackfriars Road.
Frankenstein and Southwark:
Despite being set in locations all over the world, there are numerous connections between the novel Frankenstein and the London Borough of Southwark. Mary Wollenscroft, mother of Mary Shelley, moved to the Blackfriars area after losing her job as a governess and lived there from 1788-1791; a time when the area was seeing great change due to the opening of the new Blackfriars Bridge.
Mary Shelley, author of Frankenstein (published 1818) was born in 1797. She married romantic poet Percy Bysshe Shelley in 1816. Two years later, she published her most famous novel, Frankenstein. A famous ménage à trois existed on Blackfriars Road where Mary Shelley, poet Percy Bysshe Shelley and partner of Lord Byron, Claire Clairmont made a liberal home in Nelson Square just off Blackfriars Road in 1814.
Southwark was also the birthplace of William Henry Pratt, better known as Boris Karloff. Karloff is notable as the actor who portrays Frankenstein's Monster in Frankenstein, Bride of Frankenstein and Son of Frankenstein.
Shelley's Frankenstein depicts a world of instability and uncertainty, parallels which can be drawn with the area of Southwark which was undergoing huge change at the beginning of the 19th century.
Look out for…
Two tiny adventurers with a lot on their minds and even more on their backs. Hodman and Sally by Flying Buttresses will walk the length of Blackfriars Road.

Founder members Danielle Brooke and Rupert Parry met whilst studying theatre at college, forming The Flying Buttresses in 2000, based on a shared love of improvised comedy and artistic spectacle.

The Flying Buttresses exploded on to the scene at Glastonbury Festival 2002 where their unique illusion and heart-warming characters won them a huge following. Since then the act Hodman Dodmanott and Sally Forth has gone to capture the hearts and imaginations of audiences from Norway to New York.
 
Look out for…..
Once Pilgrims, now its Musical Ruths turn to spread her humorous, harmonious message. This will be one to remember!
Musical Ruth
Musical Ruth is a mix and mingle comedy act performed on an extravagantly decorated baby grand piano built on to an electrically powered vehicle. Visually stunning and once witnessed Musical Ruth is never forgotten.
Look out for…
The big fight, so big these two boxers have taken it out of the ring and onto the streets. Both undefeated and proclaiming they should be reigning champion of the world… (although it's their first ever fight).
The Ring on Blackfriars Road
Inspired by 'The Ring', a boxing stadium which once stood on Blackfriars Road. Although established as a boxing venue in 1910, the actual building dated all the way back to 1783; originally designed as a chapel by the Reverend Rowland Hill- who reportedly opted for the unusual, circular design so that there would be no corners in which the devil could hide.
Decades later, the man responsible for overseeing the chapel's conversion was Dick Burge, a former English Middleweight champion. The Ring opened in 1910, quickly attracting keen crowds and staging events four to five times a week. It became a bare knuckle boxing venue for decades, during which time Bella Burge (aka Bella of Blackfriars) broke the taboo of women attending fights and she later took over the running of the site - often ejecting drunks herself.
Dick and Bella also set up a soup kitchen which they ran from the building during the quieter daytime hours to help London's homeless.
Look out for…
Bert Hardy, his camera and his muse capturing London's beauty in black and white… only to discover the streets of Southwark are filled with new fashions and distractions galore.
Photographer Bert Hardy was born into a working class family in Blackfriars in 1913. Hardy left school at the age of 14 to begin earning money working in a chemist's shop which also processed photographs. A self-taught photographer, Hardy's first break came when he managed to photograph King George V and Queen Mary as they passed through his borough in a carriage.
He later served as a military photographer from 1942-46, taking part in the 1944 D-Day landings. After the war Hardy worked in poor districts such as Elephant and Castle, documenting their social scene. The resulting images are today considered classics showing the strength of the human spirit despite the dire poverty found there. Hardy received substantial critical acclaim for these photographs.
Look out for…
Using the Cycle Super Highway? Late for work? Life is so much easier on your bike with supporting fans cheering you along your way.
Cycle Superhighways are cycle routes running from outer London into and across central London. They give safer, faster and more direct journeys into the city. Four Superhighways have already launched. The Southwark Spine cycle route will be an important new addition to the cycle network in Southwark.
Look out for…
Stop and go… where would London be without its much loved lollipop lady shining in the streets and helping us all on our merry way.
Lollipop men and women, known elsewhere as crossing guards, have a history that can be traced back to 1920s America. The term lollipop man/woman is only used in Britain and Australia and originates from the circular signs carried on a stick. Britain did not have its first lollipop person until 1937 when a Mrs Hunt took up the role. The longest serving lollipop lady in the UK was Eunice Robinson who worked for at least 40 years.