Our Bankside venues are celebrating this year's theme of playfulness and participation with a variety of events. What's more, to put a smile on your face at the start of the week, many of our bars and restaurants will be offering acts of kindness every Monday during the festival (11, 18 and 25 June).
The Coffee House 63 Union Street, SE1 1SG
The Gentlemen Baristas bring you live bands at The Coffee House every Friday evening from 7pm. They'll also be giving 'Good Egg' cards to people who have done something nice which earns you a free coffee.
Tibits Bankside 124 Southwark Street, SE1 0SW
Take a spin on a wheel of fortune all day every Monday during MERGE. Customers making any purchase can spin it and get the opportunity to win their meal/drink on the house or receive a free dessert.
Uniqlo Tate Late Bankside SE1 9TG
Join Tate Modern to celebrate the cultural creativity and community of South London through a vibrant mix of art, music, film, drop-in workshops, pop-up talks and street food. Free and open to all. Friday 29 June, 6pm – 10pm.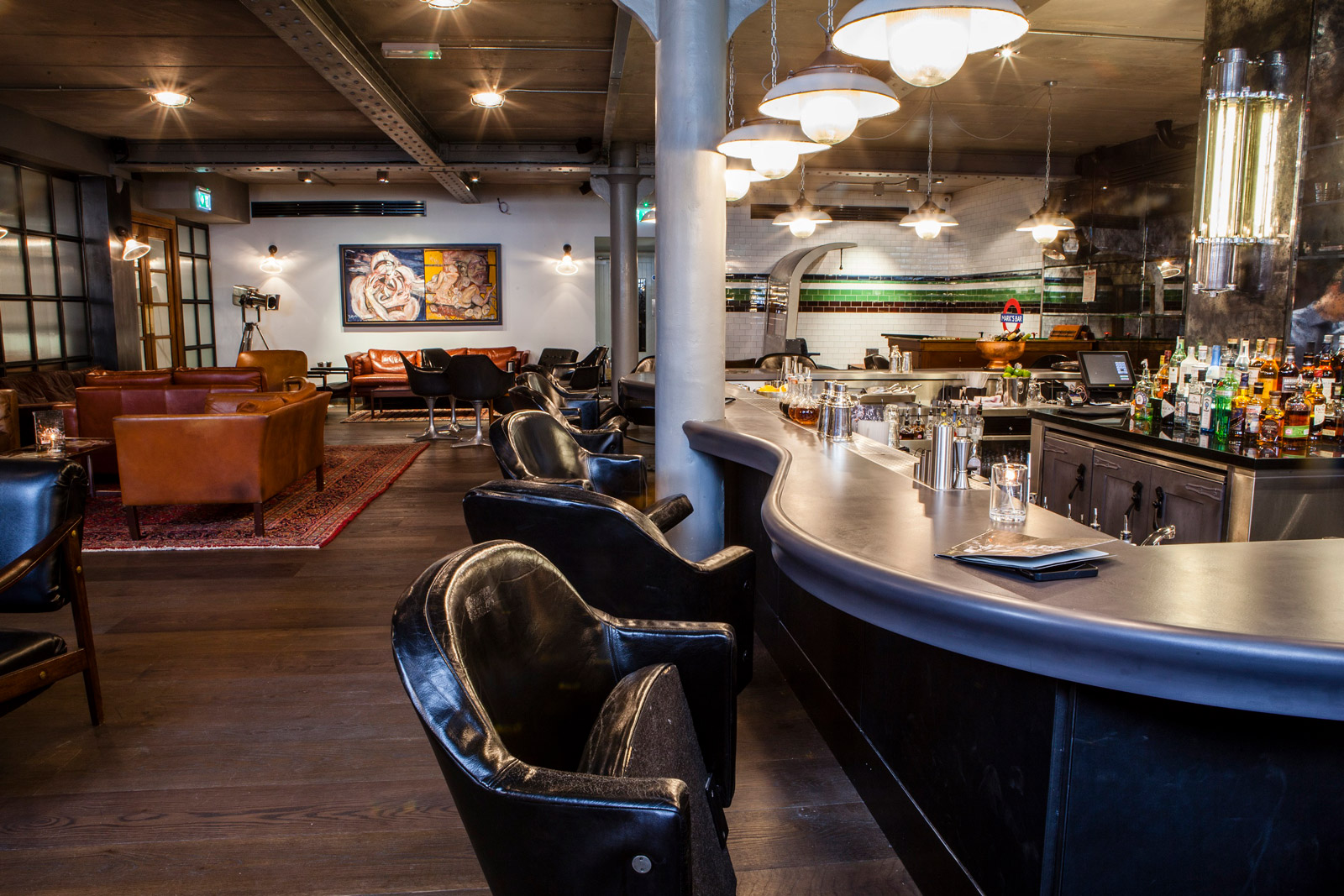 Hixter Bankside 16 Great Guildford Street, SE1 0HS
Join Mark's Bar every Monday from 3pm until closing when they will be serving cocktails for only £7 in Bankside. During this time they'll be giving away free drinks if they like your smile! On Friday 29 June enjoy Mark's Bankside Late with a live DJ.
Oliver Bonas Bankside 100 Southwark Street, SE1 0SU
A little treat from OB! The Bankside store, whose company motto is to Work Hard, Play Hard and Be Kind, will be spreading kindness with giveaways in store each Happy Monday.
Call Me Mr Lucky 11 Southwark Street, SE1 1RQ
Enjoy a cocktail at The Breakfast Club's secret speakeasy bar - all you need is the magic password and a bit of luck. The first ten customers get a free cocktail every Happy Monday.
The Refinery Bankside 110 Southwark Street, SE1 0TF
Tell the staff what's made you smile today and the best responses will receive a gin and tonic or Pimm's ice lolly, along with a Pimm's - inspired special. Limited to 15 per Monday.
Porky's Bankside 18 New Globe Walk, SE1 9DR
Challenge your friends to a competitive game of beer pong at Memphis barbecue diner-style restaurant, Porky's. Games cost £20 which includes beers, ping pong balls and cups.
The Charlotte 204 Union St, SE1 0LX
On Saturday 16 and Saturday 23 June spend the evening with some live music at The Charlotte pub from 7pm. See Mike Gill on the 16 June and Matt Owens solo (from Noah and the Whale) on 23 June.
Mc&Sons 160 Union Street, SE1 0LN
Stressed spelt backwards is desserts! On Monday 11, 18 and 25 June the pub is offering a free dessert to anyone that tells the them a good joke. Make them laugh and dessert is on the house!
Macellaio RC Arch 24, 229 Union Street, SE1 0LR
Italian restaurant Macellaio RC are offering double happy hour every Monday during MERGE, 4pm - 8pm, plus random cocktail giveaways. Get an Aperol Spritz from £4.50 and you'll receive complimentary small sharing plates of premium red meats, cheese and artisan bread. Enjoy outdoors in the courtyard garden.
The Table Cafe 83 Southwark St, SE1 0HX
On Happy Mondays The Table Cafe will be dishing out their delicious homemade brownies to anyone who buys a coffee between 2 - 5pm. First come, first served. When they're gone, they're gone!
Caravan Bankside 30 Great Guildford Street, SE1 0HS
Surprise Bellinis will be handed out randomly throughout Happy Mondays.
Golden Hinde St Mary Overie Dock, Cathedral Street, SE1 9DE
8 June, 7pm - 10pm. Tickets £7.50 online / £10 on the door - one free drink included with ticket
Come aboard for an evening of folk music from around the world, from Tibet and China to Turkey, the UK and Latin America.
Sama Bankside 3 Robinson Road, SE1 8BU
Join cocktail bar and restaurant Sama Bankside for music nights every Friday and Saturday. They're also offering Beer Pong every evening from 5pm.
ResonanceFM
Tune into MERGE. We're collaborating with local radio ResonanceFM to produce a one hour program featuring artists and performers from the festival. Broadcast on 8 June, repeated on 22 June.
Mama's at the Railway Garden 51 Southwark St, SE1 1RU
Mama's is a community space with a focus on live music, ethical food and creative events. A home for the freaks, the runaways, and the free thinkers. Get some good vibes…
SUMMER SOUNDS, Saturday 16 June, 2pm - 11pm
An acoustic daytime festival filled with exciting new music from emerging artists in a beautiful rooftop garden. Curated by new music promoter, East of Eden.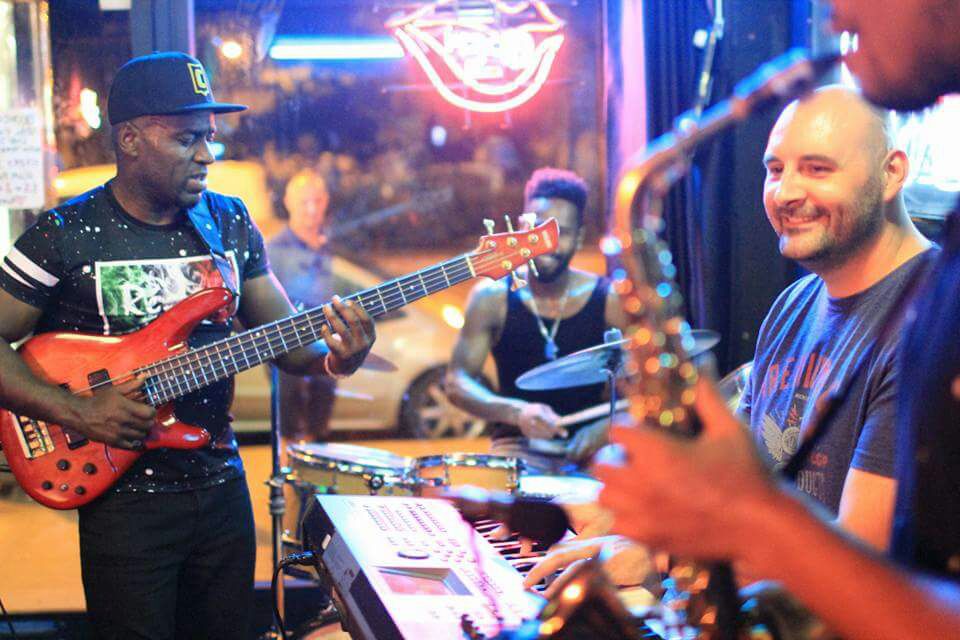 Smiles Collective, Wednesday 20 and 27 June, 6.30pm
A free live show from the Smiles Collective featuring very special guests playing jazz, funk, fusion, soul, reggae, and hip hop. The BBQ and rooftop terrace will be open for all.
Sisterhood Sundays, Sunday 17 and 24 June and 1 July, 7pm
Join Mama's for a live lounge in-house jam night featuring live music and performance from an amazing array of female singers performing alongside The Smiles Collective, Mama's in-house band.
Please note, all acts of kindness are offered at the venues' discretion.